Aston Martin Unleashes a Limited Edition V8 Vantage S
Inspired by The Blades aerial stunt team.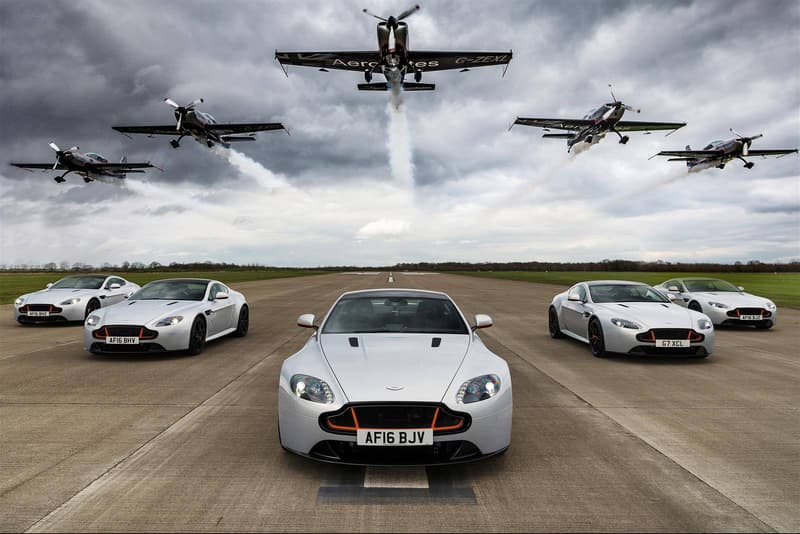 The Aston Martin V8 Vantage is arguably the British automaker's most iconic car, one that embodies all the modern performance attributes of a sports car with the company's classic ideals. This latest limited edition model borrows design cues from the Blades aerial stunt team, whose planes boast a silver body with orange and black accents throughout. The distinct color scheme has been applied to the sports car's sleek exterior and interior, with the grill and aluminum alloys in particular standing out from the predominantly silver design. Not much has changed from a performance standpoint as the car features the standard 4.7 L V8 engine that produces 430 horsepower and 361 lb ft of torque, enabling it to accelerate from 0-60 mph in 4.8 seconds before topping out at 190 mph. For more information head over to astonmartin.com.