James Jebbia Talks Supreme's Global Expansion in Rare Interview
"I want to do something where a young kid shopping with his parents might be like, 'Mum, maybe you shouldn't come in this store with me.'"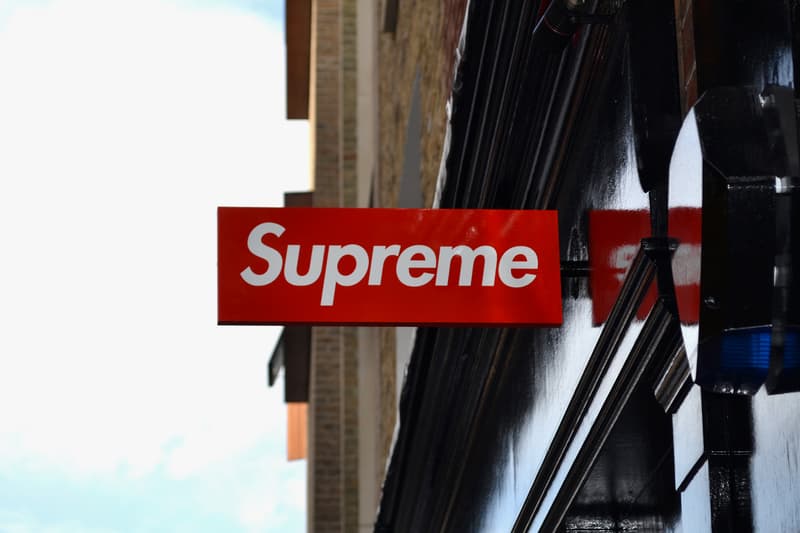 Notoriously press-shy, Supreme founder James Jebbia does not easily grant interviews, but be assured that each one he does contains a wealth of information on the hallowed skatewear brand's plans and ambitions. No more timely is this latest interview that Jebbia did with Business of Fashion on the eve of the opening of Supreme Paris, due to open later this week. In it, he sheds light on the overarching theme of Supreme's overseas expansion, juggling its homegrown New York identity and catering to the local markets, all the while retaining the authenticity of its brand. He also talks about the process in which the brand chooses which cities to set up physical locations, while also addressing detractors of its move to the City of Light — "If they think opening our shop in Paris is going to harm our brand, then we can't really be that strong of a brand." Read some choice excerpts below, and find the full article online here.
On Supreme's new identity as a global brand:
Finding success outside New York proved that the label's homespun magnetism had legs far beyond what the insular world of Lafayette Street skaters initially appeared to suggest. "Yeah, we're a New York brand, but we're a world brand now, too," Jebbia said. "It's no different than Levi's being from San Francisco. People might think there are a lot of brands in the world like ours, but there aren't."
On how Supreme chooses new locations:
Jebbia often consults data from Supreme's global e-commerce business to identify geographies and demographics which are most responsive to the brand's ethos. "The Web is big for us," he said. "Wherever we have shops, we do well on the web." This means that, for North American sales, the top markets are New York and Los Angeles; for Europe, it's London and Paris.
On the brand's hiring tactics:
Jebbia said he typically hires from Supreme's extended community of friends and family, including professional skateboarders and artists — even customers. His approach to staffing new stores is no different. "The people I work with is what gives the store its personality," he said. "They treat it like it's their own."
On other brands getting into skatewear:
For the most part, Jebbia welcomes fashion's embrace of skate culture. "It's a good thing, because before we were one of the only brands doing that kind of thing. Now it's just more open and that's great," he said. "I think it's cool because they're making things people really want to wear. And that's what we do: we make things people want to wear — not in fantasy land.