Diplo Calls Zedd a Flume Rip-Off, Zedd & Deadmau5 Responds
And so it begins.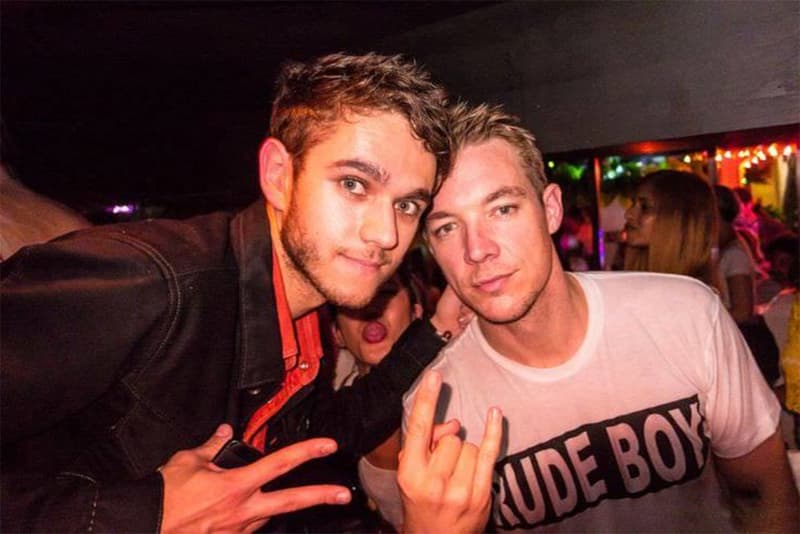 Diplo recently took to Twitter to put Zedd on blast for his latest song, "Candyman," calling it a rip-off of Flume's style. He says: "It's not okay to do this man, come on. It's not all about the money." Zedd responds almost immediately and calls Diplo a "jealous little b*tch," telling him to "shut the f*ck up." Diplo almost takes the high road and tells Zedd that he's young, rich, and a great musician and should use that to his advantage. However the Major Lazer and Jack U member ends his sentiment with the classic "I also f*cked your girl." As they continue their spat, Deadmau5 chimes in and targets both producers, saying that everyone knows "Zedd's sh*t sucks" and also calls Diplo out for being hypocritical because of how he lecturing Zedd about music being not all about the money. Check out the verbal altercation below.
@Zedd wtf is this?..https://t.co/cN1VAaxDAA ?????? fake flume drop ft m&ms? It's not OK do this man come on .. It's not all about the ?

— DiPL0 (@diplo) March 21, 2016
@diplo stop being a jealous little bitch and do us all a favor and just shut the fuck up.
Thank you. :-)

— Zedd (@Zedd) March 22, 2016
@Zedd your young and rich and a great musician.. Use that to your advantage.. Don't be such a pompous cornball loser also I fucked your girl

— DiPL0 (@diplo) March 22, 2016
@diplo *you're

— Zedd (@Zedd) March 22, 2016
@Zedd was running out of space sorry for the grammar ?