Aston Martin & Red Bull Are Teaming up to Make the World's Fastest Hypercar
A worthy successor to the Vulcan is in the works.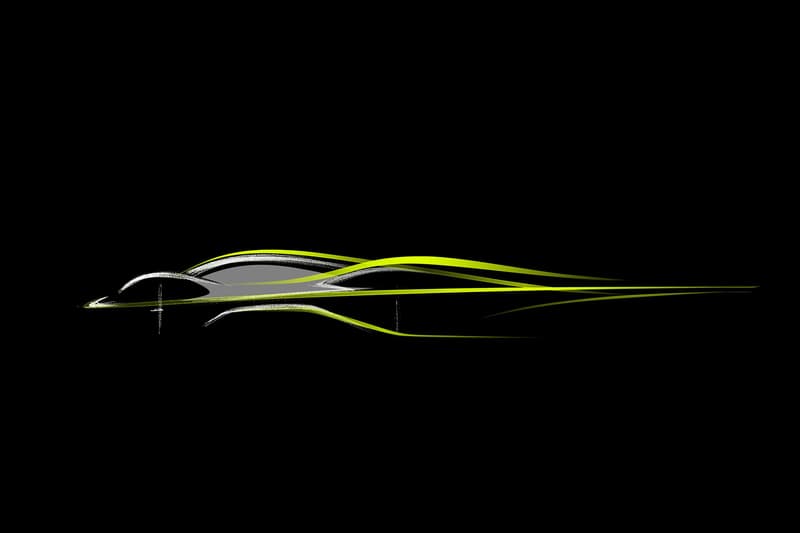 Aston Martin's Vulcan may just now be making its way to customers, but the storied British automotive imprint is already hard at work on its next hypercar — this time with a little help from Red Bull. The two have announced a brand new partnership with one goal in mind: to create the fastest hypercar in the world.
Spearheaded by an F1 partnership this season, the collaboration is currently on track to launch its secret hypercar in 2018 while the project is being helmed by none other than F1 engineer Adrian Newey — who cut his teeth at McLaren before moving to Red Bull in 2006. Though very little is known about the codenamed Project AM-RB 001 (or "Project Nebula"), Aston Martin CEO Andy Palmer says it will be "about spectacular beauty, aerodynamic efficiency, advanced technology and getting around a race track in a fast but elegant way." Ultimately, the team is looking to break the records for 0 to 60 mph acceleration and top speed, one-upping Bugatti's 1,479 horsepower Chiron in the process. Even Aston Martin's chief creative officer, Marek Reichman, is on board while Q — the company's bespoke customization imprint — will be responsible for making the car street legal.