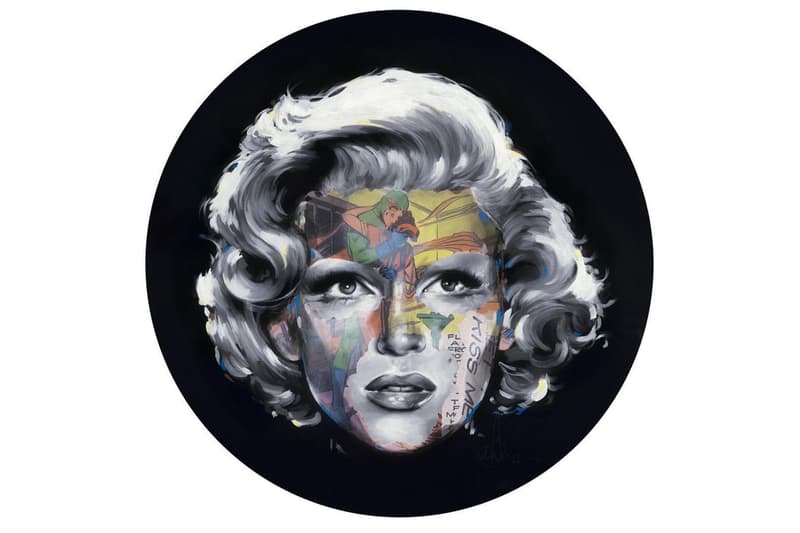 8 Must-See Art Shows During Art Basel Hong Kong
Get ready for a full week of art appreciation.
---
Art Basel is due to arrive imminently in Hong Kong, taking place on March 24-26 this year. While the city's Convention and Exhibition Center will host the world-class art event for the duration of the weekend, the festivities are hardly limited to the building, with another art show, Art Central, catering to a younger crowd in neighboring Central district. That's not to mention a host of exhibitions and parties due to take place in conjunction in Hong Kong's many independent art galleries, which we can thank for representing lesser-known artists that may not receive the favor of the big budget art shows. Here, we've listed eight of the plethora of events happening this coming week in Hong Kong that art enthusiasts should definitely make time for.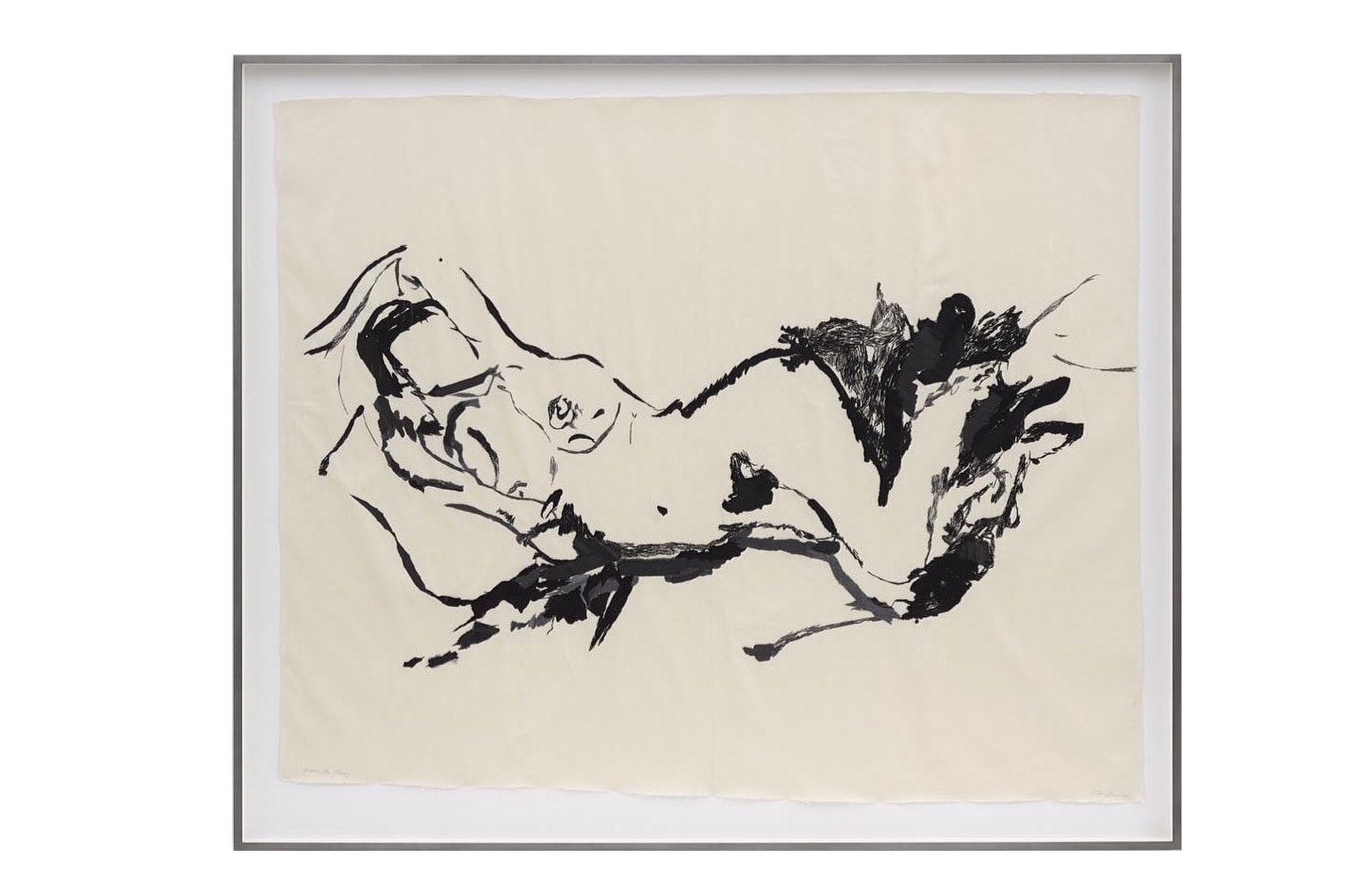 Tracy Emin "I Cried Because I Love You" @ White Cube and Lehmann Maupin
Known as one of the art world's pre-eminent modern "Expressionists," Tracey Emin, who rose to prominence in the 1990s, marks her first exhibition in China with "I Cried Because I Love You." An honest and raw process of introspection inspired this latest body of work, which encompasses the mediums of painting, neon and embroidery that have been used for the expression of loneliness, the complexity of desire, and the physical process of ageing.
White Cube and Lehmann Maupin, March 21 – May 21.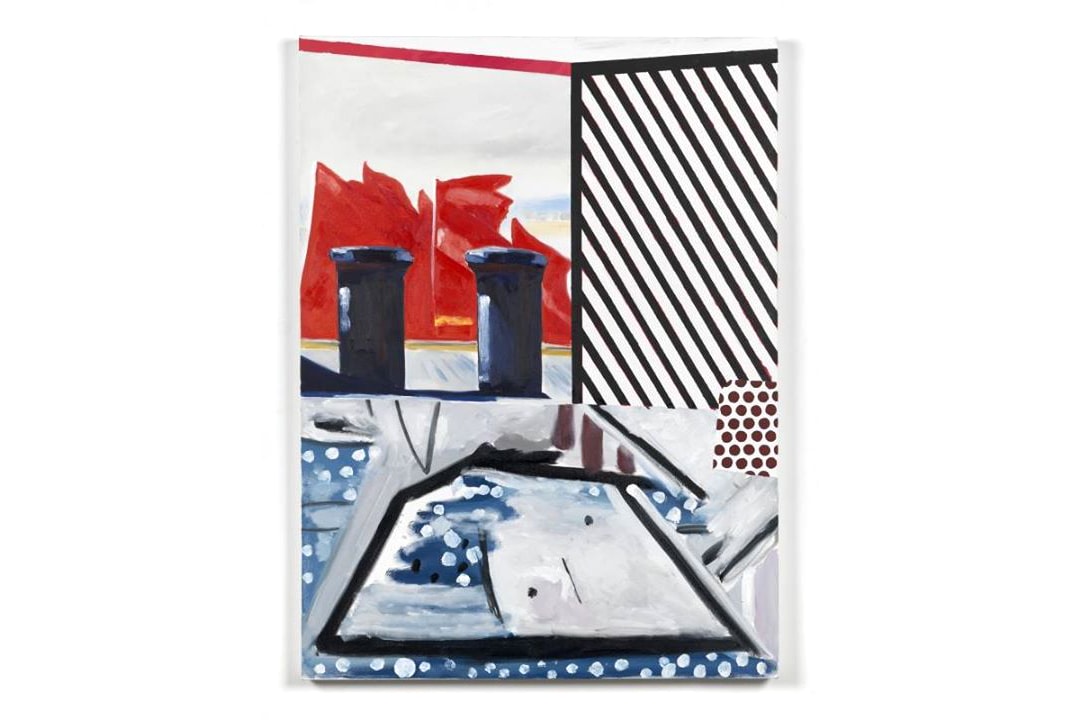 Dexter Dalwood "Propaganda Painting" @ Simon Lee Gallery
London-based artist Dexter Dalwood makes his debut in Hong Kong with the "Propaganda Painting" exhibition. Continuing on his theme of the role of images in the construction of history, Dalwood draws from the rich context of mainland China as his source material, reinterpreting historical events such as Nixon's 1972 visit and Chairman Mao's swim in the Yangtze River through the artist's signature playful, abstract and fragmented aesthetic. In doing so, Dalwood hopes to make us reconsider our relationship with the past.
Simon Lee Gallery, March 22 – April 25.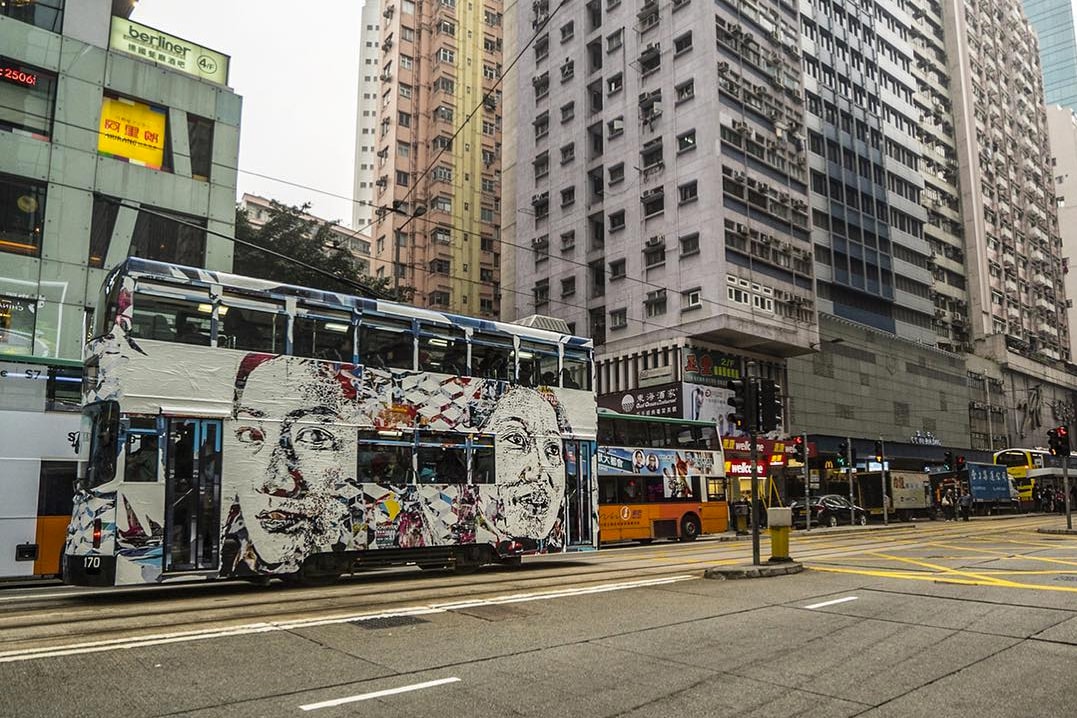 Vhils "Debris" @ Central Pier 4
Known for his captivating reductive graffiti style, wherein he scrapes away at surfaces to create portraits, Portuguese street artist Alexandre Farto — who goes by the pseudonym of Vhils — will host his first solo exhibition in Hong Kong since setting up his studio in the city last September. Taking place atop a pier, the custom-built installation will involve ten rooms where the current social and political tensions of Hong Kong are reflected in a number of mediums such as Styrofoam, billboards, doors, metal and neon. One of the city's iconic trams has also been plastered in posters scavenged from all over Hong Kong, which the 29-year-old chipped away at to create a moving, public display of art.
HOCA Foundation, March 22 – April 4.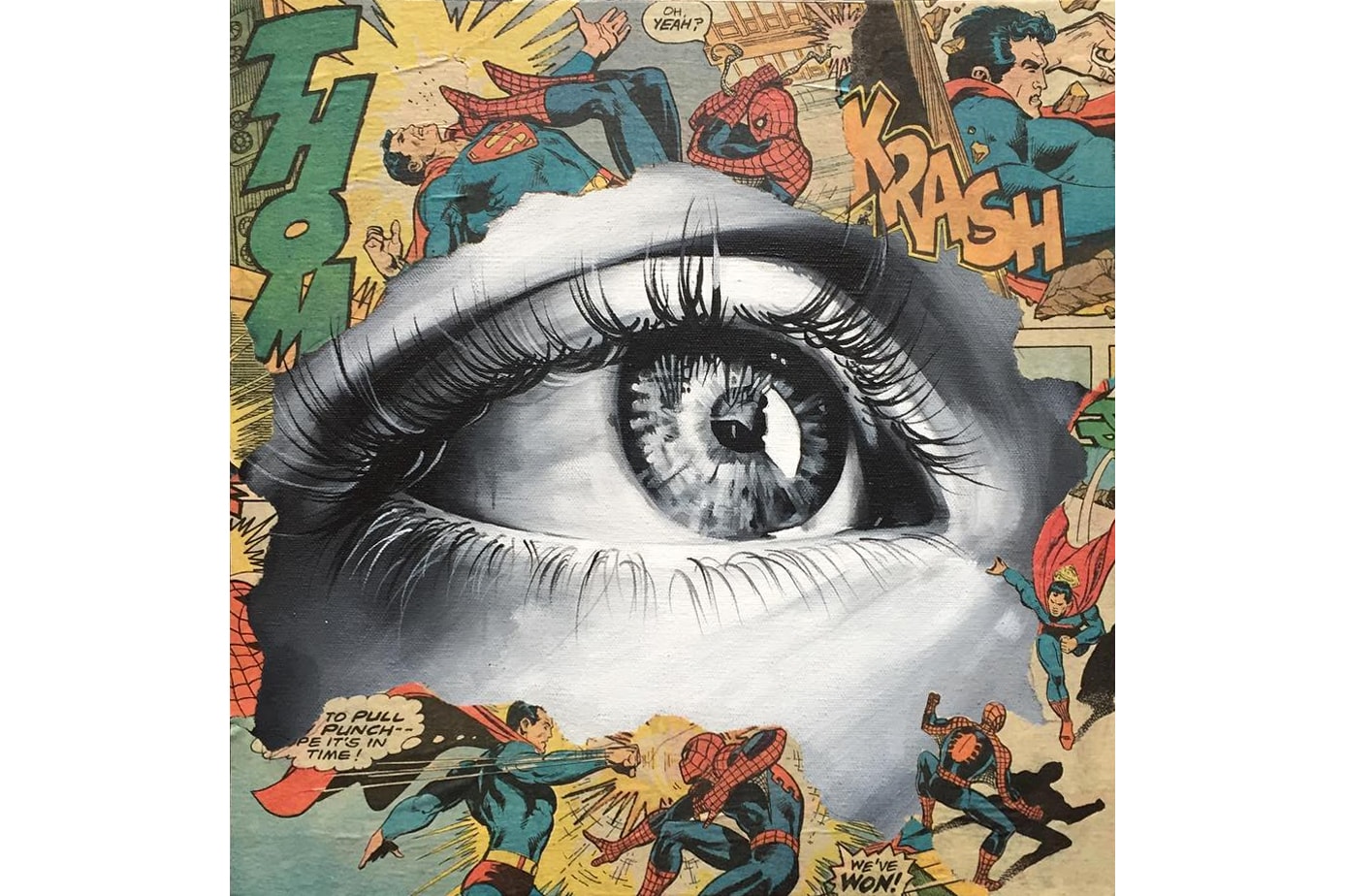 Sandra Chevrier "Les Cages: The Echo Of The CRASH, BAM, PoW!" @ Above Second Gallery
Attention, comic nerds! Sandra Chevrier continues her "Les Cages" body of work with her first solo exhibition in Hong Kong. As with the other pieces in this series, Chevrier dresses up portraits in masks made of comic book cuttings that portray scenes of conflict, triumph and defeat. In doing so, she highlights the fragility of the superhero, exposing their struggles and weaknesses and in the process humanizing them in light of their flaws and errors.
Above Second Gallery, March 22 – May 7.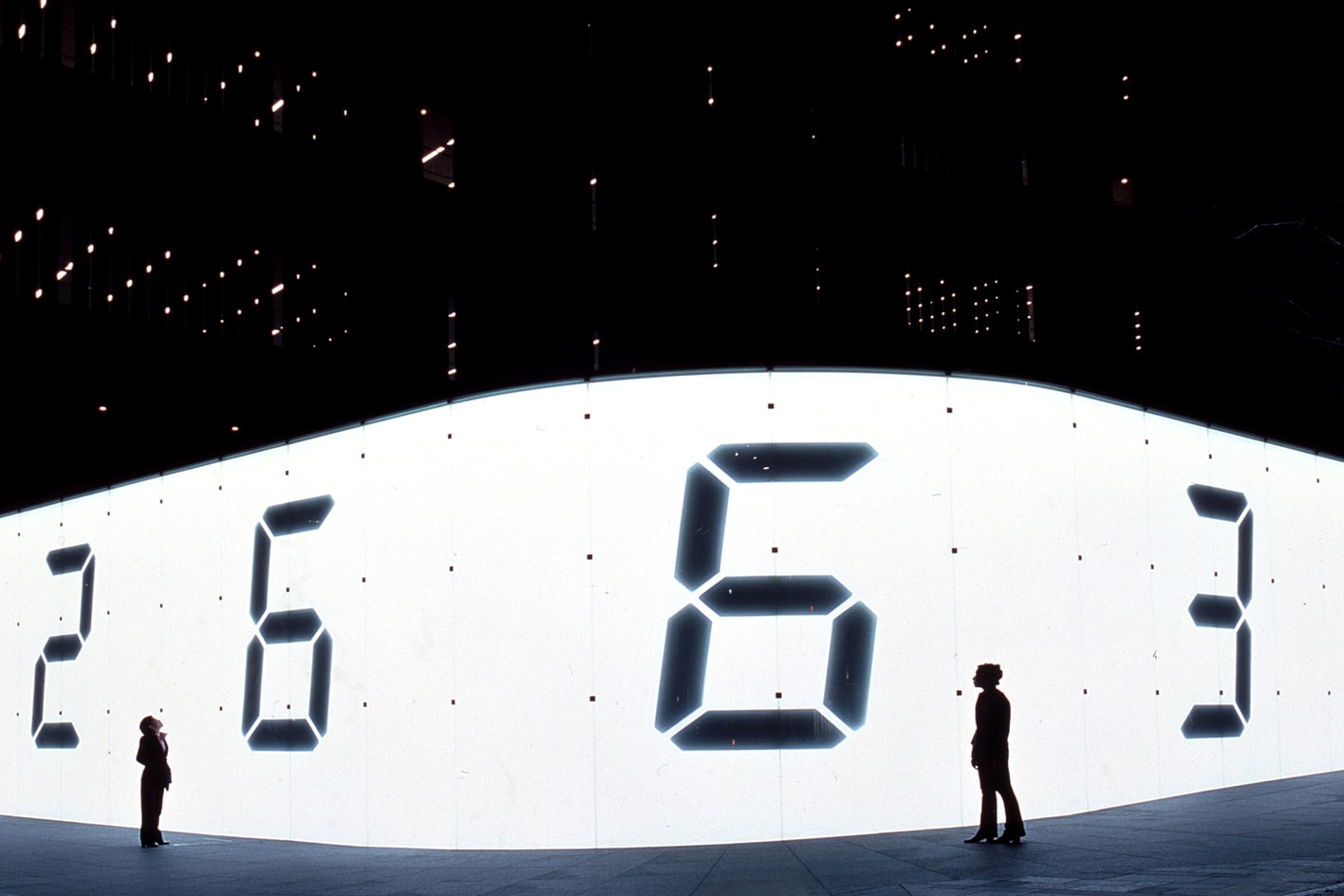 Tatsuo Miyajima "Time Waterfall" @ International Commerce Centre
Tatsuo Miyajima will be transforming the facade of Hong Kong's tallest skyscraper, the International Commerce Centre (ICC), into a gargantuan public light installation for Art Basel. Titled Time Waterfall, the installation will depict a ceaseless flow of numbers from one to nine, symbolizing the continual flow of time and hoping to spur viewers to live in the present. The number zero is absent, as it represents the Buddhist void, and therefore death in this concept.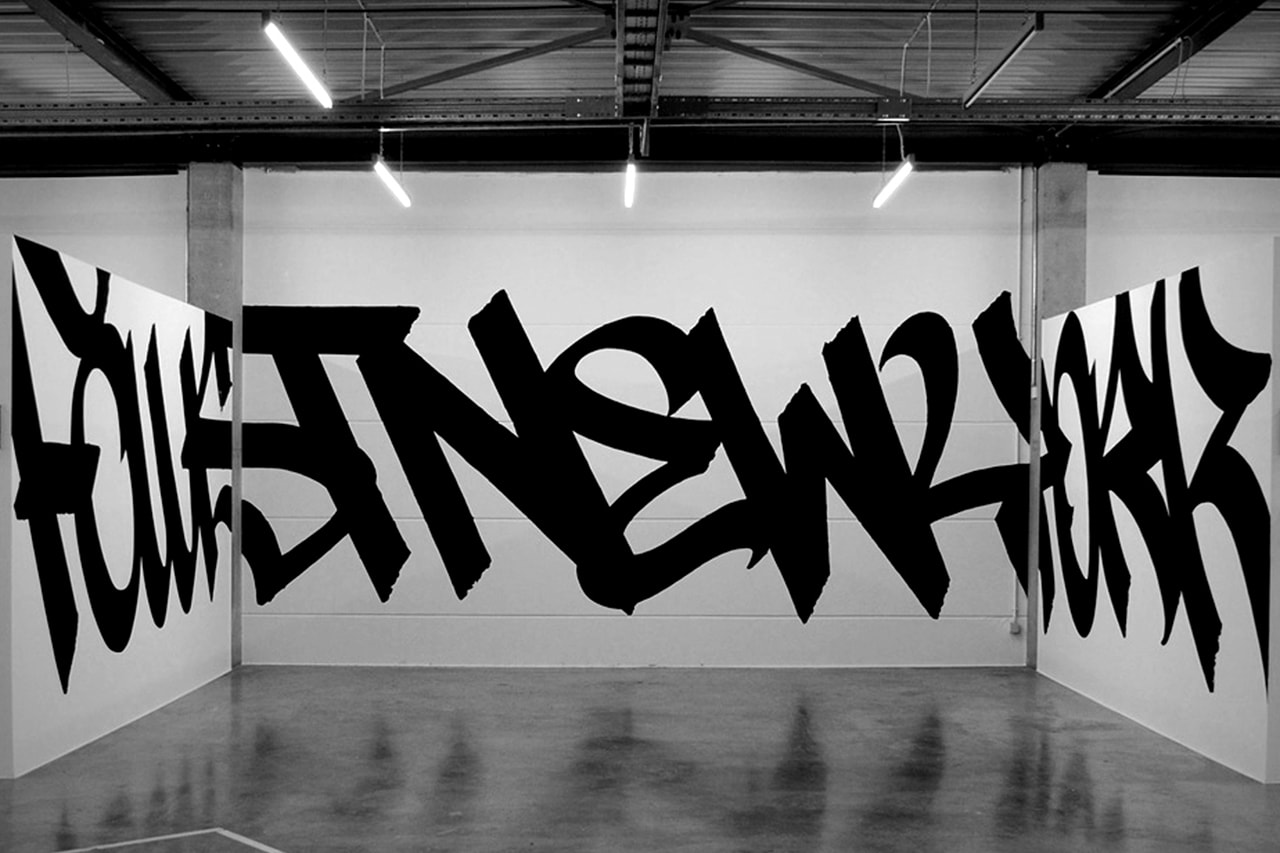 FAUST & XEME "INTERSECTION" @ J-01 Gallery
Exploring the use of language not as a form of communication but instead as visual expression, New York graffiti artist FAUST has joined forces with Hong Kong's XEME to present the intersection of contemporary graffiti and Chinese calligraphy. Ten prints from this collaboration will form the centerpiece of a party hosted by the international YETI OUT DJ crew, while all attendees will also be eligible to enter a raffle for a pair of adidas Originals NMD runners.
J-01 Gallery, March 23.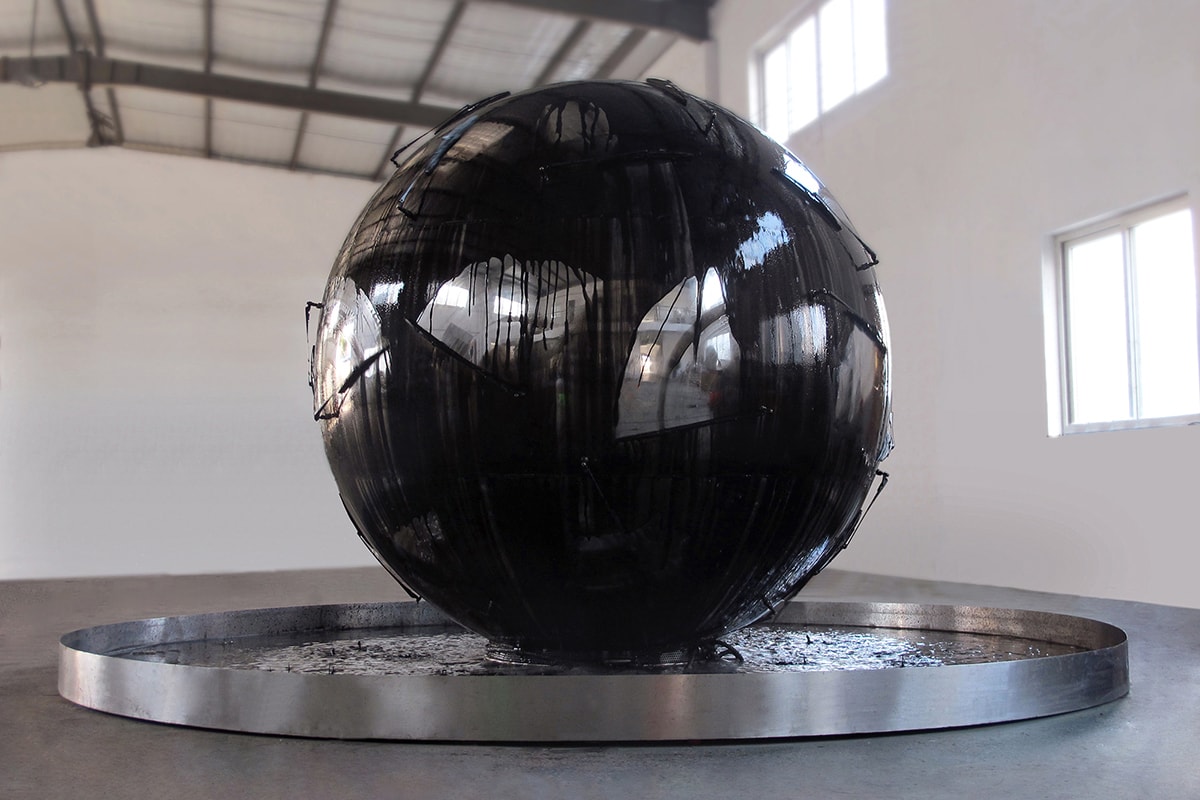 Zhou Wendou "ADHD" @ de Sarthe Gallery
One of the more bizarre exhibitions to take place the coming week is Zhou Wendou's ADHD. The show revolves around a single monolithic chrome orb, atop which a fountain of black ink continually pours out while a series of built-in windshield wipers frantically try to wipe the surface clean in futility. The piece comments on the overwhelming and unrelenting stream of tasks and stimuli that us individuals have to deal with over the course of everyday life, and delivers that message with no shortage of dark humor.
de Sarthe Gallery, March 21 – April 23.
Steve Lazarides "They Would Be Kings" @ Sotheby's Hong Kong
While the masses may hop over to Art Basel on the weekend to engage in some art appreciation, the more monied art enthusiasts will be spending some big cash at the many auction events around the city. Following the success of its 2014 Banksy selling exhibition, Sotheby's has chosen to focus on the history of street art at this year's "They Would Be Kings" art show, curated by London-based curator Steve Lazarides. Featuring definitive pieces in the progression of street art that includes the likes of Keith Haring, Jean-Michel Basquiat, Banksy and Hong Kong's own King of Kowloon, take a glance at the strides that the genre has made in the past four decades of artistic rebellion.
Sotheby's Hong Kong, March 17 – 26.