POLLS: Who Will Win Super Bowl 50?
Who've you got? Cam or Peyton?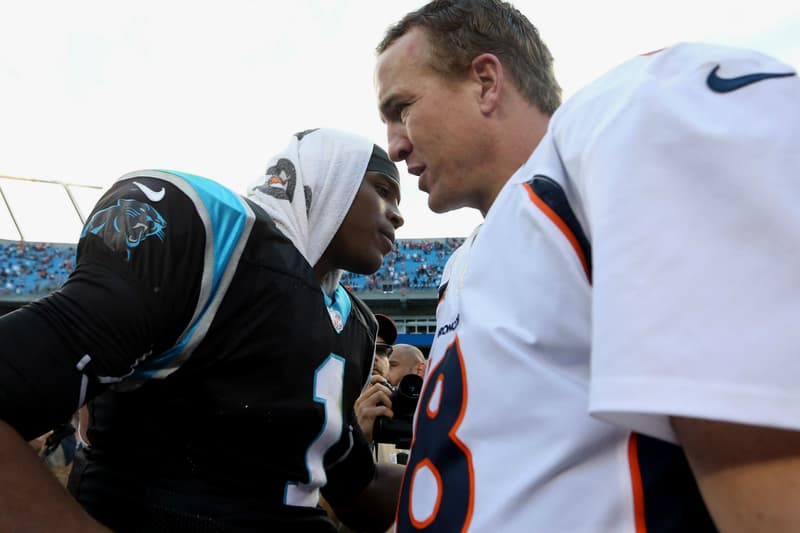 Super Bowl Sunday is just around the corner and while we know you're probably as excited as we are for the commercials, there's also a game on TV that day with the Carolina Panthers vs. the Denver Broncos. And what a showdown it promises to be: on the one hand, you have a young team that has never seen playoff glory coasting on a near-perfect regular season record and a resolutely dominant playoff streak led by the polarizing figure of Cam Newton; on the other, Peyton Manning — an aging surefire Hall of Fame candidate — courts greatness, backed up by the league's best defensive line and a career of experience performing at the highest level of competition. The Panthers head into Sunday's clash as slight favorites over the Broncos, but both sides make a compelling case for why they deserve to win football's highest prize.
Carolina are coasting into the championship game riding high on the wave of a 15-1 regular season, powered primarily by MVP shoo-in, Cam Newton. The star quarterback's game defies all limits, combining strength, size and speed for what has proven to be an unstoppable offense. Newton also polarizes the peanut gallery as a figure, chiefly because of his touchdown celebrations that some have derided as ostentatious and obnoxious. The Panthers' offense is a major key to their success this Sunday (word to DJ Khaled), and if Cam is given the room to operate, he could very well dab on them folk several times before halftime.
The Broncos, however, are hoping for their defense — the best in the NFL — to hold up against Newton's salvos. Denver quarterback and future Hall-of-Famer Peyton Manning is reportedly considering ending his professional career after this season, and for good reason: The Sheriff is coming off his worst regular season on record, having spent much of the time sidelined with injuries. He even lost his first-string status midway through the season, before making a timely recovering in week 17. Manning's final regular season performance clinched his team as the #1 seed in the AFC, but his performance in the playoffs has been far from dominant and his 1-2 Super Bowl record is on the line this Sunday. Should the legend decide to retire after this season, a career-ending loss would significantly mar his legacy. A win, on the other hand, would be a classic fairy tale ending to a long and storied career. Peyton can turn to Broncos team president John Elway for advice: The Duke won his final professional game, leading Denver to a championship in Super Bowl XXXIII.
With all that being said, HYPEBEAST wants to know who you think will end up on top. Will "SuperCam" Newton lead the Carolina Panthers to the franchise's first championship? Or will Peyton Manning rebound from his career worst regular season performance to secure his legacy and bring a fairy tale ending to an illustrious career? Your guess is as good as ours.
Poll
Who Will Win Super Bowl 50?