Russell Westbrook Is the NBA All-Star MVP for the Second Year in a Row
As the All-Star game goes to the West.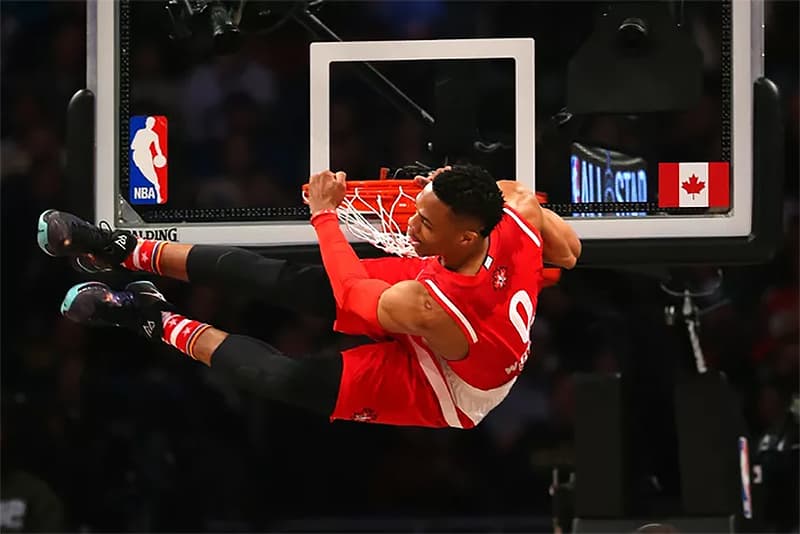 This weekend provided a bunch of basketball frenzy as the NBA All-Star weekend took place in Toronto. But no game is as exciting as the East vs. West All Star game. While the West beat the East 196-173 on Sunday night, the 196 points scored by the West marked the highest score in All-Star history. Not only that, but the reigning MVP Russell Westbrook maintained his crown for a second year in a row.
The OKC Thunder player was aided by his teammate Kevin Durant, who scored 23 points in the win. While Westbrook didn't score a stunning 41 points like last year, he still won MVP over Paul George who scored 41 for the East. The Thunder are in third place in the West behind the Golden State Warriors and San Antonio Spurs.
Click here to check out Westbrook's apparel collection in collaboration with Tim Coppens for Barneys.