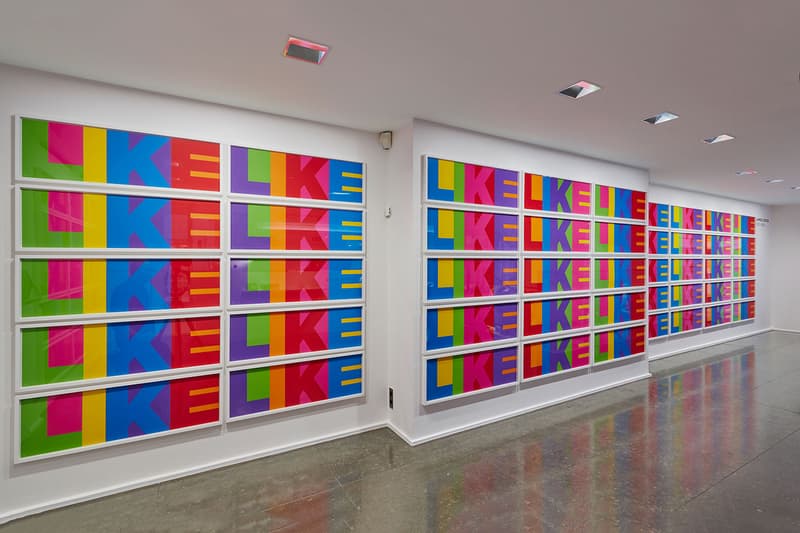 1 of 3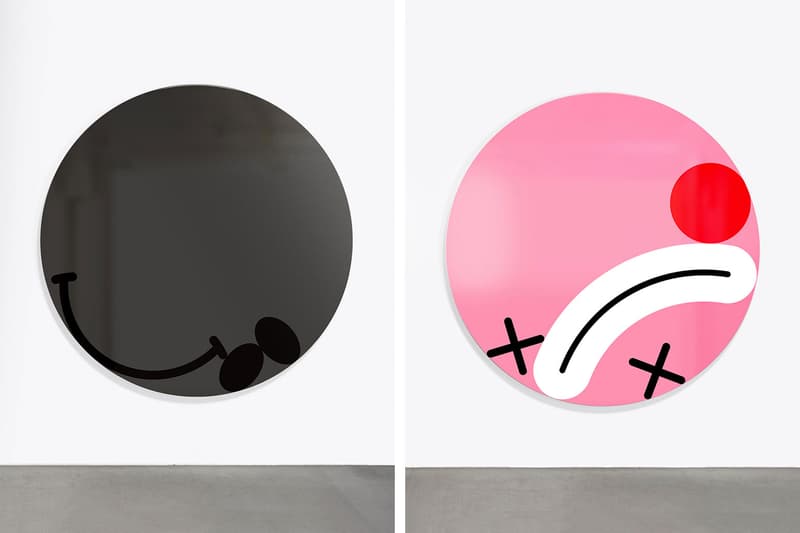 2 of 3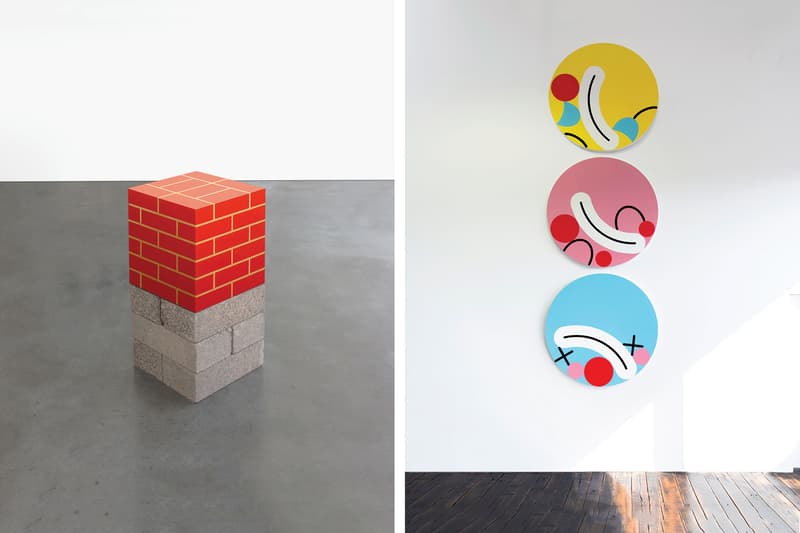 3 of 3
James Joyce "100 Likes" Exhibition @ colette
"You can look at it on a purely superficial level or you can read into it. But I like that about it."
---
Following a busy Fashion Week, colette has teamed up with London pop artist James Joyce (no relation to the Ulysses author) in bringing his "100 Likes" exhibition to the retailer's Paris space. The show features a series of prints and canvas works featuring the titular word rendered in psychedelic multicolor and drab greyscale. The inundation of the repetitive image renders the word nonsensical and yet geometric and all-inclusive — it could refer to the degeneration of language's meaning or to the decontextualization of the word on social media… or to nothing at all, really. The artist also included his series of collapsed smiley faces, which featured prominently at Banksy's "Dismaland" bemusement park installation last year; these works can be interpreted as by turns darkly humorous or existential, or any combination of the two.
Joyce himself noted to Wallpaper magazine on the ambiguity of his work:
"You can look at it on a purely superficial level or you can read into it. But I like that about it – and I think that's what gives art power, when it's not pinned down, but you can read into it whatever you like."
And naturally, colette has rolled out a collection of products to accompany the exhibit, including T-shirts, a candle, skateboard decks, postcards and pins. All are now available exclusively at the retailer's Paris location and webstore.