Jamie Cormack of Herschel Supply Explains the Future Of ApexKnit Technology
Inside Herschel Supply's newest, seamless, low-waste technology.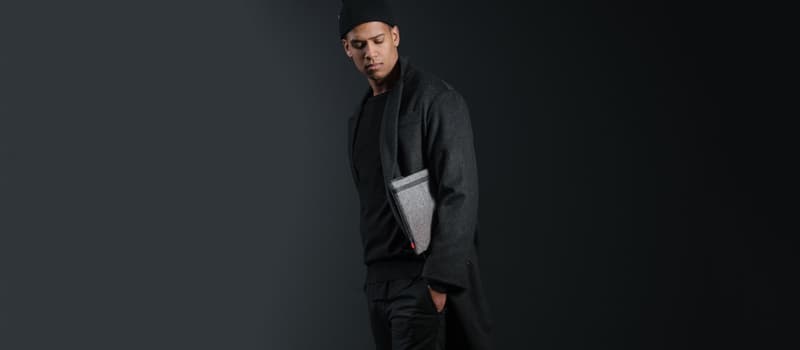 Herschel Supply has been outfitting its followers with some of the best accessories since 2009, and it has recently introduced its latest technological transition in its ApexKnit™ Technology. Created via a dense woven yarn that maintains its natural form while providing flexibility, the innovation allows Herschel Supply to eliminate visible seams without compromising its intriguing aesthetic. This process also incorporates a few extra features, such as an inherent lightweight characteristic and fine-textured exterior. Co-founders Jamie and Lyndon Cormack have worked around the clock to establish its first trademarked fabric into an impressive selection of bags and pouches, with plans to expand into other accessories soon. Intended for long lasting durability while removing the unnecessary, the innovation thus allows consumers to purchase premium quality materials and technology with a brand synonymous with style and ease of use, further fused with Herschel's reliability.
We were able to catch up with co-founder Jamie Cormack to touch on aspects of ApexKnit such as its development process, what initiated the idea, its challenges, the future of ApexKnit and much more.
What sparked the idea to begin developing the ApexKnit™ Technology?
Innovation, it's the one thing that sparks every idea for us. We first started sourcing jacquard fabric two years ago, and immediately knew it was something that we wanted to experiment with further. So we strived to come up with a new style that complemented the fabrication as well as the overall shape and aesthetic. Using this woven technology on certain components of a bag would've been much easier, but we wanted to do something unique that hadn't been done before.
What was the ultimate goal once you knew that you wanted to go further with the ApexKnit™ Technology?
The ultimate goal was to engineer a product from the ground up that was virtually seamless — something that would look and feel distinctly different from what's currently on the market. We wanted to evolve the process of how accessories are made rather than taking the traditional route of cutting a pattern. The way we've designed these products enabled us to source a number of new manufacturing processes. Many elements on the bags are physically molded out of the material, which eliminates the need for seams and reduces the weight of the product. Using a knit fabric means less production waste because we don't need to create more material than what is actually being used for each individual panel.
Besides the technology's durability, how do you think the faithful Herschel Supply customer will react towards your latest innovation?
As a utility design-driven brand, the ApexKnit™ Collection feels like an organic progression for us. It speaks to a certain segment of our customers that are looking for a design that has an elevated athletic look and feel, but utility form and function. It's like nothing else in the bag market at the moment, and I think people appreciate that. Our first ApexKnit™ offering was received extremely well and sold out the day we released it.
1 of 5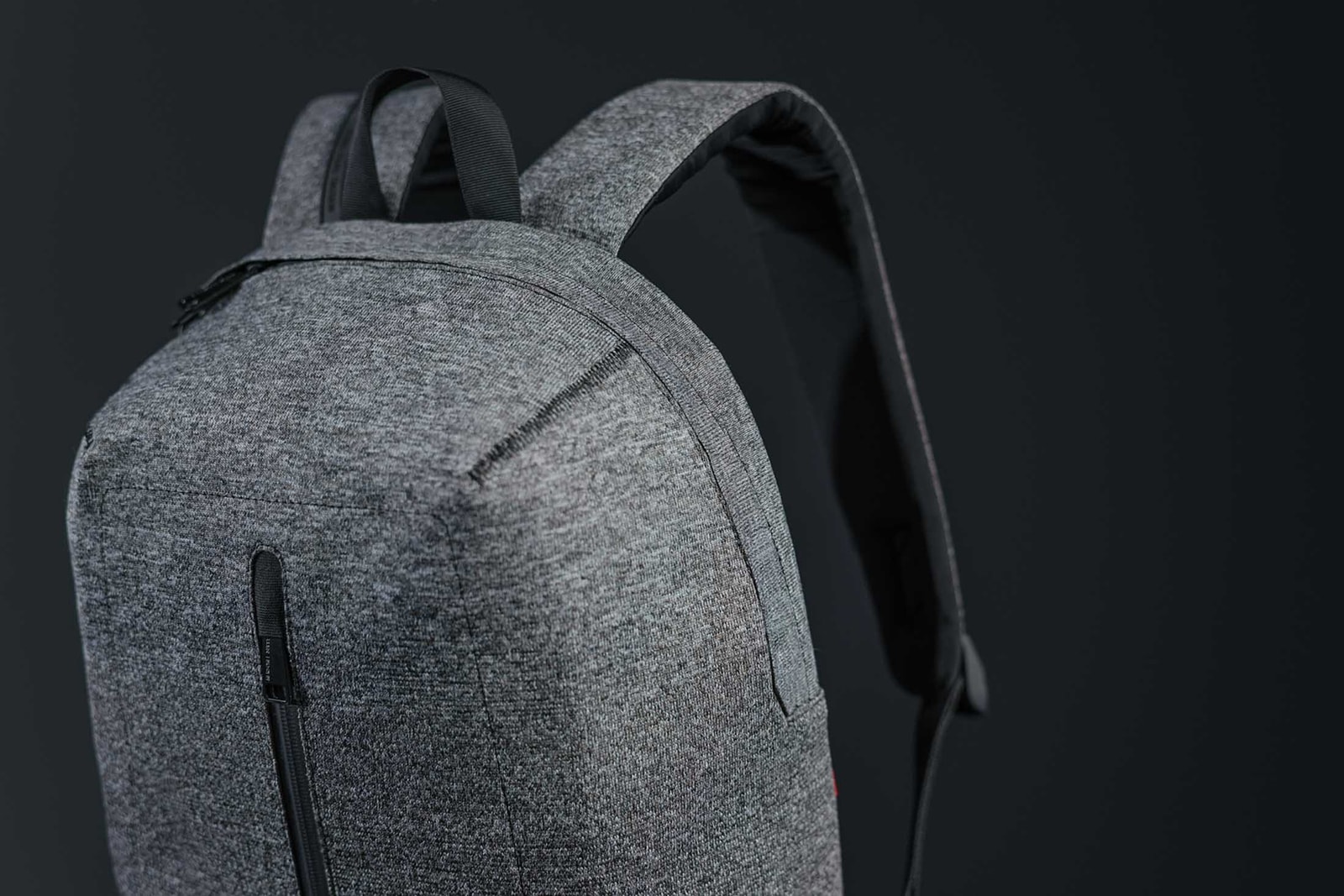 2 of 5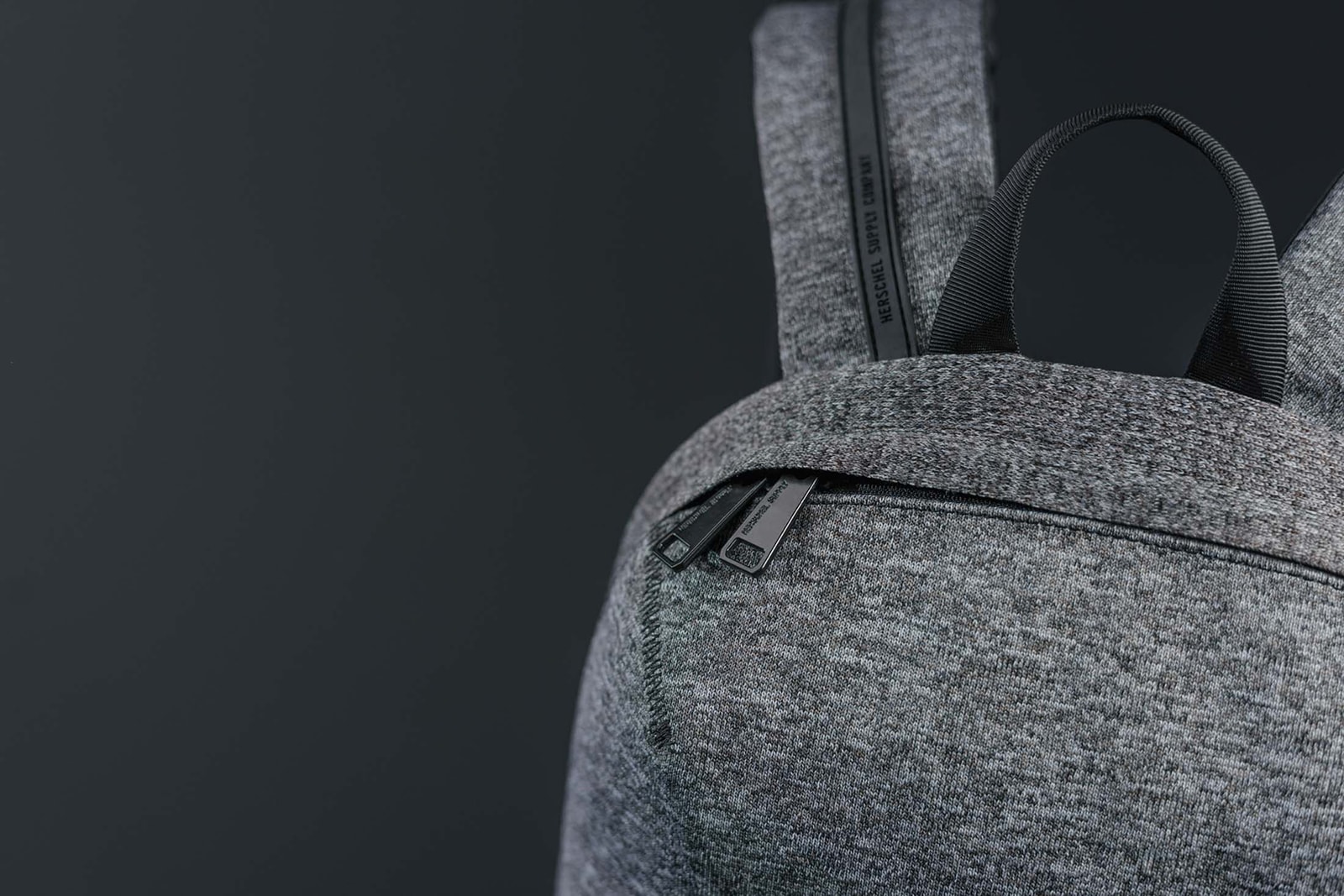 3 of 5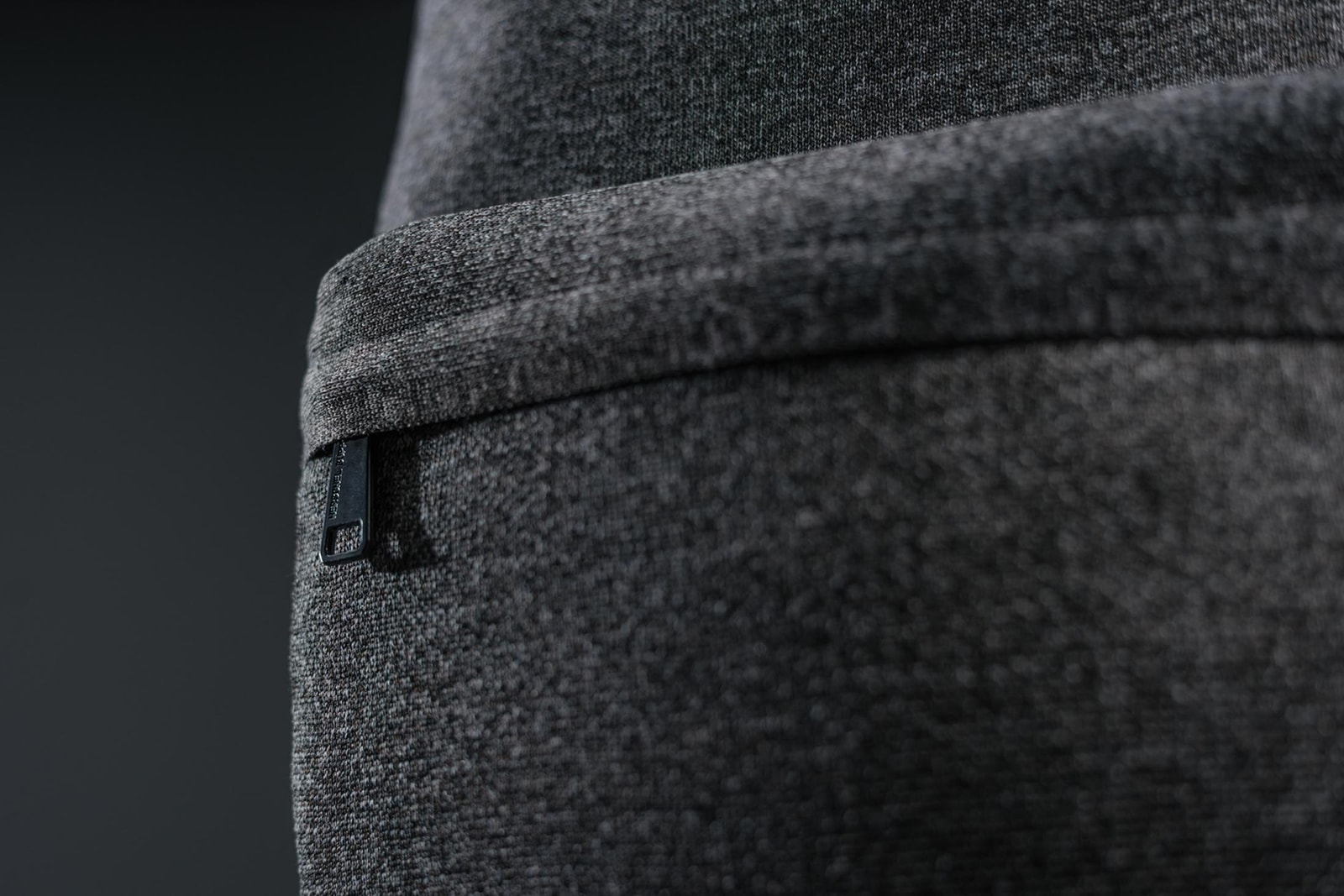 4 of 5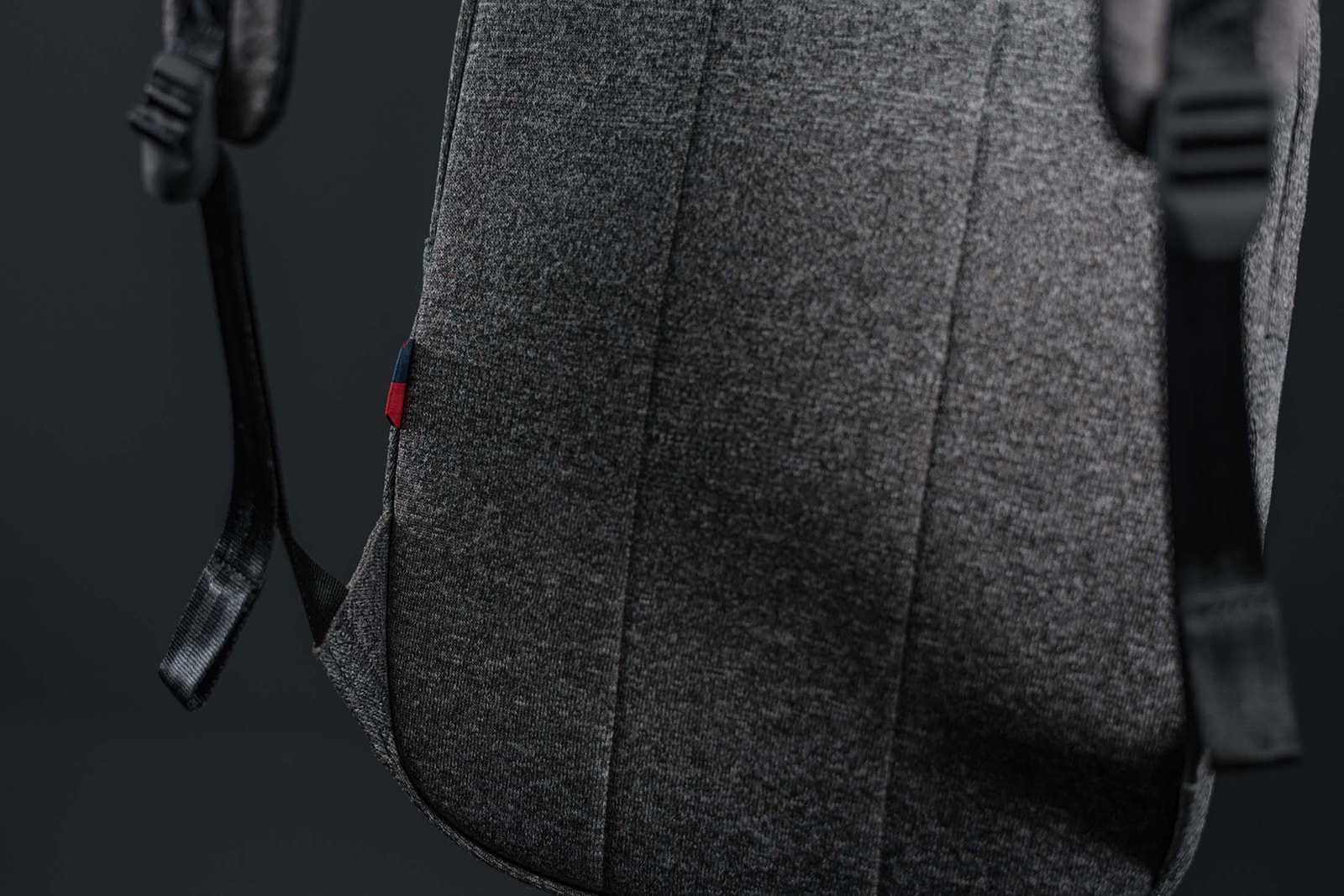 5 of 5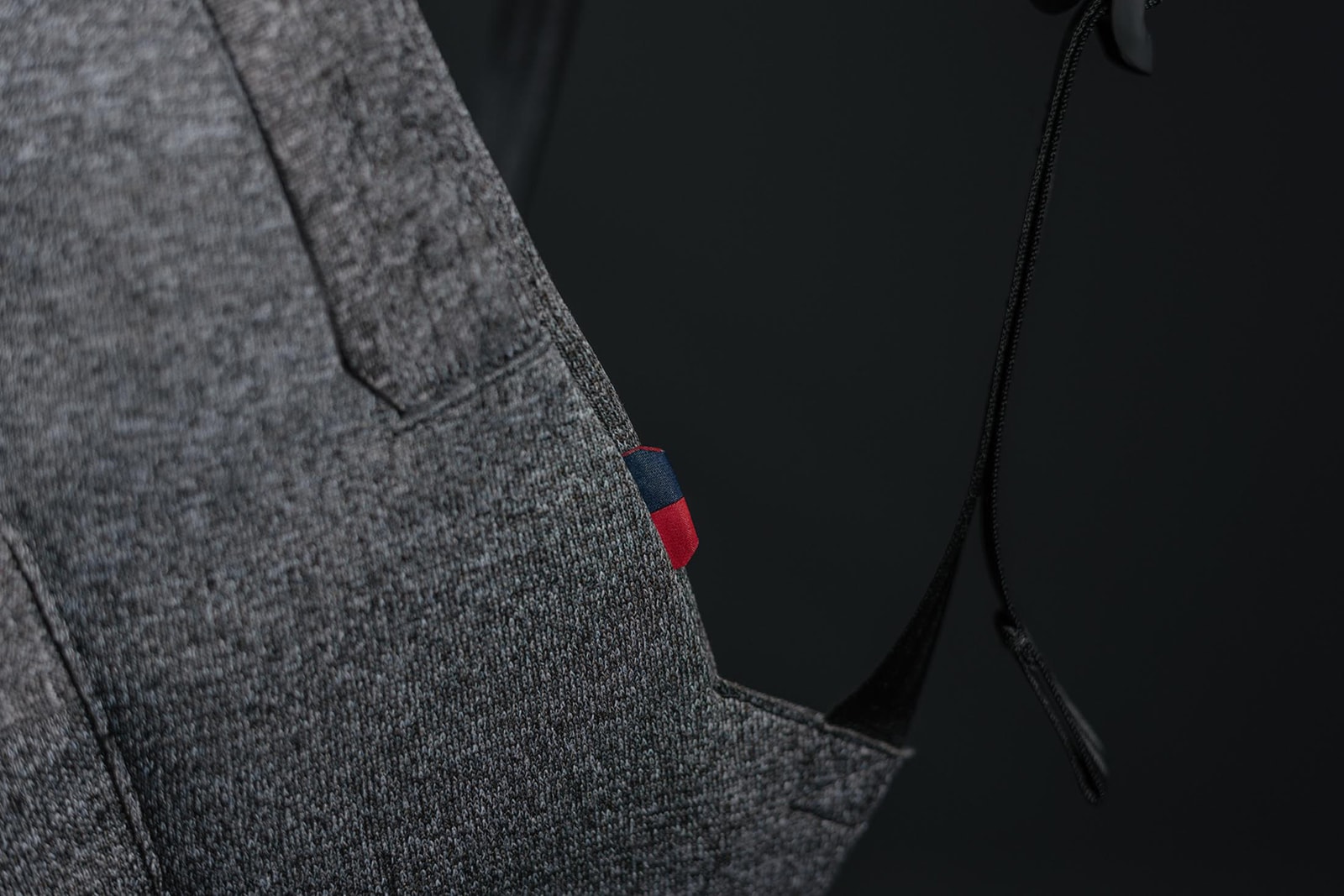 ApexKnit™ is like nothing else in the bag market at the moment, and I think people appreciate that.
Could you briefly explain the core differences between an ApexKnit™ bag and the previous products?
It all comes back to the ApexKnit™ material itself. We've been able to architect a really progressive aesthetic and experiment with how a bag would normally be constructed. The denier of our knit in the jacquard makes each piece extremely durable, yet lightweight.
What was the most difficult portion of the entire process?
Because it's a completely new design and construction process for us, we went through a lot of different prototypes before we were satisfied with the end result. We worked with numerous facilities trying to find one that would be able to develop the material we were looking to create. Our design team also had rethink how to create a bag without the traditional breaks in material where a seam would normally be placed. It works in the opposite way of how we would normally design a bag so the mindset had to be different right from the start.
Can you explain the process of finding the right materials that went well together in order to help make the ApexKnit™ Technology what you wanted it to be?
It was a new experience for us so there was a lot of trial and error. At the end of the day, we knew exactly what aesthetic we wanted so it was more about working with the facilities to get what we wanted done. A big piece was playing with the tightness of the weave and overall weight of the fabric. We tested a lot to find the density that would be the right blend of durability and reduced weight. There's a slight gradient to the Vessel Grey colorway of the product and achieving that look through knitting took a lot of experimentation. The first iterations looked more like three solid blocks of color than a blended gradient.
It works in the opposite way of how we would normally design a bag so the mindset had to be different right from the start.
Should we be expecting any collaborations or any further products in general that incorporate the ApexKnit™ Technology?
Yes. We're extremely excited for the potential of ApexKnit™ and it's future in the line. The options of working with the fabric are endless and we'll definitely be experimenting with new ways to work with it. We have some great partnerships for ApexKnit™ coming soon.
Looking back and seeing the finished product as it is now, what is your most memorable moment of the entire process?
For us it wasn't so much one moment as it was the entire process. We've come out with our first fabric trademark and the whole experience was a learning process. Every single redesign and resample brought new learning and helped us get closer to our initial vision. We're really happy with how versatile and adaptable our final product is and will definitely be experimenting with more fabrication builds in the future.