Heron Preston: Sorry, No Fashion Today
A platform dedicated to the unsung talents worldwide emerges from the internet's underground.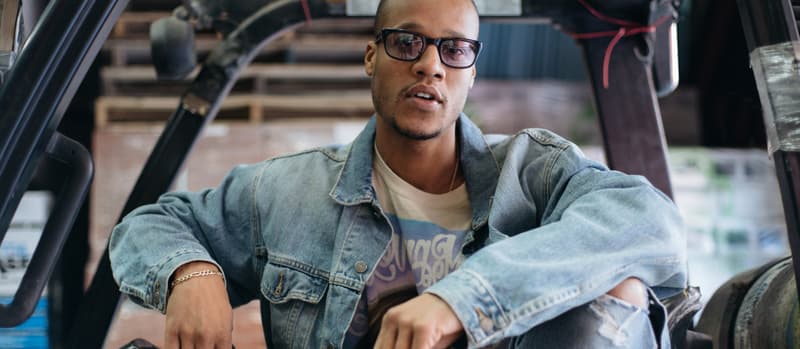 In today's fast-paced world where relevance overshadows creativity, thriving artists are only as influential as they are resourceful. Engineering ideas that extend beyond the bounds of your profession is no longer preferred, but imperative. Heron Preston is a contemporary creator's role model: after his maverick contributions to #BEENTRILL#, Nike and YEEZY Seasons 1-through-3, the recently-established HPC Trading Co. concept store serves as an outlet for all of his creative endeavors — be it furniture, art, or customized gear. Preston's entire M.O. is based on an anti-establishment attitude, regardless of the industry he chooses to act within or without.
Sitting down with HYPEBEAST, Preston elaborated on the internet's influence, how he got tired of fashion, and his plans on working with viral producers in the future.
In your latest interview with Amuse, I read you do not consider what you do to be fashion, and streetwear subsequently. You characterized yourself as a fusion between a creative director and a purveyor of ideas. When did your ideas become bigger than fashion for you? Or, was your focus always the concept first and the medium second?
I think it became bigger than fashion when I realized my ideas were bigger than what I considered fashion at the time, which was just clothing for me and runway shows, seasonal drops and models. Just that entire ecosystem that I grew up learning from magazines and TV. I began to realize that I'm not just into fashion; I liked to make objects and I had ideas that reached outside of the scope of what was considered to be fashion at the time.
So, this happened many years ago when I understood that I didn't want to start a "fashion line." I wanted to play with ideas, and I felt I was boxing myself in if I considered what I did to be fashion. For me, it's really about these ideas and concepts that I have, and expressing them in any type of way that I want and not being defined or following a certain rule — I fucking hate rules. Actually, I realized I didn't want to do fashion once I started looking into colleges. I thought I wanted to do fashion, and then I learned I would have to do things like sew. (Laughs) I didn't want to sew. I just wanted to make my ideas happen, so I didn't go to fashion school, I went to art school. I went to Parsons [School of Design]. I studied Design and Management, and that whole discipline was about the creative process and marketing your ideas – no matter the idea. Whether it be fashion; cool, I can work with a fashion designer if I have a fashion idea.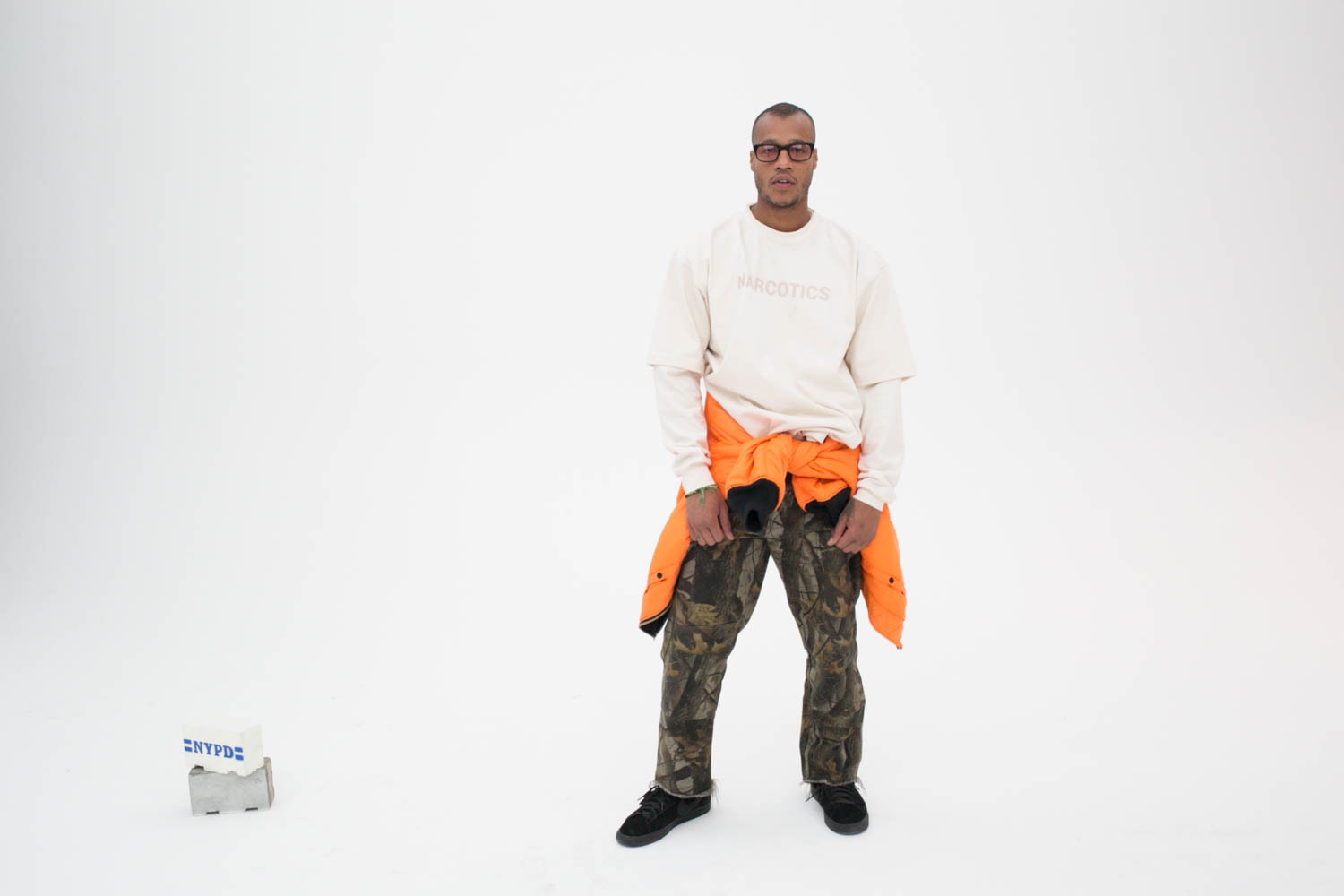 Do you foresee yourself veering away from clothing and solely using more traditional mediums of art to convey your ideas? Or, do you find clothing to be the most effective in today's age?
Clothing is the most relatable for the culture I run around in. The T-shirt: that's our canvas, that's our platform, that's what we first start to play with when we have ideas. It's really easy to make your own tee. I don't think I'll ever veer away from tees or apparel, that's what I grew up doing — I'm a skater. Tees and streetwear are my foundation when it comes to my first touch-points with creativity and art. However, I have other ideas that expand beyond that. That's not to say that I will ever abandon where I started; but for me, it's all about evolving, trying new ideas and experimenting. And that's what I'm all about, experimenting with new ideas.
You and Virgil Abloh recently revisited Tom Sach's Bodega storefront on 241 Centre for a new pop-up installation, which essentially is a physical embodiment of HPC Trading Co. What conversations with Tom, if any, inspired your thought process for HPC?
My first job in New York was at a restaurant. I'm from San Francisco, I moved out here to go to Parsons. If I hadn't found a job, I would've had to go back home for the summer. So, I landed a job at this restaurant and it was a block away from Tom Sachs' studio — at the time I didn't know who he was, I just recognized his face because I would see him eat at the restaurant everyday for lunch. One day, I was waiting on him and I had on this iced-out fake Rolex I found on Canal Street for $60, I think I dropped his food on the table and he noticed my watch. He was like, "Nice Watch! That's a nice watch!" and I'm like "Thanks, man, but it's nothing. It's fake." And he's like, "No it's not, it's real." I'll never forget that, it completely changed my perception of what authenticity is. It was a real watch, it was just unauthorized by Rolex. From there, I've always just been a fan of his way of thinking and his hands-on approach when creating. I'll never forget that day at the restaurant.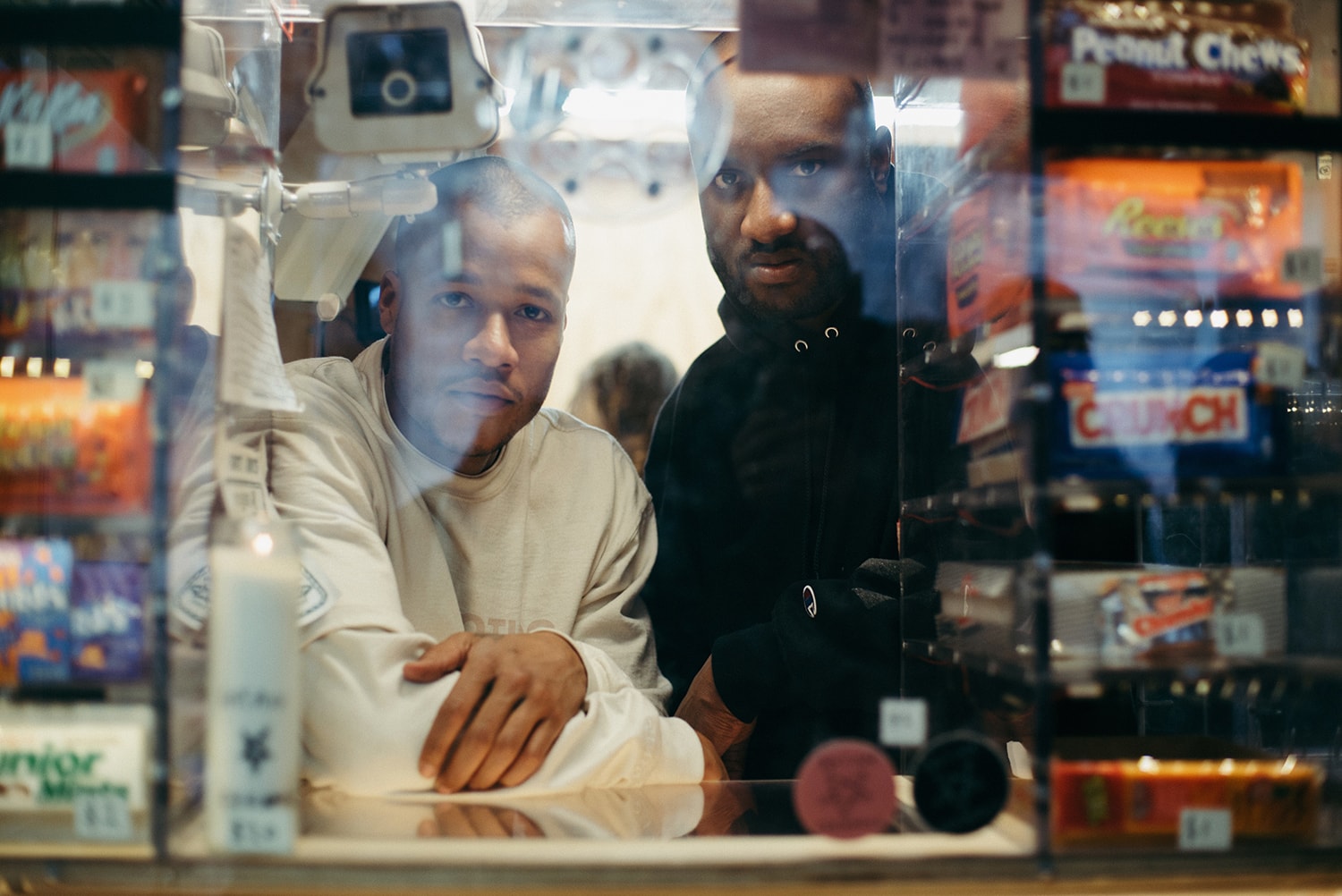 You recently just launched a new concept store, HPC Trading Co. For you, just how beneficial is it to have a creative safe haven where you can house your works and interact directly with your following?
Man, it's liberating. I control everything. I don't have to wait on anyone, or look for approval from anyone. That's really what I was focused on: having a free-form platform where I can experiment and include the community, include my friends or just whoever I discover that inspires me. If there's an idea that sparks and we want to make it, we can make it and then we also have a place where we can sell it.
That's why I'm psyched for this new concept store that I launched. It allows me the freedom to experiment and not be confined to minimums. It can be one thing that we sell; there's a table on the site, I only made one of those. So again, it's just about restructuring the model of this whole process. It's also all in the name of fun, really. That's where all of my ideas start. If I'm not having fun, I can't get involved. I like things that are shocking, controversial, raise questions and challenge your perception. Recently, I felt I wasn't being inspired and that's what pushed me to launch the site.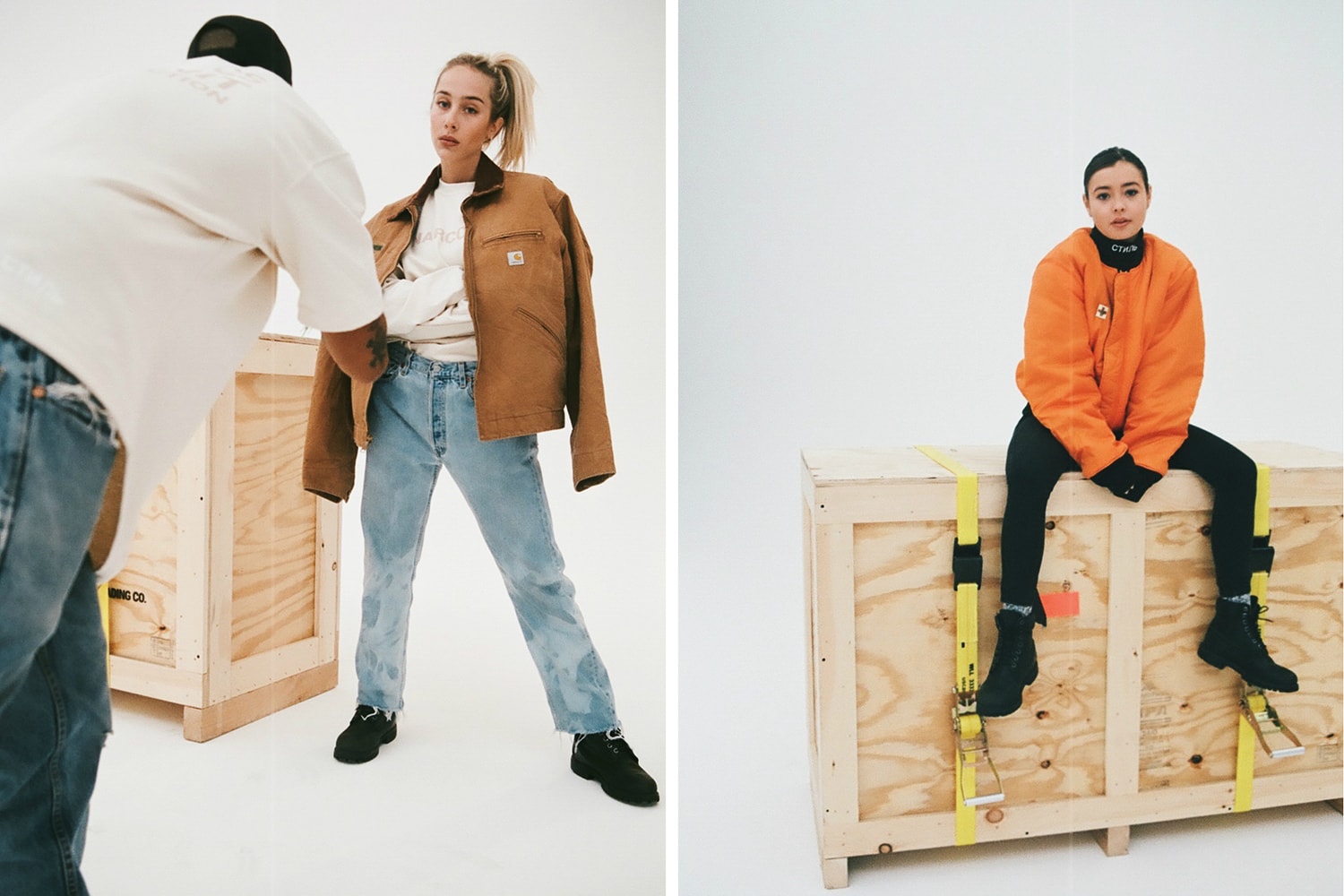 Let's talk about the store's more obscure items, the ABC Table, Smut Dart Board made in collaboration with Bobby Waltzer, and the NYPD paperweight-sized security blocks. Appropriation appears to still be a prevalent factor in your creation process.
If I can see it, it's fair game. However, I do think depending on what you are appropriating and incorporating into your process, there is a responsibility to educate. It just depends on how you approach it and the respect you have for it in the process. We adopt ideas everyday, that's just how the world works. I think it keeps storytelling interesting. Being told what not to do, makes me pay attention to the idea more. There's a whole mystery to it, like, "Aren't you going to get in trouble?" Will I eventually get in trouble? I don't know, maybe I will, maybe I won't, but, I think when people are noticing risks are being taken throughout the creative process, it allows for a deeper connection.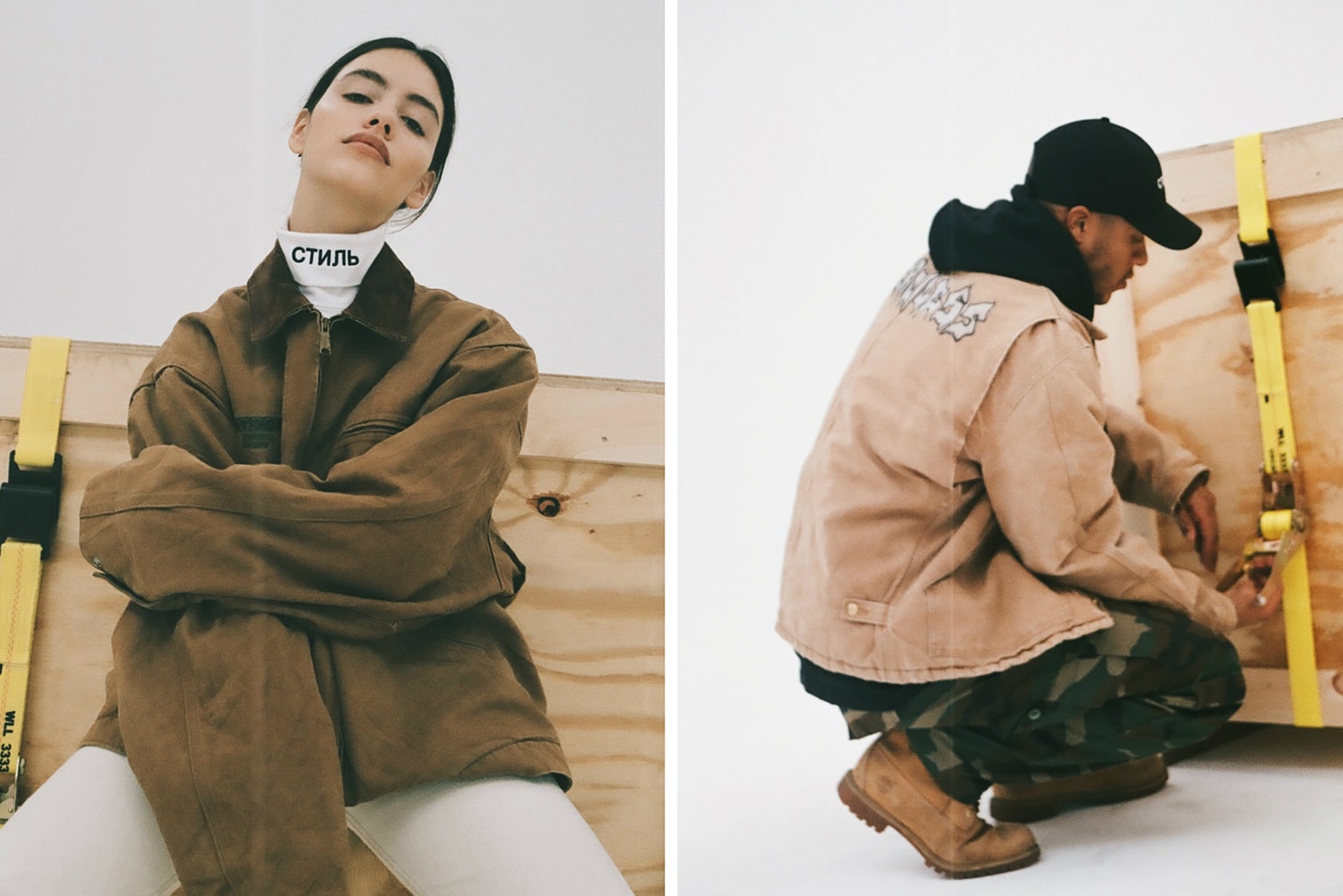 Your site's short film — from the text overlay to the lo-fi cinematography — is quite reminiscent of the days of the internet when content was less regulated and you could essentially purchase or see almost anything. How did the film set the tone for what to expect from the concept store moving forward?
I'm a product of the internet, that's really how I got to where I am today – connecting the dots online and connecting with people through social media. That's how I met some of my best friends that I have today, and even got the jobs that I have today. It's all just been this whole domino effect based off of the internet. I really believe Heron Preston is a people's brand, it's an internet brand.
The film's watermark, I got that from an old video I found while surfing the internet. I just saw those watermarks and thought, "Man that is so internet." I wanted that to be a part of the story that I told on the site, this [site] is super internet. The girl that you see in the film shooting the gun, I discovered her through a viral video that was posted on Facebook with almost 17 million views. It was a video of her when she was 13-years-old, shooting this automatic rifle in this competition. And based off of her size alone, I was fascinated. Like, who is this little girl holding this big ass gun? That's something you don't see everyday, so I got in contact with her parents through Facebook and she was down to make the video. And that's what's to come in the future – working with people who are talented within their own world, but may be unfamiliar in our circles of fashion, art and culture. I'm all about having worlds collide, and bringing together awesome shit from around the world that we don't pay attention to because they're not posted on HYPEBEAST or publicized by the media. I feel like it's my job to be the one to uncover these untapped areas.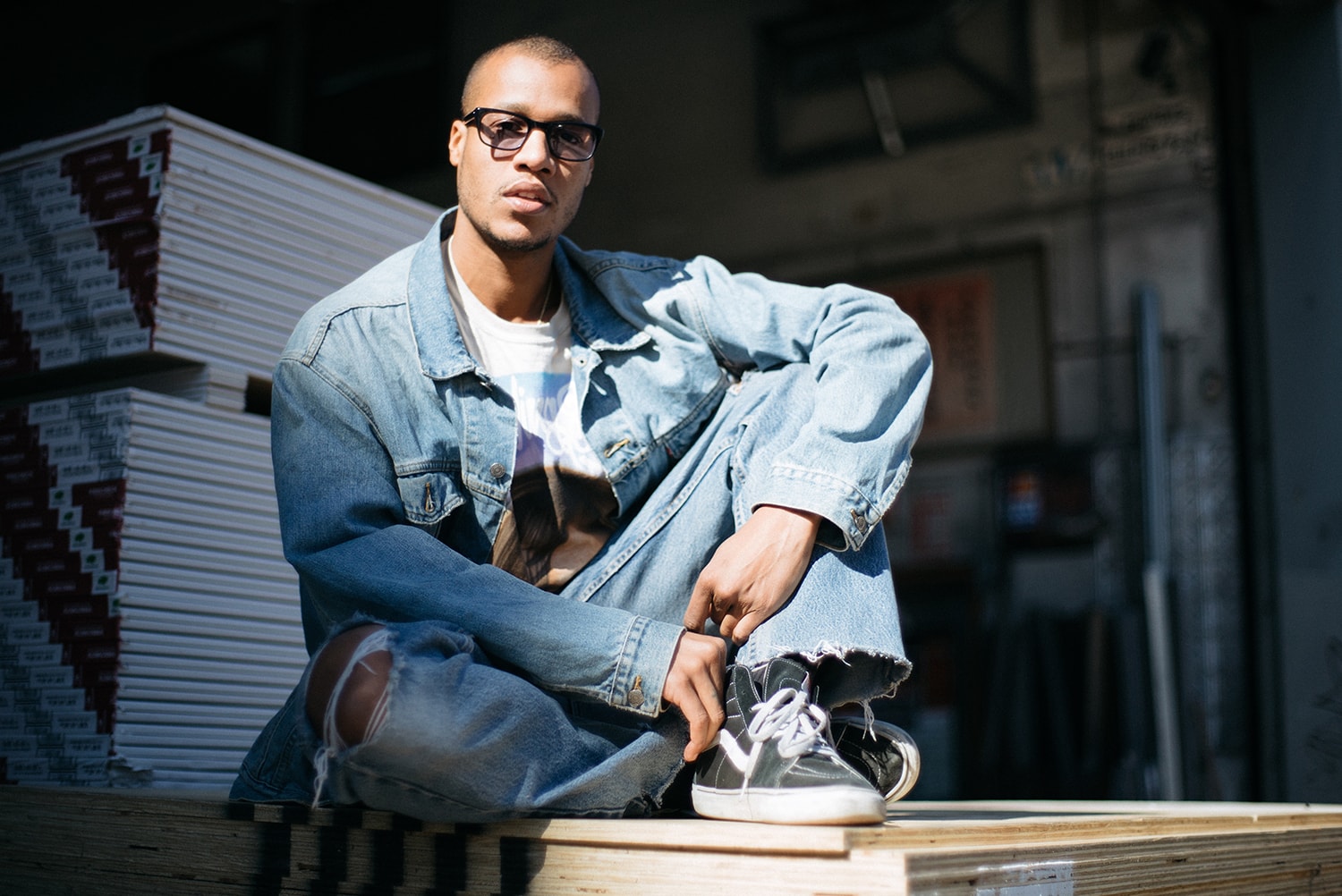 And again, these are all people that I've discovered on the internet. The internet is a really big place. A lot of people don't really click around that much. Some wake up, look at their Instagram and read whatever websites they go to, and get stuck in this habitual online journey. I'm trying to explore outside of that day-to-day online journey and look for awesome stuff that I can flip into a cool, creative story that will resonate with my culture.
Keep up with Heron on Instagram and be sure to stay tuned to HeronPreston.com for limited edition items crafted by Preston and his cohort of creative colleagues.
Photographer

Jordan Hall, Hannah Sider