Goodhood's Kyle Stewart on How to Avoid the Pitfall of Buying Hype
The buying ethos behind one of London's best concept stores.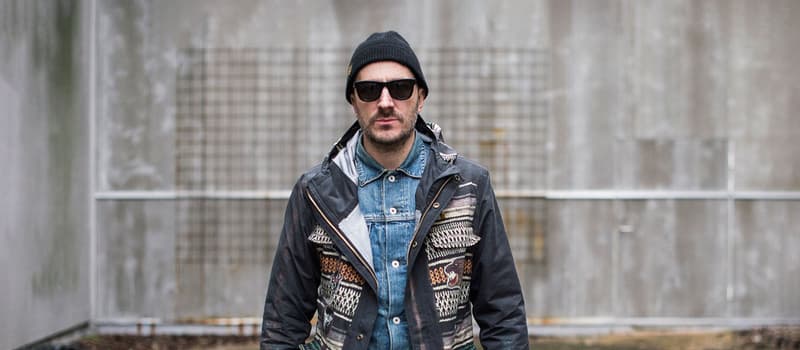 With the first buying season of the year entering its second leg, we interviewed Goodhood's Kyle Stewart amidst Copenhagen's yearly CIFF presentation to discuss his views on the current state of fashion, European trade show evolution and where he sees it all going in the foreseeable future.
Following its establishment in 2007, London's Goodhood Store has endured great success during its near decade-long tenure as a premium, multi-brand retailer, currently boasting a selection of over 200 brands. By actively avoiding trend predictions and the common pitfall of "hype buying," Goodhood's well-curated approach ensures that every product aids in the concept's cultural relevance and supports its overall ethos as a brand. Having recently relocated to a larger, two-level, 3,000 square foot space in Shoreditch, the store's expansion effectively cemented its position as one of the city's leading, contemporary retailers and enabled those behind its move to mould an immersive retail experience with the inclusion of a broader selection of wares and an easy-to-navigate floor plan.
Enjoy the full interview below and be sure to check out Goodhood's feature in our HYPEBEAST 100.
To start the question broad, what are your trend predictions for 2017 and what do you think will be the next fashion phenomena?
Soft fabrics with soft palettes, raw edges, and reconstructed garments. Floppy hats are the new big hats.
And to narrow it down, in what direction would you like to see the general aesthetic and/or trend of Goodhood gravitate towards as the year progresses?
We try to avoid apparent trends and tread more towards style. Internally we all come from a similar position and I'd say that is something that's inspired by any of our own reference points, whether it be music, film, Americana or anything else that interests us and has gone through the filter of Japan. We have been influenced by many of our teams involvement in skateboarding. For us this means an authentic style and maybe more of an attitude that is relaxed, individualistic and happy being outside mainstream culture. We've been reminiscing a lot recently about '90s hip-hop style, M65s, beanies and earthy colors — taking it back to the period when rappers didn't wear luxury European brands.
What is London's reception on new and/or otherwise unknown brands? Is it generally receptive as a city?
I wouldn't say London is any better at adopting unknown brands than anywhere else. What I see around the world is people supporting their domestic brands. London, for whatever reason, obviously has a reputation for supporting design talent, but at a consumer level I don't think people are any more likely to go for a brand they have never heard of. In short, I think people don't take risks with unknown brands and therefore it takes considerable time and effort for us to build up a customer's confidence to buy into something they have never heard of. What London does offer is a platform suited to our interests and working life where progressive aesthetics and social ideas can flourish.
1 of 3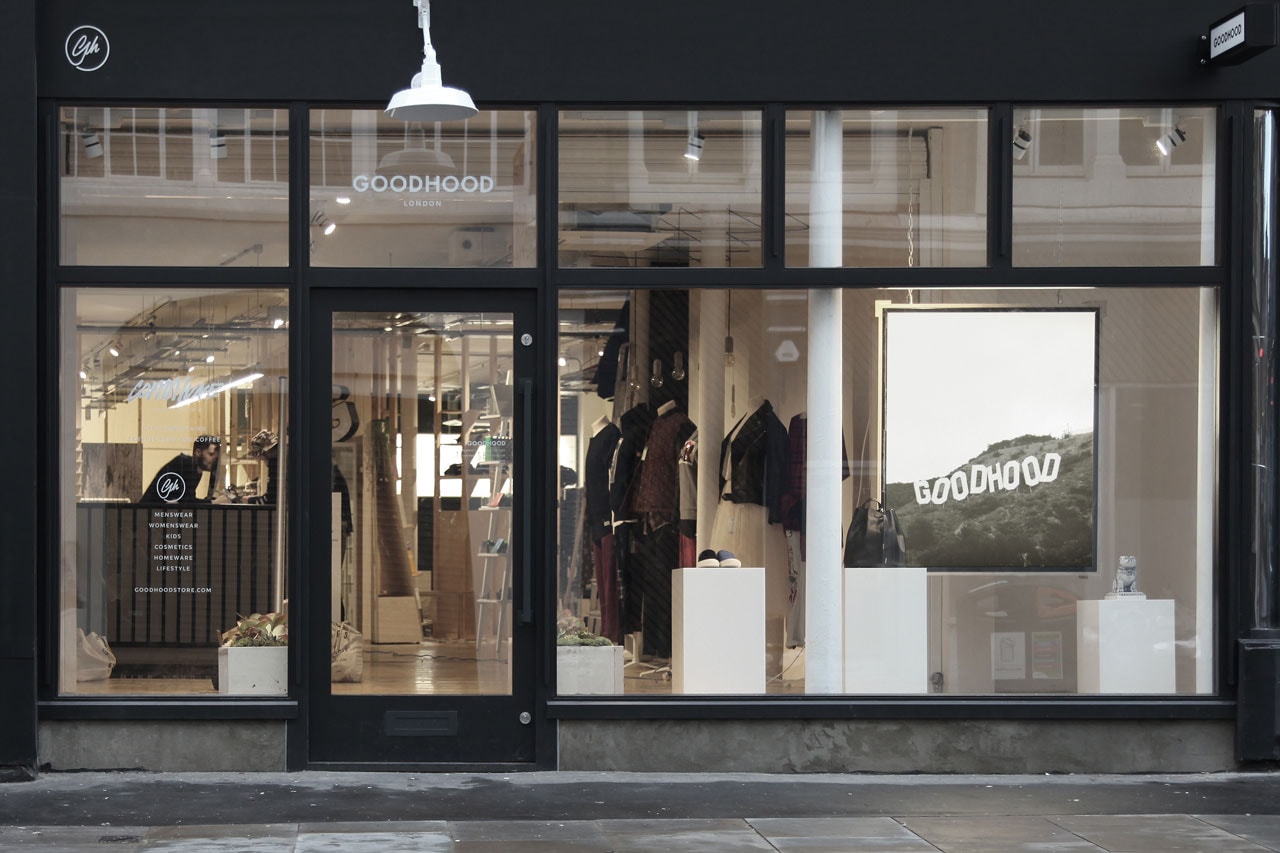 2 of 3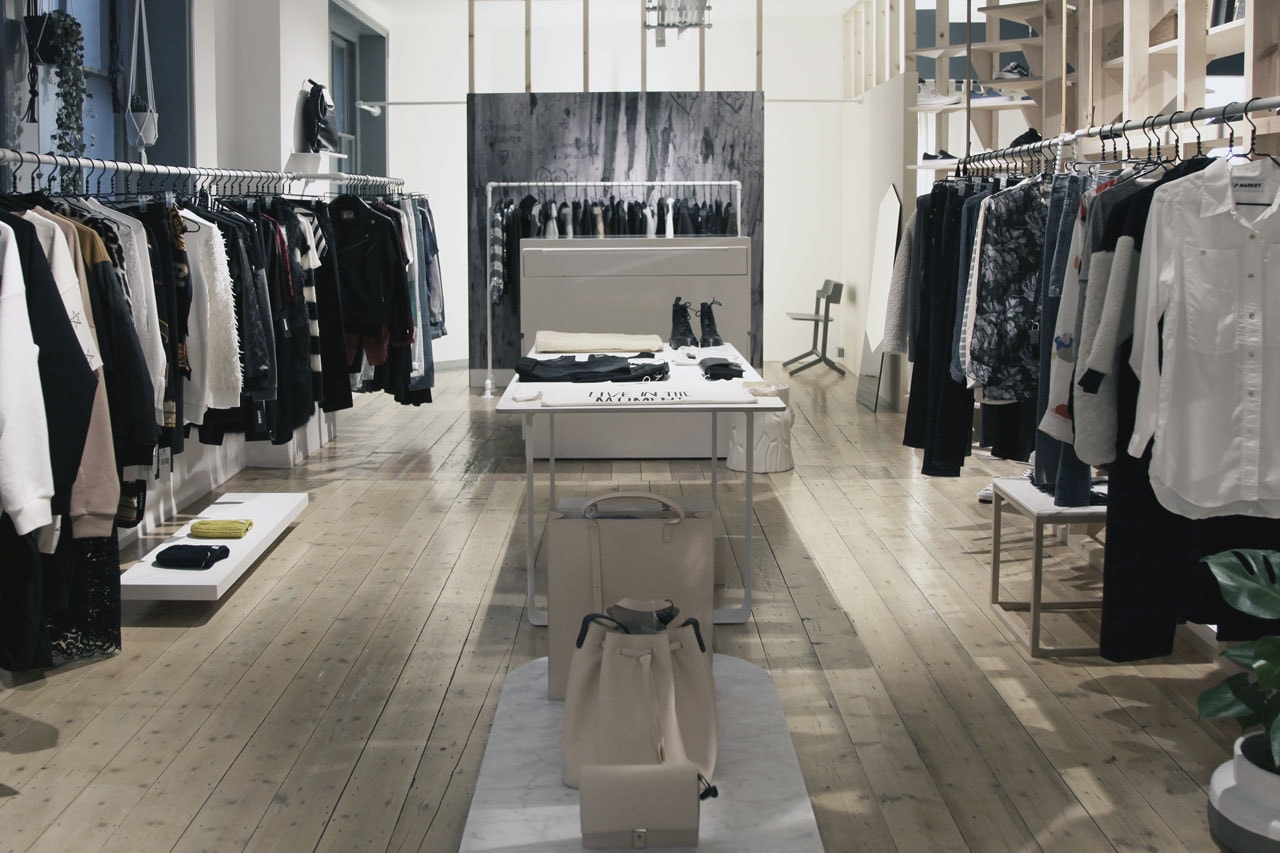 3 of 3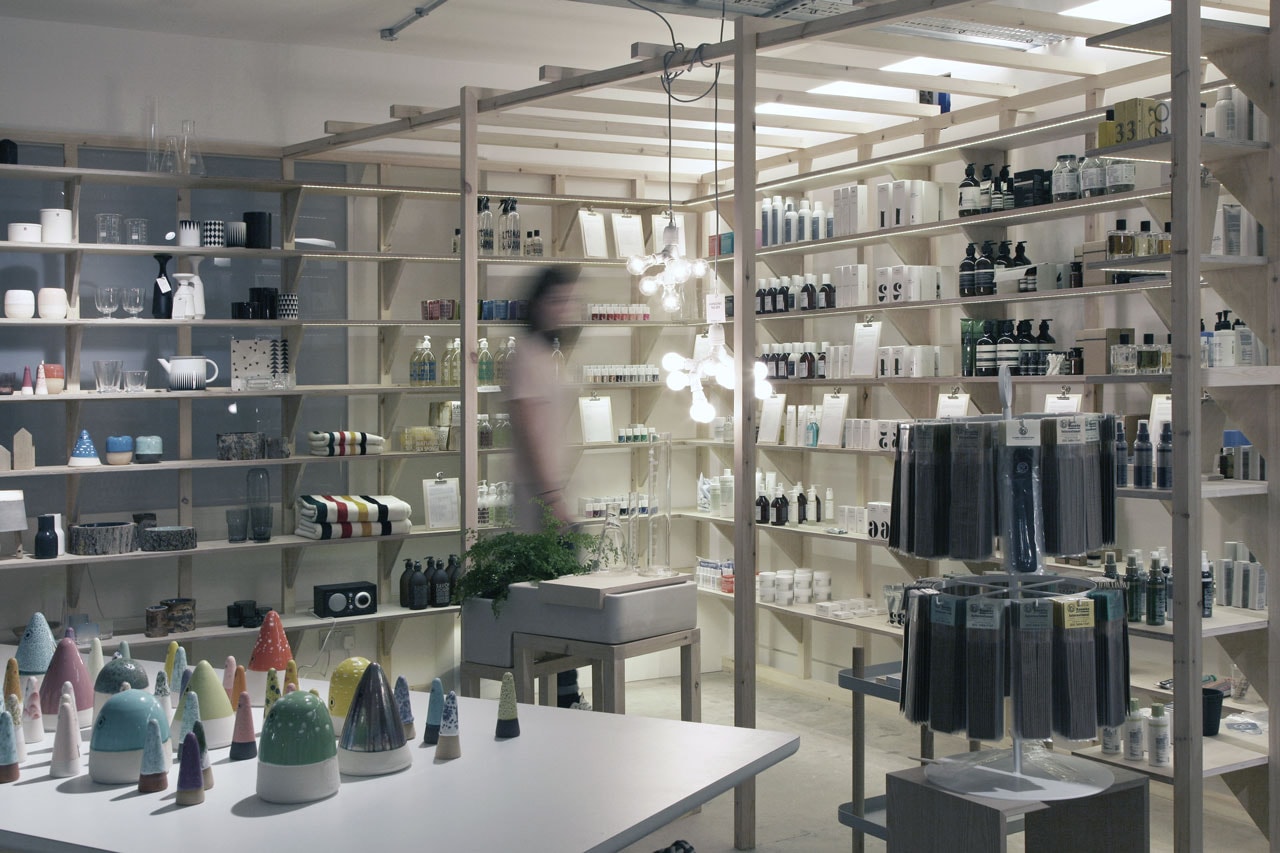 Our curational buying ensures every product has a story and relevance to our ethos. We actively aim to create a culturally relevant experience influenced by the flow of culture rather than the trends of the fashion industry.
When visiting Europe's fashion fairs, how do you go about discovering new talent when you are obviously booked with appointments for brands you currently stock?
We just run through the trade shows trying to look for stuff that catches our eyes. Other retailers, that are friends (they do exist), will always share things they've seen and thoughts they've had. In that respect, there is a camaraderie and honesty between certain stores that is refreshing and humbling. We actively help each other out.
Would you care to run us through some of the stand out, up-and-coming talents you saw this year alone?
For us, Our Legacy continues to be one of the most interesting appointments. They have a great core business and are pushing away at the edges of mens fashion — really just doing their own thing with a high level of confidence.
Having seen a great deal of Europe's biggest fashion fairs, do you feel that Copenhagen will one day become a major contender in relation to places such as Milan, Paris and so forth?
Northern European territories are far more important than that of Southern Europe. The style of Goodhood is much more in line with the design ethos of this area whether it be clothing, furniture or even lifestyle.
What do you look forward to when visiting CIFF?
For me personally, as we have supported a lot of Danish brands following their inception, I have a great relationship with many of those people, so I would say I personally look forward to seeing my friends and eating some great food.
It's a great time for menswear, with some great people really challenging what men's clothing can be.
Having had your fair share of trips abroad for the purpose of fashion, what would you say has changed the most for you over the last say 3 years?
I'd say the biggest thing that has changed for us is people's attitudes towards us as buyers. When we were smaller, people were much ruder, not interested and it was very difficult for us to get brands on board. That was something that stood out about the Danes. They were just cool — we shook hands and that was it. I believe that coming from a territory that was smaller and did not have the baggage and/or legacy of big fashion attached to its name, made them appreciate small as well as big. In our opinion we remember what it was like and always try to pay people respect. You never know who you're talking to and who's going to be the next big thing.
Do you think trade shows as we know them will one day cease to exist and become less desirable?
I cannot see that happening. Buyers need to find products to sell and trade shows give brands and designers the chance to be housed somewhere where buyers will be. They make it easy for people like us to be able to see multiple brands at once. We will always have to see the clothes up close, as it is incredibly difficult to buy clothes from digital assets, so I think trade shows still have legs.
To end, can you summarize your view on today's current state of fashion?
It's a great time for menswear, with some great people really challenging what men's clothing can be. At the same time, disappointingly, there's still the age old issues of terrible stuff being out there and getting propelled up the ranks because of association or bigger budgets. This is what fills the media and as always the media becomes full of the same soulless, mediocre garb when smaller, more intelligent interesting brands get ignored and sidetracked.