A Bathing Ape Is Launching Its Own Fragrance
A BAPE-branded scent that pays homage to its Japanese roots.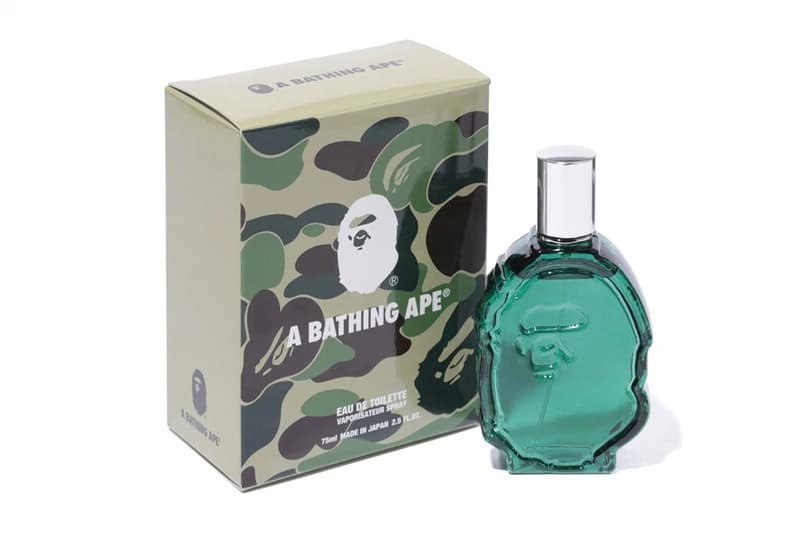 Next month BAPE is launching its very own fragrance and, fittingly, it takes cues from the streetwear stalwart's Japanese roots. Coming in the form of a sandalwood scent (which is native to the Pacific), the eau de toilette comes in a bottle shaped like BAPE's ubiquitous logo while the green hue is a nod to Japan's dense forests.
Look for the fragrance to hit BAPE dealers March 5.