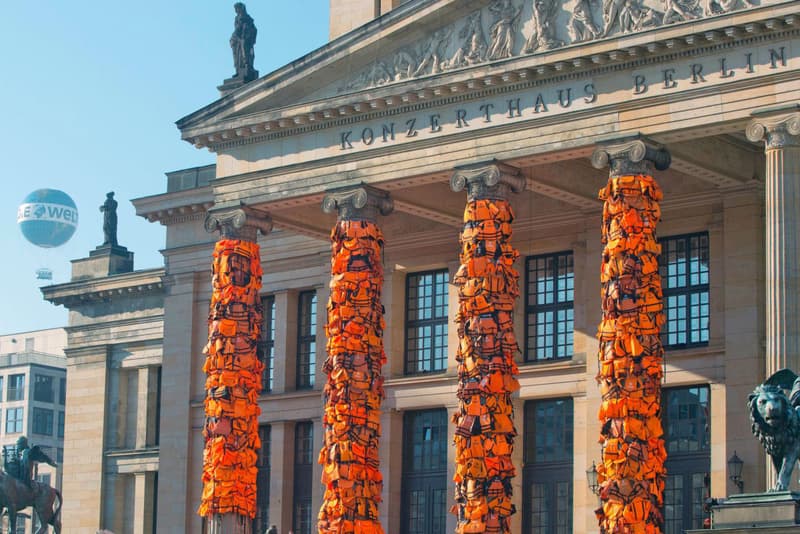 Ai Weiwei Ties 14,000 Refugee Life Jackets Onto Berlin Concert Hall
The artist sends a clear message on Europe's response to the refugee crisis.
---
In criticism of Europe's response to the recent refugee crisis, activist Ai Weiwei has covered the pillars of Berlin's concert hall with 14,000 life jackets worn by refugees, signifying the scale at which many are still struggling to reach safety. He set up a studio on the Greek island of Lesbos, which has become the gateway for refugees trekking from Turkey, and collected thousands of discarded life jackets for his installation. Ai has been documenting his work aiding migrants on the island through his Instagram account. The artist has been vocal about his thoughts on the crisis, as he released a photo posing as Alan Kurdi, the 3-year-old Syrian refugee who drowned off a Turkish beach and cancelled his Copenhagen "Ruptures" exhibition days before in protest of Denmark's law allowing the seizure of asylum seekers' valuables.