A Breakdown of the Key UNITED ARROWS Sub-Labels You Need to Know
You've probably never heard of half of these.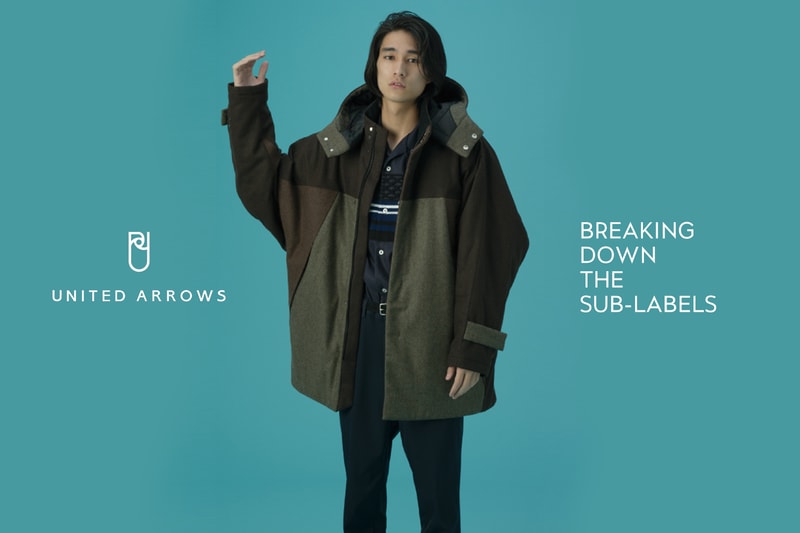 To think that UNITED ARROWS started off with a single store in 1989 is quite unbelievable. Almost 30 years later the imprint has transformed itself into a retail powerhouse with an influence few of its competitors can match. It further cemented its stature by entering Tokyo's stock exchange in 2003, thus becoming a publicly traded company. Initially, UA's golden ticket was its ability to offer boutique style items found in Europe's fashion capitals at a much more reasonable price, but since the launch of its first offshoot "green label relaxing" in 1998, the company was able to capitalize on the younger generation's longing for casual clothing, which is arguably its biggest stronghold to this day. In a response to the increasingly complex nature of fashion genres, UNITED ARROWS diversified its portfolio using specialized brands for both men and women. Some notable names include Beauty & Youth, UNITED ARROWS & SONS, green label relaxing and monkey time, though there are still half a dozen more that are relatively unknown overseas. Granted there is some overlap between all of the imprints, but all of them do manage to bring something a little different to the table, whether in its concept or approach to design. Aside from its own sub-labels, UA has helped establish the likes of Steven Alan and Chrome Hearts in Japan as well.
Given that we feature UNITED ARROWS on a pretty regular basis, we decided to break down ten of the company's key sub-labels to highlight the main differences in both their styles and stocked brands. It's worth noting that UA also has a handful of specialized women's lines such as Another Edition and Boisson Chocolat, in addition to novelty stores THE STATION STORE and THE AIRPORT STORE that haven't been included below. Scroll through the long overdue breakdown and let us know which label is your favorite in the comments section.
ASTRAET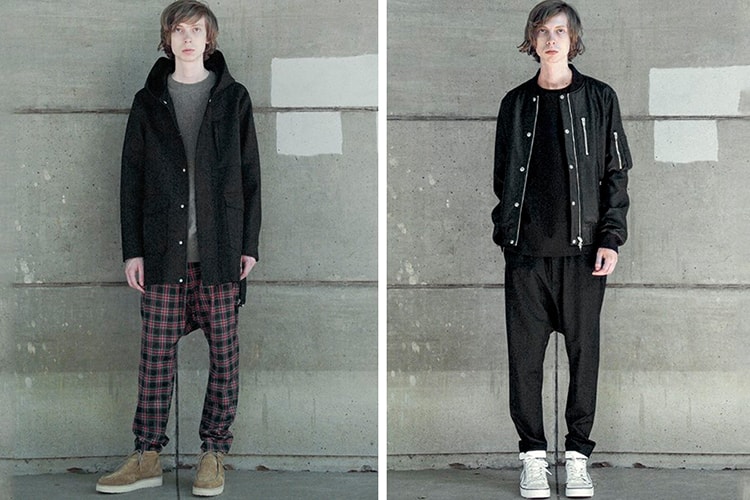 Launched by UNITED ARROWS in 2014, ASTRAET is a specialized line and retail outlet helmed by Futoshi Toya and Tamotsu Yagi. Characterized by androgynous, streamlined silhouettes and subdued color palettes, the range focuses on modern reinterpretations of wardrobe basics for both men and women. The name of the range itself was derived from the old English word for "street," a foundation that remains integral to the brand despite its elevated nature. Mature urbanites and lovers of contemporary design will find themselves at home in ASTRAET's Aoyama and Shinjuku outposts.
Notable stocked brands: Pierre Hardy, Sunday Somewhere, Aeron, Robert Clergerie
Locations: 2
Beauty & Youth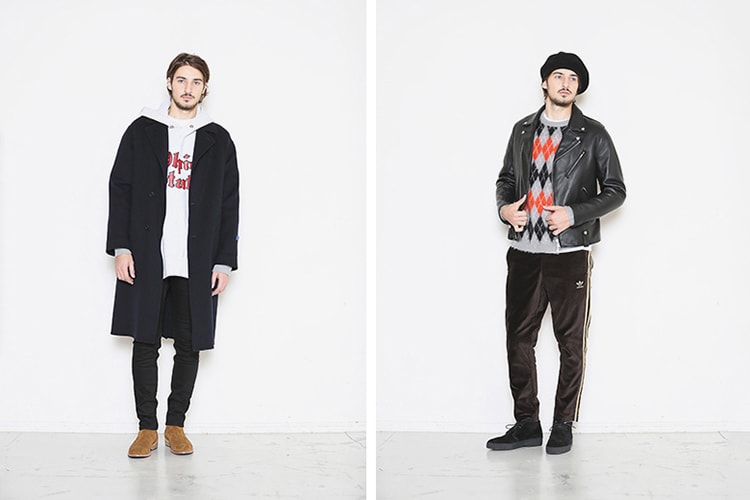 Beauty & Youth is the second-most common brand/retailer under the UNITED ARROWS umbrella. What it may lack in "hype," it more than makes up for in consistent and top-notch in-house offerings that are supplemented by a very respectful selection of stocked brands. B&Y is no stranger to teaming up with notable industry stalwarts either, having released numerous collaborations with adidas and New Balance over the years, while also linking up with more street-oriented names such as Cav Empt and Thrasher Magazine. The label isn't catered specifically to a niche group like some of the others on this list, but its mix of smart and youthful exuberance is a combination that is rarely found. If you pick up items from any of the other UNITED ARROWS stores, you're almost guaranteed to find something to wear at Beauty & Youth as well.
Notable stocked brands: THE NORTH FACE PURPLE LABEL, Champion Japan, UNUSED, Norse Projects
Locations: 41
BOW & ARROWS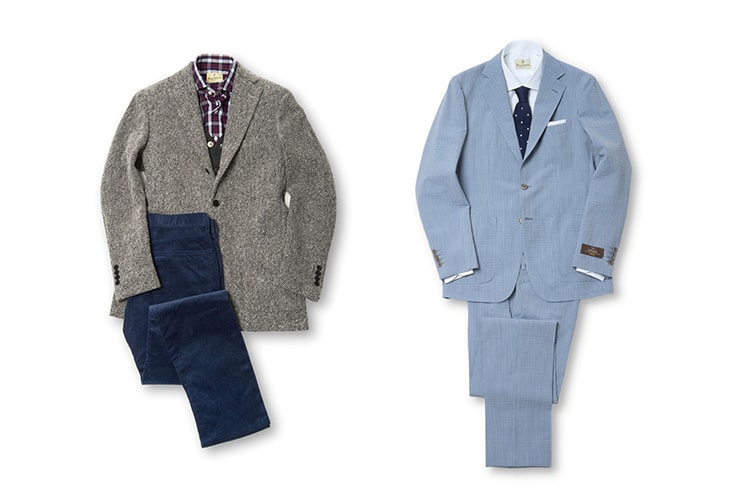 UNITED ARROWS pretty much covered all the domains of menswear with its previous sub-labels, which is why the company opted to go for a slightly different route with its BOW & ARROWS imprint. Given Japan's deep-rooted traditions, stylish clothing for a more mature crowd was a little less common, particularly from a domestic producer. B&A is UNITED ARROWS's attempt to fill in that void with a mix of smart casual attires and office-appropriate outfits.
Notable stocked brands: All in-house
Locations: 1
DISTRICT United Arrows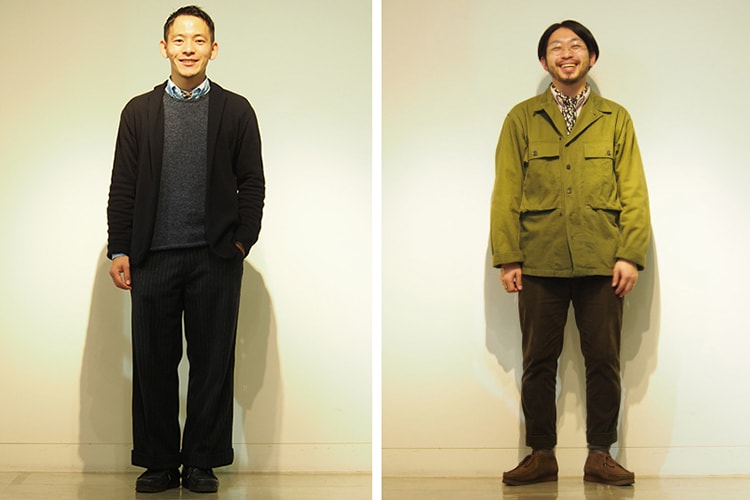 DISTRICT is a concept store and label that takes a slightly more experimental approach by stocking names that encompass everything from avant-garde styles to more functional products best suited for the outdoors. Helmed by the trio of Takashi Yoshihara, Kazuhiko Shinoda and Shinji Moriyama, DISTRICT is now in its 16th year and continues to operate through a single location on Tokyo's famed "Cat Street," just above B&Y's lifestyle-oriented store. Its own in-house line exemplifies UNITED ARROWS's bigger aim to offer exceptional craftsmanship at a fair price point, with its in-house range of tailored items in particular standing out.
Notable stocked brands: J.W. Anderson, Raf Simons, Walter Van Beirendonck, COMME des GARÇONS HOMME PLUS, kolor
Locations: 1
EN ROUTE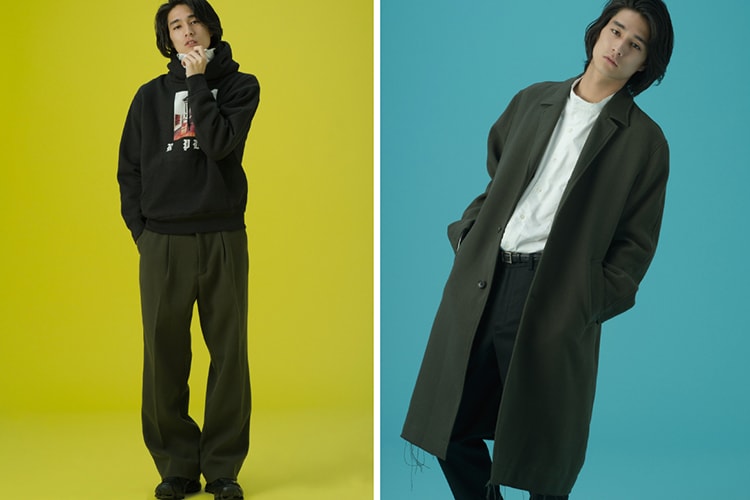 Just like H BEAUTY & YOUTH, EN ROUTE is another recent addition to the UNITED ARROWS lineup. With only two locations as of now, the offshoot attempts to bring the realms of athletics and fashion together under a single roof. Sure you can find sneakers and joggers in some of the other locations on this list, but EN ROUTE stocks plenty of performance gear as well. Its Ginza location illustrates the union of the two domains the best, with a small training center and shower rooms located on the upper levels in which patrons can freshen up after a quick workout.
Notable stocked brands: Nike, GYAKUSOU, Etudés Studios, Hoka, New Balance, Yoshio Kubo
Locations: 2
green label relaxing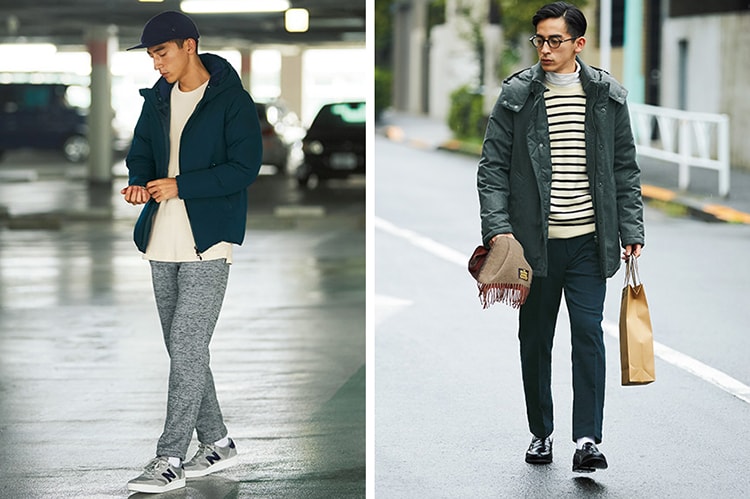 What may surprise some of our readers is that green label relaxing actually has the most locations out of any UNITED ARROWS sub-label. Its concept of "Be Happy" may sound like a cheesy catchphrase, but it truly reflects the line's ethos of producing simple garments that make you feel comfortable in your own skin. Building off its considerable success in basics, green label relaxing has also tried its hand at producing more formal garments. However the line's most distinct aspect is that it is a family-oriented outlet. Various children's offerings, home accessories and even kitchen goods can be found at most locations. To put it very simply, green label relaxing is the "entry point" to the extensive world of UNITED ARROWS.
Notable stocked brands: The North Face, Wild Things, Patagonia, Lee
Locations: 68
H BEAUTY & YOUTH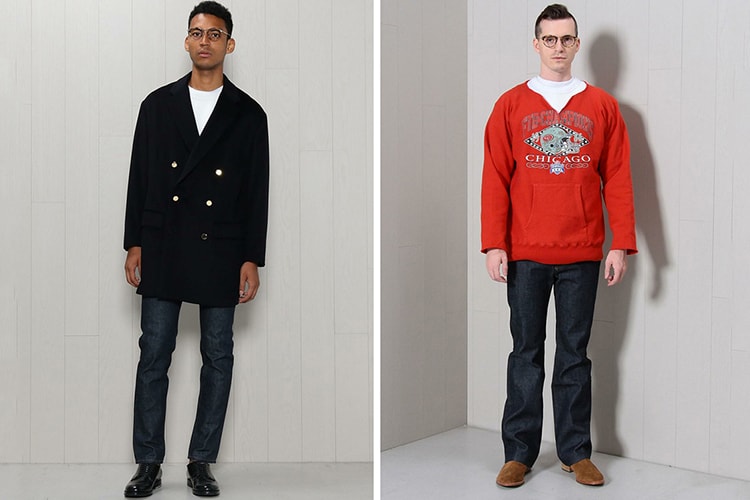 UNITED ARROWS was somehow able to create a new niche within its extensive portfolio this past May. Founded under the concept of "city man and women," H BEAUTY & YOUTH carries a selection of luxury items, premium sportswear, streetwear, vintage pieces, cruise collections and loungewear, a peculiar mix that is presented in designated sections throughout the space. Its only outpost to date is located in Tokyo's trendy Aoyama district, and spans 1,300 square meters across three stunning floors. H BEAUTY & YOUTH initially started as a select shop, but recently launched its own in-house line that takes a minimalistic approach to design with a hint of vintage flair. It's also important to note that the space aims to bring a more lifestyle-oriented retail experience where customers can almost hang out at the store. A PIZZA SLICE location in the basement, bar counter on the second floor, and various artworks by the likes of MADSAKI provide a more interactive atmosphere.
Notable stocked brands: nonnative, F-LAGSTUF-F, BED J.W. FORD, AURALEE, TOM WOOD, Roundel London
Locations: 1
monkey time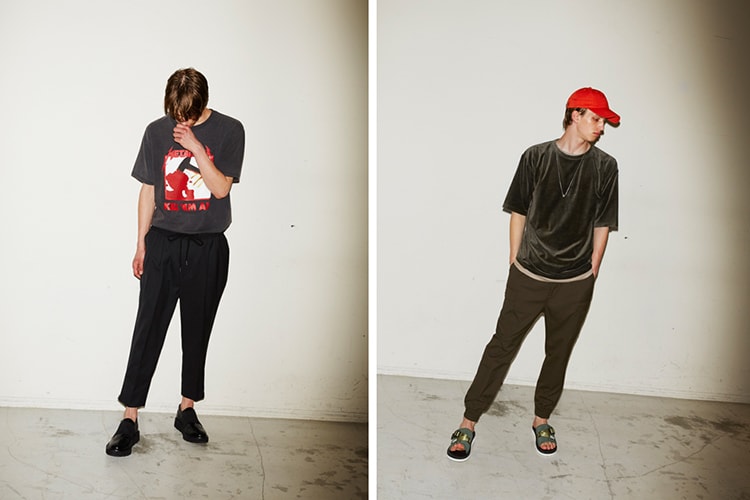 monkey time is perhaps the most experimental UNITED ARROWS sub-label because it caters towards a younger demographic using a trend-oriented retail strategy. This trait is best illustrated in the various collaborations and exclusives that have been released in tandem with the line, many of which carry heavy West Coast influences. monkey time's flagship store has also served as the Japan launch location for Justin Bieber and Fear of God's "Tour Merchandise" collaboration, Filling Pieces, A-COLD-WALL*, MR. COMPLETELY, amongst others.
Notable stocked brands: Stampd, Second Layer, FUTUR, PLEASURES, Filling Pieces, GEO
Locations: 2
THE SOVEREIGN HOUSE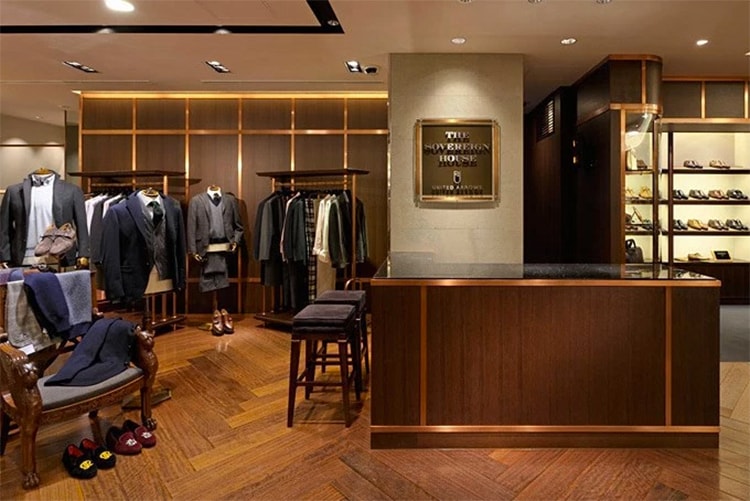 THE SOVEREIGN HOUSE has everything that a dapper gentleman would need in his wardrobe. The label's only store is strategically located in the city's most prestigious business district of Marunouchi, where salarymen can conveniently access an abundance of tailored suits, ties, jewelry, vibrant pocket squares and Italian-made footwear. The shop itself oozes elegance as well, with hardwood flooring, marble inlays, lush carpet and plenty of glass casings showcasing the most exquisite items available. If you're in need of a fine fitting suit for your first day at work, THE SOVEREIGN HOUSE is a good place to start.
Notable stocked brands: Cesare Attolini, John Lobb, Crockett & Jones, Edward Green
Locations: 1
UNITED ARROWS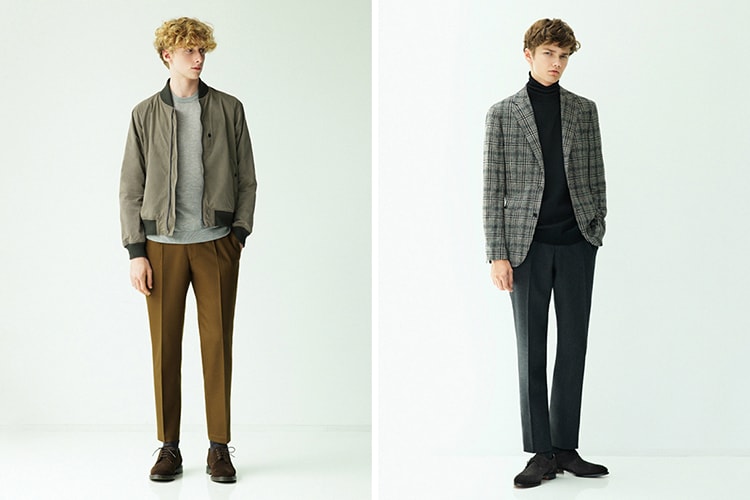 With today's fashion landscape more fast-paced than ever, it's nice to see that the original UNITED ARROWS line has managed to stand the test of time. Founded "for those who want a rich and high-quality lifestyle," UA and all of it's sub-labels, despite their radically different themes, have not compromised on the company's mantra. As can be expected the original line is more on the conservative end of the spectrum, but still manages to mix in some elevated sportswear looks as well. Arguably Japan's flag bearer of timeless quality, UNITED ARROWS will continue to be a major player in the country's fashion landscape for years to come.
Notable stocked brands: Gitman Vintage, Barbour, Scye, New Balance, James Perse 
Locations: 26
UNITED ARROWS & SONS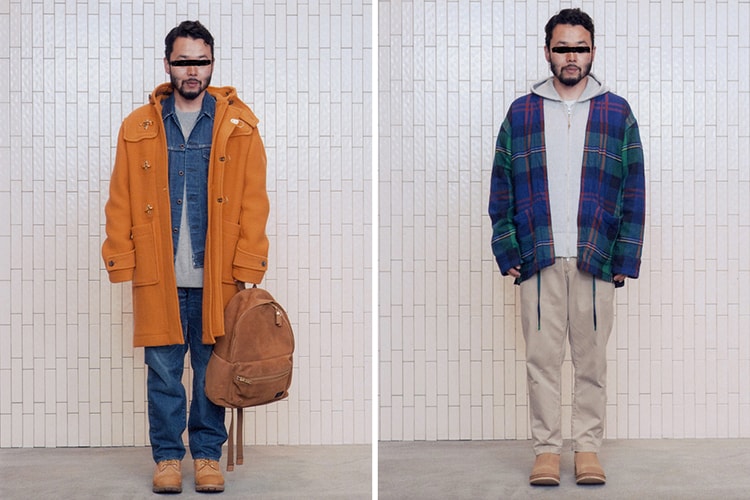 UNITED ARROWS & SONS director Motofumi "Poggy" Kogi has been an ever-present figure in our Streetsnaps series for many years now. His eclectic outfits, a calculated mashup of just about everything that is trending right now, serves as a vantage point for what the UA & SONS store is offering at the moment, and who the sub-label is looking to collaborate with. The imprint's sole location has played host to plenty of elaborate in-store pop-ups, illustrating its knack for flair that some of the other UNITED ARROWS imprints have decided to tone down on. It has even began producing its own in-house publication SONS magazine as another creative outlet. Despite its luxurious undertones, UNITED ARROWS & SONS has collaborated with spearhead art figures such as Futura, Cali Thornhill DeWitt and Snarkitecture as well, which could be why sections of the Harajuku store feel more like a gallery than a clothing store.
Notable stocked brands: HUMAN MADE, adidas Consortium, NikeLab, 5525 Gallery, YEEZY, Art Comes First
Locations: 1