The Highest Paid Athletes of All-Time
Of course MJ is number 1, but who's next in line?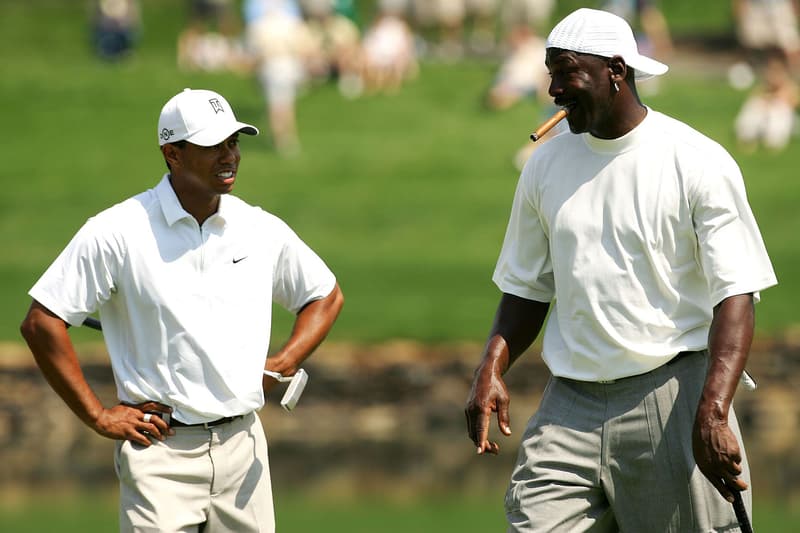 As we found in a report late last month, being a professional athlete — more specifically a pro footballer — is not all glitz and glamour. Most players barely earn enough to survive on their athletic income and are forced into another career during or after retirement.
Then there's guys like the ones listed below: athletes who were not only legends on their respective fields but in the boardroom as well. It shouldn't be a surprise that MJ takes the number one spot, but for Tiger to be hot on his heels while being super irrelevant the last few years may have you wondering: just how much do golfers make with every major win? It's also interesting to note that A-Rod is the only baseball player to make the list, even though the National Pastime is known for dishing out the most lucrative contracts in all of sports.
Peep the list below and tell us which name surprises you the most.
1. Michael Jordan $1.7 Billion USD
2. Tiger Woods $1.67 Billion USD
3. Arnold Palmer $1.35 Billion USD
4. Jack Nicklaus $1.15 Billion USD
5. Michael Schumacher $1 Billion USD
6. Kobe Bryant $770 Million USD
7. Floyd Mayweather, Jr. $765 Million USD
8. Phil Mickelson $760 Million USD
9. David Beckham $730 Million USD
10. Shaquille O'Neal $700 Million USD
11. Mike Tyson $685 Million USD
12. Greg Norman $680 Million USD
13. LeBron James $640 Million USD
14. Cristiano Ronaldo $620 Million USD
15. Roger Federer $600 Million USD
16. Alex Rodriguez $600 Million USD
17. Lionel Messi $520 Million USD
18. Jeff Gordon $515 Million USD
19. Oscar De La Hoya $510 Million USD
20. Manny Pacquiao $490 Million USD