This Is Germany's Brand New $824 Million USD Concert Hall as Explored by Two Wide-Angled Drones
Witness the beauty without the flight to Hamburg.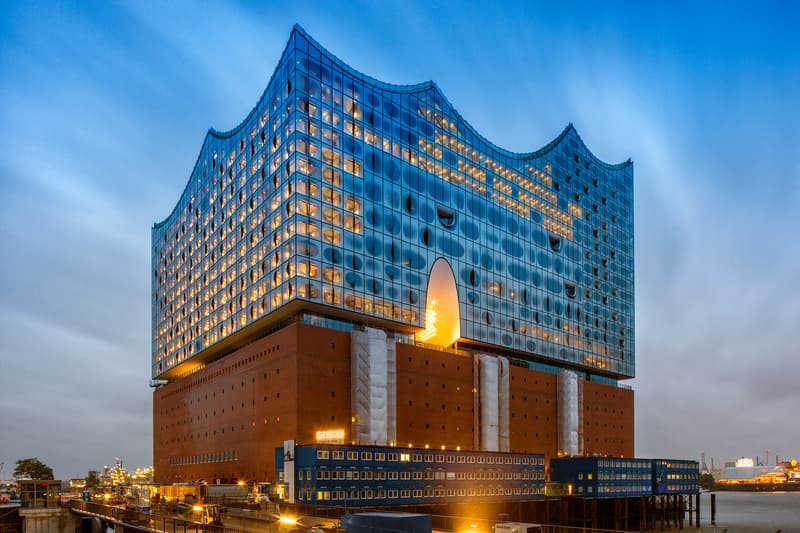 Swiss firm Herzog & de Meuron is know for their over-the-top designs — marvelous feats of modern engineering. So when the new Hamburg Concert Hall, Elbphilharmonie, opens next month in Germany, it will probably do so with many oohs and aahs. Even though the project was €700 million EUR (~$731 million USD) over budget and more than seven years behind schedule, it is the tallest building in Hamburg, a beautiful glass masterpiece sitting atop an old warehouse. "There were moments when we thought this building would destroy our whole career," architect Jacques Herzog told the Guardian. Thanks to modern technology, we get a first glimpse into the interior of the beast via drone.
Check out the gif below and make sure you get the full interactive, dual-speed drone video experience here. Let us know what you think.