10 Best Luggage Pieces to Buy Right Now
Covering a wide range of styles and price points for the holiday travel season.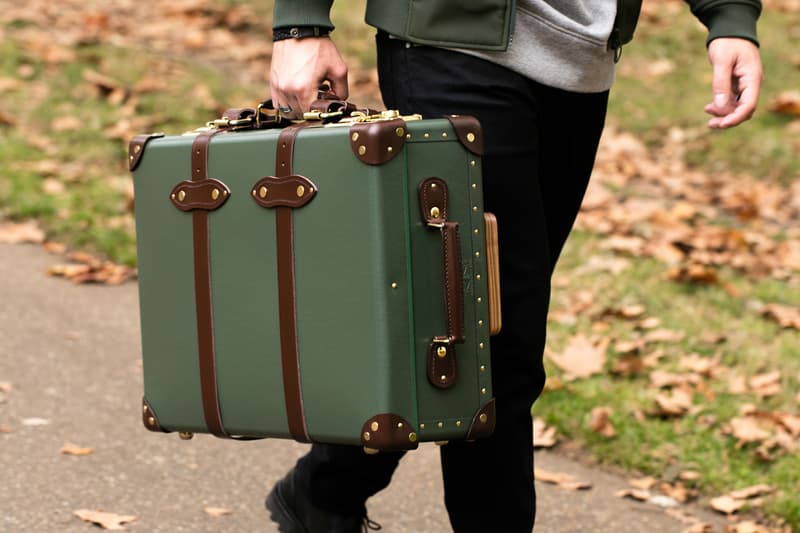 Long ago in the golden age of travel, jet-setting to far off locales was once considered a glamorous affair afforded only by those with endless streams of wealth. Back in the heyday of the '50s and '60s, distinguished gents of the time often donned crisp suit and tie combos while comfortably sprawled out in plush recliner chairs. However, in thinking of today's modern day travel experience, the notion of a luxurious getaway, for most, remains an illusive thought as time faultlessly squanders around flight availability searches and price probing, not to mention having to deal with long drawn-out airport lines, cramped cabin spaces and sub-par meals. With the passing of time and evolution of the industry itself, affordable flights have presented more folks an opportunity to journey abroad; whether it be on backpacking excursions, family reunion gatherings or sightseeing safaris.
With all that goes into making such arrangements, having your luggage situation in check is an oft-overlooked detail, though, when properly sorted out, can help alleviate surmounting stress levels. Both a practical and stylistic consideration, an ideal carryall would be one that handily carries around all belongings, convenient to cart around be it on planes, cabs, trains, subways, etc. and of course something sartorially on point. With the holiday season officially underway, we thought to construct a post highlighting some of the best luggages on the market, keeping form, function and cost particularly in mind. Ranging from hard cases, totes and trolleys, we have a diverse mix of luggage to highlight, hitting a wide spectrum of price points along the way.
Eastpak Tranverz M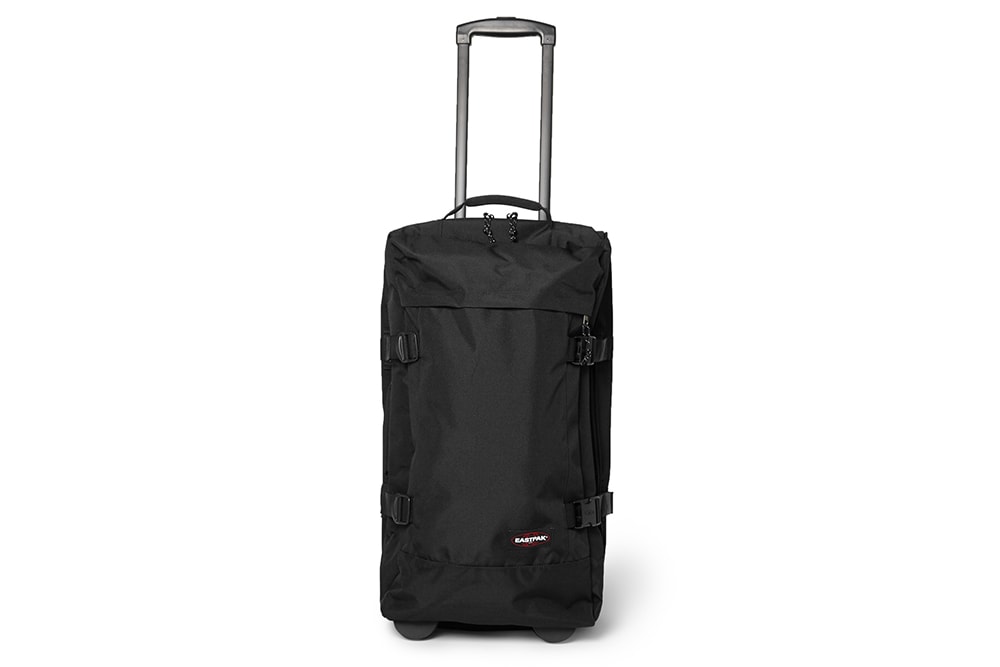 Initiated in 1952 as bag purveyors for the U.S. Army, Eastern Canvas Products later evolved into world renowned Eastpak. Constructed from a resilient nylon-canvas blend, the medium-sized suitcase is an ideal travel accessory for a myriad of getaway options. The Tranverz comes fitted with an extendable top handle, side handles, front zipped pocket, clip-fastening compression straps, smooth two-wheel system, two internal zipped compartments and garment straps.
Price: $172 USD
HEAD PORTER Hexham Series Tote Bag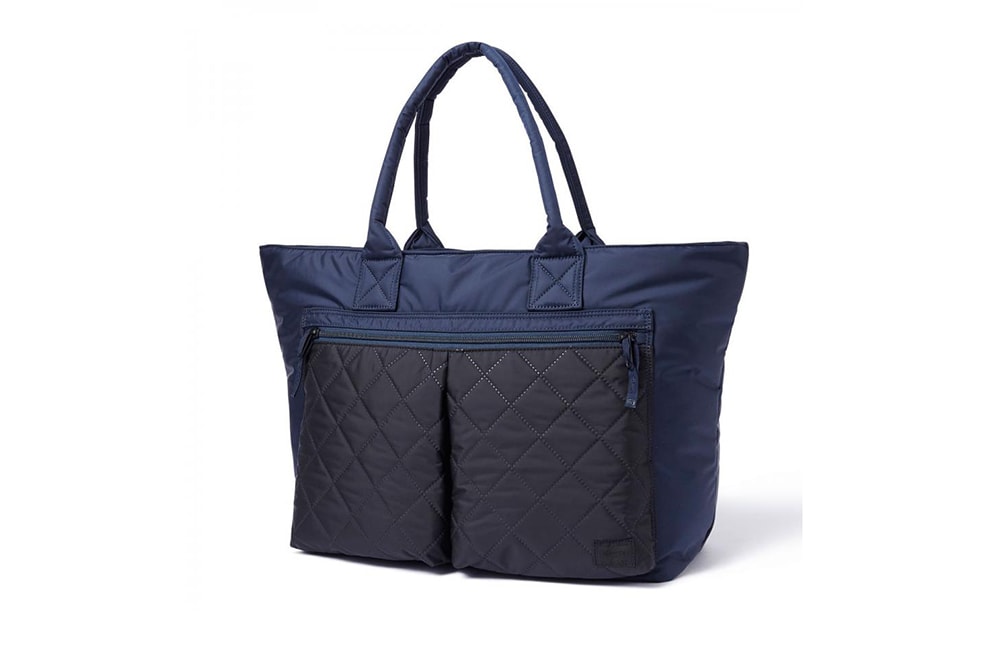 Released as part of its 2016 fall/winter collection, we see here the HEAD PORTER HEXHAM Tote bag. Under the watchful eye of acclaimed Japanese bag maker Yoshida Kaban, HEAD PORTER have steadily solidified its reputation as a baggage industry leader. The piece employs a "pin sonic" quilt technique ideal for alleviating water damage, fraying and other wear & tear issues. The A4-sized two-tone tote, comes equipped with spacious front zipper pockets, interior slot pocket, and a document pocket holder.
Price: $205 USD
Herschel Trade Luggage L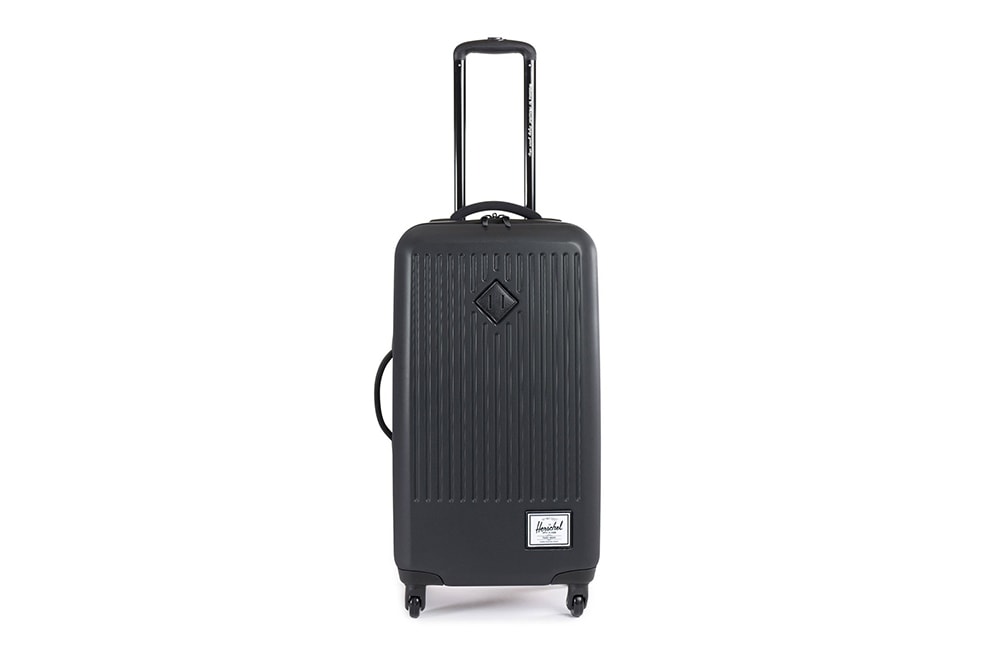 Long revered for its classic take on backpacks, bags and luggage, Vancouver-based Herschel Supply Company present another worthy travel item in the extra durable Herschel Trade Luggage L. This spacious 10.5" x 14.5" x 25" luggage item features a neoprene reinforced zippered mesh compartment, multi-direction wheels with 360 rotation, retractable top handle, two-way external zipper, decorative striped interior liner, signature striped fabric liner, and pebbled leather pulls, just to name a few.
Price: $329 USD
Burton x NEIGHBORHOOD Wheelie Double Deck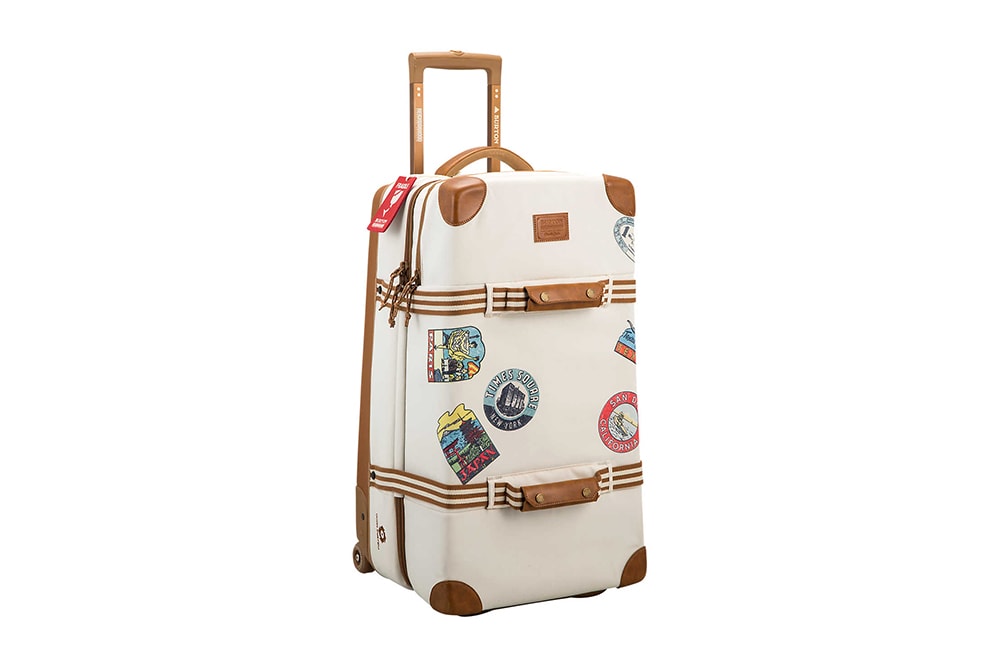 Joining forces to unveil a practical, yet highly fashionable travel accessory is outdoor apparel specialists Burton and Japanese streetwear imprint NEIGHBORHOOD. The collaborative Wheelie Double Deck features an innovative IXION™ wheel system, protective EVA/TPU back panels, comfort cush telescoping handle, external side compression straps, internal mesh divider with storage pockets, TSA-approved locks, external backpack attachment, and storage pocket accessible from inside and outside.
Price: $399 USD
UNDERCOVER UCR4B04-1 Bag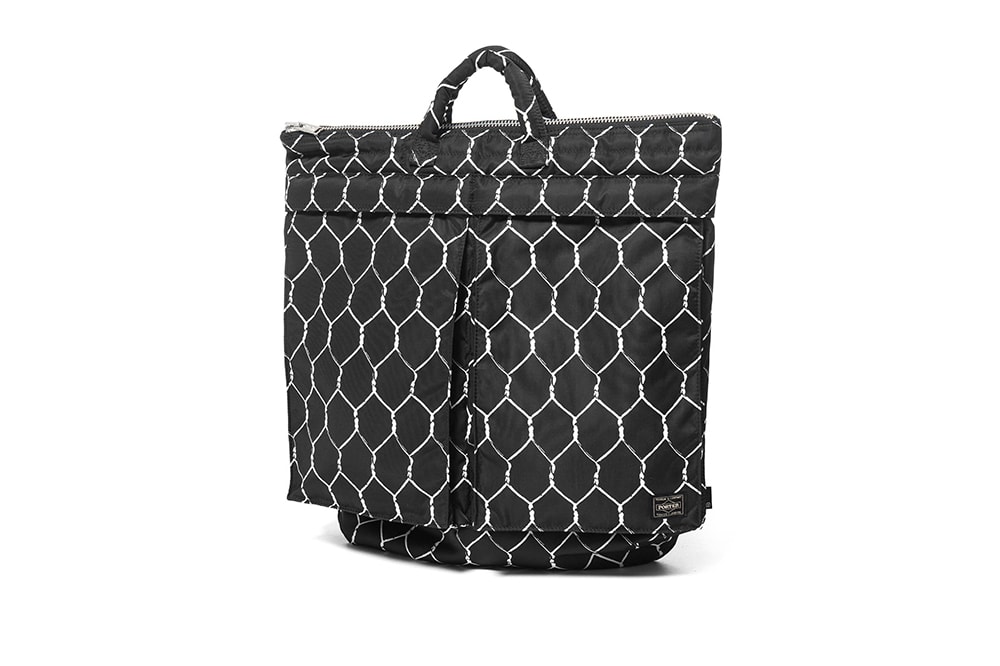 This stylish number sees two industry heavyweights in its own respective fields converge on a military-inspired bag. Brought to you by UNDERCOVER and Porter Yoshida Co., we see here this nylon-constructed carrier, which employs an industrial chain fence motif. Measuring in at 50cm x 46cm, the piece highlights two large external cargo pockets with a series of interior compartments for extra storage. Other features include a top zip closure, topside carry handles, and a lengthy shoulder strap.
Price: $551 USD
Tumi Tegra-Lite® Max Medium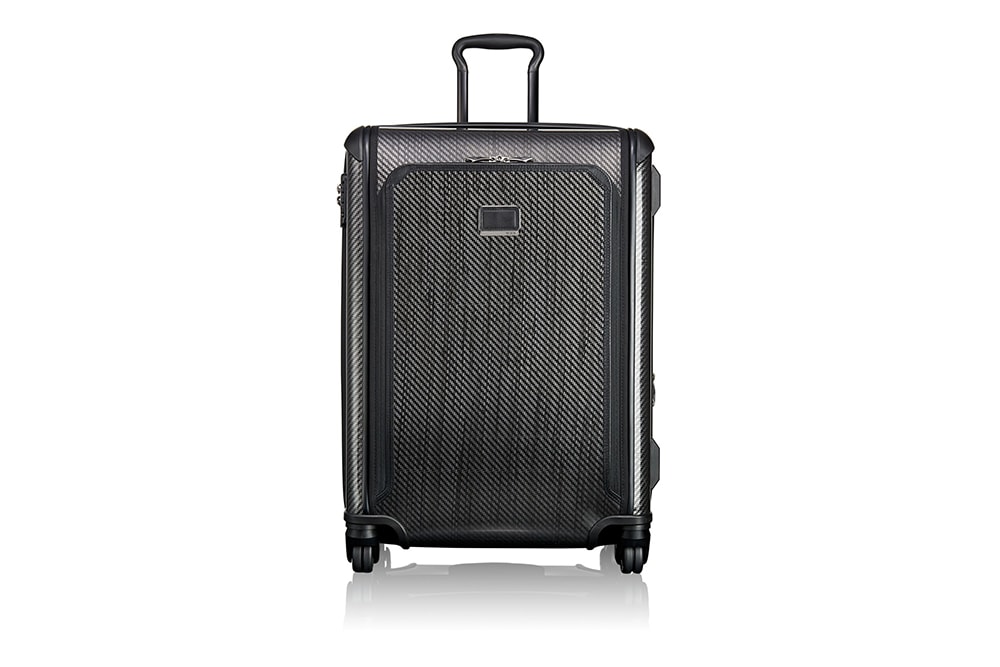 The Tegra-Lite Max has been regarded as one of the most durable and fully functional hard-side cases out there. Constructed from Tegris — a revolutionary polypropylene thermoplastic composite used in protective body armor and Nascar race cars — Tumi was granted the travel industry exclusive rights to use the resistant material. Sporting dimension of 26" X 19" X 13", the Tegra-Lite also features four double spinner wheels, removable garment sleeve with mesh pocket, hangar bracket and protective bumpers, amongst a host of others.
Price: $671.00 USD
Fabbrica Pelletterie Milano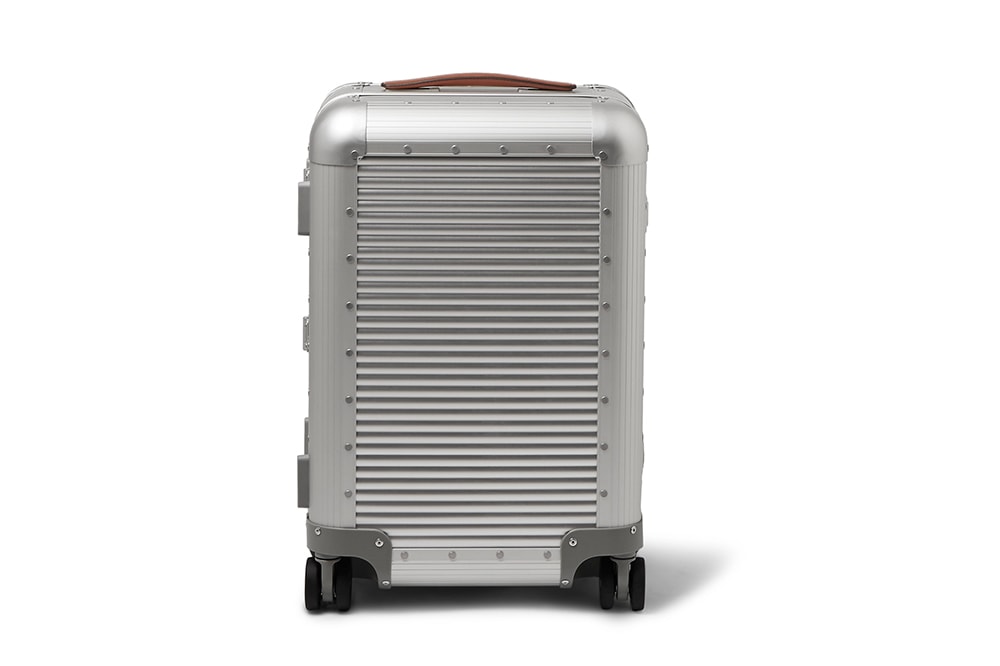 As dubbed by Marc Sadler, the suitcase's designer, the Fabbrica Pelletterie Milano is one of the strongest cases one can find anywhere on the market. Made in Italy, each cabin trolley is constructed from sturdy ridged aluminum with a keyless TSA combination lock — ideal for keeping possessions safe in transit. Standing at 52cm x 50cm x 33cm, the carrier also features an extendable topside handle, internal divider, removable zipped mesh pouch, fully lined interior shell and decorative leather trims.
Price: $993 USD
Rimowa Topas Multiwheel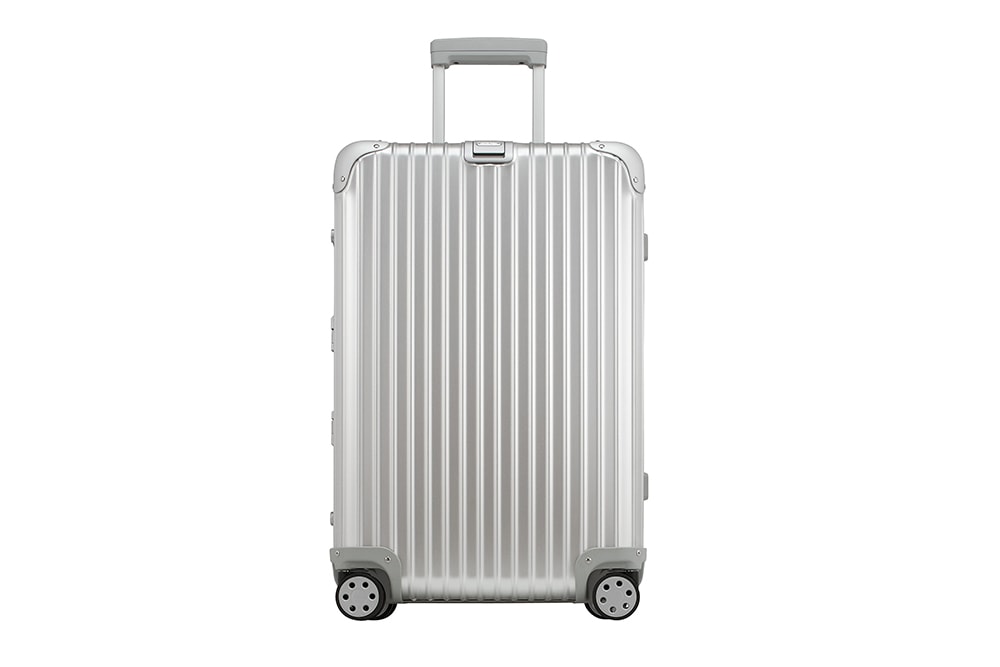 First introduced by Rimowa in the mid '50s, the Topas model has sustained countless developments to ensure its sturdiness and overall practicality evolve with that of modern day travel. The grooved exterior casing is fashioned from aluminum-magnesium alloy offering sound protection from humidity and extreme fluctuations in temperature. Standing at 26.8" x 17.5" x 10.2", the Topas features two Flex-Divider systems, two TSA combination locks, a stageless telescopic handle, and an innovative multiwheel system allowing the case to roll over any terrain.
Price: $1,020 USD
Montblanc Nightflight Trolley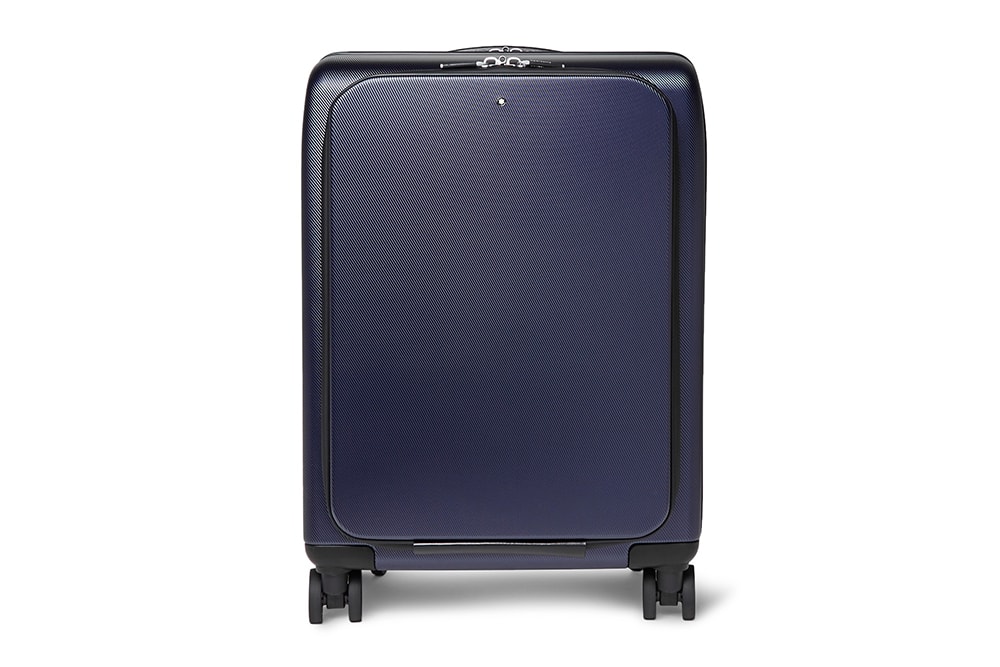 Adequately combining finesse with functionality, Montblanc's German-built Nightflight trolley is forged from a sturdy polycarbonate compound. Minimalist in its aesthetic, the wheeled carrier case though flaunts an extensive list of operative features that one would come to expect from the luxury label. The durable carryall comes furnished with an internal zipped pocket, padded Velcro laptop sleeve, mesh slip pocket, Telescopic carry handle, buckle fastening straps, and an accompanying dust bag.
Price: $1,029 USD
Globe-Trotter Spitfire 30 Trolley Case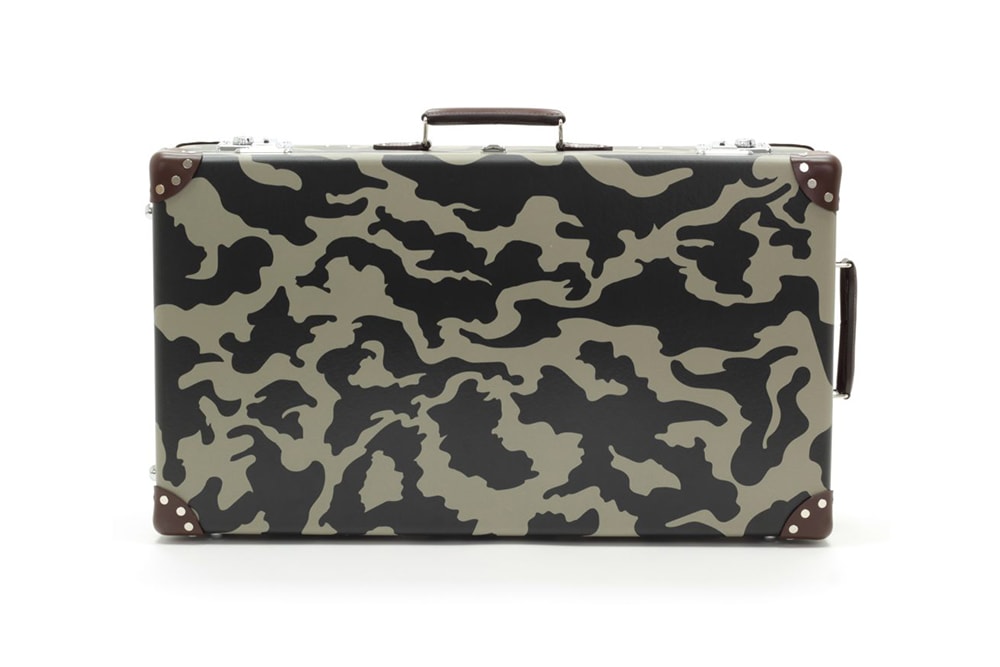 In commemoration of the iconic Royal Air Force Supermarine Spitfire, Globe-Trotter design this desert camo printed trolley case adorned with the signature markings as were found on the classic fighter planes. Part of a limited edition capsule collection, each piece is handcrafted in Hertfordshire from vulcanized fiberboard and chrome-plated hardware, with ornamental leather accents found on the case corners. Also on offer are two carry handles and a set of dual security locks located on the topside region.
Price: $1,574 USD