Five Things We Learned From Stella McCartney's London Menswear Launch
Behind the scenes at the star-studded Abbey Road event.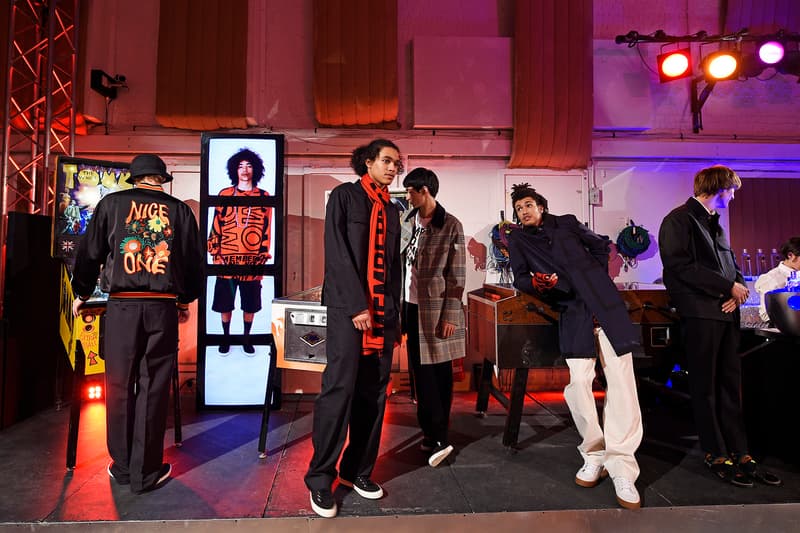 1 of 8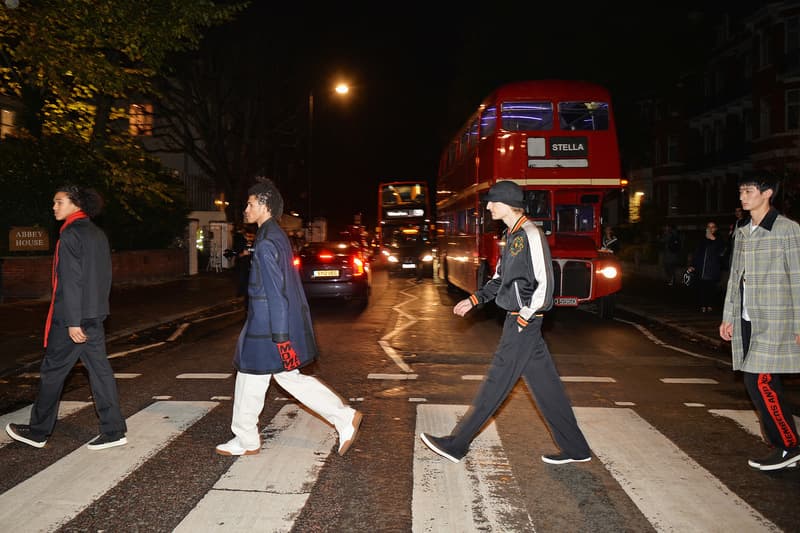 2 of 8
3 of 8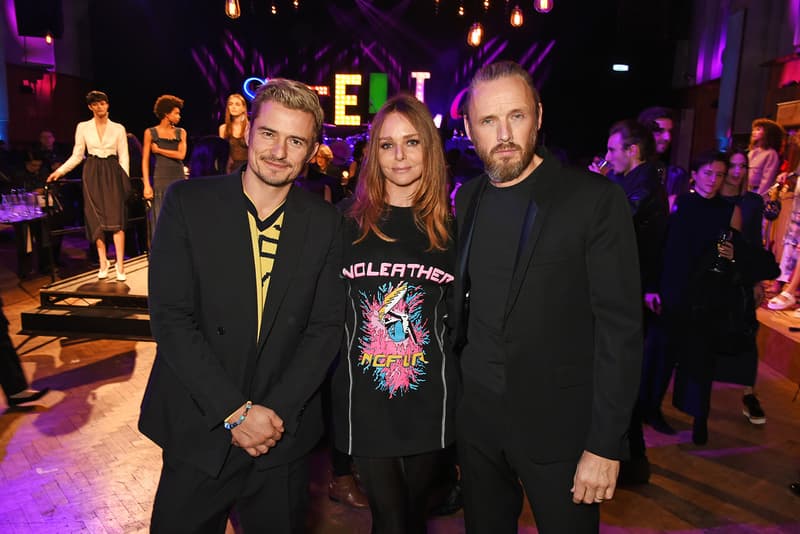 4 of 8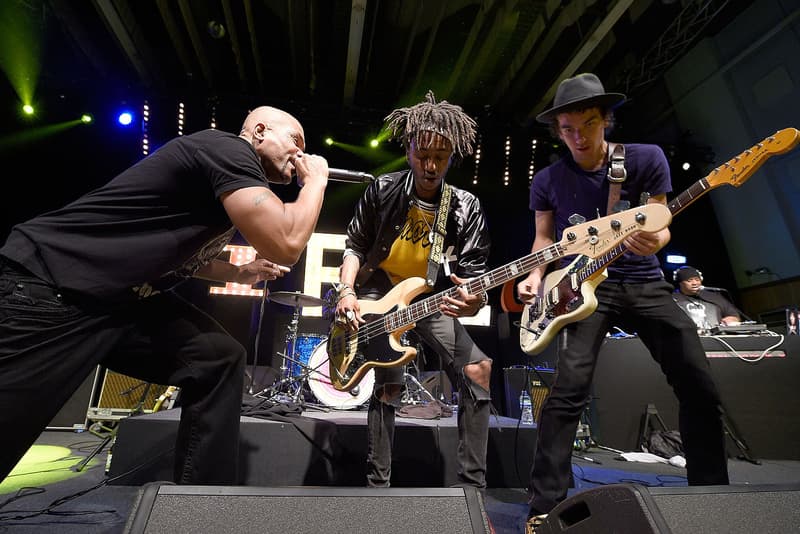 5 of 8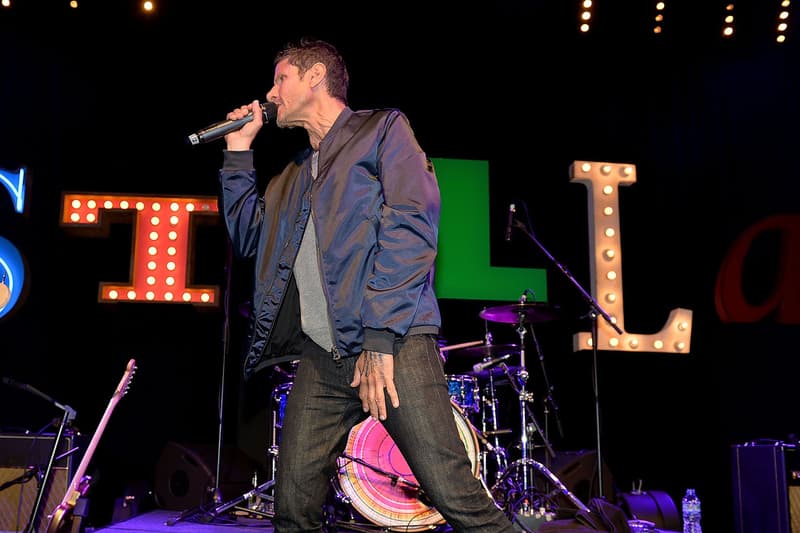 6 of 8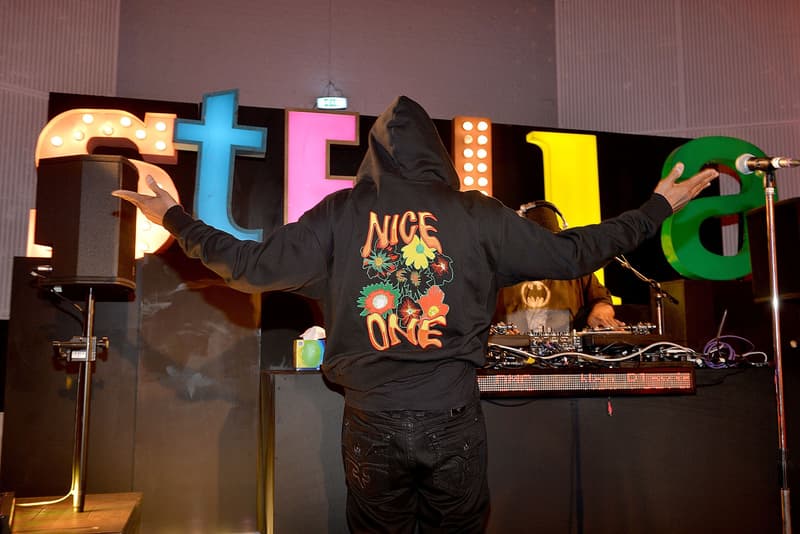 7 of 8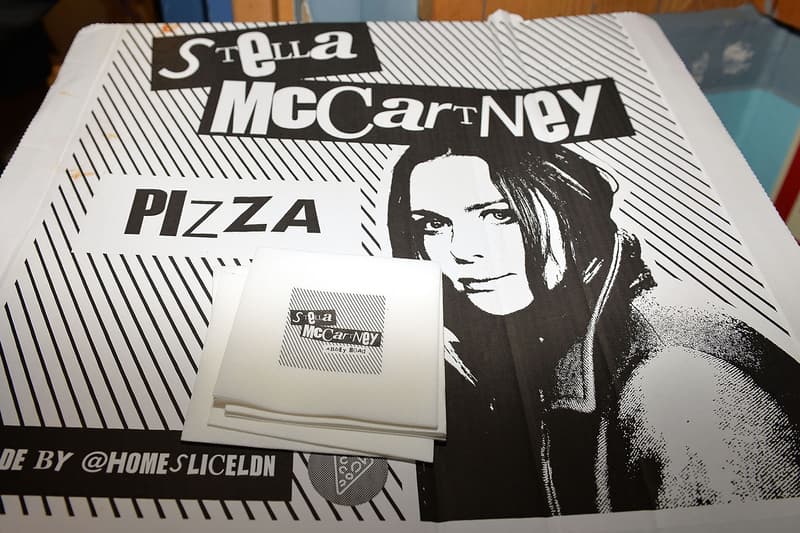 8 of 8
Last night saw stars from across the globe head to London's Abbey Road Studios for the launch of British design heavyweight Stella McCartney's first menswear line. An A-list gang of fashion and music heavyweights and models as well as support from Stella's friends and family helped turned the iconic London studio into a vivid, colorful tribute to a collection that bucks the trend with a launch event months before January's global fashion weeks. We paid a visit to Abbey Road to check out the men's collection – which is available for pre-order on McCartney's website today and in stores in January – and took away the following insights.
Stella Knows How to Look After Her Guests
With anticipation levels high – even by Abbey Road Studios standards – journalists, DJs and comms experts alike were lining up outside the gates swapping rumors of the artists set to perform ("Will Paul get on stage?") before getting checked off the tight guest list that also included the likes of Orlando Bloom, Yifeng Li, Ellie Goulding,  M.I.A and Cillian Murphy. And the party didn't disappoint, with Abbey Road's legendary studio spaces transformed with the new collections coming alive on dancing models as DJs and bands took turns on stage and waiters kept both tequila shots and pizza coming.
The Time "Felt Right" to Turn to Menswear
"It felt like womenswear was really in the perfect place and I wanted to offer that wardrobe to men," said McCartney when asked about her reason for dropping her debut men's line for 2017 spring/summer. "I had nerves and you don't go into this lightly but now is the perfect time and our arms are open to everyone of all sizes and all cultures. We're very much about feeling the love." Coming 15 years after launching her own fashion house, McCartney claimed the men's collection represents a visual mixture of everything she grew up with and the eclectic nature of this launch event reflected this well.
London's Heritage Is a Powerful Inspiration
From the double-decker buses bearing McCartney's name and the history of the venue through to the clothing itself, London played a major part in both the collection and the party. With "What does Abbey Road mean to you?" the most frequent question thrown McCartney's way, it was clearly no accident that this party happened in the same space as her father Paul McCartney made history in decades before. "I spoke to Dad about being in Studio Two," she said on the location's significance. "And Abbey Road's heritage is close to my heart – I obviously came here a lot when I was growing up."
Music And Fashion Are Ever More Intertwined
Stella's significant pulling power saw a room packed with talent and throughout the evening the likes of Professor Green, Beastie Boys' Mike D, Gorillaz, Beth Ditto and Neneh Cherry switched places on stage. But beyond the entertainment, musical themes were weaved throughout the event, with punk-inspired neon backdrops popping up alongside aesthetic nods to reggae, rave and Teddy boy cultures while models played pinball in lounge-room sets scattered with records.
And Her Collection Hit the Mark, Too
As for the clothes themselves? Stella McCartney's men's collection was never likely to disappoint, with the former Central Saint Martins graduate having trained under Savile Row tailor Edward Sexton after college. Applying her 15 years of fashion expertise – not to mention numerous adidas collaborations and Olympian outfitting – to menswear has resulted in an uncomplicated, on-point line of tailored pieces, streetwear-influenced graphic tees, loose knits and accessories that are sure to create solid foundations for future men's collections. And we can't wait for all that follows.