Ray Allen Announces His Retirement With a Letter to His Younger Self
Dear 13-year-old Ray…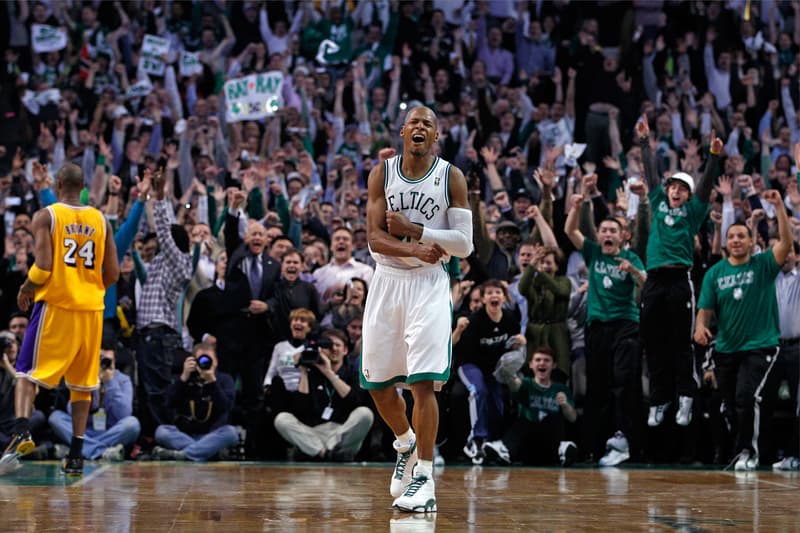 Ray Allen took to The Players' Tribune today to announce his retirement from the NBA with a letter to his younger self. A child of the military, Allen traveled all over the world, landing in South Carolina to play high school basketball. His athleticism and natural scoring abilities led him to the University of Connecticut where he would win the 1995 USA Basketball Male Athlete of the Year and the 1996 Big East Player of the Year in his final year at the school. During his 18 seasons in the NBA, Allen would play for the Milwaukee Bucks, Seattle SuperSonics, Boston Celtics and Miami Heat, the last two of which he would win a championship with, in 2008 and 2013 respectively. The 10-time All-Star and the 2003 NBA Sportsmanship Award recipient, will go down as one of basketball's greatest and purest shooters, with the accolades to prove it: Allen is the NBA's all-time leader in career three-point field goals made in both the regular and postseason.
However life for the humble athlete hasn't always been so sweet and fruitful. In a letter to his younger, 13-year-old self, Allen urges the young boy to not worry about making new friends in yet another new town, but rather focus on his love for basketball.
I'm going to be 100% honest with you. I wish I could tell you that it will get easier, and that you're going to blend in, and that it's going to be alright. But you're not going to fit in with the white kids, or the black kids … or the nerds … or even the jocks.

"You talk like a white boy," they'll say.

You'll be the enemy to a lot of people simply because you're not from around there.

This will be both the toughest and the best thing that will ever happen to you.

What I want you to do is this: Go to the basketball court. Stay at the basketball court. You can build your entire existence there.
Ray then attempts to warn his younger self about the hardwork that lies ahead, especially with Coach Calhoun at UNCONN.
And the voices telling you you're the man? Those are the voices to keep out. When you start getting some national attention in high school, you'll hear things like, "Ray's jumpshot is God-given."

Listen: God doesn't care whether you make your next jump shot.

God will give you a lot of things in life, but he's not going to give you your jump shot. Only hard work will do that.

Don't be so naive as to think you're ready for college ball.

Young fella, you're not ready.

In high school, you might think you understand what it takes to be a great basketball player, but you will truly have no idea. When you get to UConn, your coach will show you what hard work really is.

His name is Jim Calhoun. Don't get on this man's shit list.
After discussing what it takes to be a champion, Allen talks about the sacrifices he made and what basketball has given him in return.
But in order to achieve your dreams, you will become a different kind of person. You'll become a bit obsessive about your routine. This will come at a heavy cost to some of your friends and family.

Most nights, you won't go out. Your friends will ask why. You won't drink alcohol, ever. People will look at you funny. When you get to the NBA, you won't always play cards with the boys. Some people will assume you're not being a good teammate. You'll even have to put your family on the back-burner for your job.

Most of the time, you will be alone.

That won't make you the most popular person. Some people simply won't understand. Is the cost worth it?

Only you can answer that.
Read Ray Allen's entire letter here.