Manchester United Set to Lose $26M USD From adidas
… if they fail to qualify for next year's Champions League.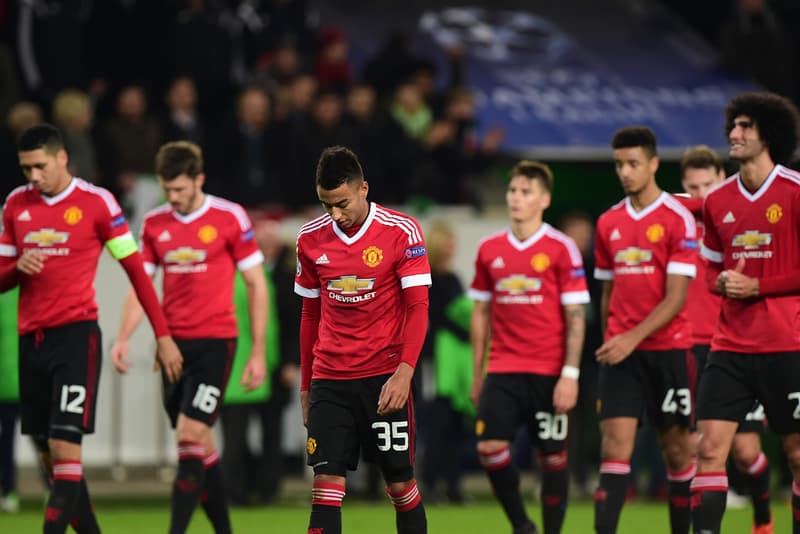 Currently sitting sixth in the Premier League, Manchester United is six points off the top four, and if they continue at this pace, they could lose more than $26 million USD in sponsorship income from adidas. The two are in the second season of a 10-year, £750 million USD (approximately $932 million USD) deal. After announcing a fall in first-quarter revenue, United stated the annual payment will reduce by 30% if they do not reach the Champions League for a second consecutive season, per a contract clause. According to BBC:
The sum is taken off each year of the contract, with the first payment covering the years for which the deal — which came into force in 2015 — has been active.

United's Chief Financial Officer Cliff Baty said a failure by United to get out of the Europa League group stage this season would cost the club "single digit millions."

United's failure to qualify for this season's Champions League has already had an impact on their 2016-17 finances.

First-quarter revenue — to September 30 — was down £3.4m (2.8%) to £120.2m, with matchday income down 32.3% to £16.8m. Profit was £6.2m.

The reduction in income is largely down to United playing three fewer home games than in the same period in 2015.

Debt has risen 18% to £337.7m, due to the fall in the pound against the dollar since the Brexit vote.
Let's see if Paul Pogba and Zlatan Ibrahimovic can earn those paychecks, so United can earn theirs.