NFL Announces 26 Semifinalists for Hall of Fame's 2017 Class
With LaDainian Tomlinson as the headliner.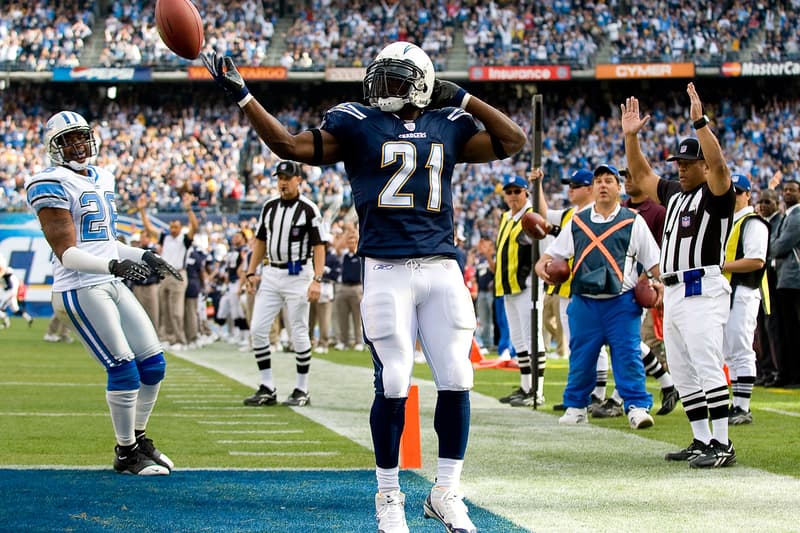 Today, the Pro Football Hall of Fame announced its 26 semifinalists for 2017's class, narrowing the list down from 94 modern-era nominees. Among the first-year players are 2006 MVP LaDainian Tomlinson, Super Bowl XL MVP Hines Ward, 2006 DPOY Jason Taylor and 9-time Pro Bowler Brian Dawkins. LT is the likely headliner of the bunch as his career accolades includes five Pro Bowl selections, fifth all-time in career rushing yards (13,684), seventh in all-purpose yards (18,456), third in touchdowns (162), and an array of records.
Tomlinson is joined by 2016 finalists Kurt Warner, Terrell Owens, John Lynch, Don Coryell and Terrell Davis, who has made the semifinalist list 11 times, the most of any nominee this year.
The field of 26 will be trimmed to 15 finalists in early January, with the induction class to be announced in Houston on February 4, 2017, a day before Super Bowl LI.
Check out the full list below.
Morten Andersen
Steve Atwater
Tony Boselli
Isaac Bruce
Don Coryell
Roger Craig
Terrell Davis
Brian Dawkins
Alan Faneca
Chris Hinton
Torry Holt
Joe Jacoby
Edgerrin James
Jimmy Johnson
Mike Kenn
Ty Law
John Lynch
Clay Matthews
Kevin Mawae
Karl Mecklenburg
Terrell Owens
Jason Taylor
LaDainian Tomlinson
Hines Ward
Kurt Warner
Darren Woodson