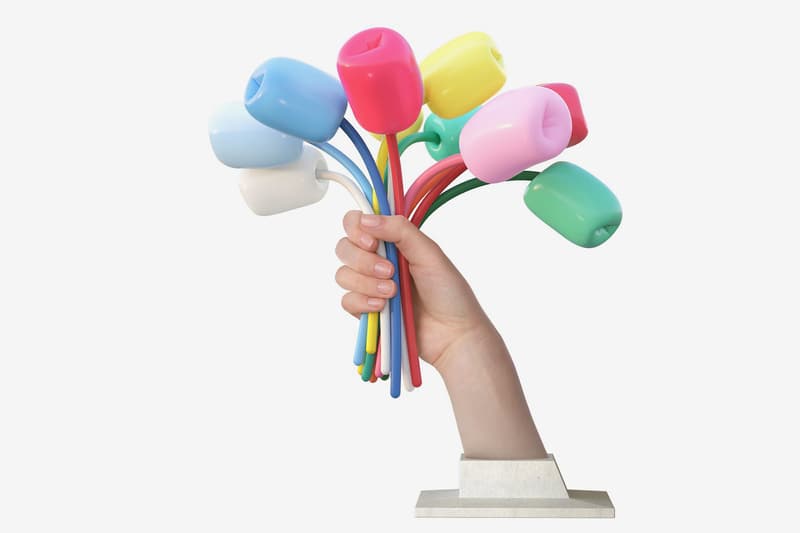 Jeff Koons Pays Tribute to Paris Attack Victims With Vivid New Sculpture
'Bouquet of Tulips' to brighten up the city's Museum of Modern Art.
---
A year on from the horrific terrorist attacks in Paris, U.S. artist Jeff Koons has revealed that he's working on a tribute to the people of Paris in the form of a 10-meter-tall bouquet of tulips in typically vibrant hues. Designed to symbolize remembrance, optimism and unity, the privately funded €3m EUR ($3.2m USD) statue will take up residence on the plaza outside the Museum of Modern Art and the Palais de Tokyo in 2017. According to a statement, Jeff Koons wanted to celebrate the "remarkable France-America alliance that has endured and flourished for over 200 years," with his sculpture that was inspired by the floral paintings of Monet and Picasso. Elsewhere the artist's characterful creations are currently on display in London's Almine Rech gallery.