2016 Guide to the Best Cameras Around for Every Kind of Situation
From full frame DSLRs to compact cameras, find your desired shooter here.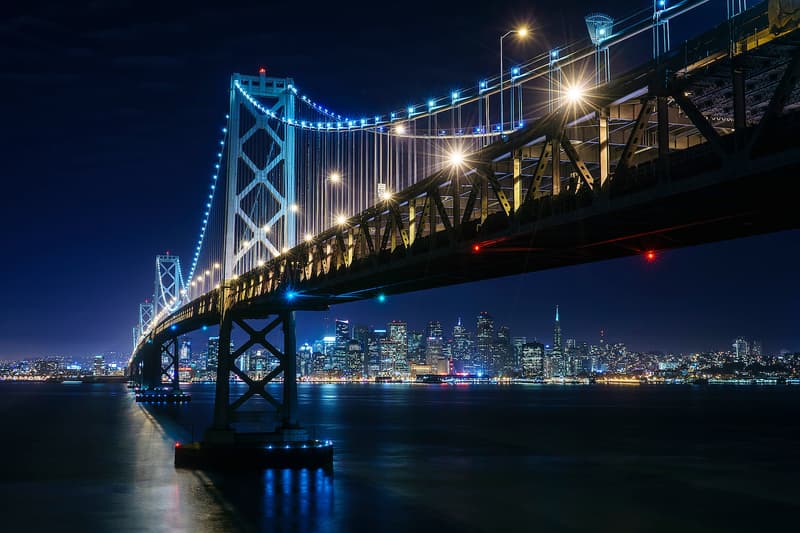 1 of 5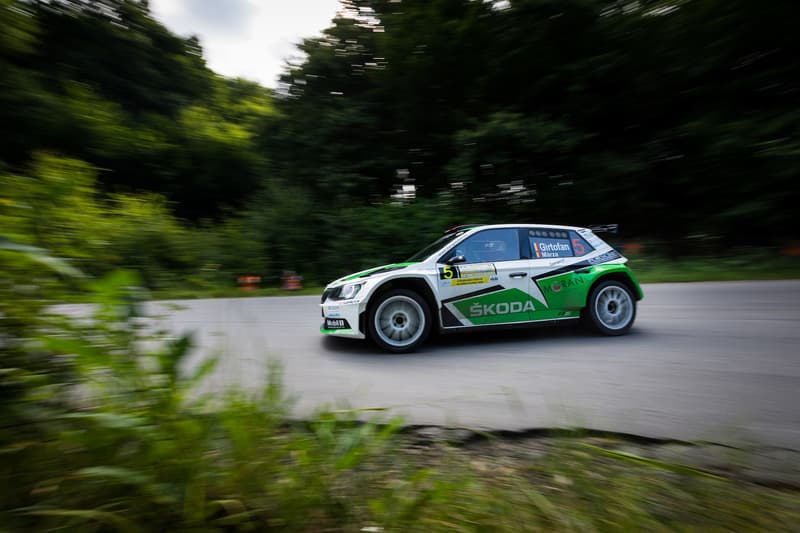 2 of 5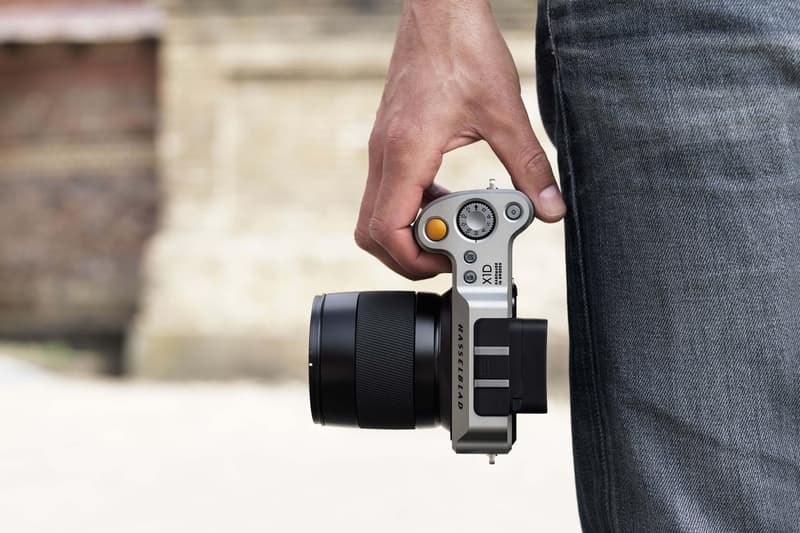 3 of 5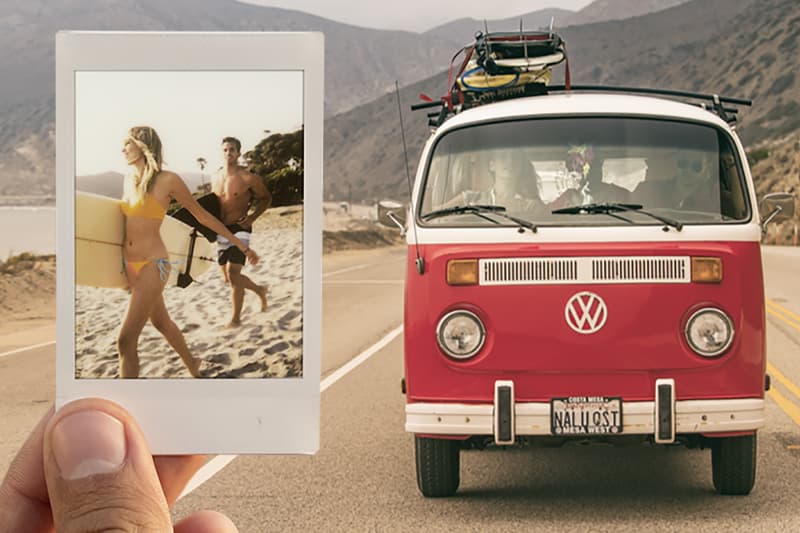 4 of 5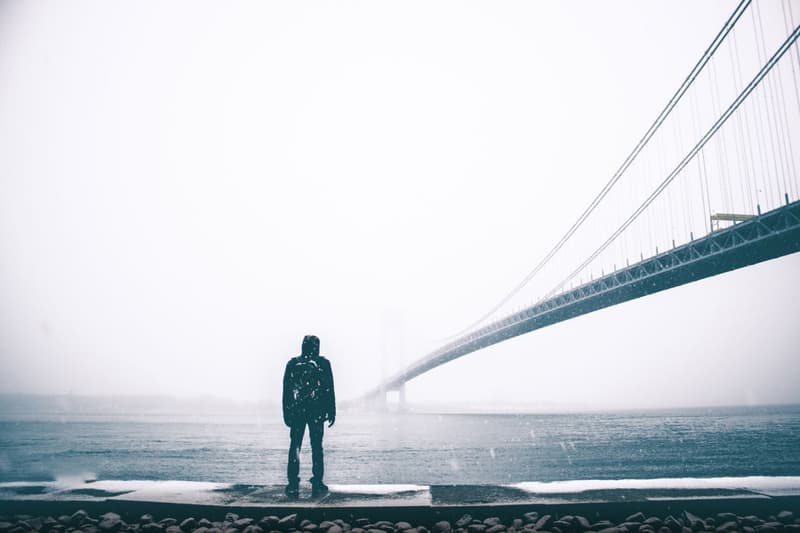 5 of 5
It's that time of the year again when residents stateside are meticulously prepping their Thanksgiving eats, Black Friday hunts and Cyber Monday buys. Black Friday will undoubtedly offer a slew of eye-catching deals, but nothing beats sitting in the comfort of your own home and nabbing all of the digital devices on your holiday wish list this November 28. The virtual bargain-hunting frenzy will especially see a bevy of photographers perusing major electronics retailers to acquire their long-awaited camera(s) for a steal price. To help you filter through the expansive list of camera options out there, here's a straightforward guide to some of the best shooters for every kind of situation.
From suspending animation with a professional grade DSLR to finding a high-performance device that won't be a travel burden, take a look at a handful of our suggestions below.
Best for Low Light: Nikon D5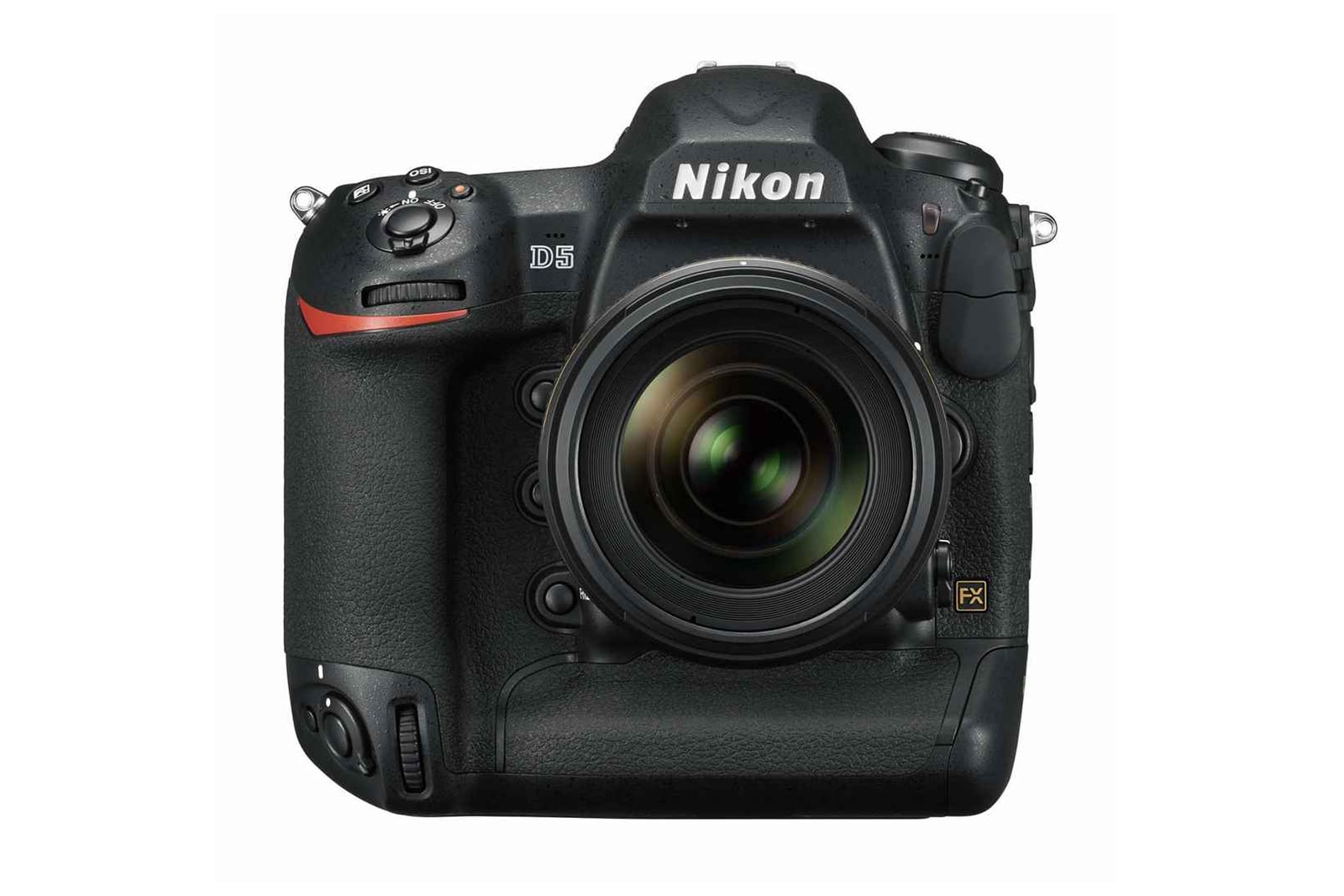 The Nikon D5 will undoubtedly burn your wallet with its $6,500 USD price tag (body only), but it may be the best low light shooter to date. The camera boasts a maximum ISO of up to 3,280,000, is fitted with a 20.8 MP sensor and can snap photos with a whopping speed of up to 14 frames per second. If you're into capturing incredibly sharp images in the dark then this is the device for you. A must-have for any urban explorer and night sky aficionado.
Best for Capturing Something Quick: Canon EOS 7D Mark II DSLR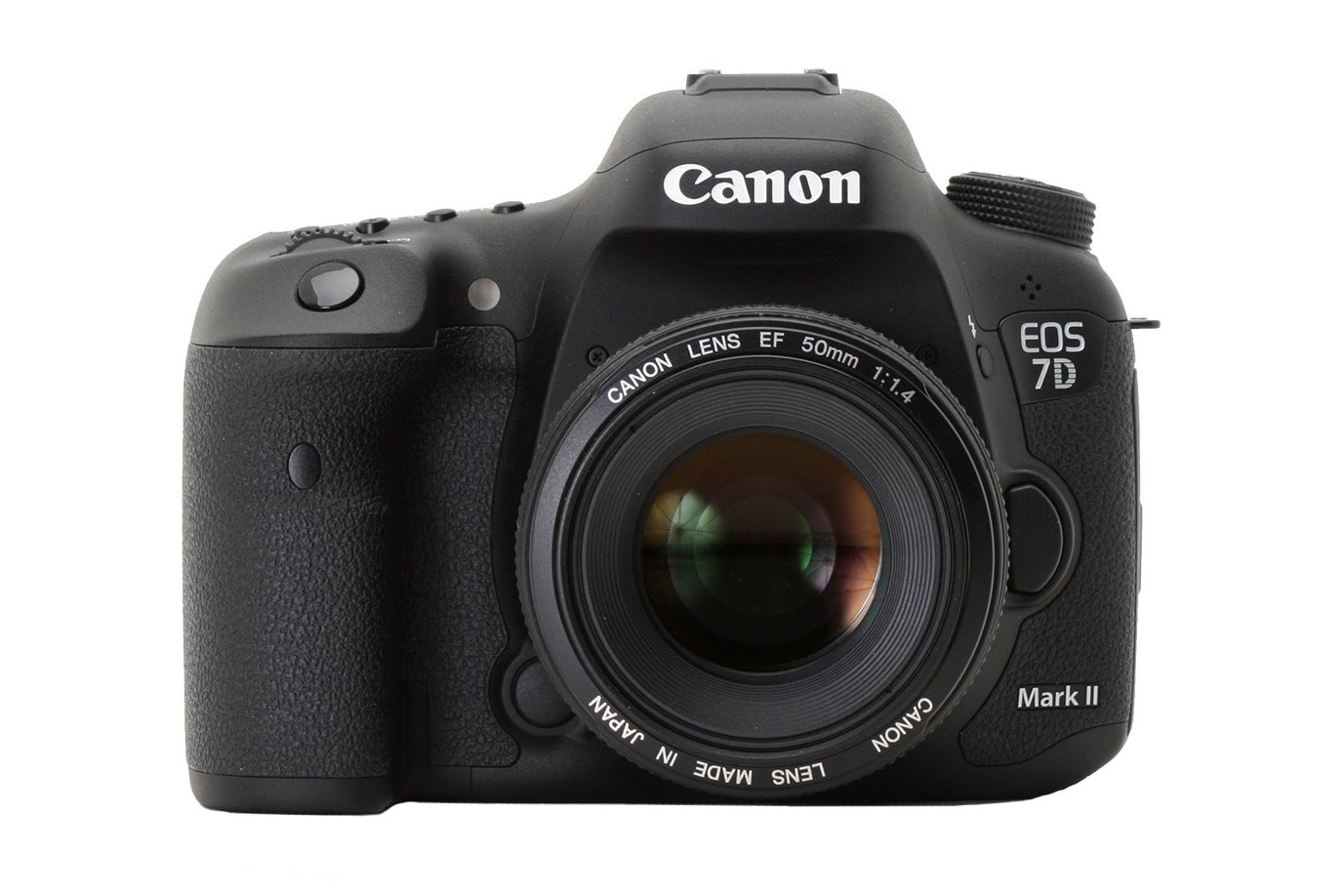 It may not be as fast as the Nikon D7200 or luxurious as the D5, but the Canon 7D Mark II ($1,349.00 USD) is another speedy camera that will let you freeze action while rendering clear images. The device has a continuous shooting rate of 10 frames per second as well as a 65-point all cross type phase-detection AF system. It is also equipped with dual image processors and a CMOS sensor that allows for up to 51,200 ISO. So if you happen to spot a pair of rare BAPE x adidas Originals NMDs, then use this device to capture it before it disappears into the streetwear ether.
Best for Suspended Animation: Nikon D7200

Shutterbugs who have a need for speed should cop Nikon's D7200 device which was unveiled last year. The camera is capable of shooting at 1/8,000 of a second and can capture anything with incredibly fast movement such as sports, wildlife and hypercars burning up the track without any motion blur in the photo. Retailing at approximately $1000 USD, this DSLR also boasts built-in Wi-Fi and Near Field Communication, a 24.2 MP DX-format CMOS sensor as well as 1080p Full HD video recording.
Best for your Next Trip to Tokyo: Fujifilm X100T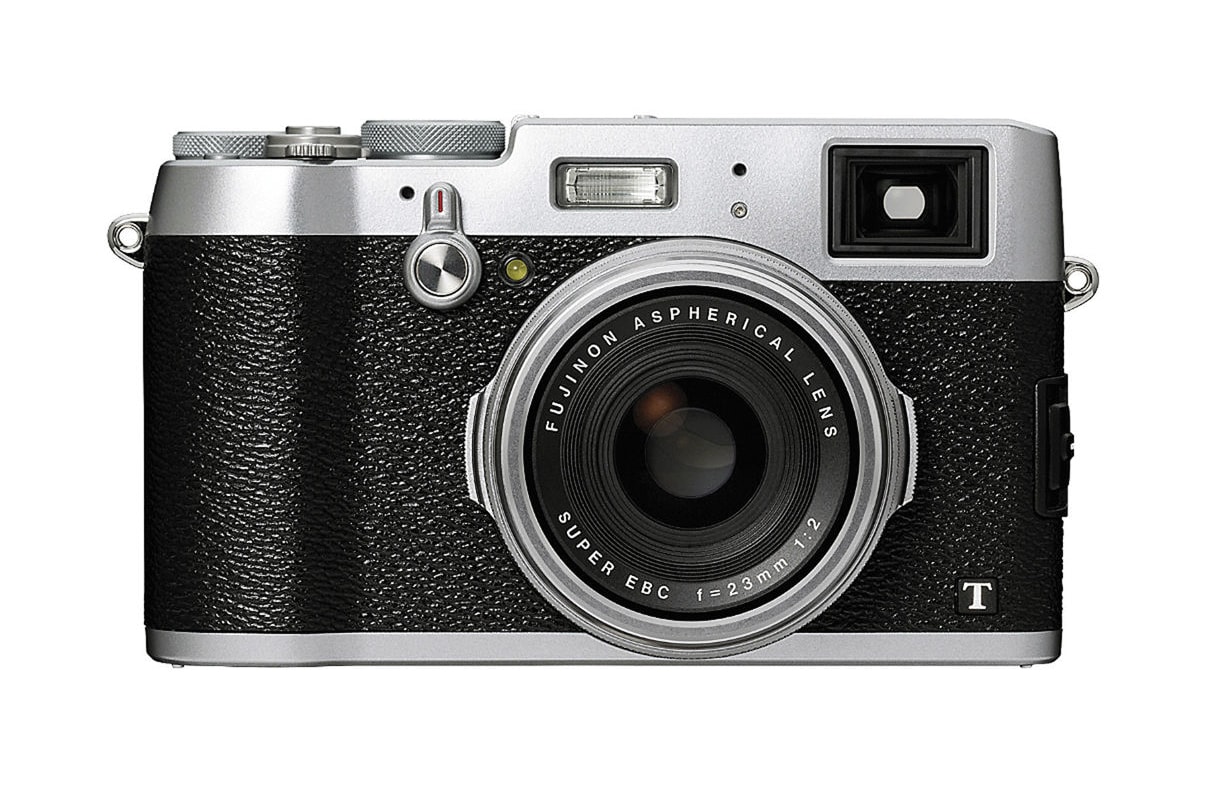 If you want a camera that you can take anywhere and is remarkable in capturing portraits of people under difficult conditions, then the Fujifilm X100T should be in your radar, especially if you're an avid traveller. The device is small, lightweight and boasts a slew of features such as its 16-megapixel CMOS sensor with X-Trans color filter array. Not to mention, the X100T also has a fully electronic shutter mode which is convenient for silent shooting—expanding the maximum shutter speed to a whopping 1/32000 sec. If you're strictly into shooting landscapes and sports than this isn't the device for you (since there's no zoom), but if you want incredible photos of people or quick streetsnaps in any sort of light than you've just found your perfect travel camera. The X100T is currently priced at $1,099 USD.
Best for Joining the Mirrorless Wave: Sony Alpha A7R II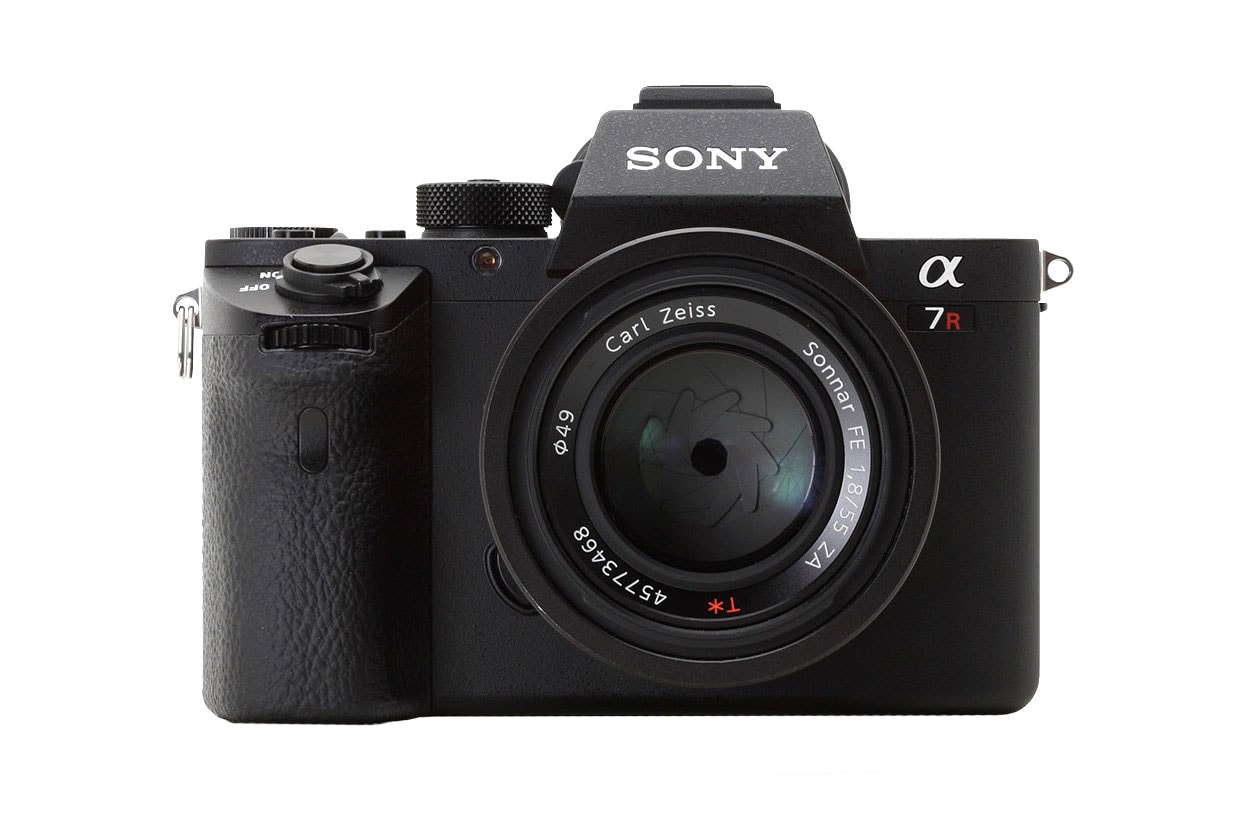 Mirrorless cameras have garnered the attention of all kinds of photographers in the past few years. These devices which lack an optical viewfinder and of course, a mirror, are outshining even the most high-end DSLRs for a number of reasons. They're compact, lightweight, have better ergonomics and offer the option of mounting modern and older SLR as well as rangefinder lenses by using an adaptor. Sony is undeniably one of the hottest companies in the mirrorless game, especially with its Alpha 7 series of cameras that boast a full-frame sensor. The company's A7R II device will give you a pixel count of 42.2 million — rendering massive images with incredible detail and little to no noise. Wheat-paste posters, anyone? Not to mention, the camera has a built-in stabilization system as well as 4K video recording for motion picture buffs. If you've never owned a mirrorless camera, the only way to stunt in this genre is to grip an A7R II.
Best for Braving All Kinds of Elements: Olympus Tough TG-4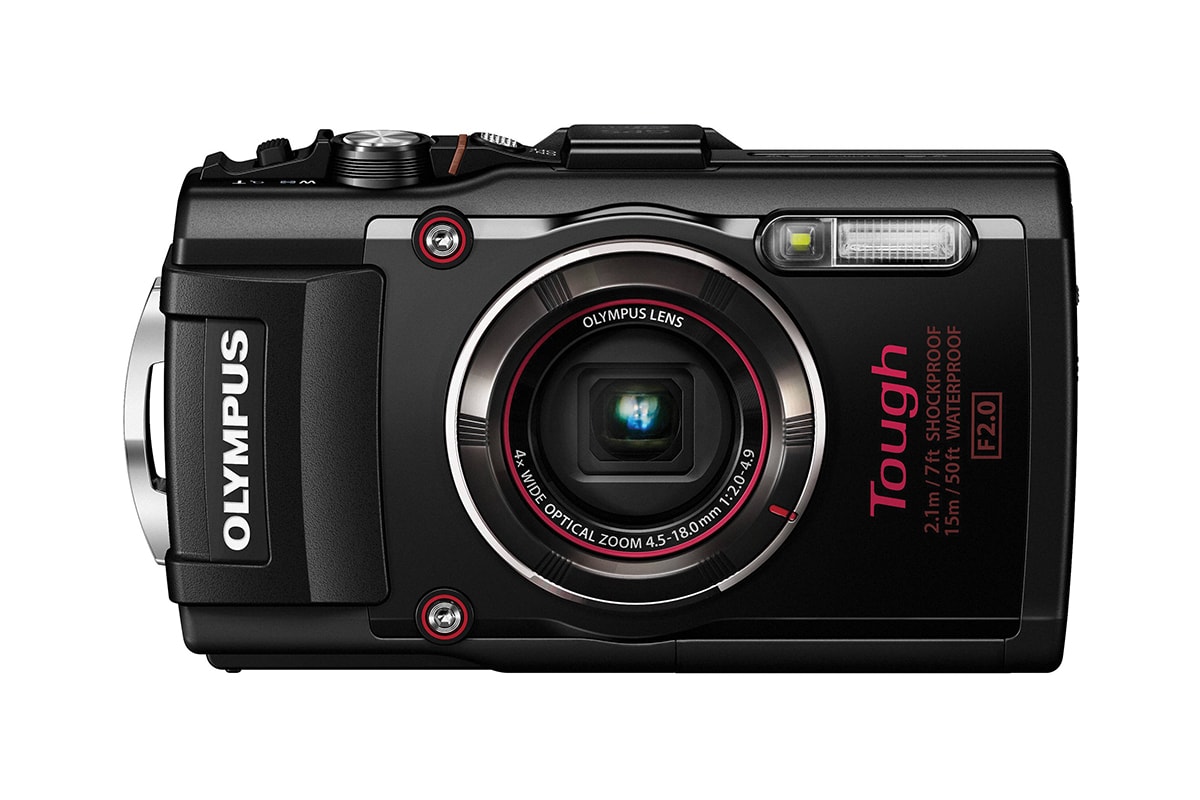 If you're hiking, cycling or shredding the gnar then the Olympus Tough TG-4 is for you. This $330 USD device can withstand water depths of up to 50 feet and can retain damage when dropped from up to seven feet high. What's more, it touts a reasonable 16-megapixel sensor that will enable you to capture sharper photos than any other device in its active lifestyle category.
Best for Max Backpack Space: Sony RX100 Mark IV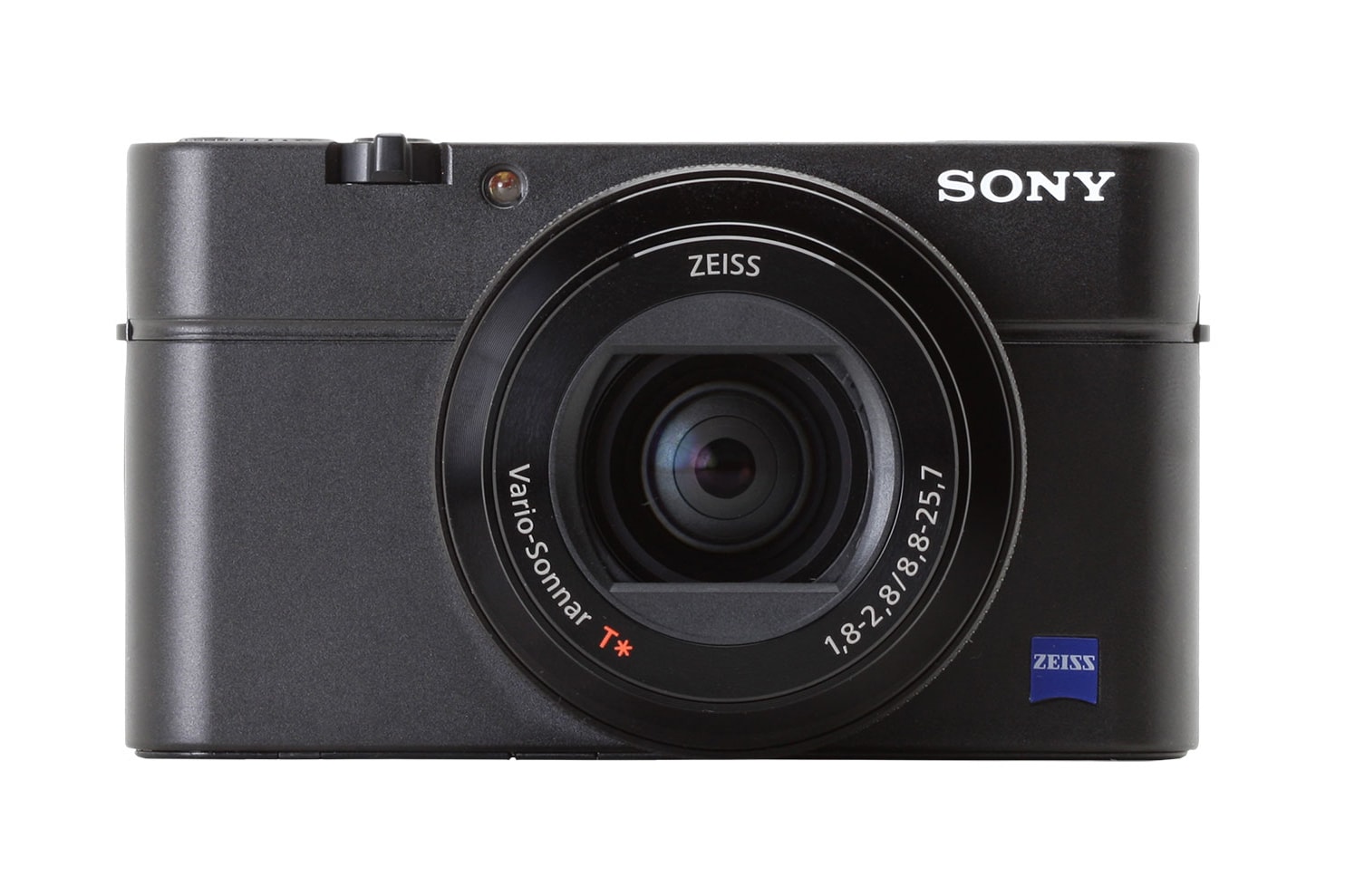 If you want an even smaller camera than the aforesaid Fujifilm X100T for traveling then Sony's RX100 Mark IV may be right up your alley. This device features a miniscule one-inch sensor with 20 megapixels as well as a fixed 8.8-25.6mm f/1.8-2.8 lens. Not to mention, this little beast is noted for its fast autofocus and is remarkable in capturing highly-saturated photos of objects and landscapes. The Fuji may give you better images in low light, but this Sony will provide you with zoom and beautiful photos in stark, bright lighting. What's more, users can shoot up to 40x super slow motion. All in all, it's a petite, speedy cam that may just also nab our "Best for Suspended Animation" category above.
Best for Instant Prints: Leica Sofort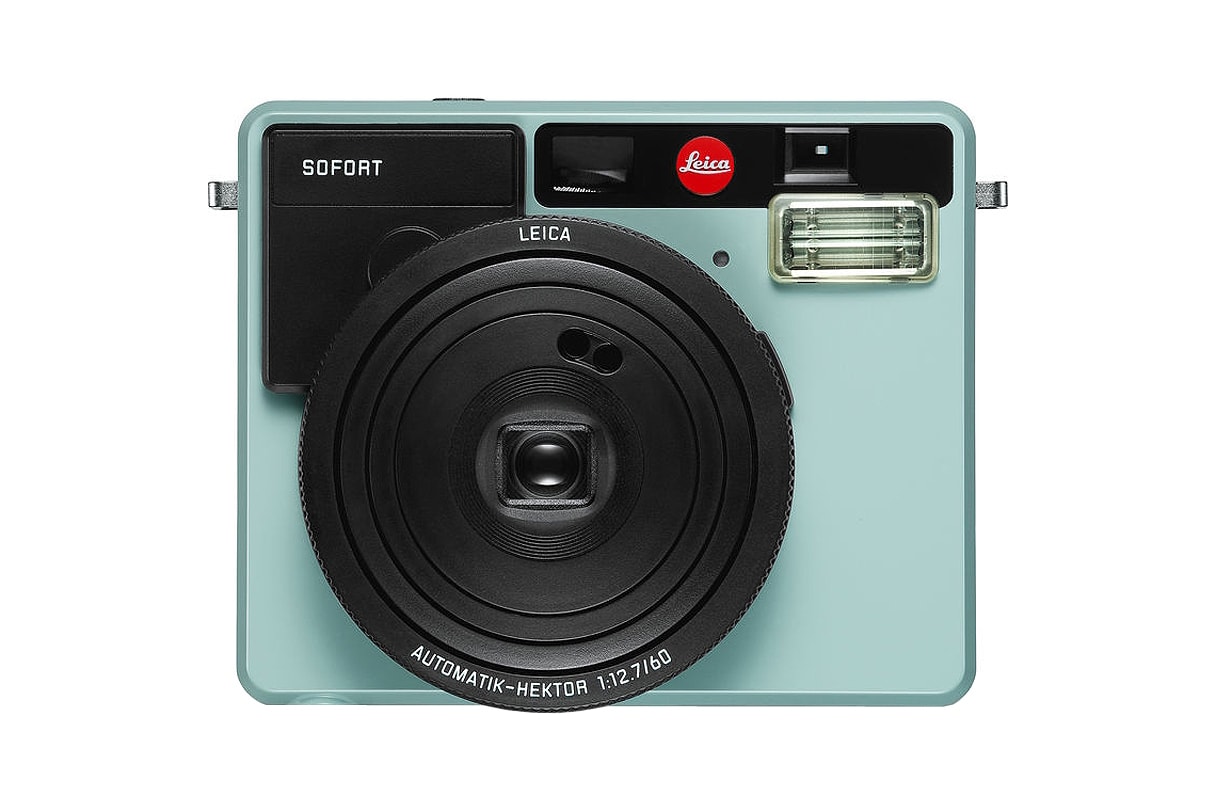 The first instant camera was developed by Polaroid founder Edwin Land in 1947. Since then, a plethora of companies have created their own renditions and now there are a handful of the aforesaid devices that boast a myriad of digital features. This past September, Leica announced its first ever instant camera dubbed the Sofort. Although it may be the Germany-based brand's first device in the genre, it is undoubtedly one of the leading instant cameras in the market today. The Sofort comes with a Leica "AUTOMATIK-HEKTOR" 60mm lens and can apparently be used with both Leica and Fuji's Instax film packs—touting monochrome and color variations. The color film touts the signature aesthetics of Leica's legacy cameras while the monochrome option will imbue a timeless ambience. The Sofort is currently retailing for approximately $300 USD. The film will cost you about $12-14 USD a pack.
Best Showoff Camera: Hasselblad X1D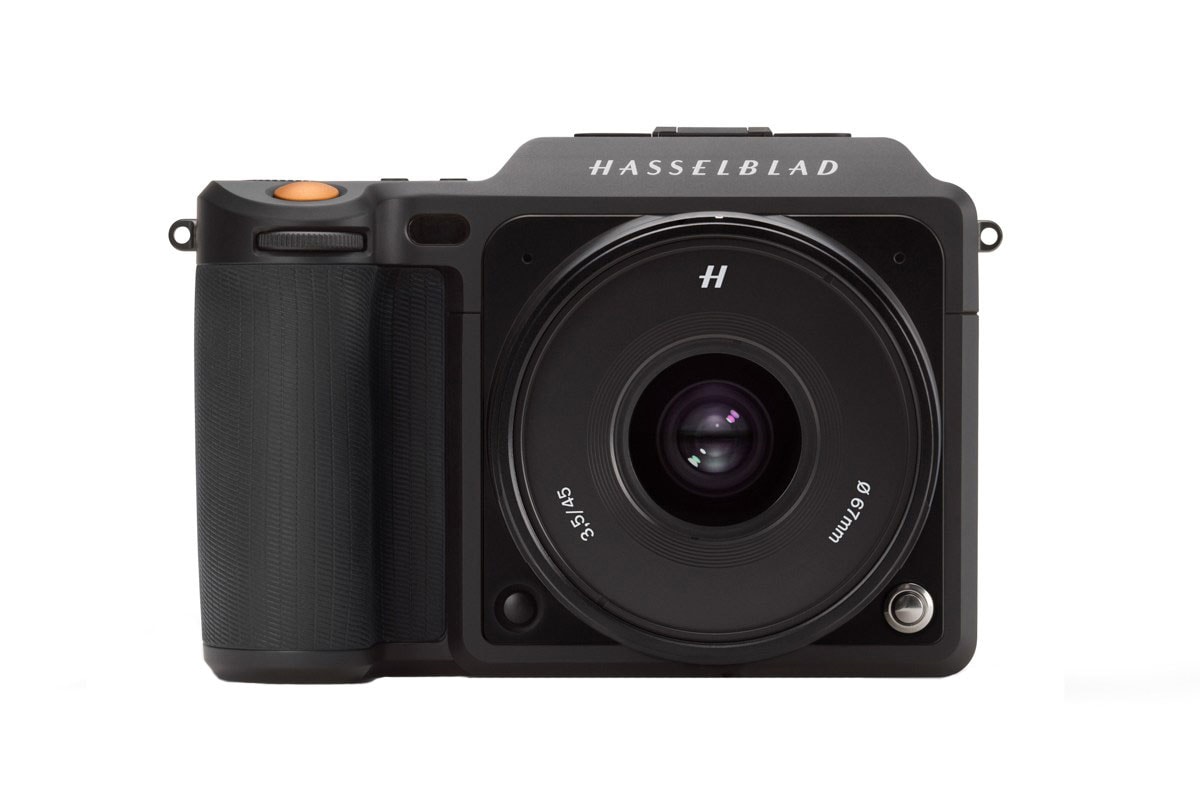 Hasselblad already has an exorbitant price range to begin with, so it shouldn't be that hard to flex with any of it's medium format cameras. However, the renowned Swedish manufacturer's latest X1D is a stunner for the times, especially with the rising popularity of mirrorless shooters. Unveiled this past June, the gorgeous device is touted as the world's first camera built with a 50MP CMOS sensor (33 x 44)—Canon is the only other company that builds systems with 50MP and over. That gargantuan amount of resolution is unheard of in a camera this size. Not to mention, it has a shutter speed of 1,2000 which will allow you to shoot at larger apertures—a perfect ingredient for exceptional portrait photos. The only downside, perhaps, is the wonky interface. The Hasselblad X1D is currently retailing $12,995.00 USD.
Best All-Around: Canon EOS 5D Mark IV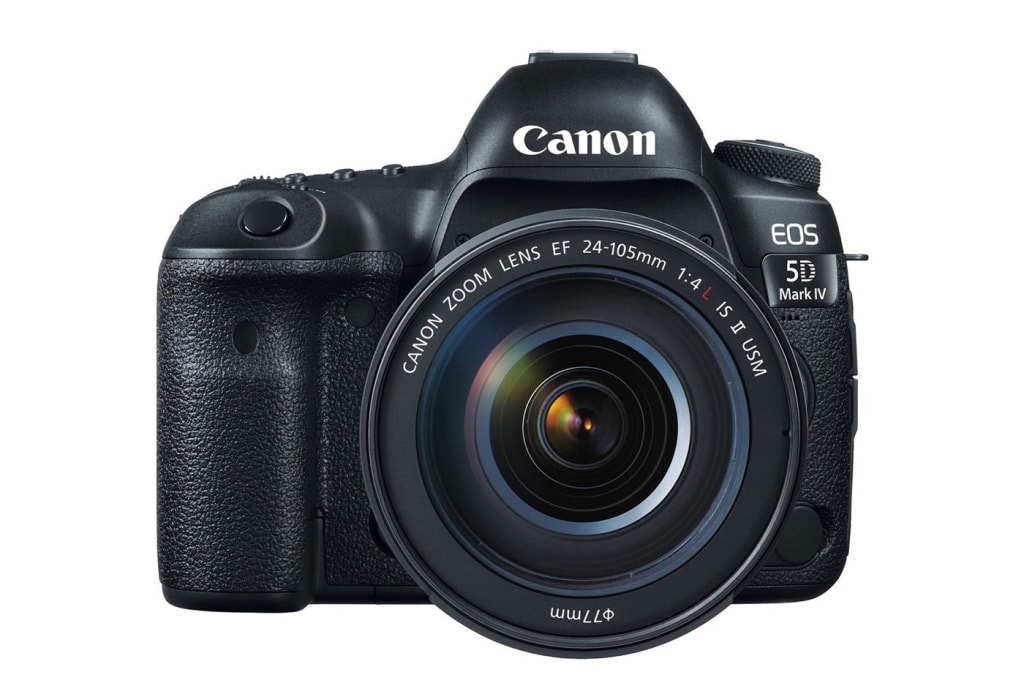 The Canon EOS 5D Mark III has been a mainstay in the world of photography since it was conjured in March 2012. Four years later, the acclaimed Japanese corporation finally revealed its successor. The Mark IV is a revamped version of its predecessors, offering an impressive 61-point AF system alongside full HD video capture for the first time on a DSLR. It also boasts 30.4MP and a maximum continuous shooting speed of seven frames per second. All in all, you can never go wrong with an EOS 5D system, but you'll need to burn approximately $3400 USD for this bad boy.
Join Our Discussions on Discord
The HYPEBEAST Discord Server is a community where conversations on cultural topics can be taken further.