The Cleveland Cavaliers Is the Highest-Paid Team in the World
… but the NFL spends more money on its players.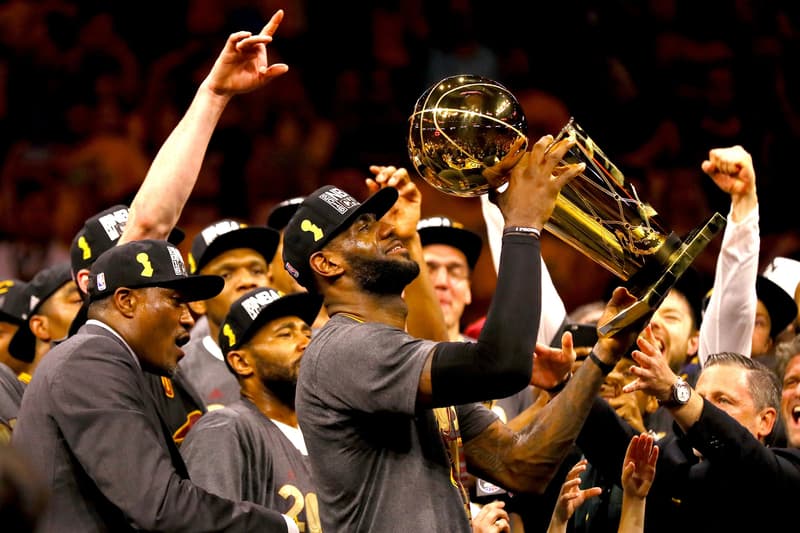 Sporting Intelligence released its annual survey of professional athletes and their salaries in the top sports leagues around the world this past weekend. The study explores the average first-team pay for 333 teams across seven different sports in 17 different leagues and 13 countries. In the end, it has reinterpreted over $18 billion USD in salaries.
The agency discovered the Cleveland Cavaliers are the highest-paid sports team in the world, with players making an average of $8.7 million USD during the 2016-17 season. Because of the smaller rosters, renegotiated salary cap and television deals, NBA teams made up 18 of the top 25 highest-paid teams, while the average NBA player makes $6.4 million USD, also the best in the world.
The MLB's New York Yankees followed the Cavs with $7.7 million USD, while the LA Clippers, Manchester United and Barcelona rounded out the top five.
The report also shows that because NFL teams have a large, 53-man roster, the league spends a total of $4.1 billion USD on its players, $330 USD million more than any other sports league.
Last year's highest-paid team, Paris Saint-Germain in France's Ligue 1, fell to 35 this year.
Download the full report here.