Gucci Mane Plans on Taking Over in 2017
The East Atlanta Santa phoned into Travis Scott's .WAV Radio show to give a couple updates.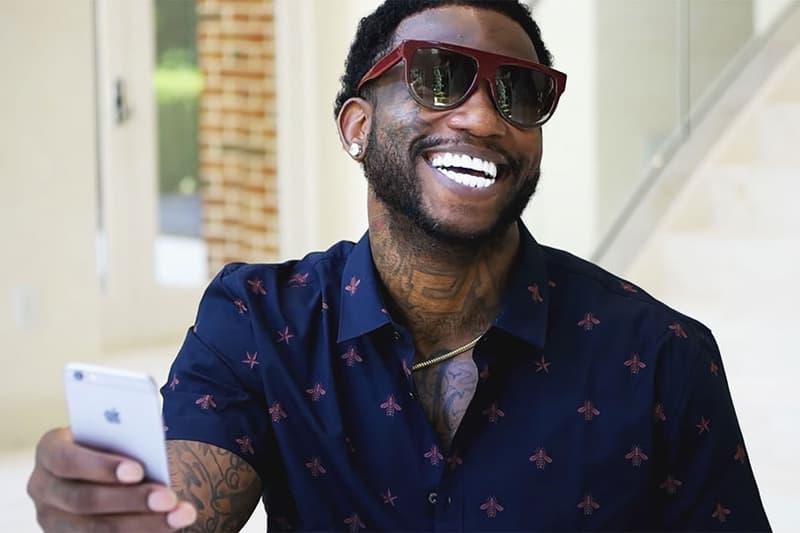 Gucci Mane phoned into Episode 6 of Travis Scott's .WAV Radio to detail some of his plans for the near future. According to the East Atlanta Santa, he and Scott have a music video for their collaborative single "Last Time" dropping soon, which may or may not include a cameo from director Harmony Korine. Gucci and Korine infamously collaborated on Spring Breakers and, more recently, a Supreme promotional video upon the rapper's release from prison.
Wop also reiterated that his third album of 2016, The Return of East Atlanta Santa, will be coming out on December 16. The recently-engaged ATL rapper said that the album is "a big one" that will solidify his place in the rap game. La Flare also gave fans some things to look forward to in the coming year, most notably his first nationwide tour, plus yet another album coming sometime in the spring/summer.
As an added bonus, Guwop shared a collaboration with Pen Griffey himself, Bryson Tiller, titled "Drove U Crazy."
We will bring audio of the episode and songs to you as they become available, but in the meantime be sure to check out Gucci Mane's recently released "St. Brick Intro."