Domino's Is Training Reindeer to Deliver Pizza
As part of a contingency plan for a particularly harsh Japanese winter.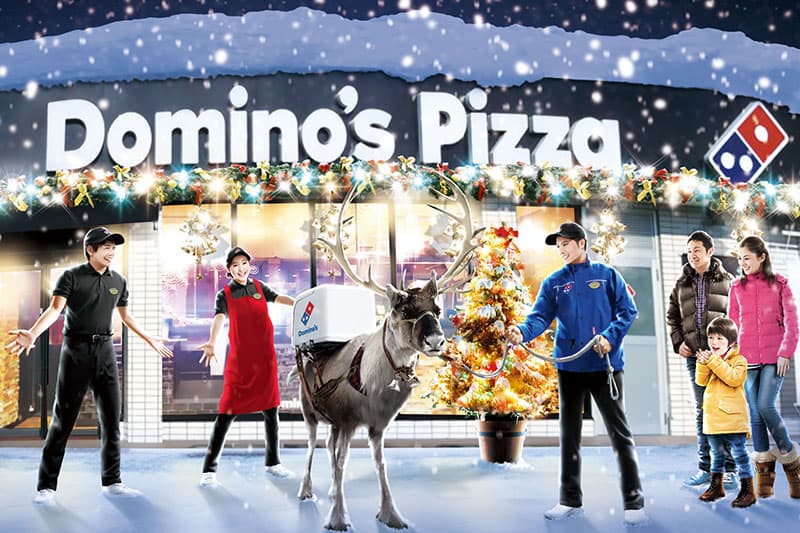 Domino's has long been on the cutting edge of pizza delivery innovation. In the past, the chain has experimented with delivery drones, droids and canoes; customers can order using one button, zero clicks, or by tweeting a single pizza emoji. Its latest delivery innovation, however, is less high-tech and more North Pole.
That's right: the company is training reindeer to deliver pizza as part of Domino's Japan's preparation for what is expected to be an especially harsh and icy winter.
Perhaps less excitingly, the company also plans on implementing snowmobiles as vehicles across the country.
According to a RocketNews24 report, the company is "performing training exercises in the city of Ishikari in icy Hokkaido" in order to work out whether the animal courier service is a seriously viable option. The tests are being supervised by animal trainers, for the sake of the reindeer's welfare.
Forget drones, @dominos wants to deliver #pizza via reindeer https://t.co/h1HW2DUaFf pic.twitter.com/GQpm1usG3Q

— James Cunningham (@jamestellsjokes) November 22, 2016
What's next in the field of pizza delivery innovation? Your guess is as good as ours. But if the Japanese franchises sell enough pizzas, they might be lucky enough to win a Rolex.