Want a Rolex? Become a Successful Domino's Pizza Franchisee
Can you can sell enough pizza to win the "Rolex Challenge"?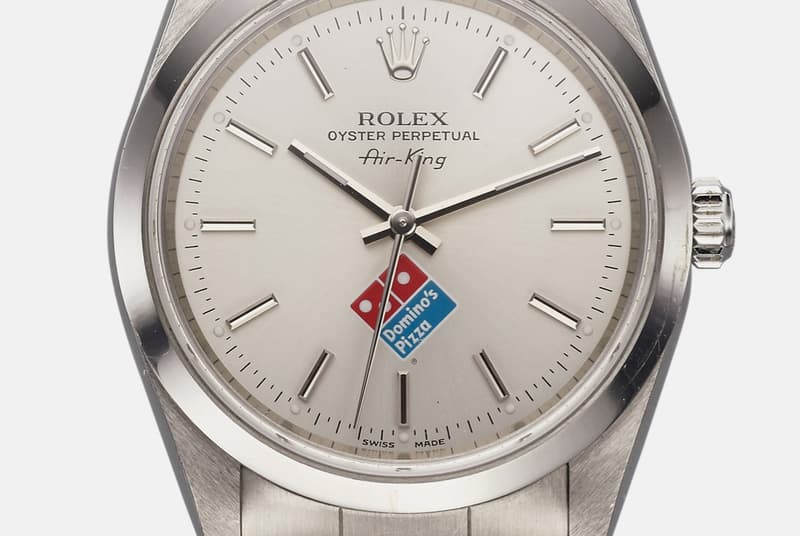 If you've ever looked into the Rolex resell market, sometimes you'll come across a unique Domino's Pizza x Rolex piece. The odd collaboration is not an official Rolex release, but these watches still have a riveting backstory which began in 1977. As outlined by Domino's Pizza founder and CEO Tom Monaghan, "I wore a Bulova with our Domino's logo on its face. A franchisee asked what he had to do to get that watch from me, and I told him, 'Turn in a twenty-thousand-dollar sales week.' He did it."
Since then, the "Rolex Challenge" has become an incentive program for Domino's Pizza franchise owners and the company still gives out branded Rolexes today. However, as Rolex prices have increased, the stakes are tougher. Currently, if you'd like to win a Domino's-branded Rolex, your franchise needs to rake in $25,000 USD sales per week, four weeks in a row. According to a Domino's spokesperson, a franchise normally pulls in around $17,000 USD a week. However, Domino's isn't the only brand to give out Rolexes to employees — Coca-Cola and Winn-Dixie have as well. Read the full story over at Gear Patrol.