Virgil Abloh Discusses His Favorite UK Streetwear Brands, Club Culture, and the Hacienda Influence
"OFF-WHITE could die tomorrow."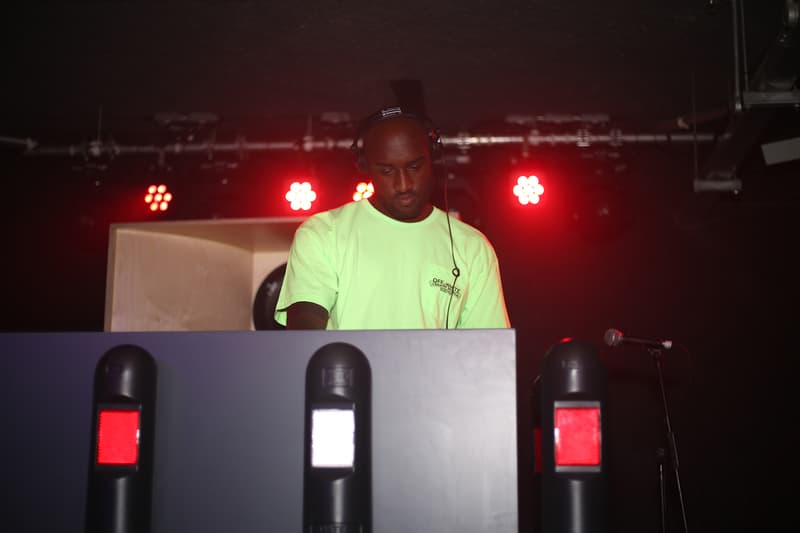 1 of 11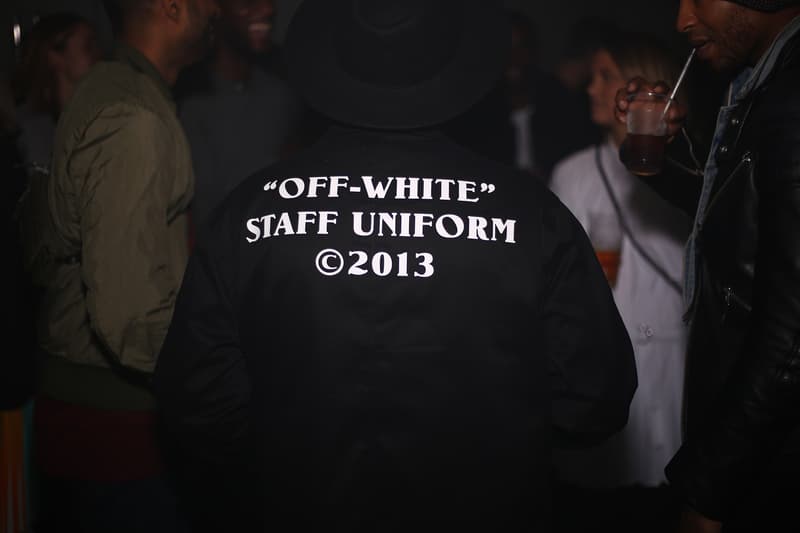 2 of 11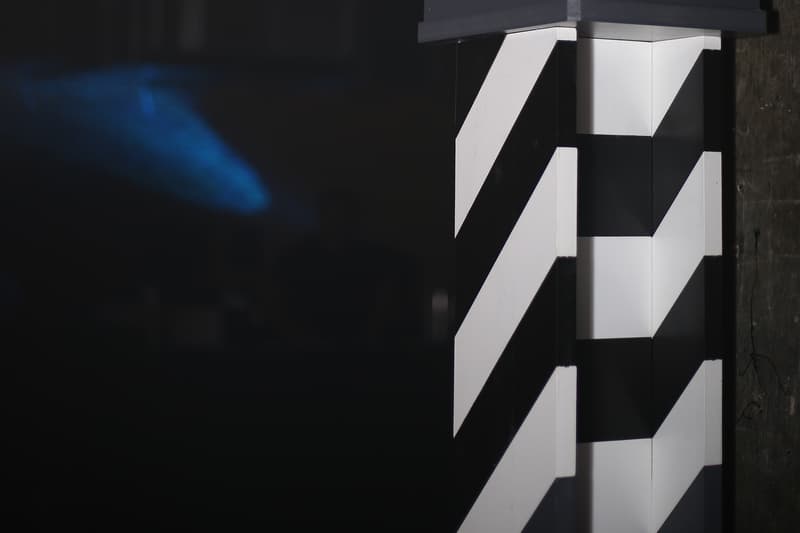 3 of 11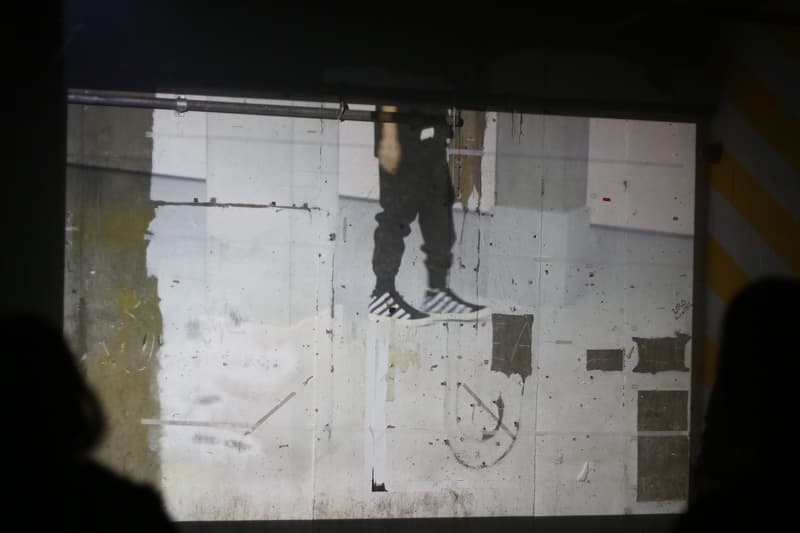 4 of 11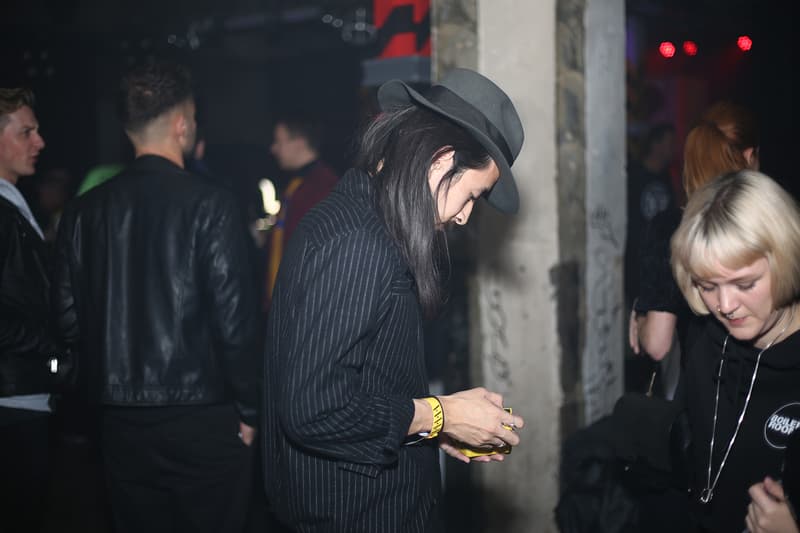 5 of 11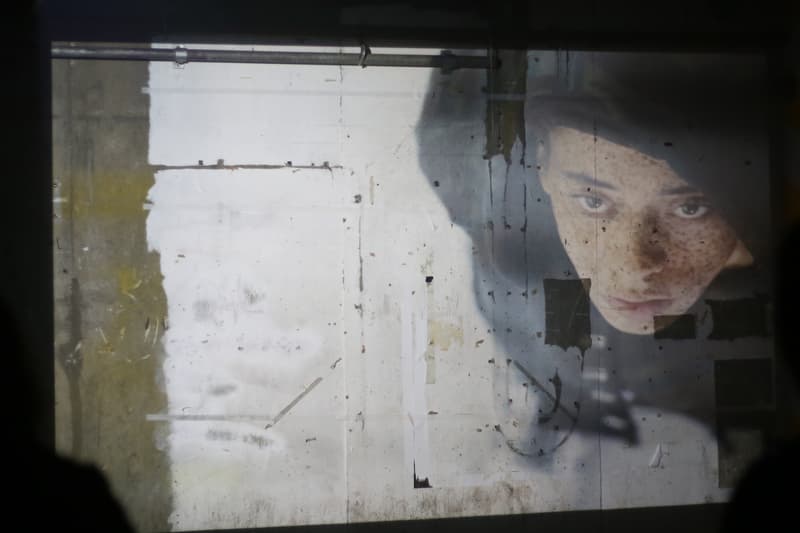 6 of 11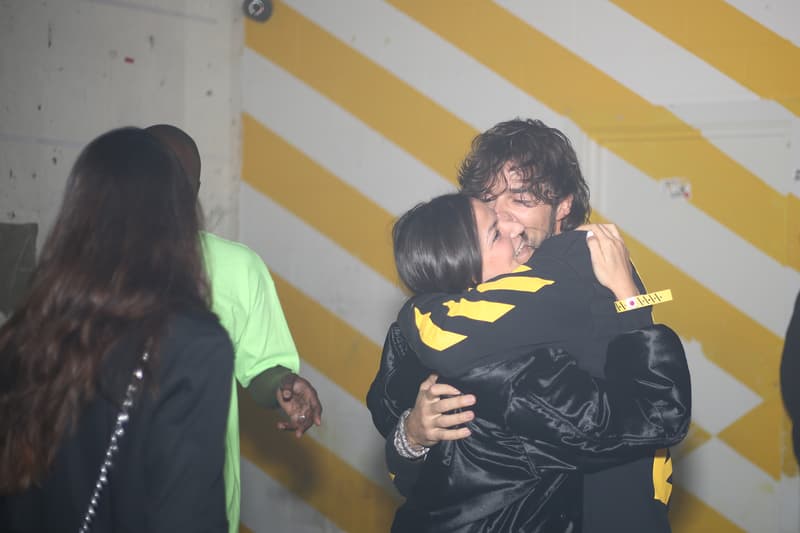 7 of 11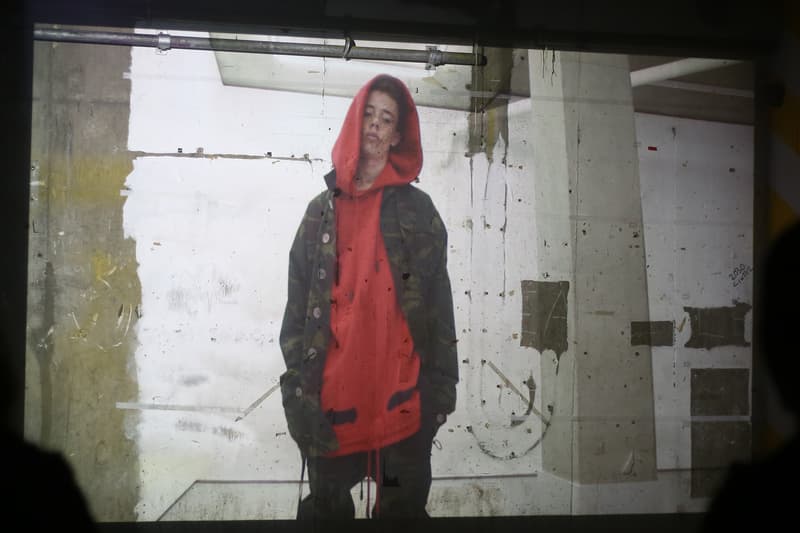 8 of 11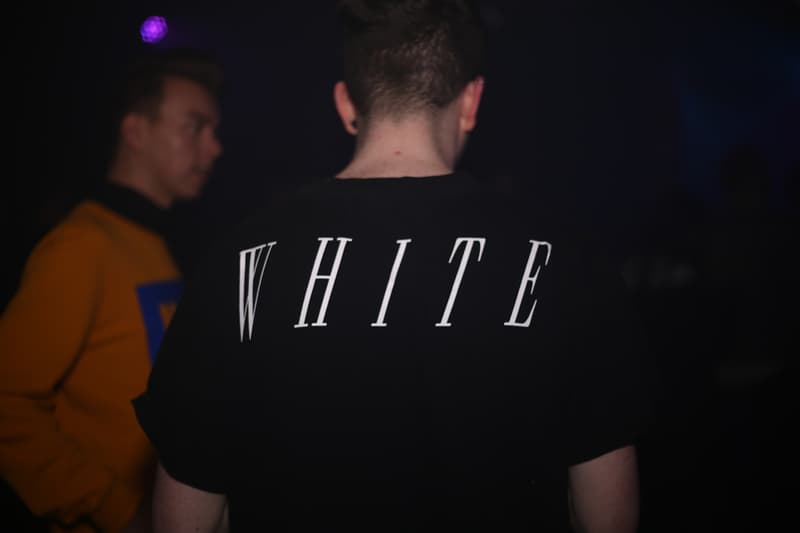 9 of 11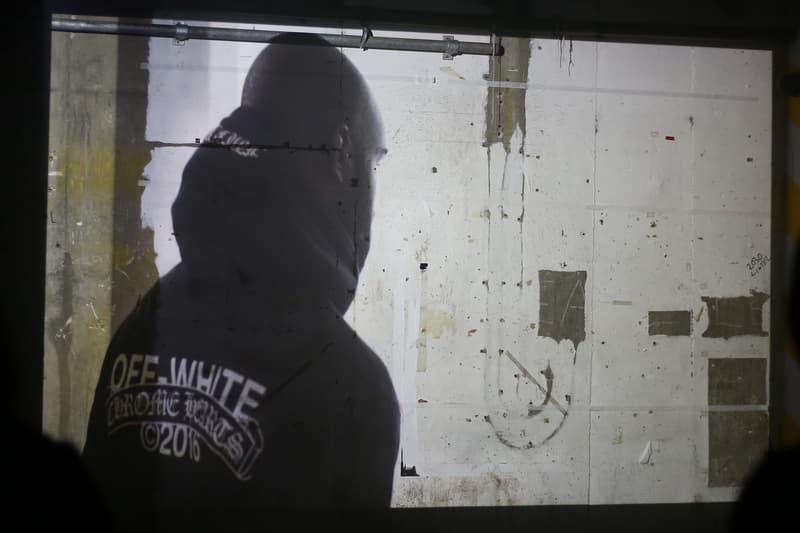 10 of 11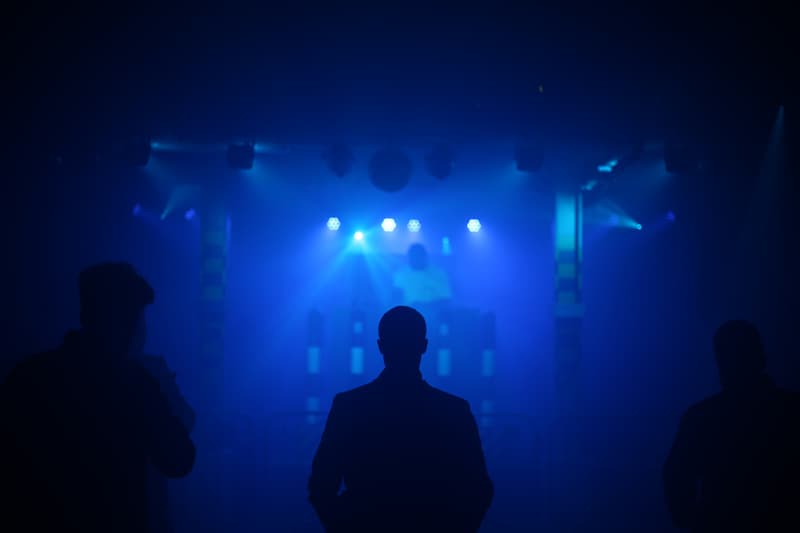 11 of 11
Last Friday, Virgil Abloh teamed up with MATCHESFASHION.COM to host an event as a launch of their collaborative project, which you can view in full here. The event was held at the Laundry E8 in East London, a deliberately downmarket space more known for hosting R&B club nights than anything involving upscale West London boutiques. But that mix of contrasting attitudes is exactly what Abloh wanted.
The set design for the night involved some custom-made pillars, created in collaboration with Ben Kelly, the architect responsible for the iconic yellow and black Hacienda stripes. We spoke to Abloh about OFF-WHITE, the brand's ongoing evolution to incorporate different mediums of art, the bridging of club culture with fashion, and the possibility of moving the OFF-WHITE show to New York now Raf has decided to show there.
You've always said you've seen OFF-WHITE as an art project, would you go into different mediums of art?
This is one of the most important artistic expressions of OFF-WHITE, simply because this event in London is the first installment of a collaboration that's not in a clothing space. Architect Ben Kelly is designing a mobile environment to bring Club Culture to the forefront. I'm an architect myself, so it's a collaboration between architect and architect. [The event] is rooted in culture, so the set design is indicative of that.
We heard you brought the pillars over?
Yeah. Ben Kelly's work is an aesthetic that I ironically found after I started my aesthetic. But the intersection of what his work in club spaces has meant, meant that I wanted to do a project together to highlight that. It's just a way of thinking, it's an aesthetic from an architectural point of view.
Speaking of club culture, how do you go about creating a good dance vibe in the world of fashion?
Well that's it. When we do these parties, it's me and friends, like Acyde – it's really my friends from the UK ironically now that I think about it. Benji B is playing tonight, he's my mentor; I consider him the Anna Wintour of this music scene, Deviation the club night just celebrated its ninth anniversary and I'm a child of that. I've been listening to it for more than nine years, week in week out. My friends No Vacancy Inn, Denim Tears and Acyde, we're really just music kids that get into fashion parties, so we started DJing them to make them more like cultural moments. [And with] me obviously having the affinity for it, I wanted to do something that was in honor of that in a credible way and this is just the first in a number of projects that relate to culture and fashion.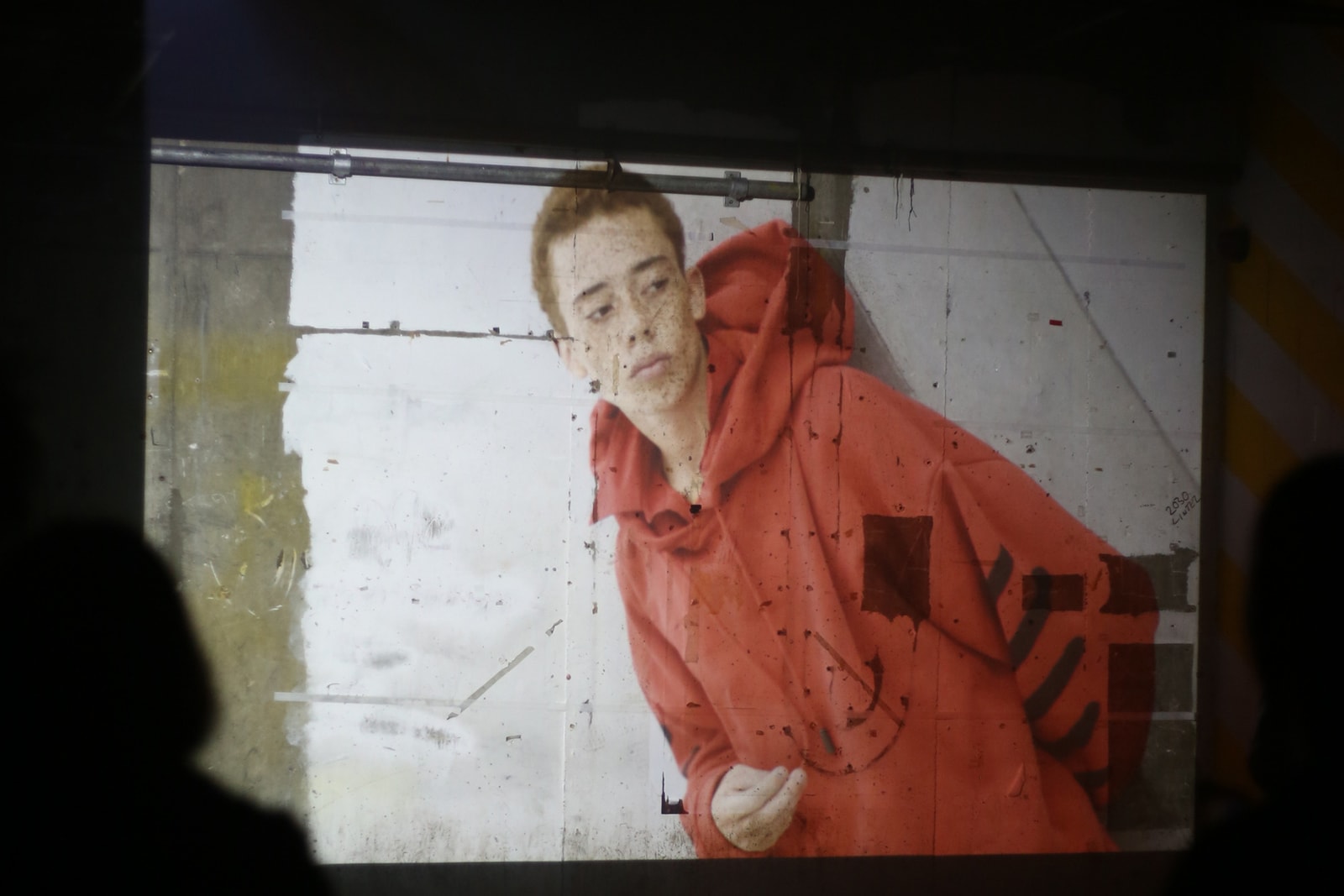 And how is the club culture different in the UK as opposed to the U.S.?
Drastically different. I would say that there's a decline of it in general. What we're doing here is we're in a carpark type vibe and it's basically speakers and a system. With the advent of bottle service clubs and sparklers and dress codes and all that, club culture as a whole has strayed away from its initial melting pot. I'm here and Ben Kelly's wife just told me that she had been clubbing at Hacienda and didn't even meet him until it was over, but that was a mixing pot of artists and friends and people that marked the time, so obviously that's something important.
Do you think fashion shows work better as a music/fashion thing instead of a straight fashion show?
I don't know. I'm new to fashion, I'm a novice. I don't know about it in the capital F way. I just do what seems intriguing to me. This club night here is, in a way, just as gratifying as a fashion show.
How do you plan to avoid the buzz brand effect?
Doing things like I'm doing tonight. Doing whatever I feel like. OFF-WHITE could die tomorrow, I have other ideas.
"We [have] a carpark type vibe here, it's basically speakers and a system. With the advent of bottle service clubs and sparklers and dress codes and all that, club culture as a whole has strayed away from its initial melting pot."
Raf's gone to NY now, would you show in New York?
Nah, part of my concept is to have a dialogue with fashion with a capital F. [I have that dialogue] by nature of showing what's happening, what's modern, and what's happening in the streets [and showing it] next to all the things that we've considered the epitome.
What's the most recent books that inspired you lately?
Same ones that inspired me in the beginning. Rem Koolhaas Content. SMLXL. Aside from that I don't read (laughs).
What other British streetwear brands have you sort of looked into?
I've always spent a lot of time here. [I admire] everyone that is pushing a modern progressive agenda, Skepta's merch is my favorite streetwear brand. It's fucking good. It has vision and meaning.