Virgil Abloh & Jonathan Cheung Talk Off-White™ x Levi's Made & Crafted Collaboration
An unlikely pairing.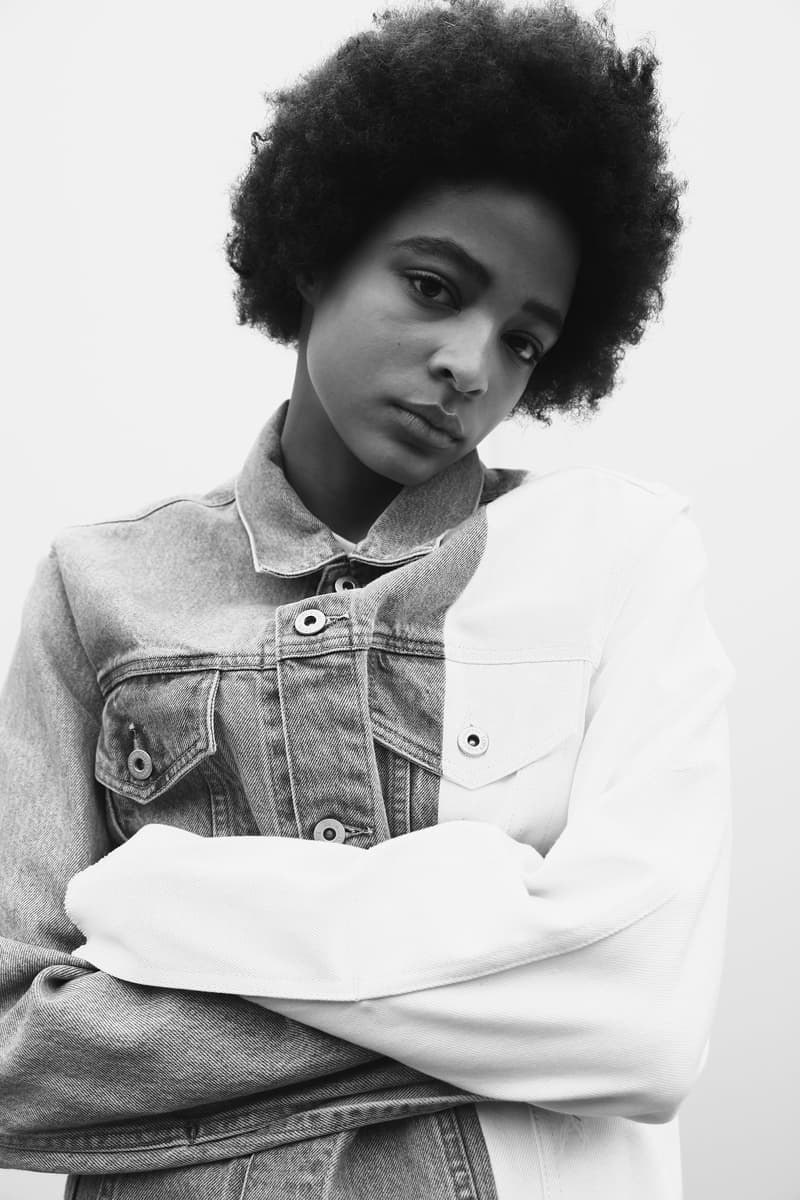 1 of 10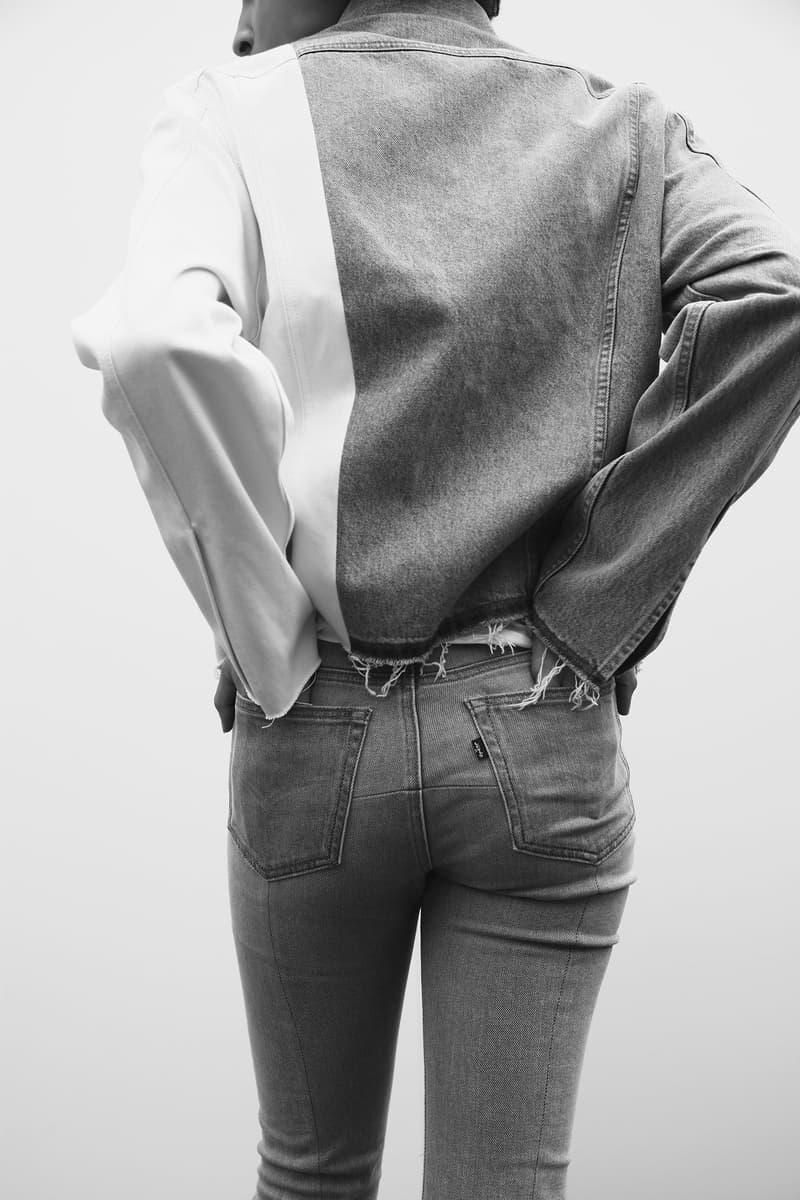 2 of 10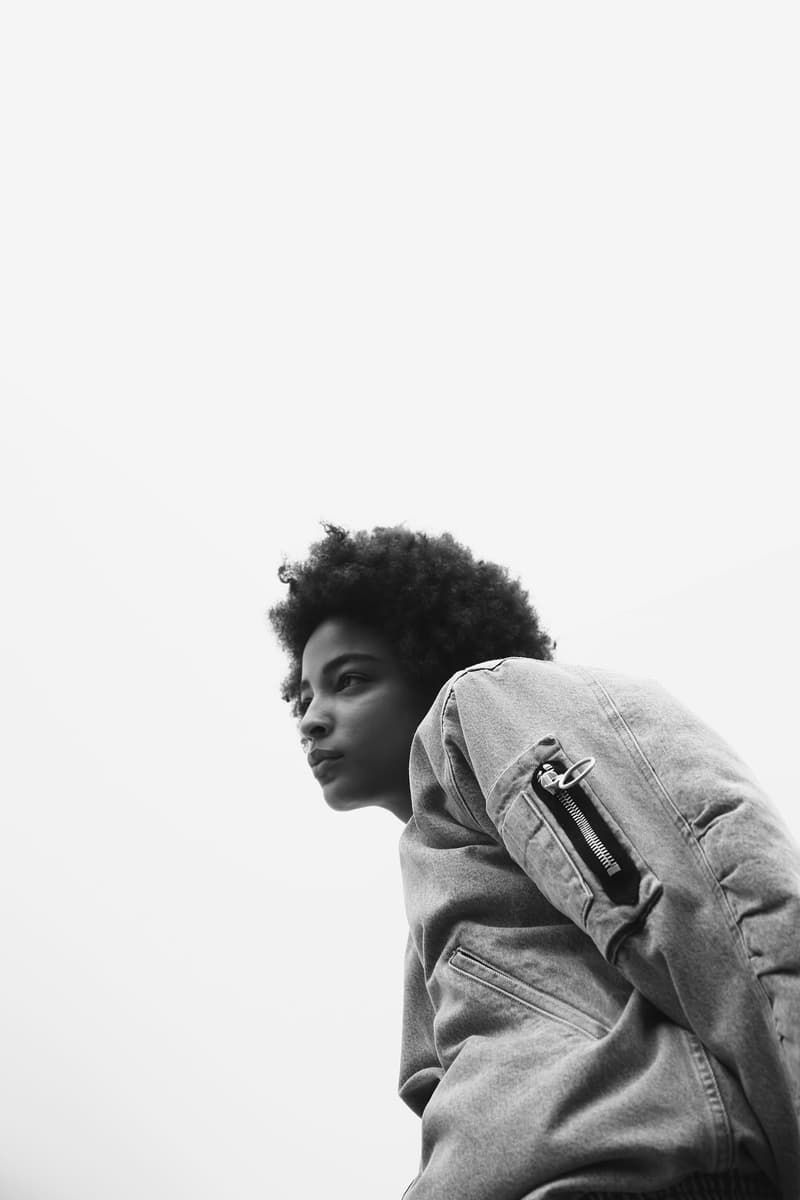 3 of 10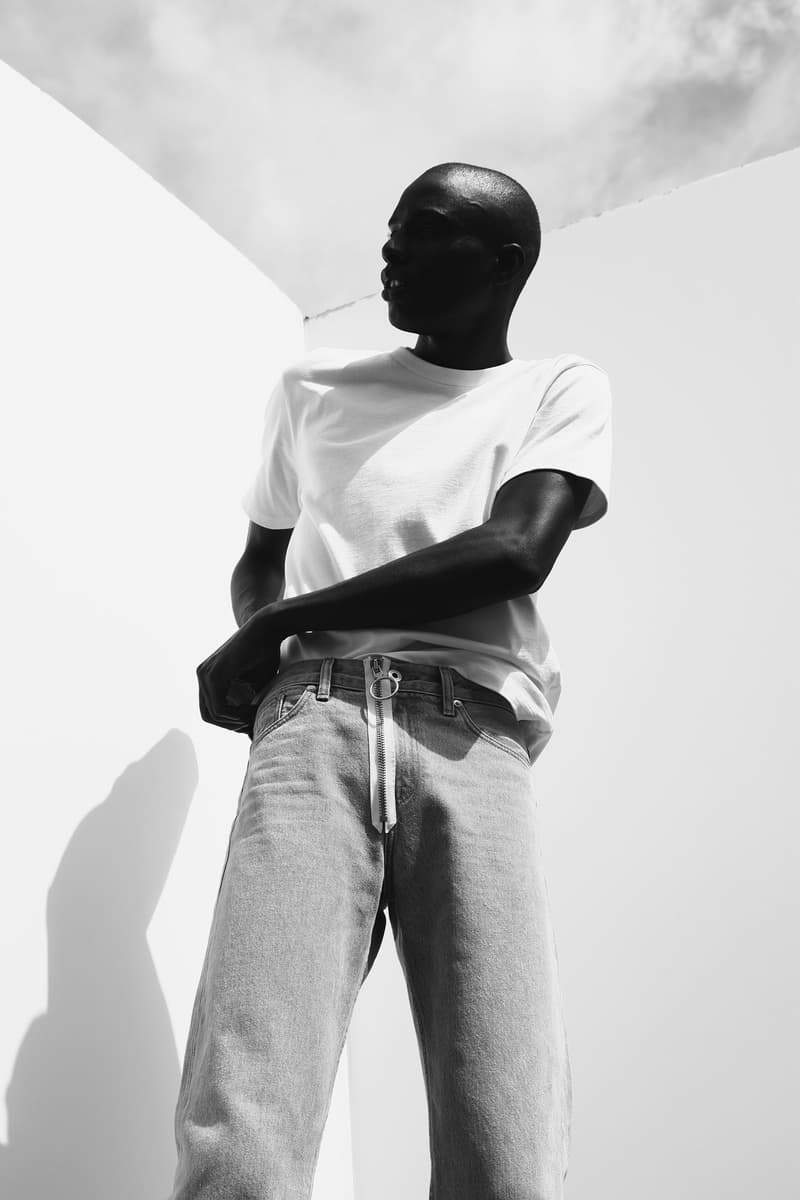 4 of 10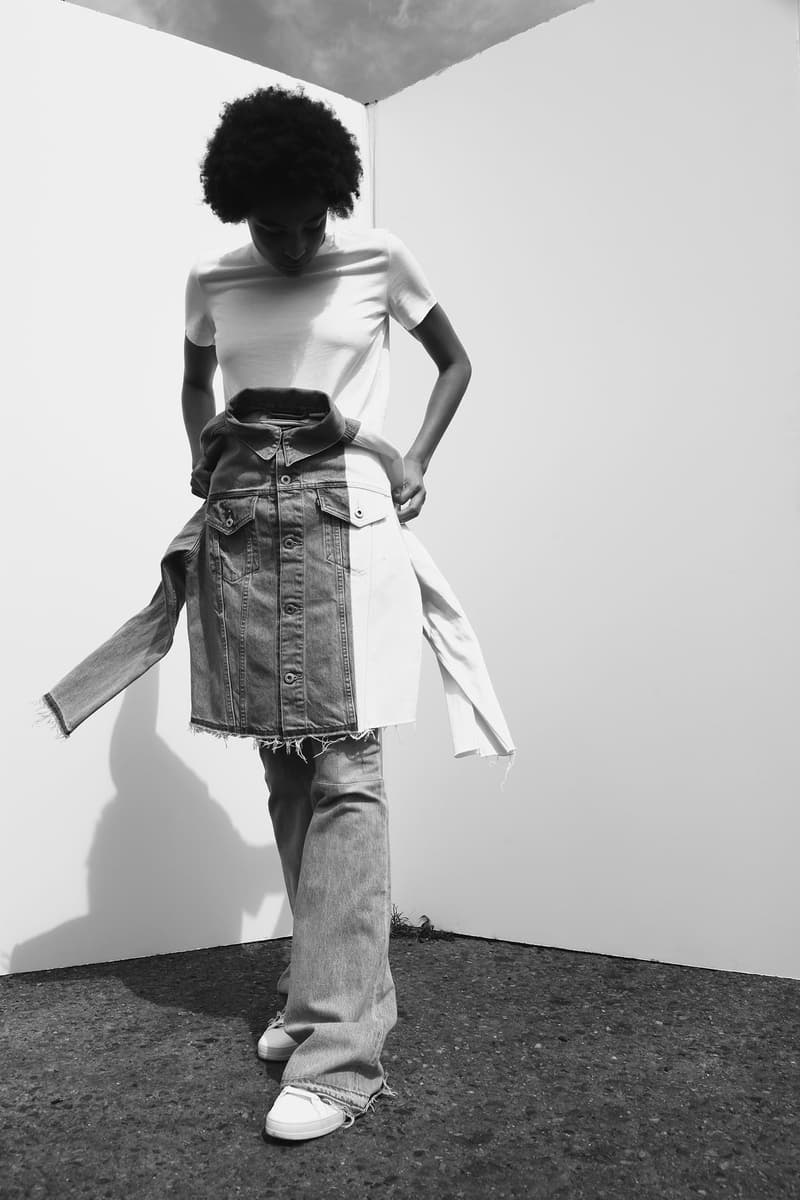 5 of 10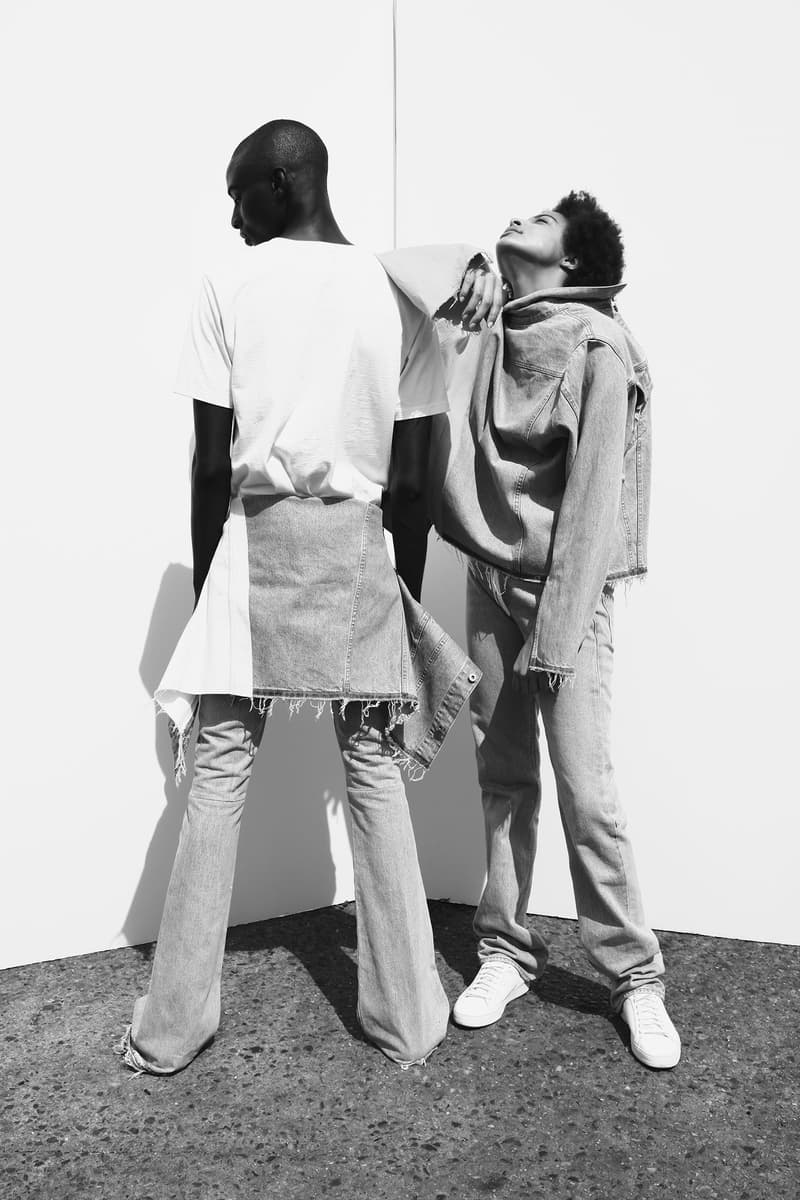 6 of 10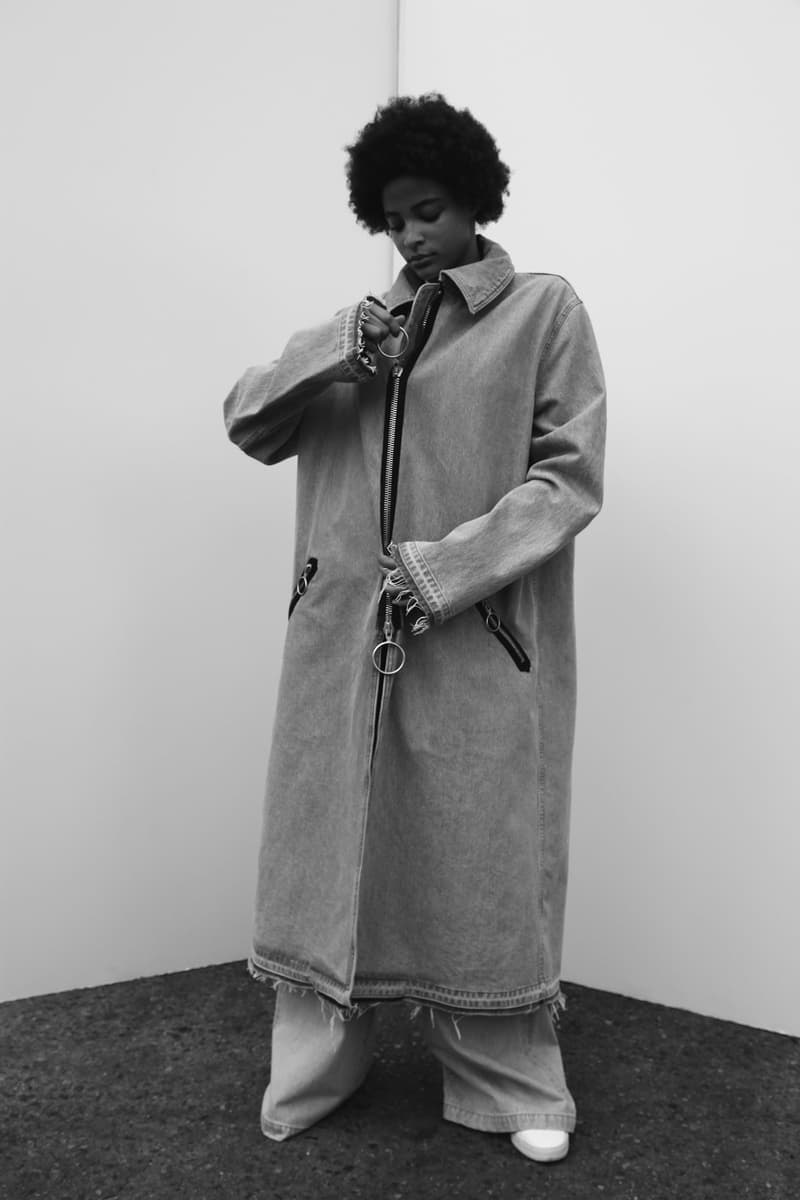 7 of 10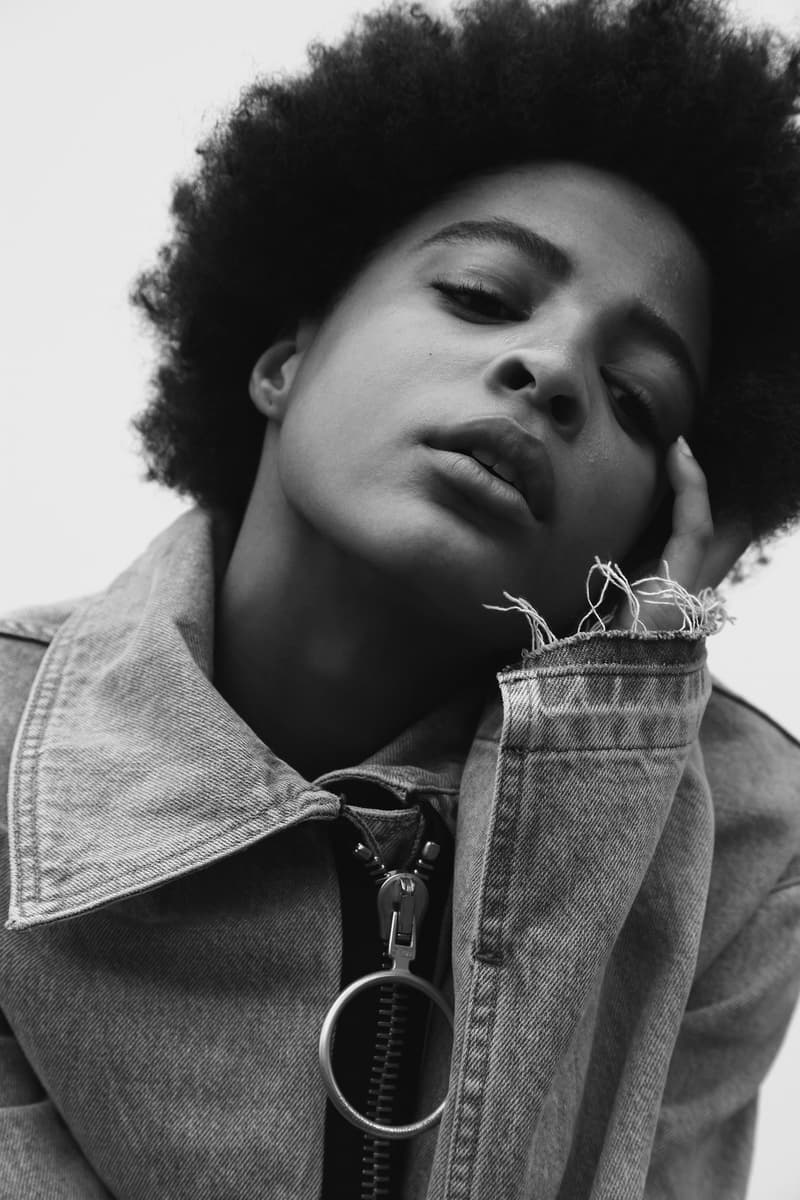 8 of 10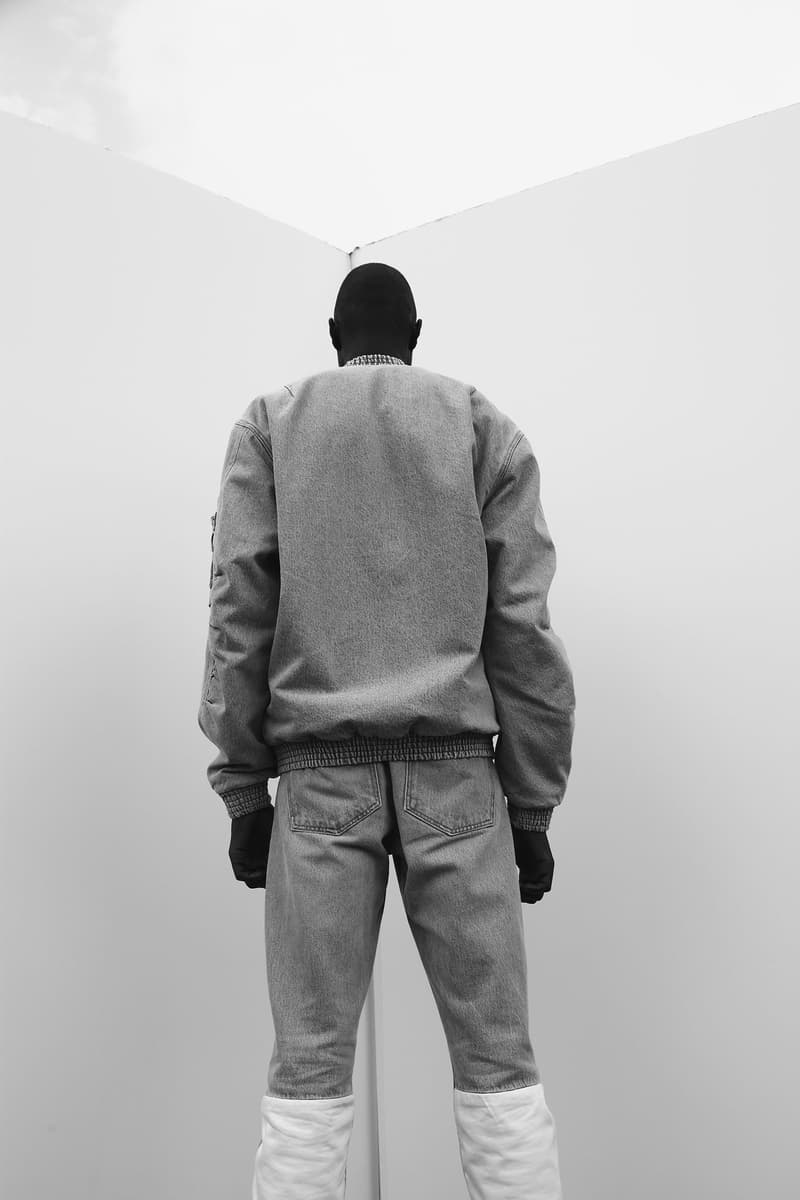 9 of 10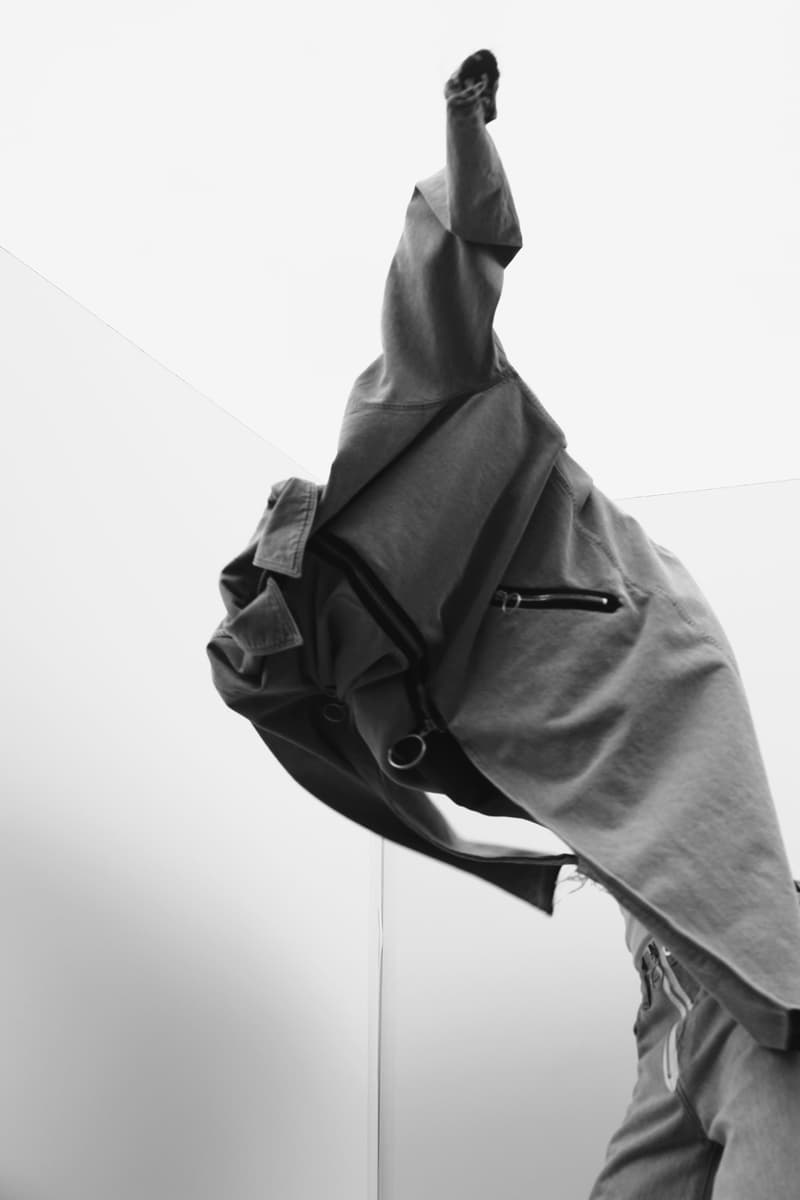 10 of 10
Levi's Made & Crafted recently collaborated with Virgil Abloh's brand OFF-WHITE, resulting in a small unisex collection that manages to merge Levi's history with an OFF-WHITE modern twist. The 11-piece tange reworks classic Levi's silhouettes, putting new spins on traditional Levi's denim pieces like the Trucker's Jacket. It's worth mentioning the collection was produced in limited quantities and obtains prices more akin to the OFF-WHITE range as Virgil notes, "This is not fast fashion." The release marks the beginning of what looks to be an ongoing partnership between the two brands as they already have more projects underway together, the nature of which we'll have to wait to see.
Levi's has an unquestionable brand history; if any clothing company could get by on the brand name alone it's likely them. Despite that legacy, Levi's as a brand still recognizes the need to push the boundaries and remain relevant with the youth; whether it be drops with streetwear staple Supreme or this latest collaboration with OFF-WHITE. On paper, it'd be easy to say it was a strategic move for Levi's as Virgil's influence with both the youth and celebrity elite cannot be understated. Yet Virgil, love him or hate him, has shown clear progress in his designs since his first offering of Pyrex Vision and has gained some notable validation for his work (e.g. being a LVMH Prize finalist). This latest partnership with Levi's marks another step forward in Virgil's rise in the fashion world.
While attending the capsule's launch party in Los Angeles, we got the full breakdown on the collaboration from both Levi's Head of Design Jonathan Cheung and OFF-WHITE's creative director Virgil Abloh. Check out an in-depth look at the story behind this collaboration below.
Can you discuss how the Levi's Made & Crafted x OFF-WHITE collaboration came about?
Jonathan Cheung: About a year ago I was having lunch with a Levi's intern and he kind of gets in front of my face and says you gotta work with this guy [Virgil Abloh]. He proceeds to give me Virgil's life story: this is who he hangs out with, this is what he's done, he's a stylist and a DJ and an architect and all this stuff. Although I had heard of Virgil beforehand I found it interesting and I fundamentally believe you have to listen to young people; you can't pretend at my age to know the word on the street. I pieced it together as all these people were talking about OFF-WHITE, so we tried to get in touch with Virgil and it turns out he had already been in touch with our marketing team. We invited him to Eureka and we just wanted to get to know him as a person, if his brand and his ethos fit Levi's – it did and it does. He's down to earth, really open-minded, partly because he's from streetwear coming from the ground up.
The first thing we did is send him a goodie package of vintage Levi's that we had handpicked and then he went and customized them for his show in Spring '16. Following that he came and spent time in Eureka, worked really hard with our fabulous team from Made & Crafted, and produced a small unisex collection. I think what this collection does really well is show the DNA of both parents: Levi's and OFF-WHITE. A lot of the pieces are based on Levi's classics and the denim is fundamentally Levi's jeans. Obviously what he brings is the subversion, the distortion, the bold colors, the cuts, the oversized zippers, the proportions. So he's kind of riffing with our musical notes and I think that's what creates the energy, those atomic particles colliding with each other.
Virgil: Levi's is just a super iconic brand. Levi's denim jeans, how many brands on earth are there that were like an invention, but are still open to working with just a kid from Chicago who skateboards. What we did here is an experiment and it's the first in a line of future projects.
Would you say Levi's brought the history and OFF-WHITE brought the modern twist?
Jonathan: That's exactly it. I think that's why it works. If you just had modern on modern, it wouldn't work. It's because you've got the history and the authenticity that gives it a groundness and a familiarity. It makes it so it's not a costume. If you go history with history then you end up in this kind of heritage place.
Virgil: I feel a responsibility to make things that people want to wear. So it's not doing anything crazy like adding a third leg to [the jeans]. I'm trying to make something that's wearable but has a spark of inspiration from a designer's view. It's different from every pair of jeans that we have in our closet. That to me is our space of design. We're cutting things, removing hems that are normally there. So you can appreciate your regular pair of jeans and then these are a pair of jeans that are a little more thought-considered. For me I love the idea of having a Paris runway show and us young people kind of put jeans and a hoodie on there and that's punk as it is, but we looked at it like this couture item. We tried to give it a different look and feel.
It's a modern design, but it's a different kind of modern. It's not like a shiny futuristic space jacket. Our collection is modern, but it's romantic. It's based on something you're familiar with. You're familiar with jeans; it's not like I'm giving you silver fabric and telling you this is the future. It also has this soul to it. 2016 there's a crop of new designers that are tasked and it's like fashion is boring, you guys need to do something new to it and we're all doing it in new ways, but mine is more rooted in how do you make things that people want to covet but don't already have rooted in their closet.
Jonathan: I think what we have is jeans that really speak for themselves. They're very noticeable when you have them on. They have those touches that you immediately would get that Virgil has put his magic on it with the color blocking and the cuts. I don't think the collection really needs logos plastered on it, it's so strong on its own. We love the subtlety of the branding.
Virgil: The color of blue speaks to me. Close your eyes and think of Kurt Cobain and think of the color jeans he's wearing; it was always this sort of blue. When I go to a vintage store I'm always looking for this tone. I wanted to do all this color… I'm still not even tired of it.
Jonathan: It's far more difficult than it looks to achieve this. To get this color of denim you need to wash it for hours and they all shrink and each panel shrinks differently. It just looks simple, but you have to wash it as the jean and not as a panel.
Virgil: It's so crazy that it's just a fabric. It just so happens that this fabric weight is perfect for wearing. The whole science behind it, it's just the perfect material for this silhouette. It's something that's not obvious to people. We couldn't have done this without their lab in San Francisco where you can do things in a day. It's not like when you're doing stuff on your own and you create a mood board and come back to it in a couple weeks. These are made in a studio in like a microwave; I call it because it's just that fast.
Levi's has been a staple brand in the U.S. for so long. That being said how important is it for Levi's to keep doing these creative collaborations?
Jonathan: I think it's vital. I think you have to stay relevant. You have to change faster than the external world, otherwise you end up becoming irrelevant – the next BlackBerry or Kodak or something like that. It's vital to stay connected with the youth and the edge that's moving. I also think with Levi's, it's had such a long relationship with artists in every decade of its existence that the interesting thing is they come to Levi's too. We contacted Virgil and he already had that idea that he wanted to work with us. That's the great thing. It's not some corporate master planning of doing this by PowerPoint; it's a natural organic relationship with people and creative artists. I think that's hugely important because it makes it real and this collaboration is real – it's natural.
You spoke a little bit about the brand ethos for Levi's lining up with OFF-WHITE. Keeping that in mind, how do you choose who to collaborate with?
Jonathan: I think we want people to have an authentic voice; I think that's super important to Levi's and we're very protective of it. Even speaking with someone like you, it's just coming from the heart and that's all we want. It's not a scripted soundbite. It's important when you do a collaboration that you have your values and your character very compatible and what we look for is that authenticity. That is Virgil, he's not putting that on. Gosha is Gosha. Supreme is Supreme. They are utterly authentic and that makes a very good match for Levi's.
Virgil: I like collaborations and the funness of it. They have their own design team so I'm at dinner with them and I'm asking, "How do you do it?" I'm an independent brand doing things on my own. I spend a lot of time asking questions. The process of me making denim with them is much different from me on my own. Here it's infinitely further along the process. We've already done stuff since this collection. I believe in pressure and deadlines. If you have time, you kind of just put it to the back of your mind. Working with Levi's I'm just experimenting and looking at it like where are the 'no's' going to come from. You come to a brand and they're like you can't change this rivet. It naturally falls into place. The trick to design for me is making a vocabulary that you can reference… In terms of design that's what excites me. We were able to resolve some things. The zipper is like my detail, but to see it on an official pair is something else. I was throwing my stuff on vintage jeans and it was unofficial. I'm still on a sugar high that it exists.
Jonathan: I picked up a pair of Steve Jobs's 501s that's in our archives. We've also recently submitted new deadstock Levi's items to the archives from the 1920s, '37, etc. This [collection] is the stuff that's going to be saved in the archives. Some kid in the future is going to come back and say, "Oh shit, this is the OFF-WHITE stuff."
Virgil: To me it doesn't matter if this dropped once at colette or went on sale. To me it's about the design career over time, that's what makes something like this important. I'm still buying vintage Raf Simons – that's art to me. This isn't fast fashion. It's the closest thing to American couture if you think about it. Yves Saint Laurent, they were messing with a rich woman who can afford to go to Paris and spend 'x' amount of dollars in a salon to wear it once. We're taking the same mentality on denim jeans that you wear all the time. It's a different luxury, but we're putting it all into an everyday Americana item.