Vetements' Guram Gvasalia on Why Fake Pieces Aren't Necessarily a Bad Thing
"People also sometimes take the industry too seriously."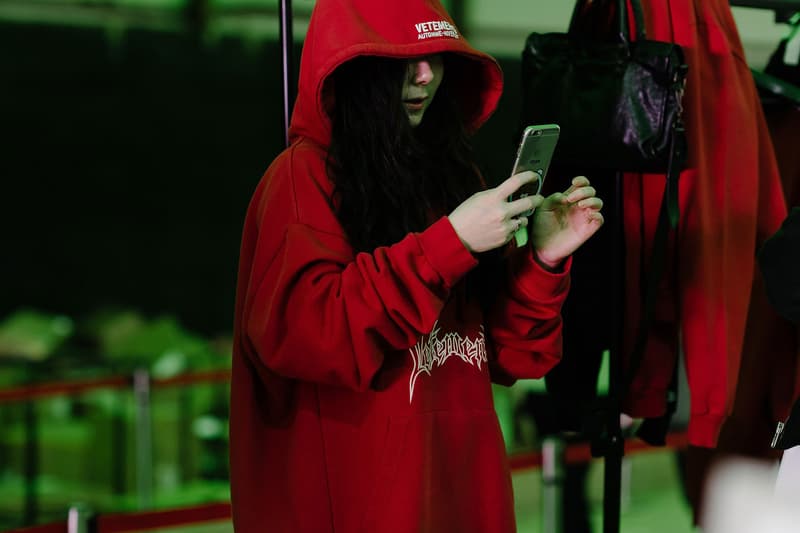 As one of the most in-demand brands on the planet right now, it's no real surprise that fake Vetements pieces are flying off the shelves right now. Only few can actually afford to purchase the brand's items given that a hoodie will run you over $1,000 USD while even select T-shirts are priced at $900 USD. Vetements' biggest market, aside from the U.S., is in South Korea, where high-quality fakes are commonplace in the country's underground markets, which is exactly where members of the Parisian collective spent a couple days touring prior to the launch of the "Official Fake" capsule location. While many designers are in a constant battle with the counterfeit industry, Vetements CEO Guram Gvasalia revealed that he was actually impressed with the creativity of some of the fakes and that it wasn't necessarily a bad thing. Check out an excerpt of his interview with Vogue below and read the full piece here.
What is it about Korea that makes it such a big market for you?

It's a very interesting market and a young one; we've wanted to come here and do something special for a while. For us, it's the second biggest—and considering that we only have three partners here, to have the second biggest after the U.S. with 50 partners, that's something. What I like about Korea is it's very centralized in Seoul, and it is something like where Japan used to be. For a while, it felt kind of inaccessible through the whole world. You cannot take a car and drive here. It feels a bit like people are saying, "We're here," you know. I think that comes through with the way people dress and with their music.

What I find fascinating about Korea is how quickly everything happens here, and how big the fake market is. It's funny because we see our things, but they have been changed. For example, we had a hooded dress in green with writing on the arms, and I looked online and saw they had turned it into a hoodie. They do things that are closer to the originals, but sometimes they become very creative. The market is so famous for this. You know, there are whole buildings full with our fake merchandise?

Let's talk about those copies. What are your feelings on that ubiquity of fake pieces here?

I don't know why it's a bad thing. First of all, the fake market needs a lot of fighting—you need to go to your lawyers, they need to deal with it, it costs a lot of money, and at the end of the day, the only thing you can do is force people to stop what they're doing. We're a small team; we're enjoying what we're doing, and fighting with someone is not a nice feeling. We grew up in the wartime in Georgia, and this was not a good time. People also sometimes take the industry too seriously—I think you need to have fun and roll with it. You know, I love the film Forrest Gump. Forrest decides to run, and he runs, and then there are people who don't understand why he runs, but they start running behind him. And they run and they run without understanding it, and then Forrest decides to stop. He stops, and these people don't understand what to do anymore, but the thing is Forrest doesn't really care if someone runs behind him or if no one runs behind him—he runs because he wants to run, and I feel that way with what we do.

So the fakes don't bother you too much?

It's a different price point. The real customers that we have don't buy it. And the people who want to buy it, it's okay, I think. For me personally, I was always fascinated by what happened with Louis Vuitton. I felt this brand became major when the fake market started to grow for the label. I always thought it would be such an amazing idea for a big brand, if they wanted to do marketing, to actually pay someone money to do their fakes. This way, you reach a different amount of people, you reach a bigger demographic. Imagine it's like the pendulum of a watch. The more people know about you, the quicker it goes. As long as they say it's a copy, it's good—I get a little bit upset when there are stores that try to sell a copy as an original, which is disrespectful to the customer. At this stage, I don't think we have the interest to fight it. I think it's the natural course.