Read the First Chapter of DJ Khaled's Book, 'The Keys'
"Just remember I've gone through all of it and triumphed."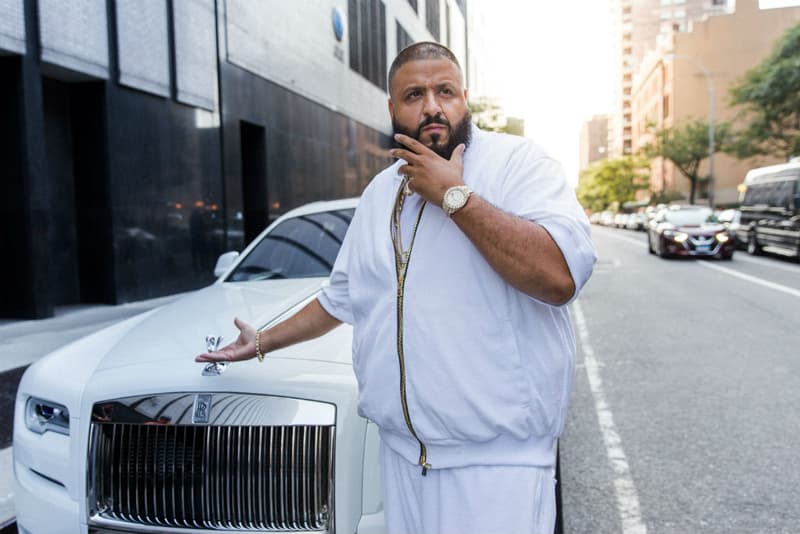 In less than a month, DJ Khaled is releasing his a motivational book, The Keys. Giving the world a little preview of his literary endeavor, he's unveiled the informative first chapter called "Stay Away From They." The excerpt, which is written in all-caps of course, involves a detailed explanation of who "They" are — haters and people that are trying to keep you down in case you were not aware. He further reflects on his lucky life, and gives some recommendations on how to choose the right friends. Find select words below and read the full excerpt here, where you can also preorder before the book goes on sale November 22 via Random House affiliate Crown Archetype.
YOU HEAR ME SAYING "STAY AWAY FROM 'THEY'" ALL THE TIME, BUT WHO ARE "THEY"? I'LL TELL YOU: "THEY" ARE THE ENEMY. "THEY" WANT TO KEEP THE KEYS HIDDEN AND BLOCK YOU FROM THE PATHWAY OF MORE SUCCESS, AND "THEY" WANT TO SEE YOU TO FAIL. I'VE SEEN "THEY" OUT THERE AND I'VE SEEN THEIR EVIL. IT MAKES "THEY" HAPPY WHEN YOU DON'T PROSPER AND "THEY" LAUGH AT YOUR PLANS TO MAKE YOURSELF BETTER AND GET AHEAD.
PEOPLE ASK ME HOW "THEY" BECOME THAT WAY. I TELL THEM—HATE MAKES YOU "THEY." BACK IN THE DAY I USED TO JUST CALL "THEY" HATERS, BUT I REALIZED AFTER A WHILE THAT I HAD TO CHANGE THAT WORD OUT OF NECESSITY. "THEY" ARE SNEAKIER THAN THAT—"THEY" TAKE ALL FORMS. FOR SOME IT WILL BE IMMEDIATELY APPARENT THAT THERE'S HATE IN THEIR HEARTS, BUT OTHERS HAVE A DISGUISE.
"THEY" TRIED TO COUNT ME OUT. "THEY" TOLD ME I COULDN'T HAVE A HOUSE ON THE OCEAN, THAT I COULDN'T HAVE A GARDEN FILLED WITH ANGELS. "THEY" TOLD ME TIME AND TIME AGAIN THAT WHATEVER MY GOALS WERE I COULDN'T REACH THEM. AND I REMEMBER IT ALL—TWENTY YEARS OF DOUBT AND HATE. IF YOU'RE READING THIS AND EXPERIENCING DOUBT AND HATE RIGHT NOW, JUST REMEMBER I'VE GONE THROUGH ALL OF IT AND TRIUMPHED. I'VE HAD "THEY" TELL ME TO MY FACE—TO MY FACE!—THAT I WOULDN'T AMOUNT TO ANYTHING. WHEN I WAS WORKING AT THE VERY BOTTOM, NOBODY WAS TRYING TO HEAR THAT I WAS GOING TO BE THE BIGGEST DJ IN MIAMI AND THE WORLD. NOBODY THOUGHT A HIGH SCHOOL DROPOUT WOULD EVER BE A RECORD LABEL EXECUTIVE. EVEN LATER, WHEN I WANTED TO MAKE AN ALBUM, I HAD SO MANY PEOPLE TELL ME I'D LOST MY MIND. "THEY" ALL SAID, "KHALED, YOU CAN'T HAVE A HIP-HOP ALBUM; YOU CAN'T RAP." BUT I FOUND A WAY. NOT ONLY THAT, I MAKE SOME OF THE BIGGEST RAP RECORDS IN HISTORY.