Starbucks Is Bringing Its Reserve Roastery to Tokyo
Complete with an overhaul by Kengo Kuma.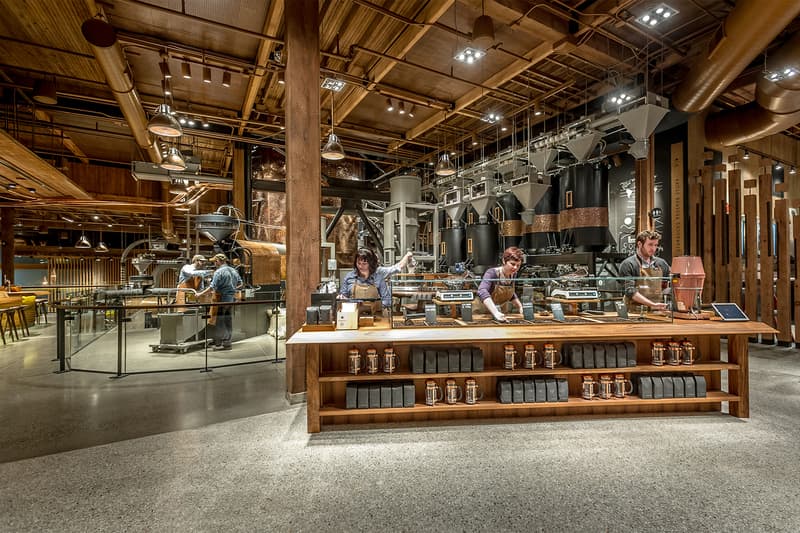 Originally opened in 2014, Starbucks's Reserve Roastery in the posh Capitol Hill area of its Seattle stomping grounds exists as the pinnacle of its retail endeavor and is not only the world's largest Starbucks, but one that roasts its own small batches on site. It even boasts a two-story library, in-house kitchen and its own gift shop. Soon, though, it won't be the only Reserve Roastery out there. Starbucks has already announced that it's bringing the concept to both Shanghai and New York City and now you can add another bustling metropolis to that list: Tokyo.
Today, the coffee giant announced that it would be opening a Reserve Roastery in Tokyo sometime in 2018. And the best part? It's being designed by none other than world-renowned architect Kengo Kuma. Said Starbucks CEO Howard Schultz:
As it was when we opened Japan as our first market outside of North America in 1996, the country continues to be an important and dynamic coffee community for Starbucks. We are proud to bring our customers a distinct, immersive and innovative retail experience that celebrates the craft of coffee in an unprecedented way. We are honored to be collaborating with Kengo Kuma in creating an experience that will bring our Japanese customers closer to our coffee and partners than ever before.
Kuma added:
It is a privilege to lead the design for the Starbucks Reserve Roastery in Tokyo where my friends, family and the coffee-loving community will be able to experience this unique retail environment. I look forward to building on my longstanding relationship with Starbucks to create a place that reflects the culture and people of this exquisite neighborhood to become one of the most iconic destinations in the city of Tokyo.
The Tokyo edition of the Roastery is slated to open in the Nakameguro district in 2018 and will be a 13,000-square-foot space that "will provide customers with an all-sensory environment where they can deepen their appreciation and understanding of the craft of roasting and brewing some of the most unique coffees from around the world."