Will Snapchat Go the Same Way as Vine?
Anything could happen now that Instagram has Snapchat in its crosshairs.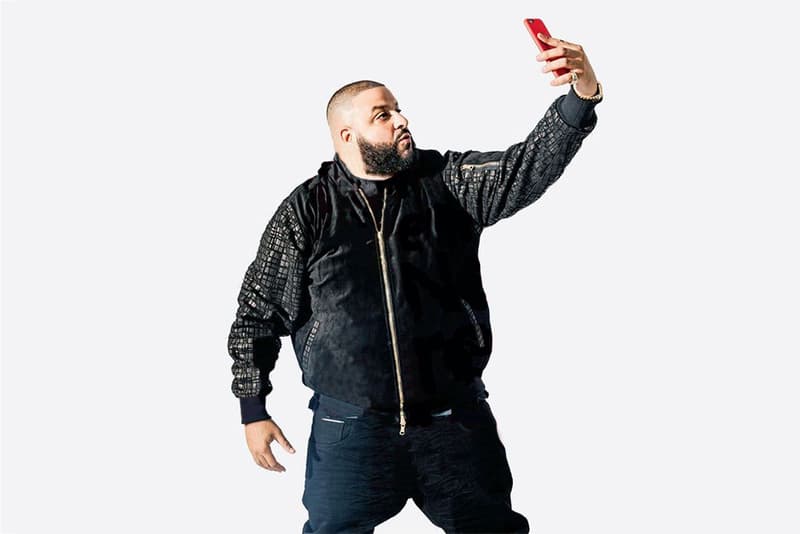 Much like certain memes that crash into forefront of pop culture before returning to obscurity just as quickly, so do certain social networks become the talk of the town before blinking out of relevance. Rewind to as recently as last year, when a not-inconsequential platform called Vine littered the front page of Buzzfeed with its inexhaustible treasure trove of looping videos of cats and babies. Inspired by the draconian brevity of its parent company Twitter, the mandatory video length of a punchy six seconds made Vine the perfect medium for comedians, pranksters and illusionists — no joke, all punchline — while its automatically looping feature had a strangely mesmerizing effect.
For its novelty, Vine swiftly rose to unparalleled heights by becoming the most downloaded free app on the iOS App Store in April 2013, less than a year after being founded. The app held a firm grip on teens for being able to cater to their blink-and-you'll-miss-it attention spans, with its top demographic falling between 18-20 years old. At its peak in 2014, five Vines were being tweeted every second on Twitter – a hotbed for proliferating viral memes (Ryan Gosling Wont Eat His Cereal, anyone?) and words such as "on fleek" throughout American society. Meanwhile, the bite-sized creations of the most prolific Viners such as KingBach and Final Cut King became media sensations, catapulting their creators into the embrace of corporate sponsors such as Pizza Hut, Red Bull and MTV, who willingly paid upwards of $1,000 USD per sponsored Vine.
It wasn't to last, however. The first death knell for Vine came as early as June 2013, when Instagram introduced the ability to upload videos. The results were almost immediate in culling Vine's growth, leading web writer Charlie Wurzel to declare that "in the eyes of its users, Instagram video has simply rendered Vine redundant." Adding to the mix, Snapchat — which was steadily becoming a formidable competitor — had incorporated video capabilities the preceding December and would go on to introduce the now-ubiquitous Stories feature in October 2013.
While Vine's mobile video format was unique when it launched in 2012, by 2014 it was rapidly losing its grip of the market to these two main challengers, who had a larger, more established user base as in the case of Instagram, or encouraged more intimate user-to-user interactions like Snapchat. Right now, Vine records 200 million active users in a month, while Snapchat already sees 150 million users each day. A study conducted by online ad agency Markerly this June confirmed the downward trend for Vine by looking at the posting habits of its top 10,000 users — only half of them had posted anything to the platform since the start of this year. Commenting on the results, Markerly CEO Sarah Ware said what happened was a "mass exodus," with engagements "at an all-time low."
With Vine out of the picture in 2016, Snapchat and Instagram are now dueling it out for the spot of top video-hosting social network, with Snapchat currently in danger of going out the same way as Vine thanks to the 'Gram's aggressive apeing of the former's Stories feature — TechCrunch called it a "castration," while Instagram CEO Kevin Systrom tried to deflate criticism by admitting that Snapchat "deserves all the credit." With recent news that Instagram Stories is already clocking 100 million daily active users, or two-thirds of Snapchat's own figure, there's only a slim host of features (sticker packs, geofilters, dog face lenses) that continue to sustain Snapchat's lead. The user experience of the two apps is also a contentious point, with Snapchat's critics praising Instagram's ease of discovery and intuitive interface.
However, what is labeled by some as a fault may be beneficial for Snapchat in differentiating itself. "People complain about no discovery on Snapchat, but what they don't know is that it's the strategy," disputes Snapchat marketing strategist Christopher Hall. "The point is to have a much tighter community of only people you have told your username to or shared your code with. Instagram Stories doesn't have any location-based filters or features for brands yet, so it's pretty hard for the behind-the-scenes people to have serious involvement besides the content. If Instagram Stories does come out with features for brands, I will definitely jump on it if it's right for my clients."
In the end, it comes down to Snapchat's willingness to learn from Vine, the very platform that it overtook. With news that the company is preparing to launch an IPO to the tune of $25 billion USD after a round of restructuring and an initial foray into hardware, Snapchat is certainly gearing up to hold out against the advances of its much bigger adversary by diversifying and monetizing its product. While Instagram's cloning of Snapchat may have severely docked its aspirations of becoming a mass-market platform, this may turn out to be the silver lining, where Snapchat's loyal and highly valuable core demographic of teens becomes ever more loyal to it as the more casual users migrate to the convenience of Instagram. Certainly, keeping the majority of Snapchat users within the teen/young adult demographic would avoid the invasion of "olds" that has so often led to the decline of platforms like Facebook and Twitter.
In the next year, Snapchat might not be the talk of the town anymore, but maybe that's just what might save it from not being talked about at all.