#hypebeastkids: Mercedes Is Starting Kids off Young With the AMG GT Bobby Car
You're never too young for a Mercedes.
1 of 4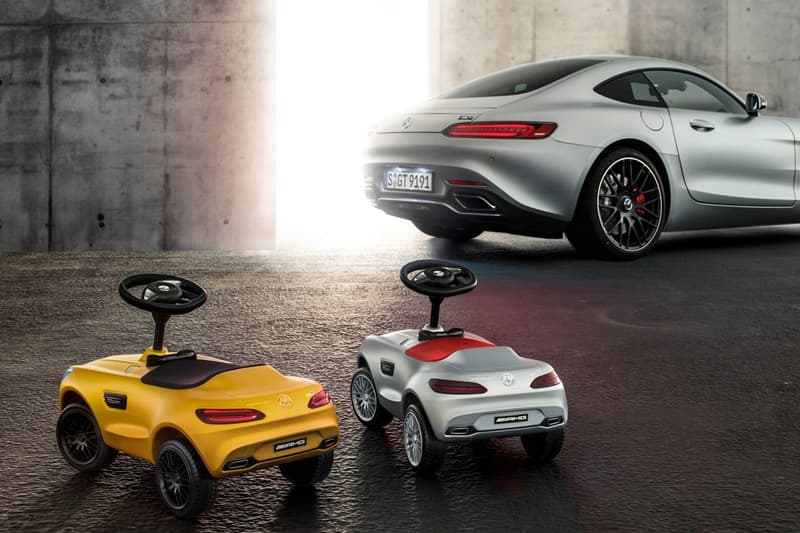 2 of 4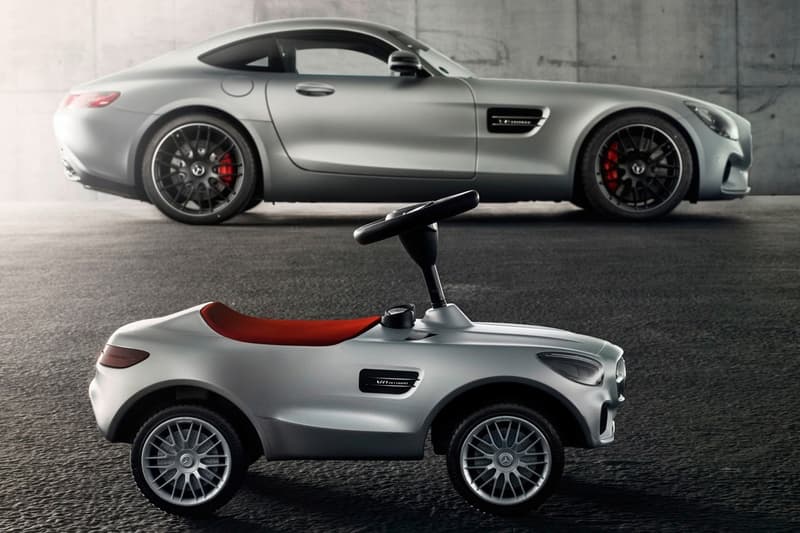 3 of 4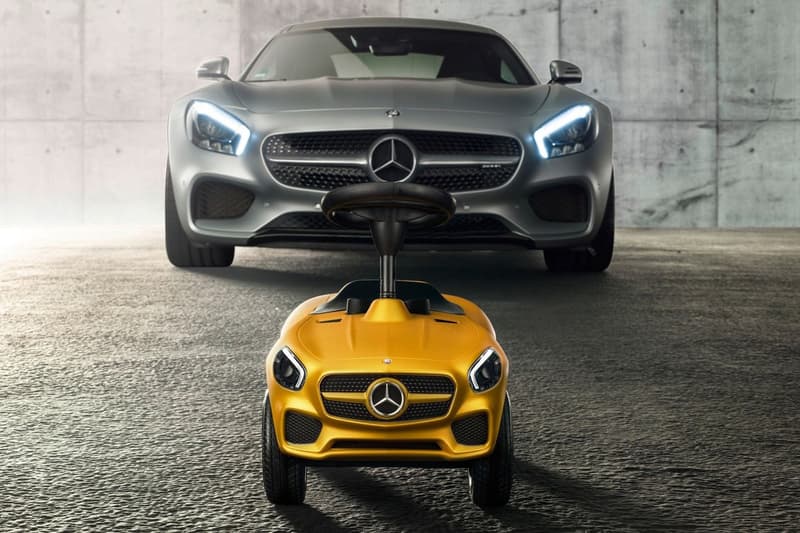 4 of 4
Announced at the Paris Motor Show, Mercedes is releasing a single-seater sports car designed for "the world's bravest test drivers" — toddlers. These Mercedes-AMG GT bobby cars are available in a classic silver and "Solarbeam Yellow" colorways. The former is modeled after the standard AMG GT, and features detailed lights, silver detailing in the steering wheel, a read seat cushion and "whisper" tires. The yellow version is based on the AMG GT 5, and features a flat-bottoms steering wheel, black wheels and black seat cushion. Details include a detailed instrument cluster and LED headlights that boast low-beam functions. The AMG bobby cars are on sale now at toy stores and Mercedes dealers, and are suitable for your #hypebeastkid 18 months and older.