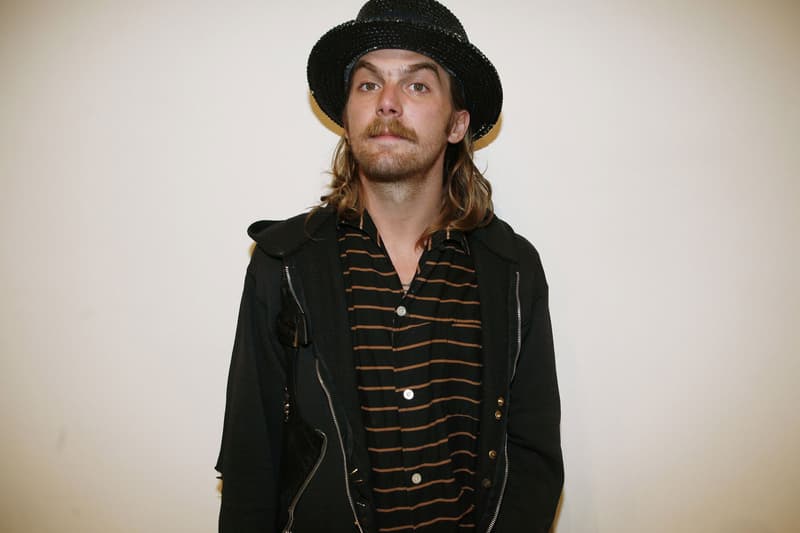 Dash Snow's Estate to Sue McDonald's for Using His "SACE" Artwork Throughout Europe & Asia
Along with the help of lawyer Jeff Gluck.
---
Dash Snow, a figurehead in New York's downtown culture throughout the early 21st century, exhibited an undeniable yet controversial talent for the arts before his tragical passing at the age of 27. Despite delving into graffiti from an early age, Snow explored additional mediums such as video and photography, leading him to exhibit works in galleries and museums throughout the U.S. and Europe, where some of his notable showings included distinct collage-style works featuring his own bodily fluids, and violence, drugs and sex-oriented photography. His own "SACE" tag was also seen throughout the streets of the Big Apple from his time as a member of the famed IRAK graffiti crew.
Dash Snow's legacy has continued to live on through his estate, who most recently collaborated with Supreme on a range of skate decks and tees. However, the shocking discovery of artwork resembling the late artist's tag in numerous McDonald's locations in the UK, France and Asia has brought about a new lawsuit from his estate. Snow's family allege that Dash's name and famous "SACE" artwork was being used as display centerpieces in several hundred McDonald's stores as part of a marketing campaign to launch new designs, and despite significant protests, the chain has yet to remove them, perhaps due to the reported nine percent increase in sales. Along with the help of Jeff Gluck, the family has began legal proceedings against the corporation in an effort to have his artwork and name removed from relevant locations immediately. See below for a brief breakdown of the case and a quote from Gluck himself.
"Members of Dash's family have decided to file this lawsuit against McDonald's in order to preserve and protect his legacy, seeking the immediate removal of his name and artwork. They fight to honor him. We all do."

- Several hundred McDonald's locations in the UK, France and Asia have allegedly used Dash's artwork and "SACE" signature without the estate's permission.

- McDonald's allegedly refused to remove the artwork despite repeated requests made by Dash's family members.

- The company has allegedly reported a nine percent increase in sales since the launch of its new redesigned restaurants.

- Dash's works have sold for six-figures at the world's most prestigious auction houses like Sotheby's and Christies. His work is also featured in the permanent collection of the Whitney Museum and has been exhibited at London's Royal Academy, Palais de Tokyo in Paris, the Pergamon in Berlin and the Brooklyn Museum.