Why the All-Electric Formula E Series Heralds the Future of Electric Racing
We headed to the opening race in Hong Kong to take in the cutting edge of electric car technology.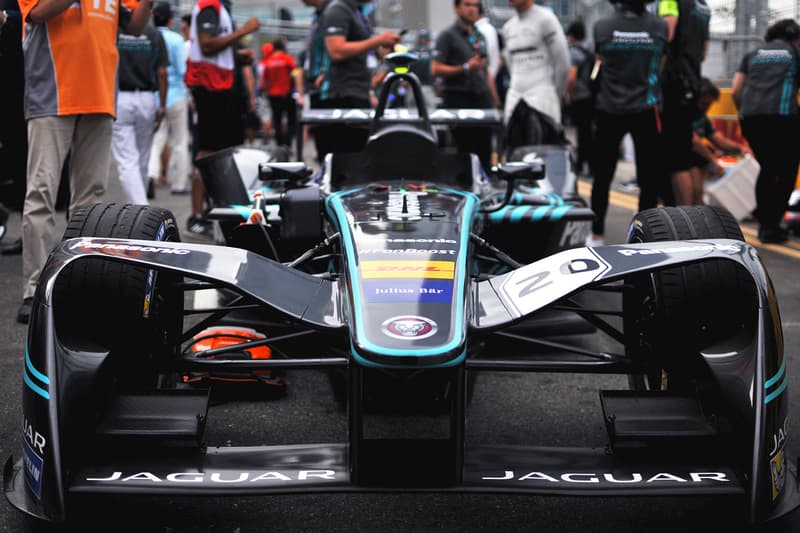 1 of 5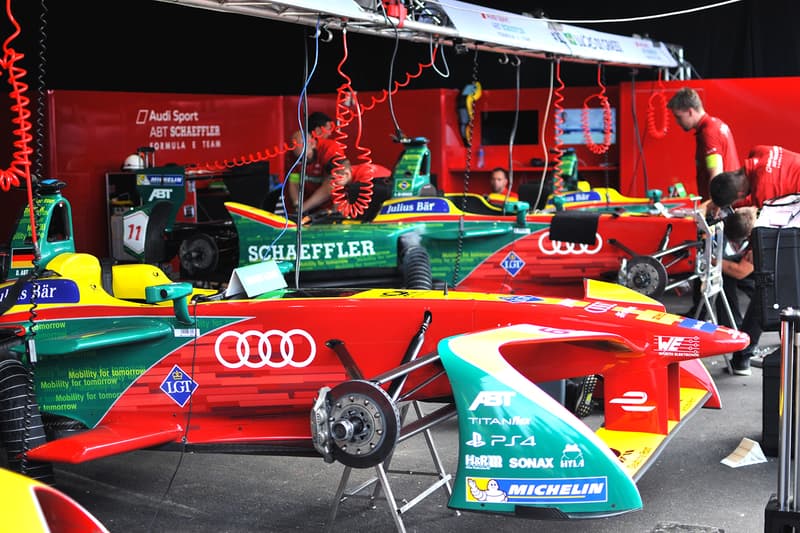 2 of 5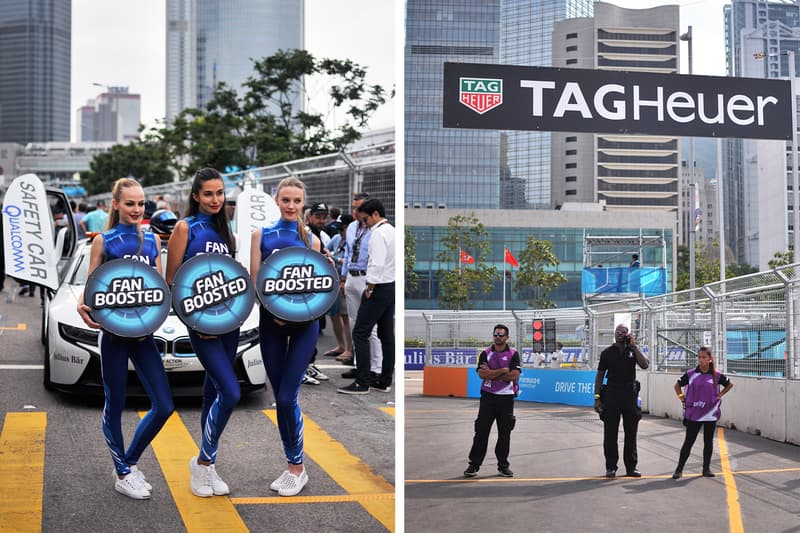 3 of 5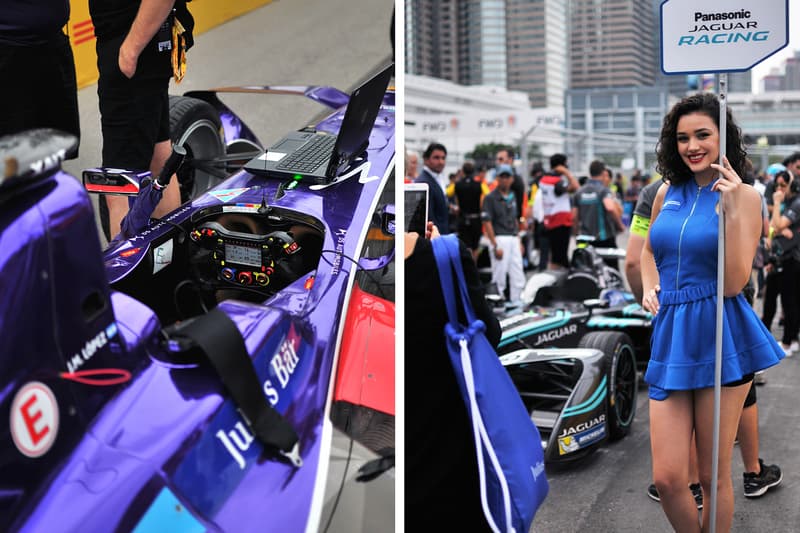 4 of 5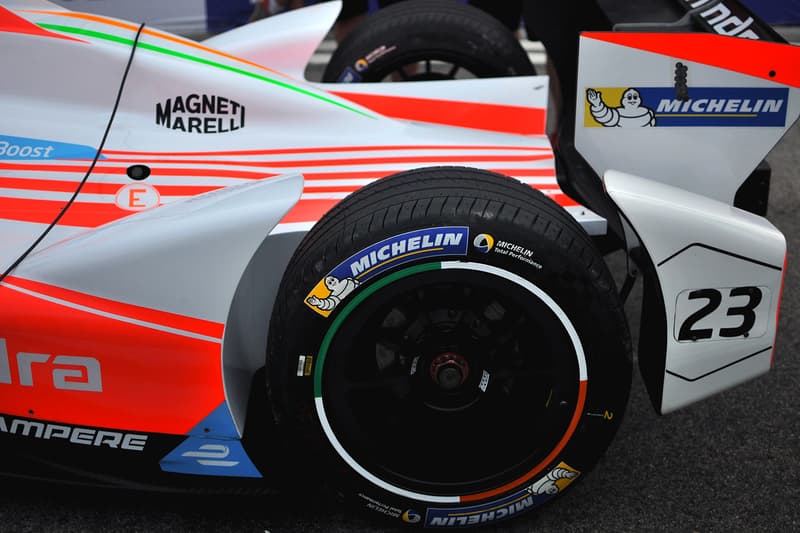 5 of 5
In the heart of Hong Kong's perpetually frenetic Central financial district, a remarkable hush descended on its normally clogged thoroughfares for all of the past weekend for the first motorsport event of its kind in the Asian metropolis — the Formula E Hong Kong ePrix. However, the usual din of the city's double-decker buses and bright-red taxis was not replaced by the ear-deafening screams and intoxicating stench of petrol that normally accompanies Formula 1 race circuits. Instead, there was the altogether more polite whir of high-speed electric motors propelling the Formula E cars at speeds of up to 140 mph (versus Formula 1 top speeds of over 200 mph) down Hong Kong's iconic waterfront, with nary a whiff of vehicle exhaust in their wake.
Not exactly stuff to quicken your heartbeat, but as we watched these cutting-edge electric cars zip by from the grandstands, the feeling that we were already living in the future was undeniable. As a motorsport engineered for the millennial generation, Formula E introduces some unique constraints with its all-electric premise that anyone with a smartphone will identify with. Equipped with a 200kW battery, drivers only have 25-30 minutes of juice before running out, and as the battery is sealed inside the car for safety reasons, this requires the driver to hop into a fresh car during a pitstop halfway through the 45-minute race. Indeed, watching the remaining battery percentage drop next the drivers' names on TV coverage inspires a certain schadenfreude as we've all been in the same compromising position before, trying to conserve the dwindling charge on our smartphones on a night out.
A less-than-conducive battery charge also requires drivers to efficiently manage their race strategy to ensure they can make it to the finish line, whether this means constantly conserving throughout the race or holding back for a final burst. Temperature and humidity can also adversely affect the battery performance, with pit crews seen pumping liquid nitrogen over the battery packs before the race to keep them at the minimum allowable temperature of 21 degrees Celsius (70 degrees Fahrenheit). Formula E has also fully embraced its digital nature with the heavy incorporation of social media into its very competition structure — an exciting feature called #FanBoost encourages fans to give a boost of power to their favorite driver by voting online, with the three most popular drivers receiving an extra 100kJ during the race which can dramatically alter the final results.
As for what the motorsport lacks in blood-churning, adrenaline-pumping sound and fury, it makes up for in short and narrow circuits full of hairpin turns that naturally breed plenty of paint-trading, aggressive jostling, and bumper-to-bumper action. Some close-quarters highlights of the ePrix included TECHEETAH's Ma Qing Hua getting crushed in a sandwich in the first lap, NEXTEV's Nelson Piquet and Virgin's José María López causing a mini pile-up at the chicane, and a dramatic three-abreast dash down a two-lane straight in the second lap with not an inch to spare. The ePrix's setting in the very heart of Hong Kong's world-famous cityscape made the event all the more spectacular — a feat made possible thanks to Formula E's minimal noise and lack of emissions that make it suitable for densely-populated areas.
Hong Kong's race was merely the opener for the third season of Formula E, yet the discipline is quickly rising to the forefront of the automotive racing world, with the likes of Audi, BMW, Citroën, Renault, and Jaguar represented this season. Faraday Future — the mysterious new California-based electric vehicle start-up — is also participating, bringing a fresh perspective and new momentum to the mix of traditional heavyweights. With McLaren currently developing a battery that will allow Formula E cars to complete a whole race in a single charge, expect more big names to sign up as technical constraints and barriers to entry are gradually removed.
But while Formula E has grabbed column inches worldwide, Tesla, a notable absentee from Formula E proceedings, has instead given its blessing to an all-Tesla racing league called the Electric GT World Series that is still under development and is hoping to host its first race next March. Designed with shorter races in mind and taking place at storied Formula 1 circuits like Nürburgring, Barcelona Circuit, Donington Park, Electric GT drivers will be racing the Model S P85+ four-wheel sedan. This represents an expansion of the purview of electric racing from the single-seater configuration of Formula E, thus fleshing out the ecosystem and potentially attracting even more viewers, teams and sponsors. From here on out, as technology progresses to the point where electric cars reach the same speeds as conventional race cars, electric racing will be seen as an increasingly credible alternative, or even replacement, to the motorsport leagues of old.
But how does electric racing figure into the burgeoning electric automotive industry? With the money and expertise being pumped into the race cars, Formula E acts as a hotbed of innovation for electric motoring — the solutions that are devised for the unforgiving weight, temperature and capacity constraints of Formula E batteries eventually trickle down to consumer electric vehicles for more efficient, better performing cars. As Panasonic Jaguar Racing team director James Barclay told The Verge, "We can learn a lot from Formula E about managing [battery] thermal heat issues. We can also learn about the programming, how to get the maximum out of our cars. The hardware isn't likely to be the same, but it's the philosophy, the technique, the systems, and the programs that we'll learn a huge amount from. And those are really relevant for our road cars."
In a break from previous seasons where the cars provided were all identical, teams were allowed this season to tinker with the powertrain, meaning they could decide the size and power of the electric motors used. With Formula E expected to allow alterations to the chassis and battery pack in upcoming seasons, this mix will allow the teams to experiment and optimize the most efficient configuration for the race cars. Inevitably, this technology is already beginning to show up in road car designs – a concept for the Renault Trezor unveiled at this year's Paris Motor Show incorporated a motor and regenerative braking system inspired by Formula E.
It's undeniable that racing is now entering a new digital age, and the headlining spectacle that is Formula E is just the beginning of a new normal in the automotive world that is quieter, cleaner, and more technologically advanced. Electric racing might not come with a bang, but you can rest assured that the change it promises to bring will be more deafening than anything that's come before.