Here Are Europe's Most Expensive Soccer Teams
Did your favorite team make the list?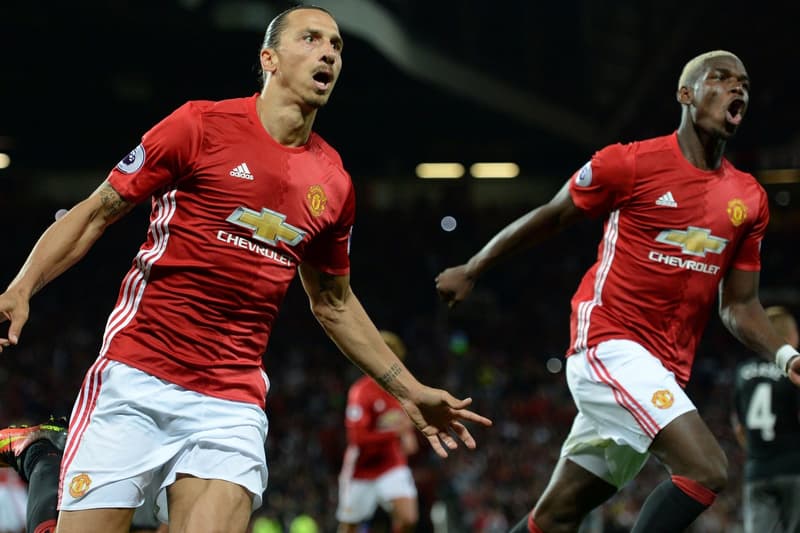 Thanks to Swiss research institute CIES Football Observatory, an official list of Europe's most expensive soccer teams have been announced. Two Premier League teams find themselves in the top three, with of course, Manchester United taking the top spot with a roster worth €718 million EUR (approximately $803 million USD) thanks to players such as Paul Pogba and Zlatan Ibrahimovic. Coming in second and third are the Spanish giants from La Liga Real Madrid at €634 million EUR (approximately $709 million USD) and PL's Manchester City at €611 million (approximately $683 million USD). The most expensive teams come from the Premier League, which boasts five clubs in the top 10 alone. Take a look at the top 15 below and check back to CIES for the full list.
Europe's Most Expensive Soccer Clubs
1. Manchester United – €718 million EUR (approximately $803 million USD)
2. Real Madrid – €634 million EUR (approximately $709 million USD)
3. Manchester City – €611 million EUR (approximately $683 million USD)
4. Barcelona – €485 million EUR (approximately $542 million USD)
5. Chelsea – €481 million EUR (approximately $538 million USD)
6. PSG – €455 million EUR (approximately $508 million USD)
7. Juventus – €395 million EUR (approximately $441 million USD)
8. Arsenal – €381 million EUR (approximately $423 million USD)
9. Bayern Munich – €357 million EUR (approximately $399 million USD)
10. Liverpool – €356 million EUR (approximately $398 million USD)
11. Inter Milan – €295 million EUR (approximately $330 million USD)
12. Tottenham – €274 million EUR (approximately $306 million USD)
13. Borussia Dortmund – €237 million EUR (approximately $265 million USD)
14. Everton – €212 million EUR (approximately $237 million USD)
15. Monaco – €202 million EUR (approximately $226 million USD)