An Ode to Dylan Rieder: A Look Back at His Signature Products
Here's the Supreme, Fucking Awesome! and HUF rider's noteworthy collaborations.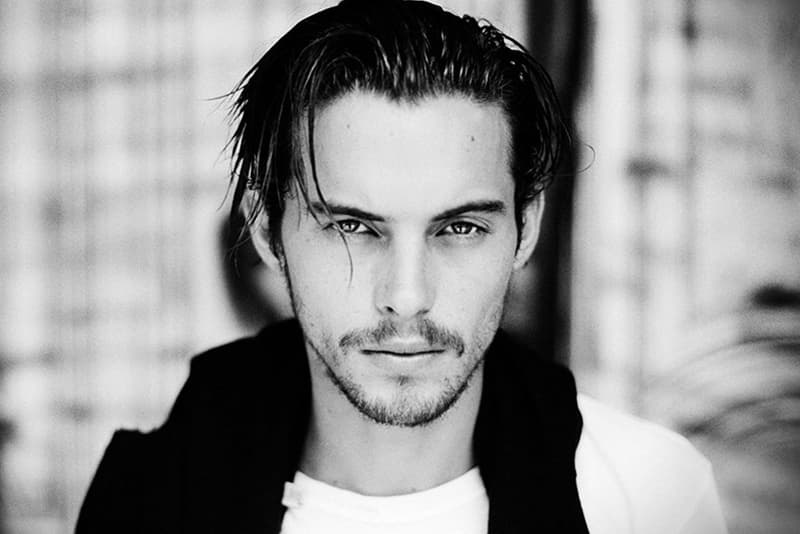 Renowned skateboarder and model Dylan Rieder passed away on Wednesday at age 28 after a long battle with leukemia. Best known for his effortless steez on and off the four-wheeler, the Westminster, California native inspired a generation of skateboarders who latched onto every part of his career, from 2006's TransWorld SKATEboarding "A Time to Shine" skate film, Osiris' "Subject to Change," Alien Workshop's 2009 production "Mind Field," to his award-winning part in Supreme's "cherry." Regarding his style, close friend Jason Dill once summed up: "Look at this original little fucker running around in his cute little rolled-up pants and his fucking shirts with the buttons on and little necklace and shit. He looks great. That's what's funny. You talk about the way Dylan dresses. Look what we're doing now: talking about Dylan. So joke's on you."
Growing up in California, Rieder started skating at age nine and turned pro at 18. Following early partnerships with the likes of Quiksilver and Osiris, it wasn't long before Rieder catapulted into the professional domain. As his tenure bloomed, the fashion industry also felt energized by his charisma as a dismal rockabilly skateboarder. In 2014, Rieder was featured in a DKNY campaign alongside A$AP Rocky, Jourdan Dunn and Cara Delevingne. Outside of skateboarding, Rieder's edgy aesthetic spilled onto side projects such as The Hunt, a boutique located in New York's Lower East Side which sells Americana-inspired oddities, ornaments and jewelry. His solemn, and at times introverted personality could also be felt in his mix for Jenkem Magazine; an hour of dark singles to complement rainy mornings or breakups. As a tribute to his expansive tenure in skateboarding and fashion, here we highlight a number of Reider's signature products from multiple projects he partook in.
Fucking Awesome! "Dylan Class Photo" Skateboard Deck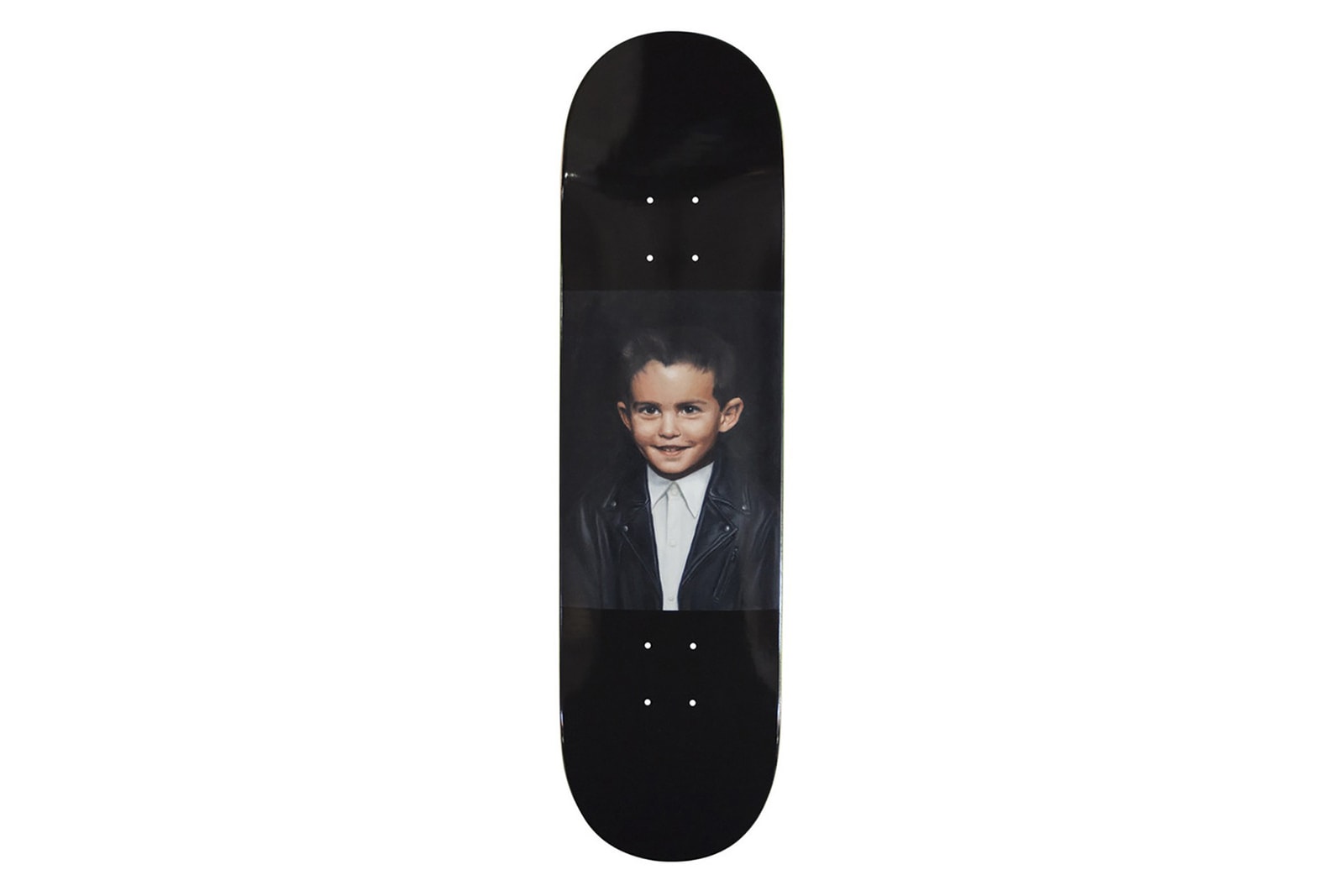 Shortly after his part in Supreme's "cherry," Rieder joined ex-Alien Workshop teammates Jason Dill and Anthony Van Engelen on their Fucking Awesome! lineup. Among the decks they released, which includes the thought-provoking Fucking Awesome! x Dylan Rieder "Cumshot" Deck, is this Canadian maplewood design featuring Rieder's class photo and Fucking Awesome!'s embossed Snoopy logo.
EPØKHE "The Dylan" Sunglasses
Part of his onslaught of design projects was 2014's collaboration with sunglasses imprint EPØKHE. Developed under the guidance of Rieder, his debut signature frames took 18 months to create. Handmade using premium acetate, hardware and EPØKHE optics, the limited release was available in "Deep Tortoise" and "Matte Green." On the collaboration, Rieder said, "I wanted to design sleekly shaped glasses with an evil feel behind them."
Dylan Rieder x Gravis Slip-on Skate Shoe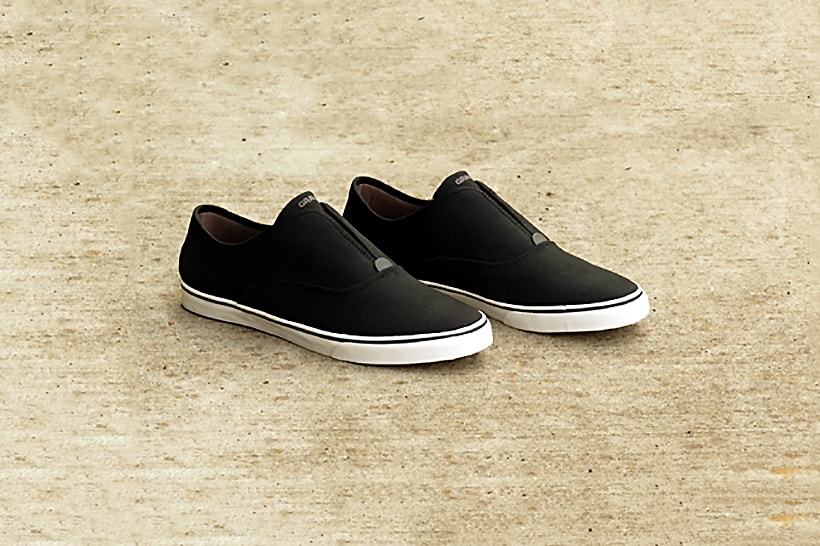 In 2010, Gravis released a dress-style sneaker for skating. Designed by Rieder himself, the slip-on silhouette boasts a comfortable footbed and a low-profile vulcanized construction which balances a modish, dress shoe aesthetic with rugged skate shoe elements.
Dylan Rieder x Splitfire "Sour Grapes" Wheels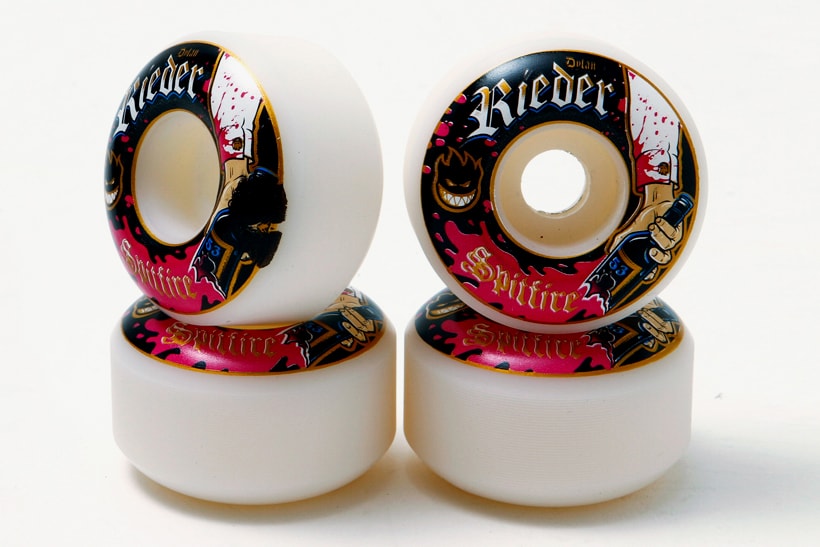 In tribute to Dylan Rieder, the skater's wheels sponsor Spitfire is hosting a homepage takeover with the words "FOREVER IN OUR HEARTS DYLAN" on its webpage. As part of Deluxe Distribution, Spitfire took care of Rieder's bearings while also providing signature wheels such as the "Sour Grapes" above.
Dylan Rieder x Thunder "Cut Throat Lights" Truck Low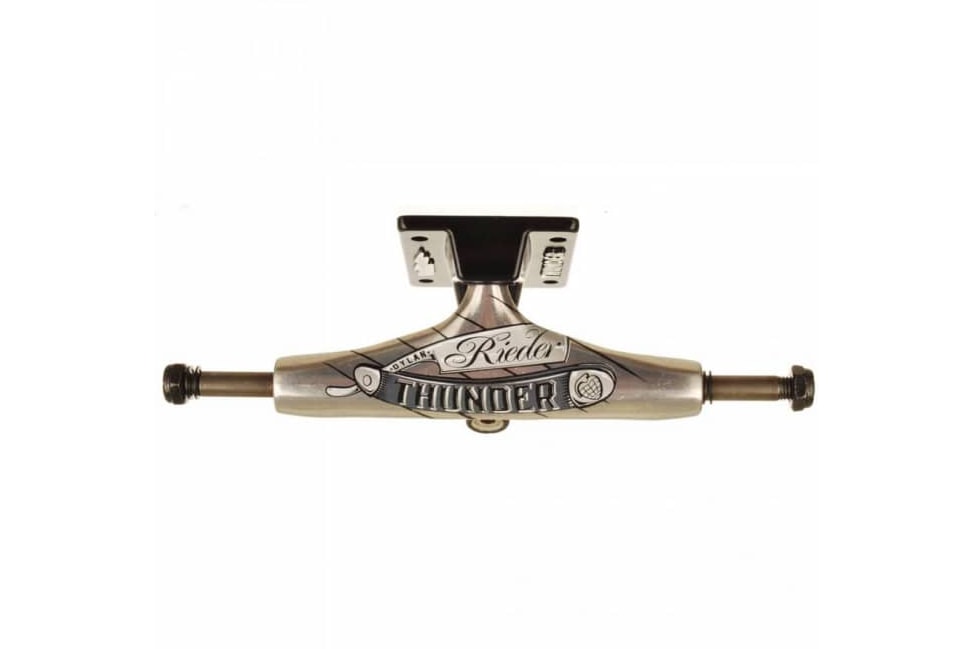 Thunder was Rieder's truck sponsor. Here's the "Cut Throat Lights," a custom design which features Old English script written over a switchblade artwork as a tribute to Rieder's vintage rockabilly style. The truck is constructed with 5-inch wide hangers and feature hollow point chromoly kingpins and aircraft grade aluminium baseplates for a lighter finish.
Dylan Rieder x HUF Pro Model
During his time with HUF, Rieder released a number of silhouettes appropriate for both for the skateboarding and lifestyle categories. His pro model, aptly dubbed The Dylan, was released in a number of styles, from full-grain cracked leather to slip-on patent. Never one to become complacent with his own designs, Rieder challenged the habitual sneaker styles prominent in the market, omitting a cushioned athletic construction for a slimmed down, plimsoll-like build to complement his signature rock 'n' roll look. Check out the Pro Model 2 above which riffs off of his Gravis collaboration.
Andy Warhol x Alien Workshop "Death and Disaster" Dylan Rieder Deck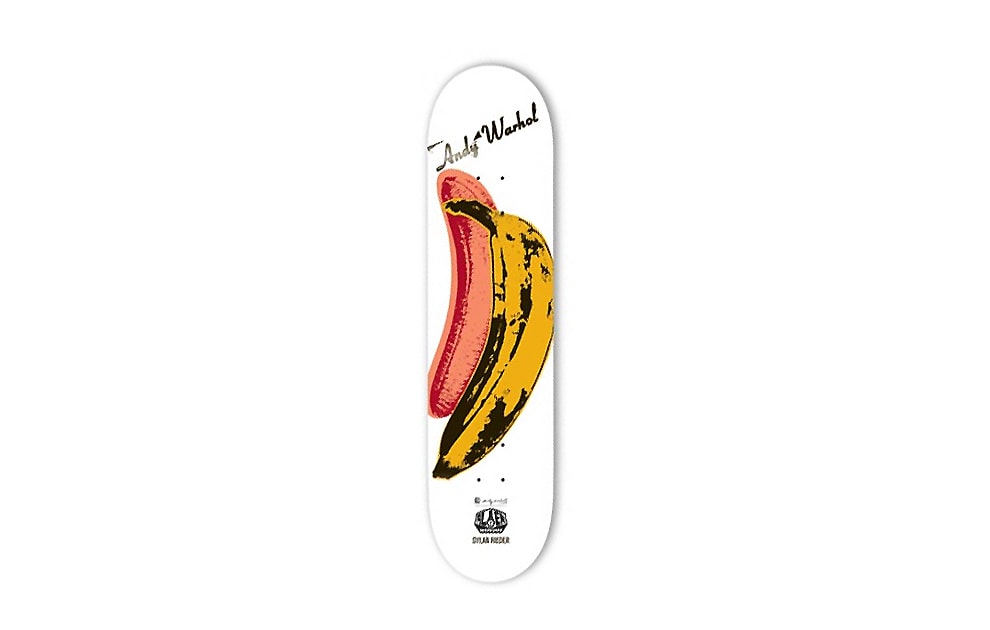 In 2010, Alien Workshop teamed up with the Andy Warhol estate for an expansive two-part board collection. The collection featured the late American pop artist's Death and Disaster series, many of which are recognizable in his inventory of work. The collection created custom decks for Alien Workshop's pros Mike Taylor, Steve Berra, Rob Dyrdek, Omar Salazar, Arto Saari, Grant Taylor, Jason Dill, Anthony Van Engelen, Heath Kirchart and Dylan Rieder. The hardwood maple deck above is from the collaboration's first release of two.
Join Our Discussions on Discord
The HYPEBEAST Discord Server is a community where conversations on cultural topics can be taken further.