Black Mirror's "Playtest" Might Be the Best Haunted House Movie of the Year
Decoding the Netflix original's horrifying look at the future of gaming.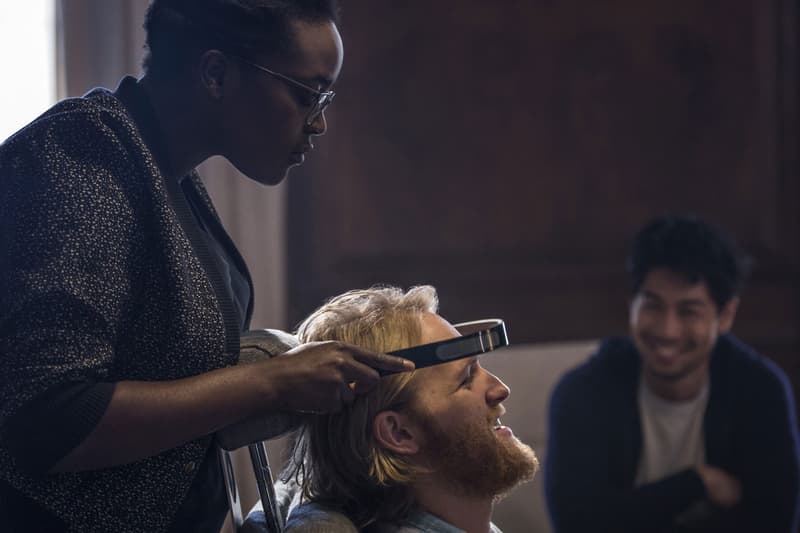 Black Mirror returned last week and amplified our latent technophobia and paranoia along with it. We've already told you about how Charlie Brooker's postmodern take on the Twilight Zone offers a terrifying glimpse at a not-too-distant future where technology and social media hold tremendous sway over our everyday lives, but the new season delivered on all of that and more. As in previous series, Brooker tells compelling stories that ring both familiar and poignant to modern viewers; some episodes ("Nosedive") smack of #fakedeep, while others still ("San Junipero") contained surprising glimmers of hope for the future; one episode in particular, "Playtest," offers a terrifying tale about the possible future of gaming as we know it.
(Warning: mild spoilers ahead)
"Playtest" stars Wyatt Russell as Cooper, an American tourist traveling around the world, sightseeing and dodging phone-calls from his mother after the death of his father; while in London, he meets Sonja (played by Hannah John-Kamen), a tech journalist. When Cooper's funds run out, he is loathing to contact his mother and resorts to using an app called OddJobs to get paid. Luckily, there is a lucrative listing offered by SaitoGemu, a video game company owned by the reclusive Shou Saito, who has been working on a tight-lidded project called Harlech Shadow. After a little egging on from Sonja—photos of literally anything to do with Harlech Shadow could fetch a hefty sum, after all—Cooper takes the gig and travels up to SaitoGemu HQ. There, he is greeted and accompanied by Katie (Wunmi Mosaku), who explains that Cooper is there to test out the company's latest innovation, but not before she confiscates Cooper's cellphone.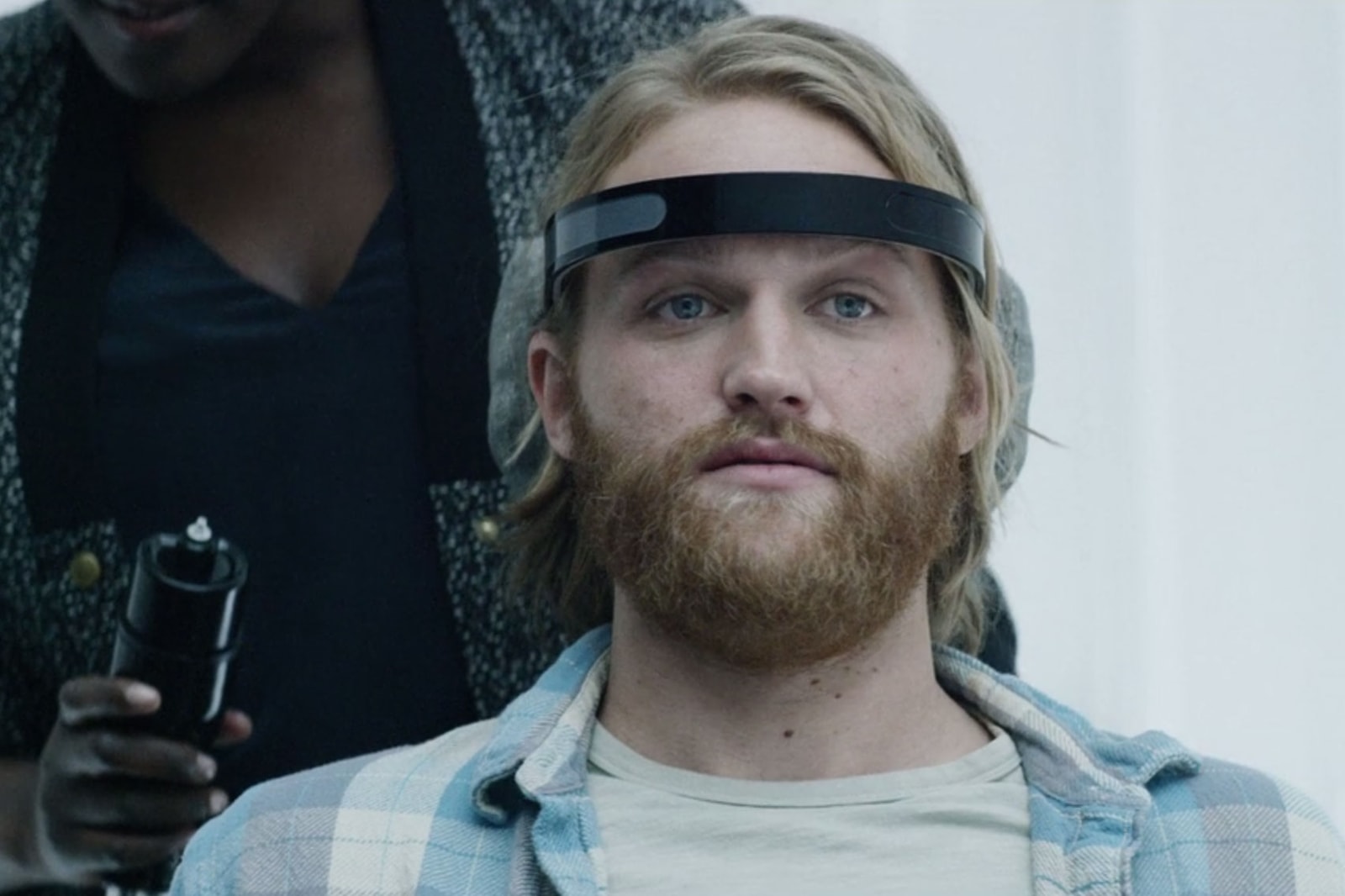 When Katie leaves the testing room to fix paperwork, Cooper leaps into action, turning his phone on, snapping a picture of some seriously invasive-looking medical equipment, and texting it to Sonja. Cooper returns his phone and retakes his seat before Katie reenters. When she does, she explains that the device delivers a cybernetic implant – nicknamed 'the mushroom' – which doesn't augment reality so much as it layers additional simulacra on top of it. After administering the mushroom, Katie begins to initiate the game, when Cooper's mother decides to call his phone; Cooper then plays a pretty realistic game of Whack-A-Mole and, enjoying that, agrees to test the "full experience."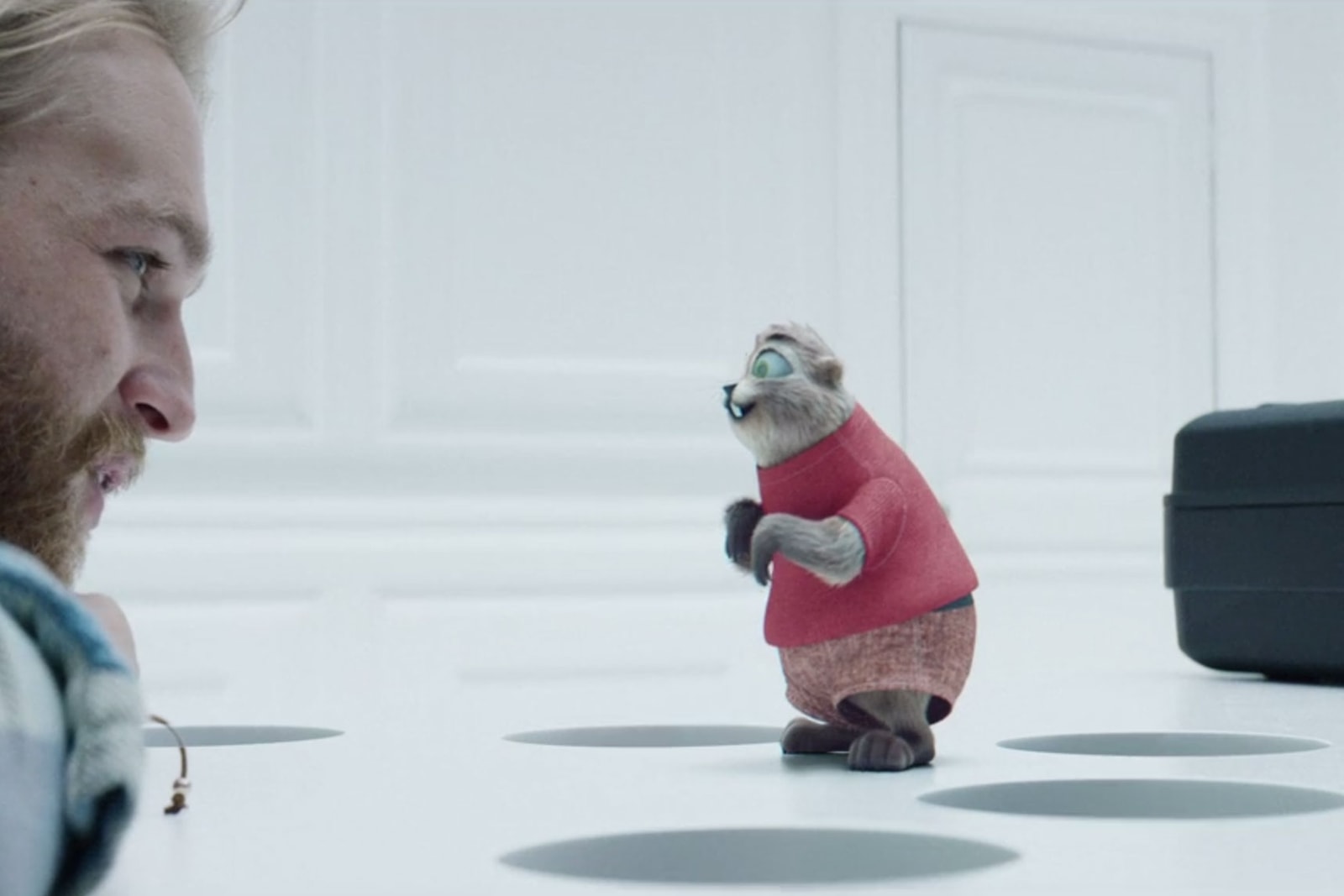 Enter Shou Saito, played by Ken Yamamura, who explains that players enjoy games because "they survive." Katie and Shou then explain that they've been working on the ultimate horror gaming experience (gulp): Harlech Shadow utilizes a neural network to read the individual's innermost insecurities and fears in order to create the most terrifying experience possible. Katie updates the mushroom's software and, with Cooper's consent, starts the game.
What follows is one of the strongest horror works released this year, chiefly because while "Playtest" does offer a poignant critique of the gaming industry's future, where it really succeeds is as an entry in the haunted house film genre.
In a year crowded with films that showcase the claustrophobic confines of creepy houses—The Conjuring 2, Ouija: Origin of Evil, even "Playtest" director Dan Trachtenberg's 10 Cloverfield Lane—the episode effectively subverts classic tropes and conventions in both the literal and figurative senses. On its surface, it could succeed because Harlech Shadow is set in a very creepy, very old house. But, in keeping with Black Mirror's postmodernist bent, Cooper is not a genre-blind protagonist stumbling around in the dark: he mocks Sonja for readings about the Singularity, for example. But Brooker doesn't assume the show's audience is genre-blind, either: while Cooper and the show's viewers may coyly predict some jump-scares, there are always further, much more psychologically jarring twists that they cannot foresee. In a recent AMA, Brooker even hinted at further experiments with mind-fuckery:
Have they considered fucking with the audience by having different ends or scenes depending on the day of the week someone is watching?

"Have thought about that with Playtest (wanted to do a 'Nightmare mode' for people watching it a second time — with different fourth-wall breaking scenes). But it was just too logistically complicated. We may revisit the idea tho."
1 of 3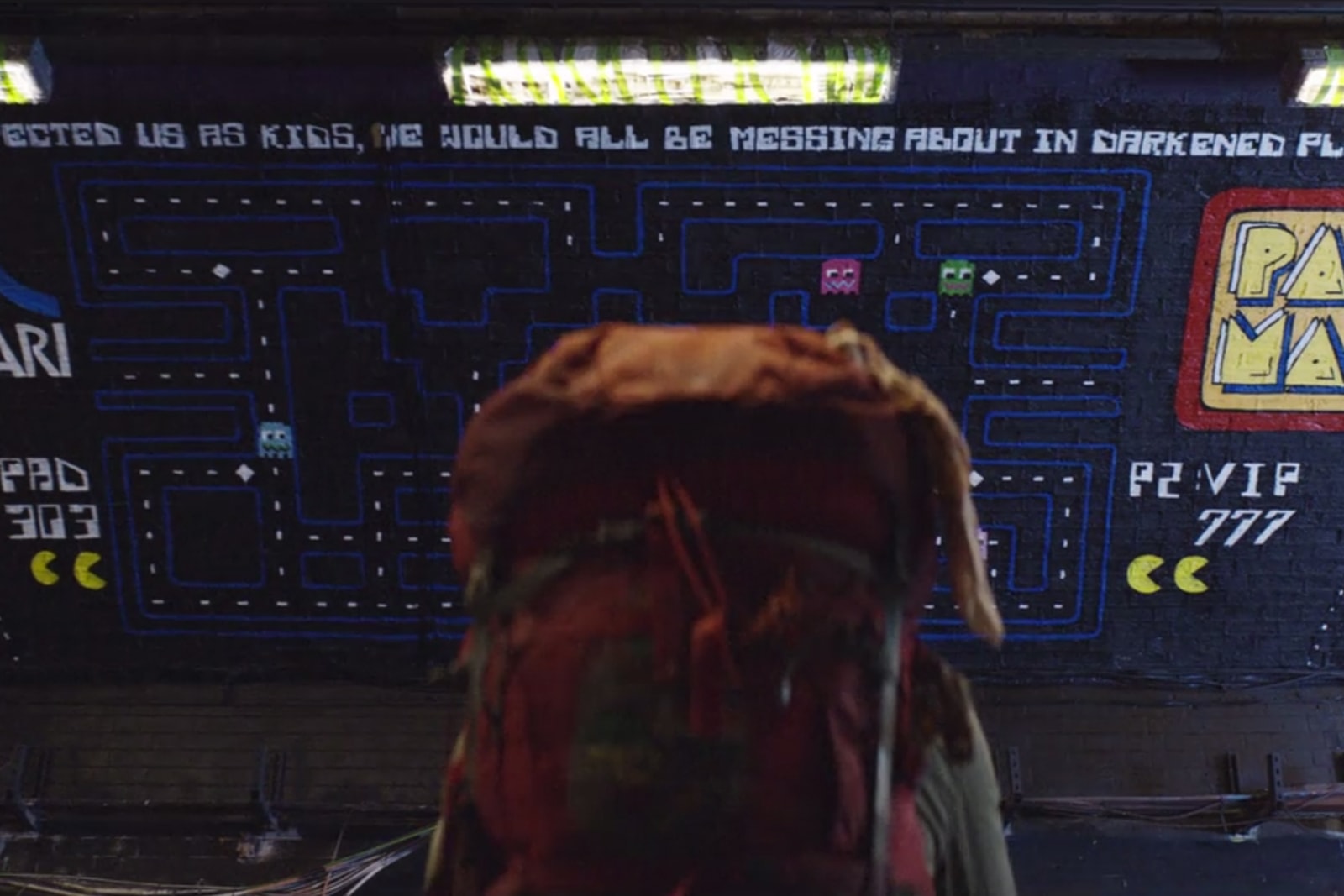 Pac Man makes a cameo
2 of 3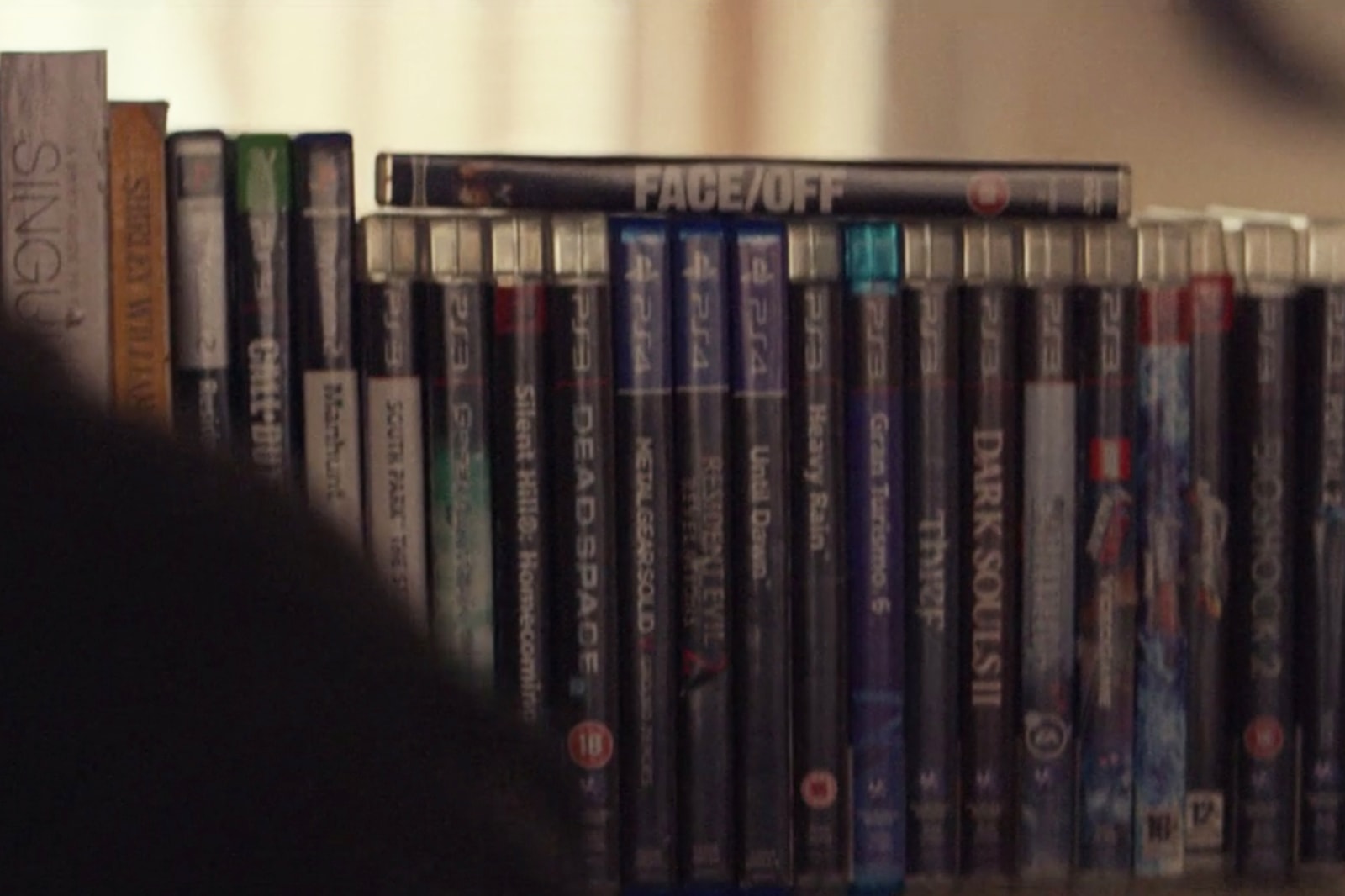 Sonja's impressive video game collection
3 of 3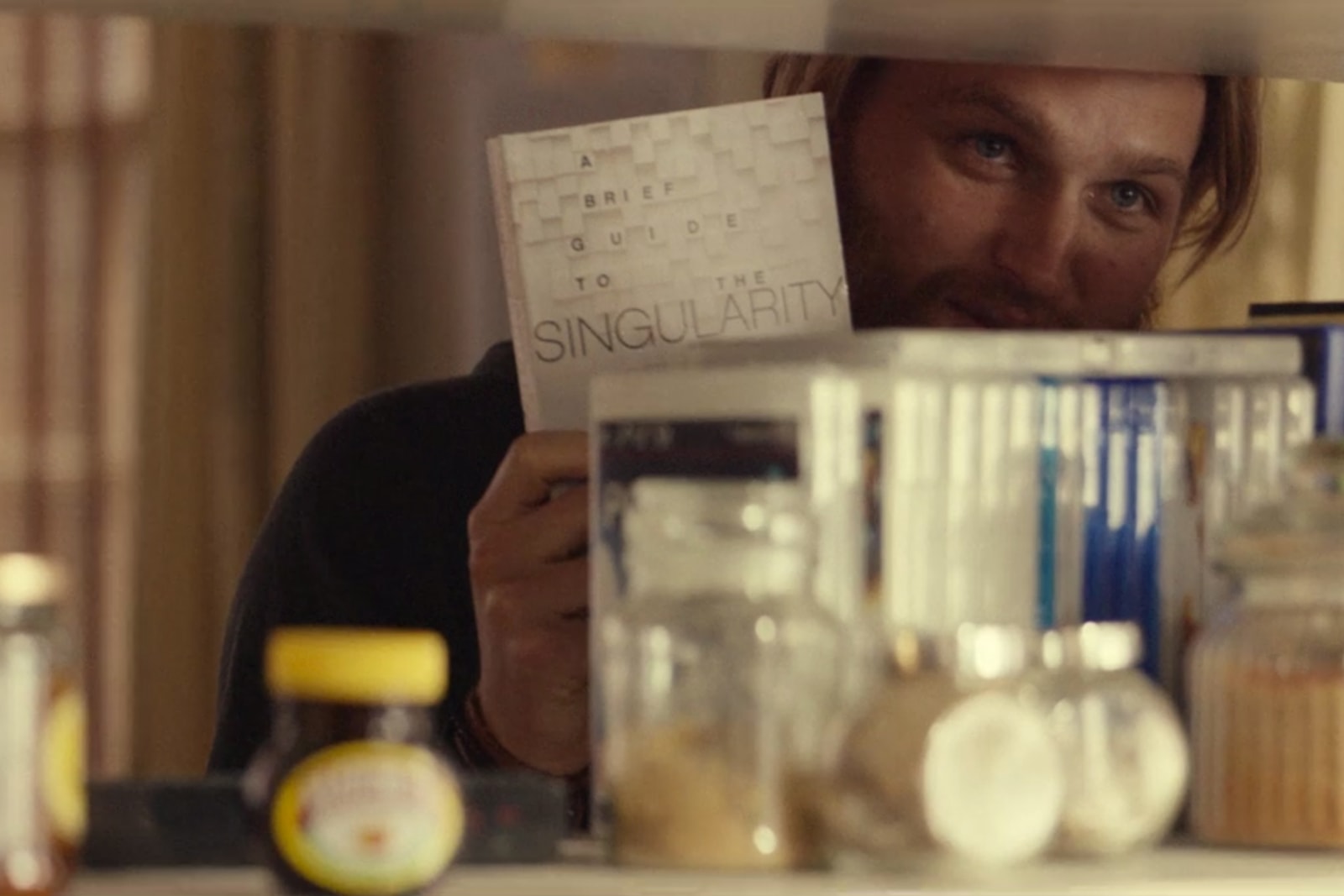 The episode also explicitly mentions the Singularity
It bears noting that Brooker is no casual gamer—he was a writer and game reviewer at PC Zone magazine, where he published lengthy, multi-page "nonsensical screeds" about Tomb Raider before he made the leap to TV—and it shows. Like any good video game, the episode is jam-packed with Easter eggs and tongue-in-cheek references to games both recent and arcane. Sonja has an extensive collection of video games on her shelf, including Resident Evil: Code Veronica and Revelations, Silent Hill: Homecoming, Bioshock 2, Metal Gear Solid V: Ground Zeroes and Dark Souls II, among others. Each of these games contributes genomes to the episode's overall DNA: Harlech Shadow's creepy manor is a dead ringer for the Spencer Mansion from Resident Evil; Hannah John-Kamen contributed voice work to both Dark Souls and Dark Souls II; and Katie's pivotal question–"Would you kindly open the door?"—will ring ominously familiar to anyone who played BioShock.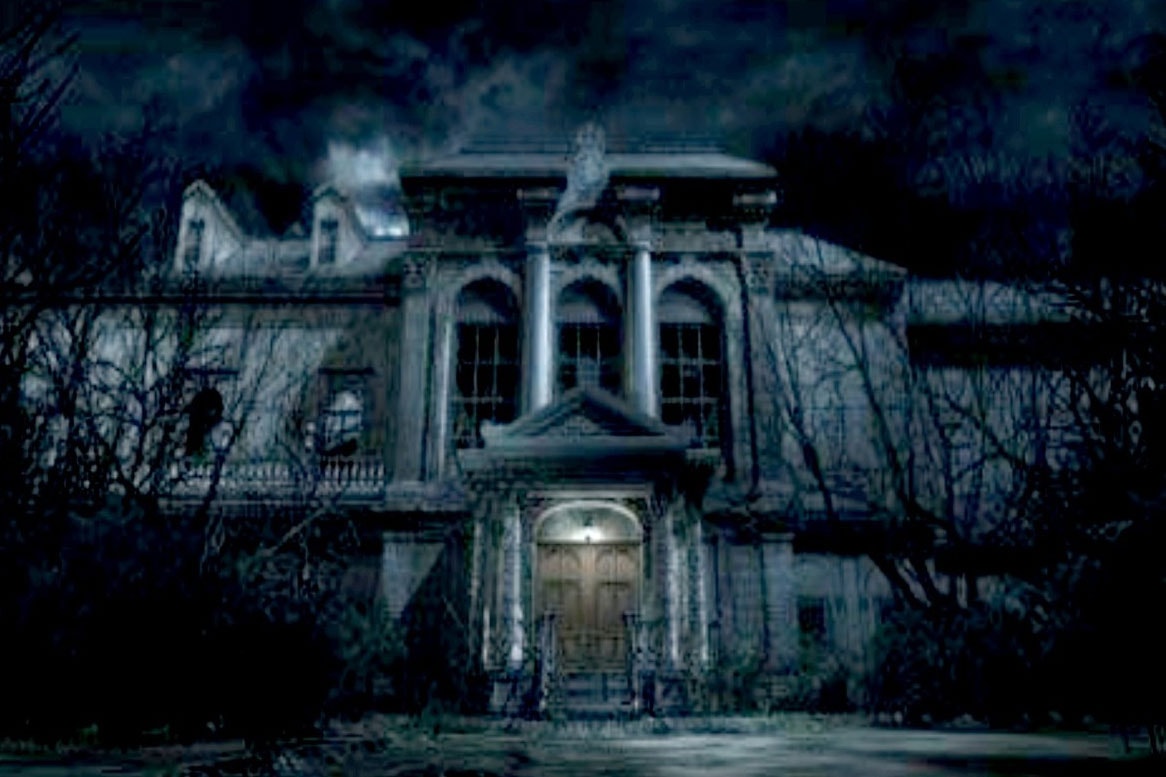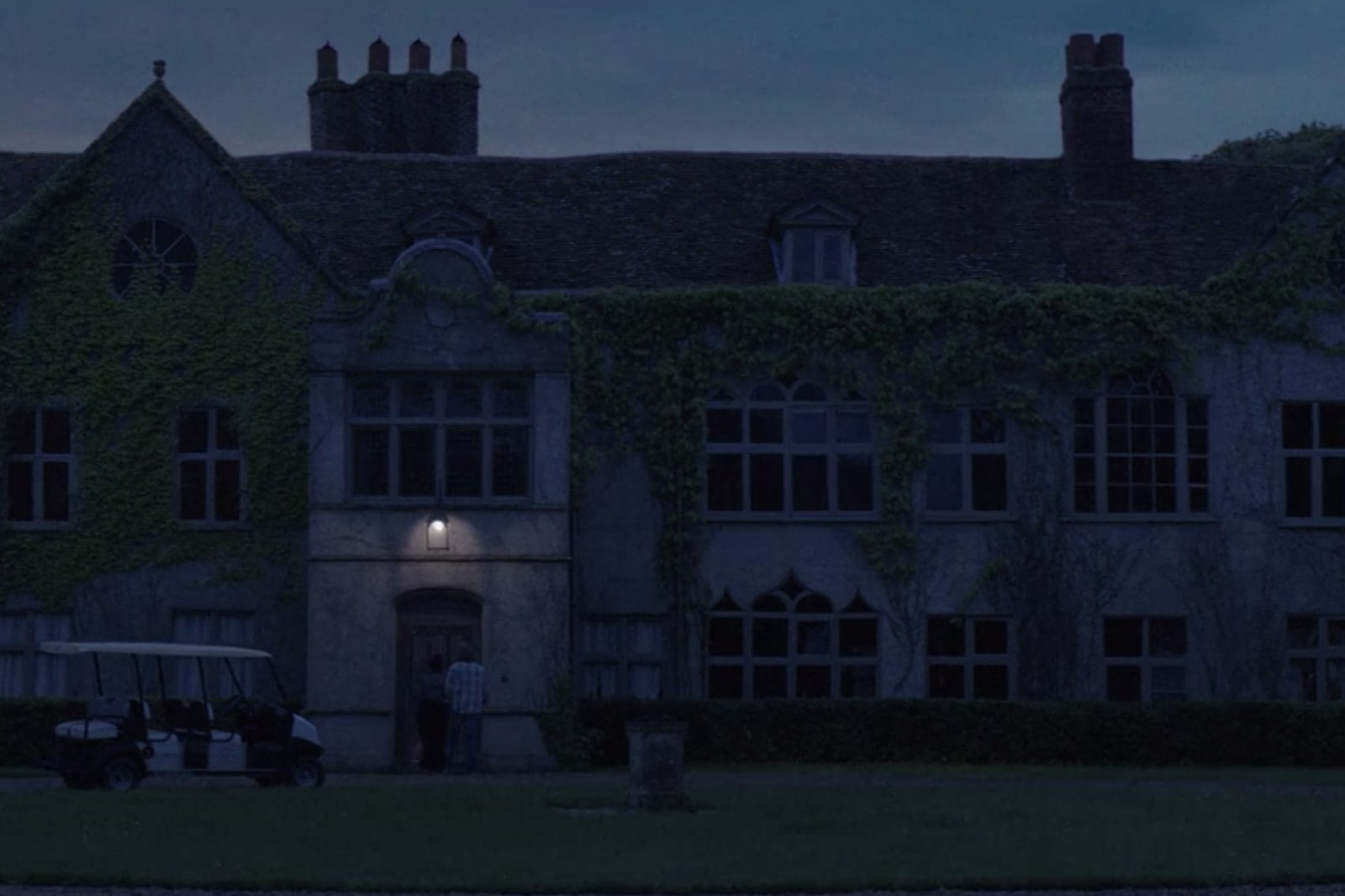 Additionally, SaitoGemu's president, Shou Saito, takes serious cues from Hideo Kojima, who has never been one to shy away from auteur projects and forward-thinking game design. The mushroom's ability to mine players' psyches for their innermost secrets and fears is, in some ways, a technical maxim of Psycho Mantis from the original Metal Gear Solid, who could read players' memories cards and had to be outsmarted by plugging a controller into another port to prevent him from reading one's mind. The Guardian has also noted a shocking resemblance between Harlech Shadow's neural net and the psychological assessment players received while playing Silent Hill: Shattered Memories. This dystopian vision, it seems, might not be so far removed at all.
In the end, "Playtest" is horrifying, not only because the haunted house is the human mind all along, but because it is able to scare an audience that has grown increasingly desensitized to the conventions of modern horror. Eventually, the episode gets bogged down in a series of the very same Shyamalanian plot twists that plague countless entries in the horror genre, and the scariest, most poignant takeaway might just be how nonplussed viewers are by the episode's final reveal.
And now: resume viewing.