Thom Browne 2016 Fall/Winter Collection Looks Back at the Good Ol' Days
The New York-based designer attempts to turn back the clock with his distressed suits.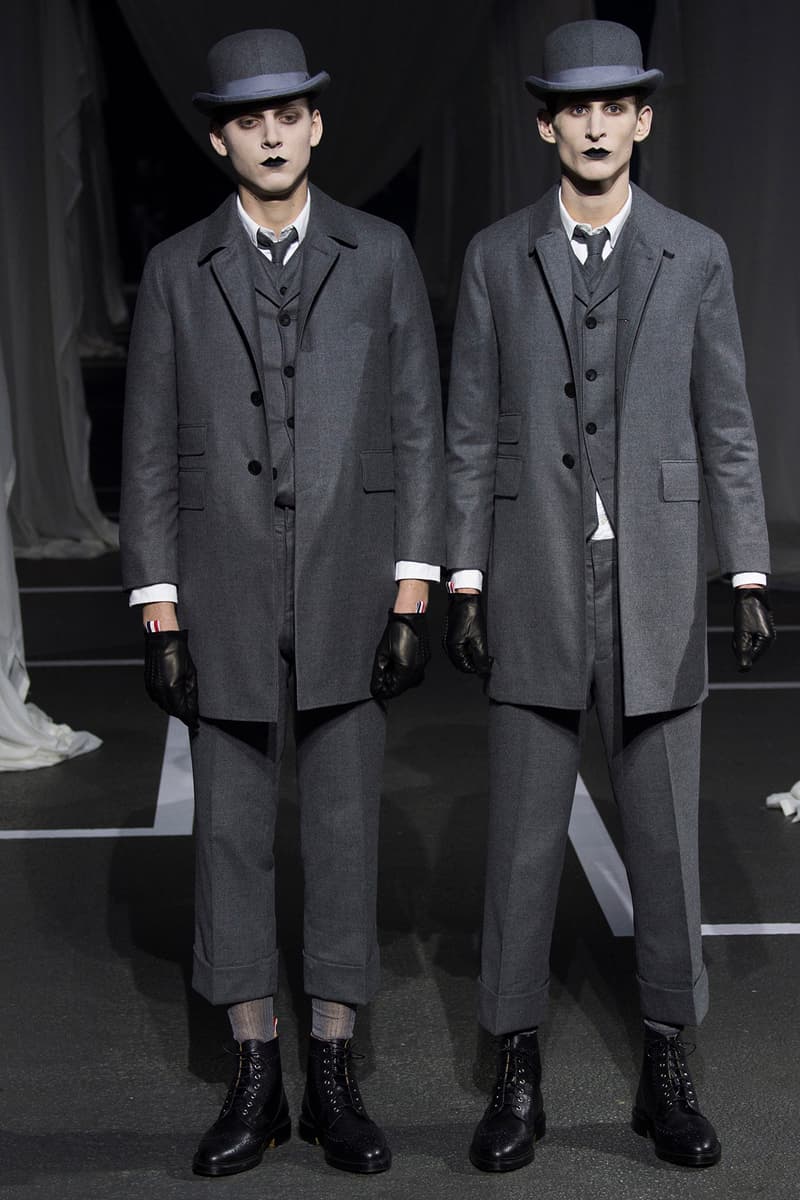 1 of 25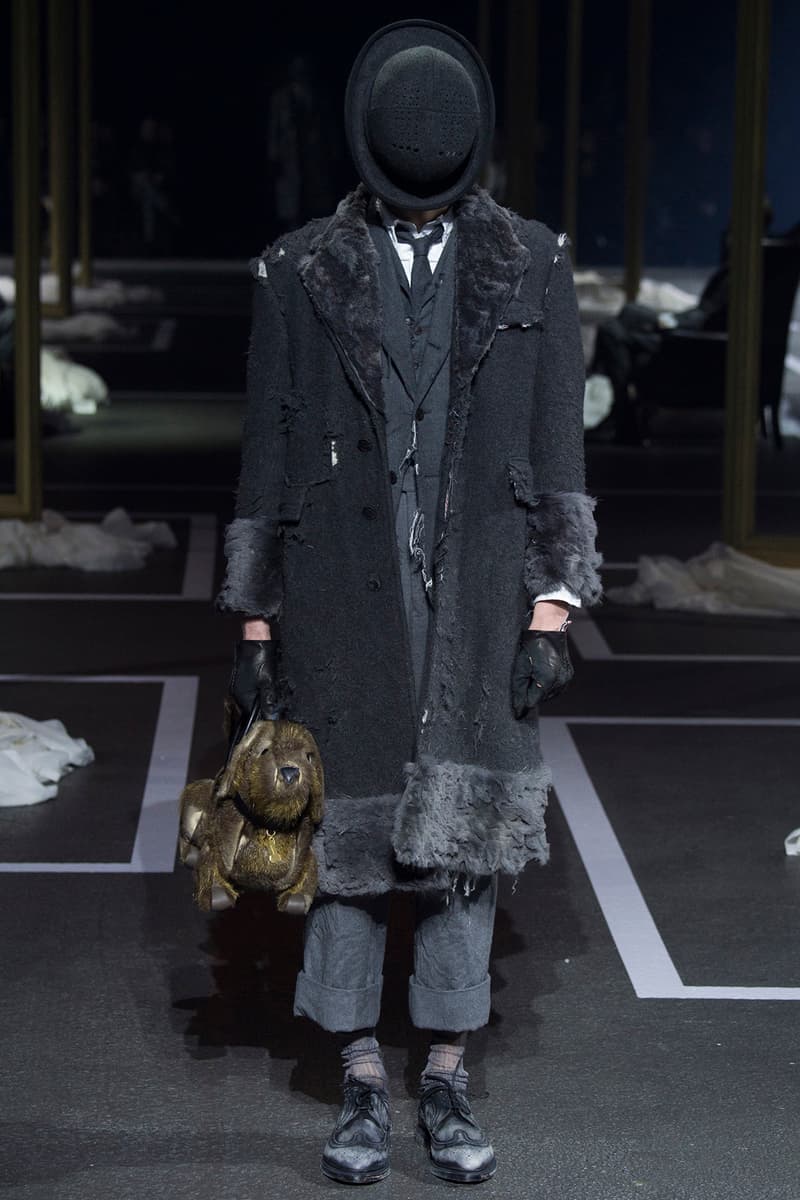 2 of 25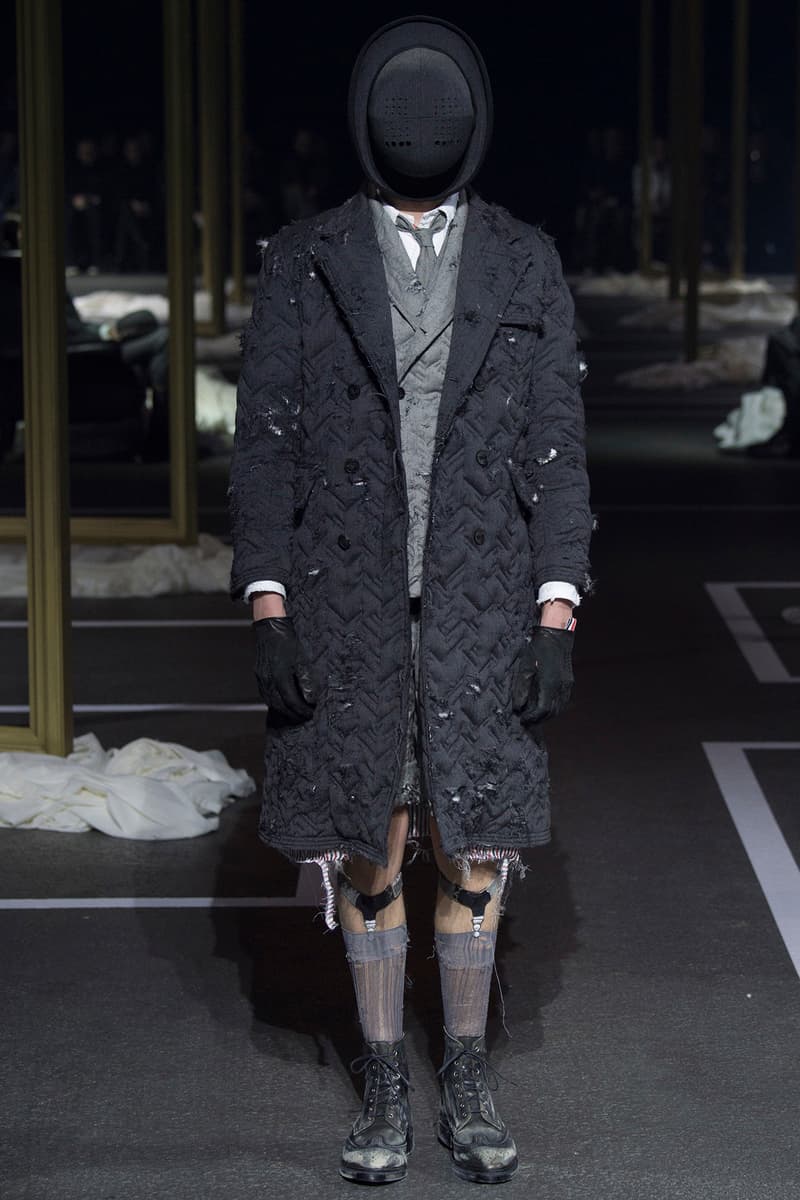 3 of 25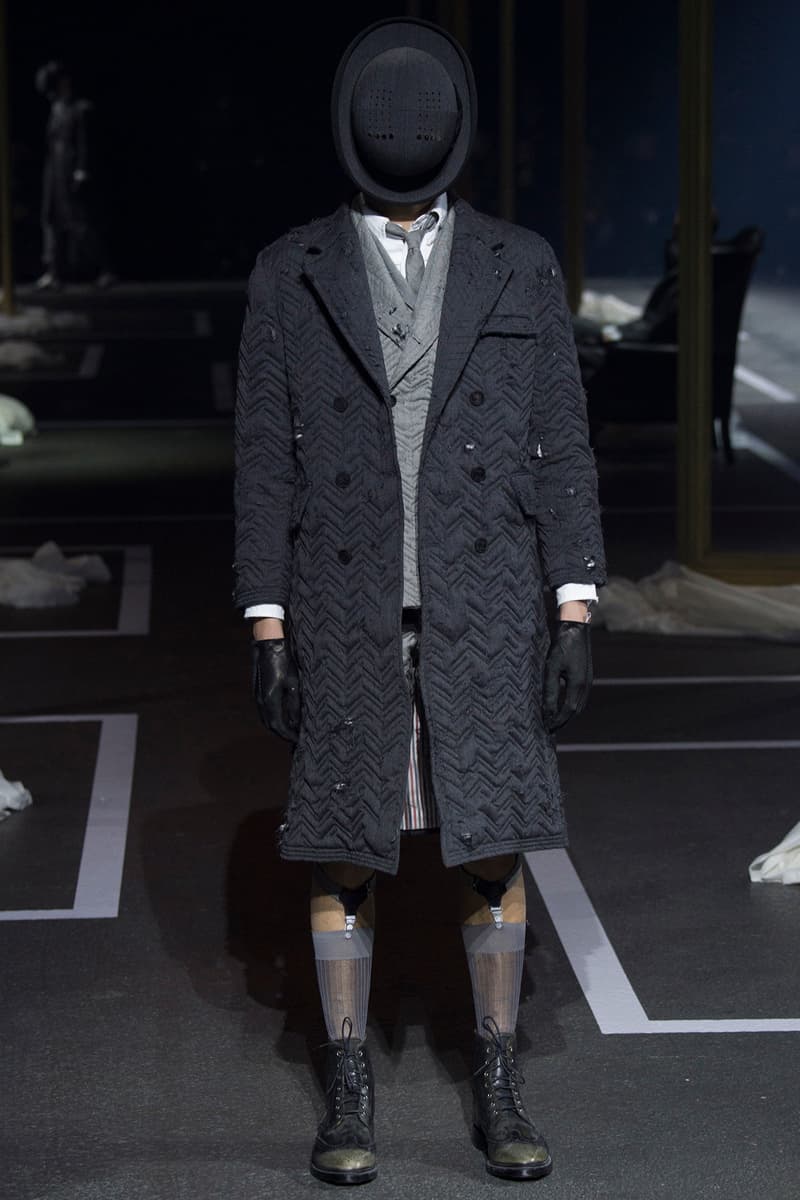 4 of 25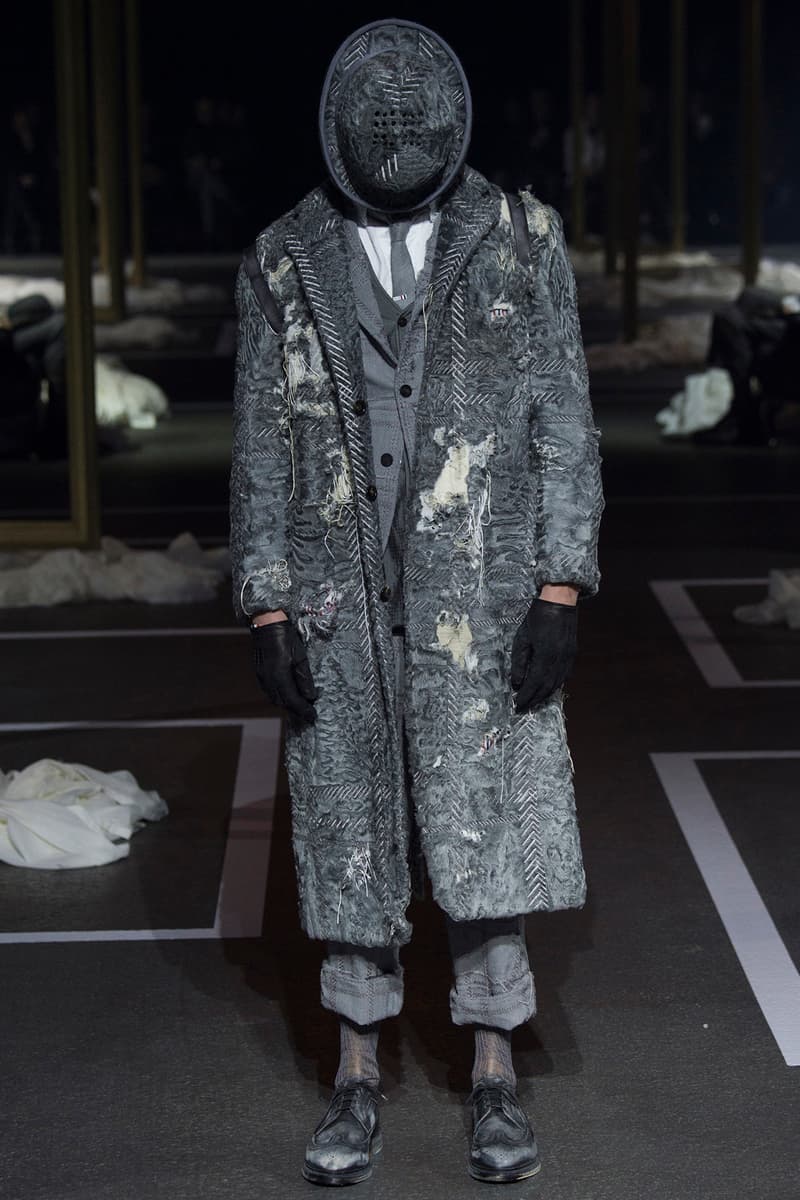 5 of 25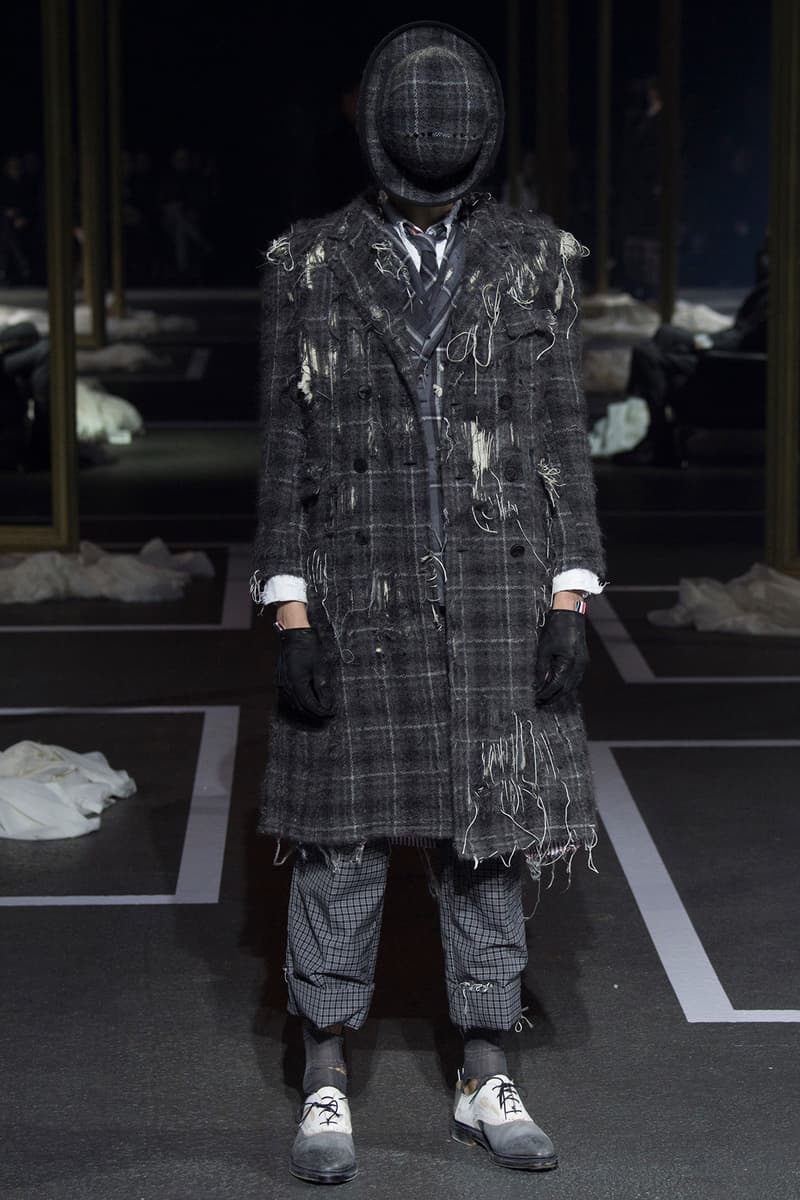 6 of 25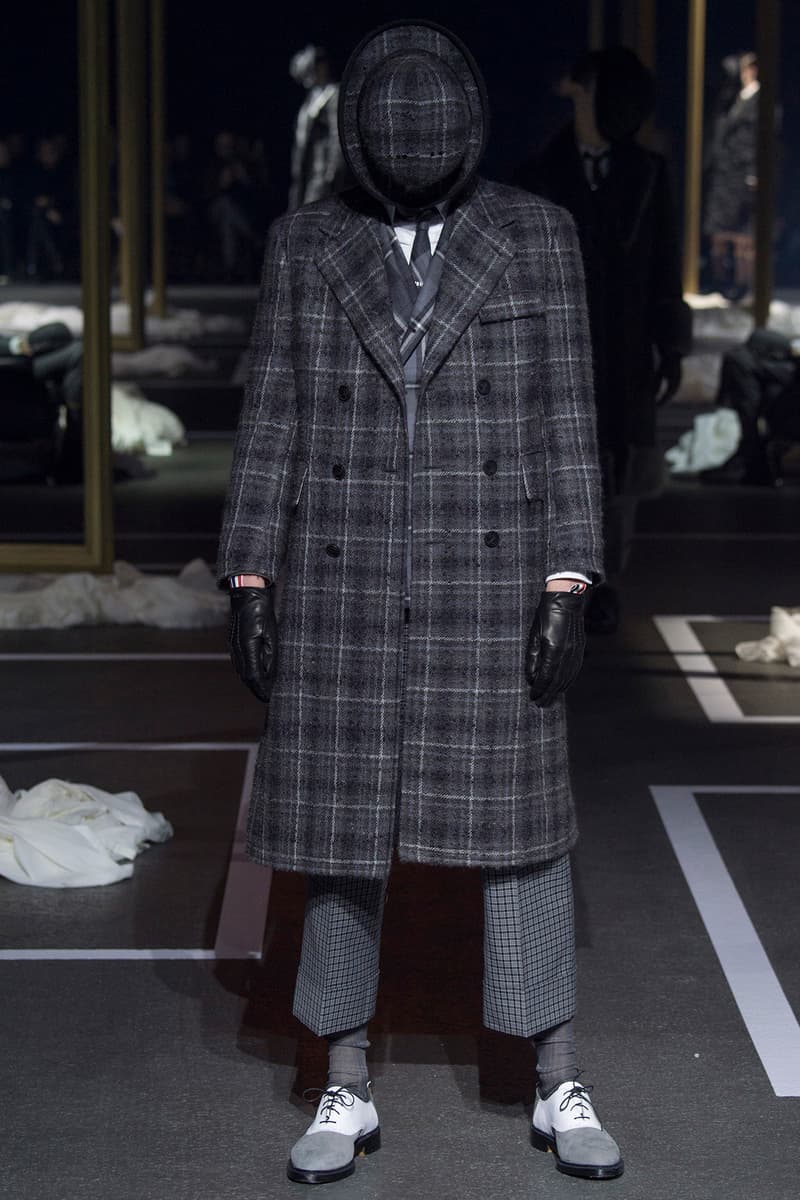 7 of 25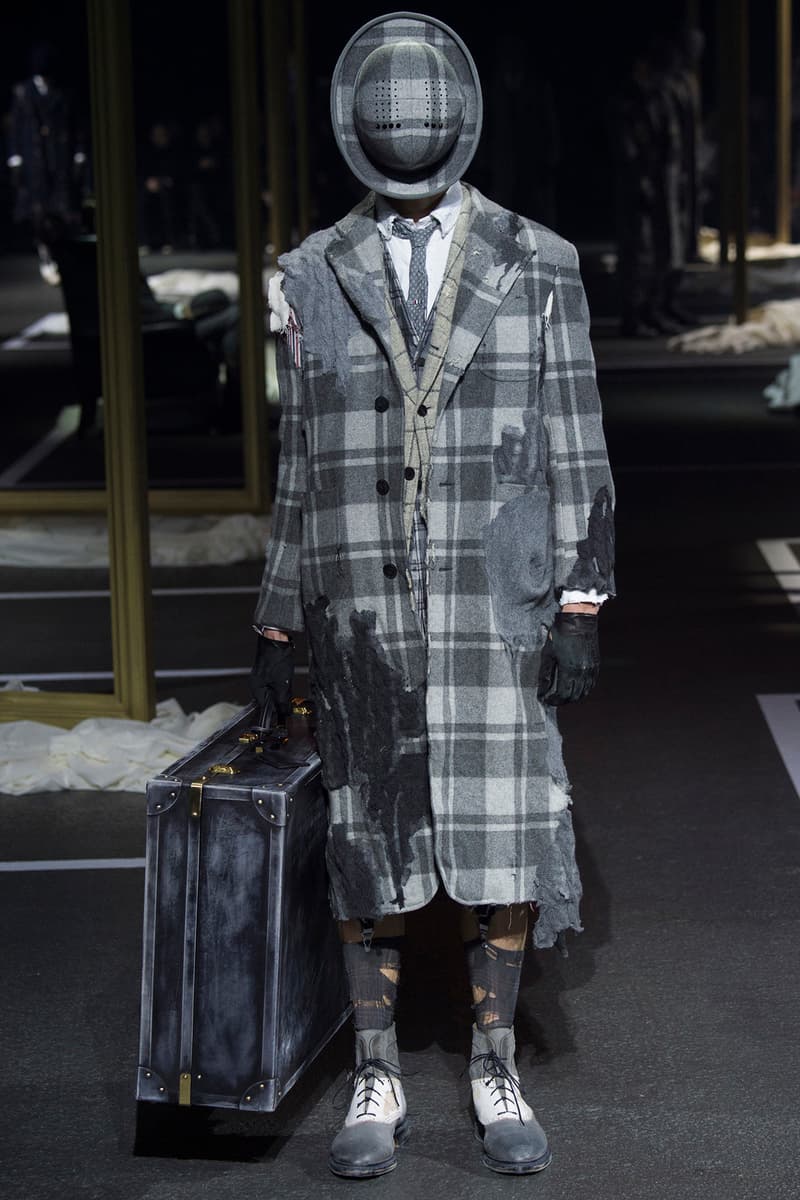 8 of 25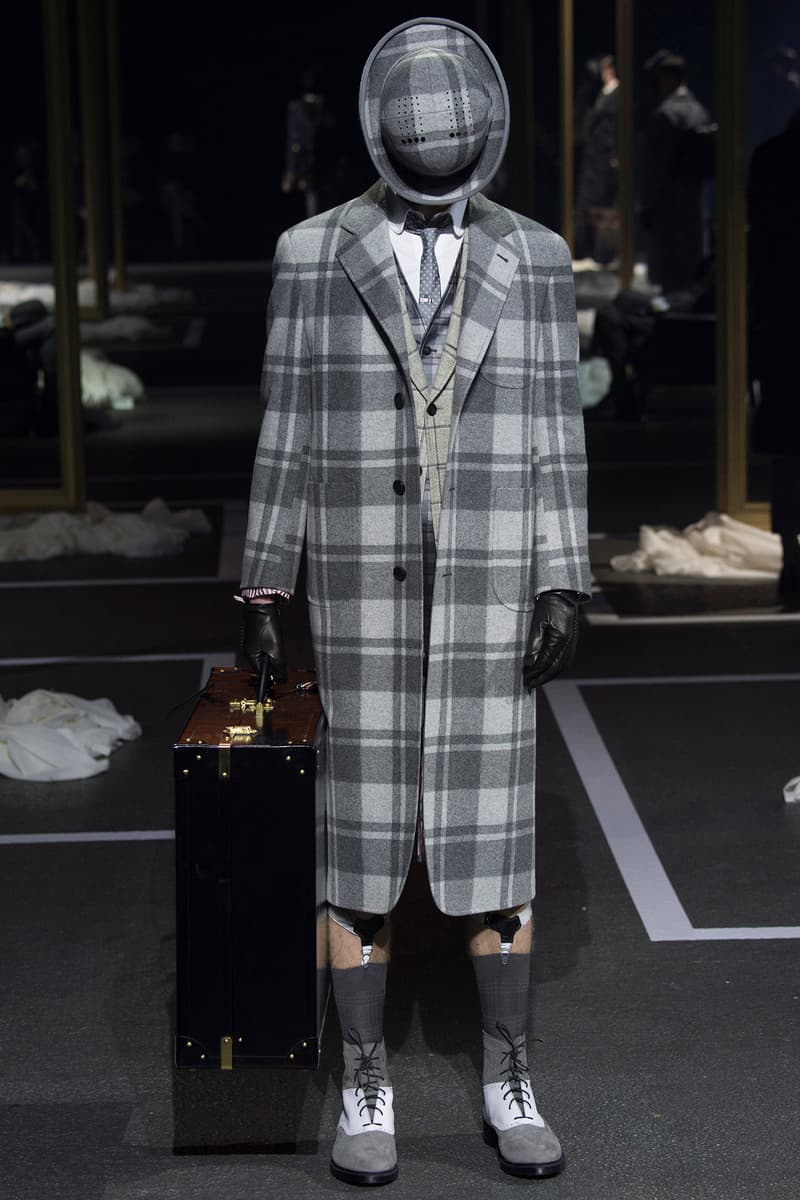 9 of 25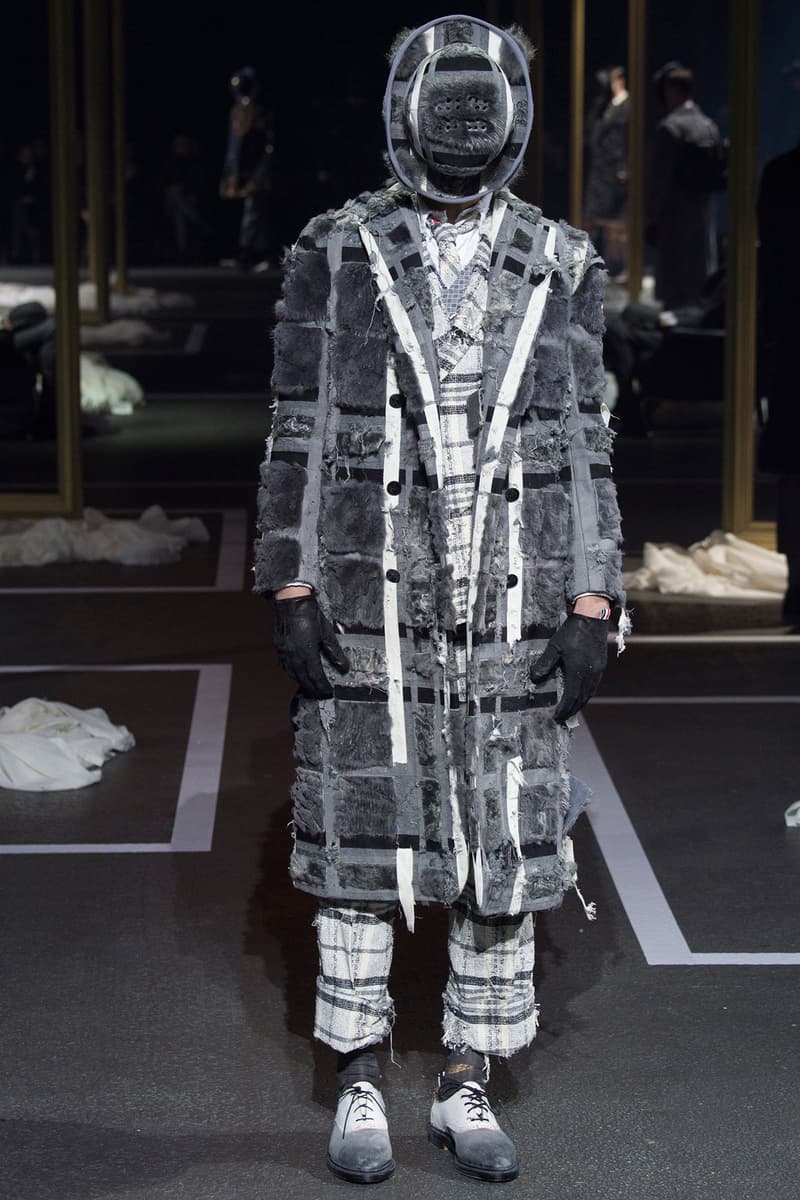 10 of 25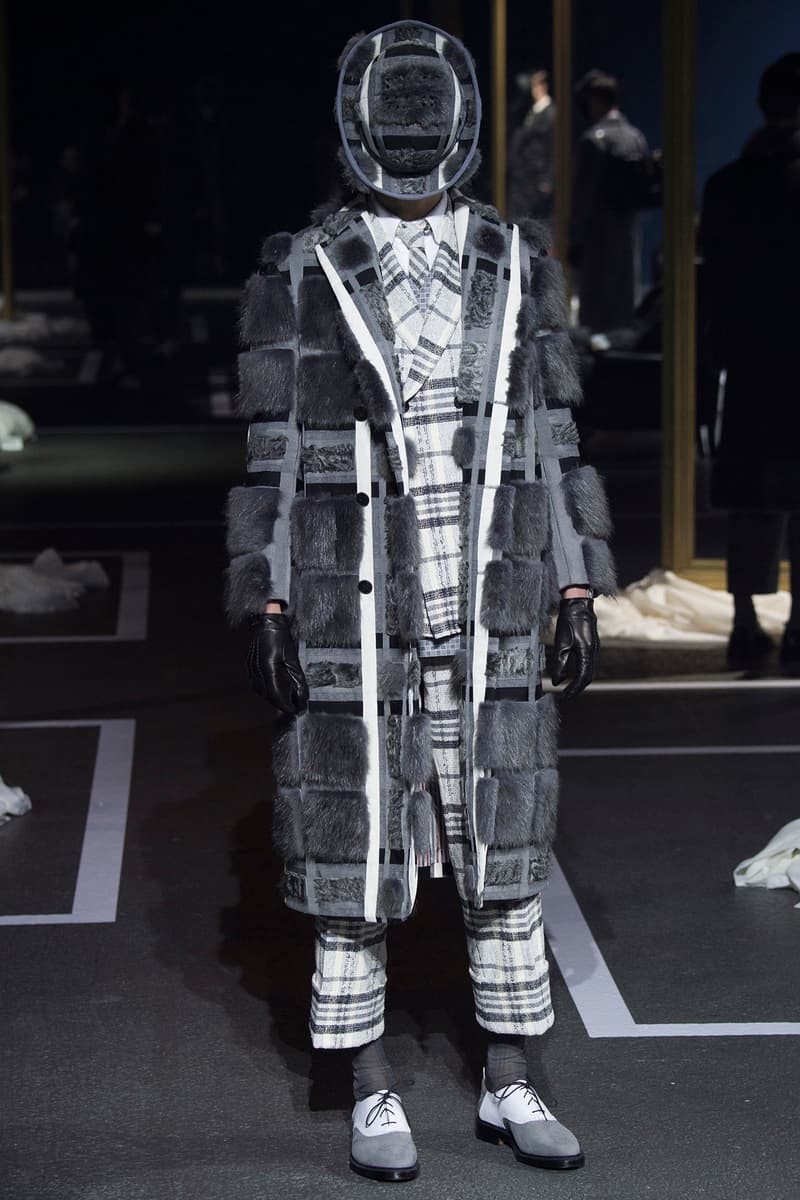 11 of 25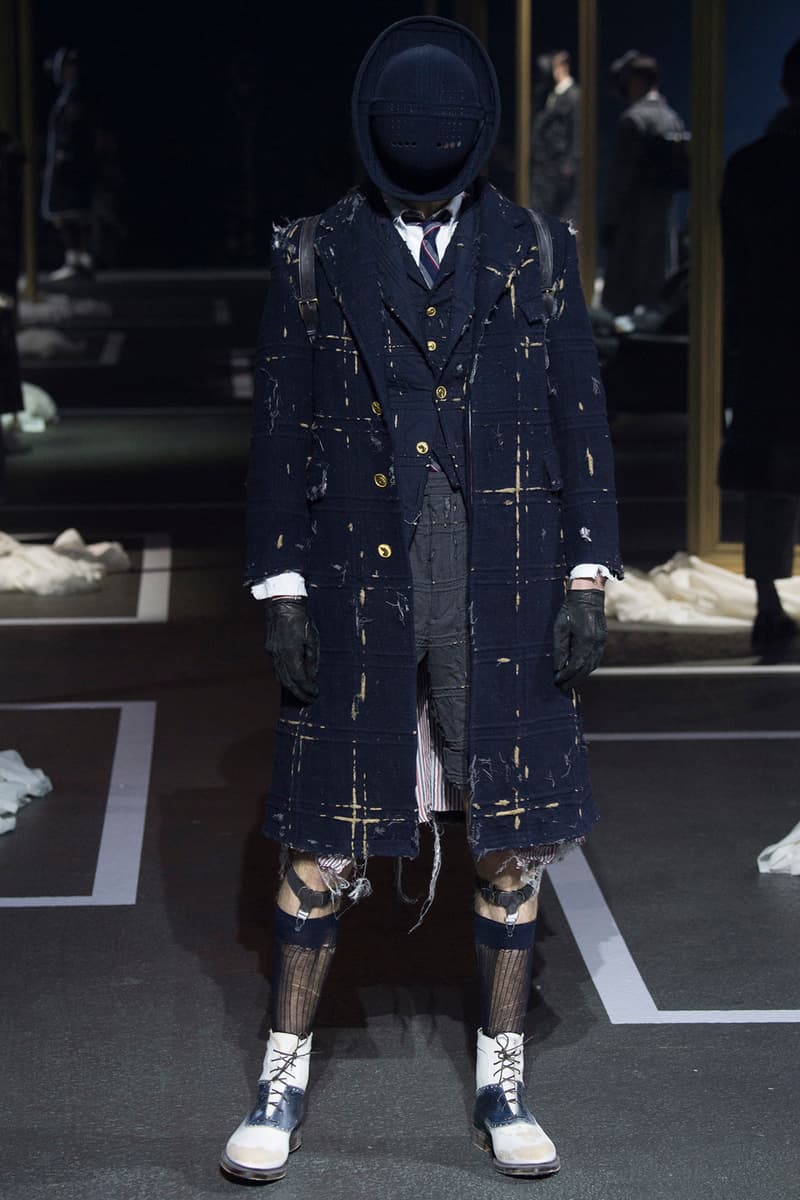 12 of 25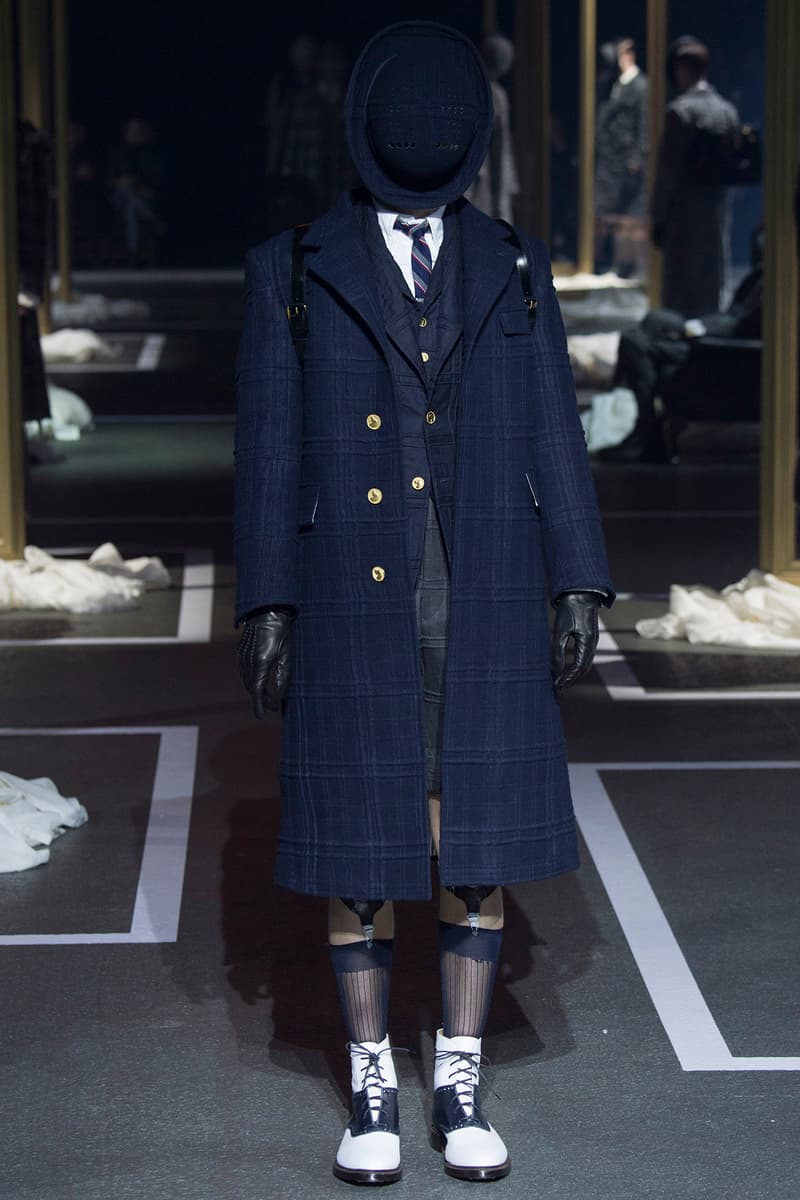 13 of 25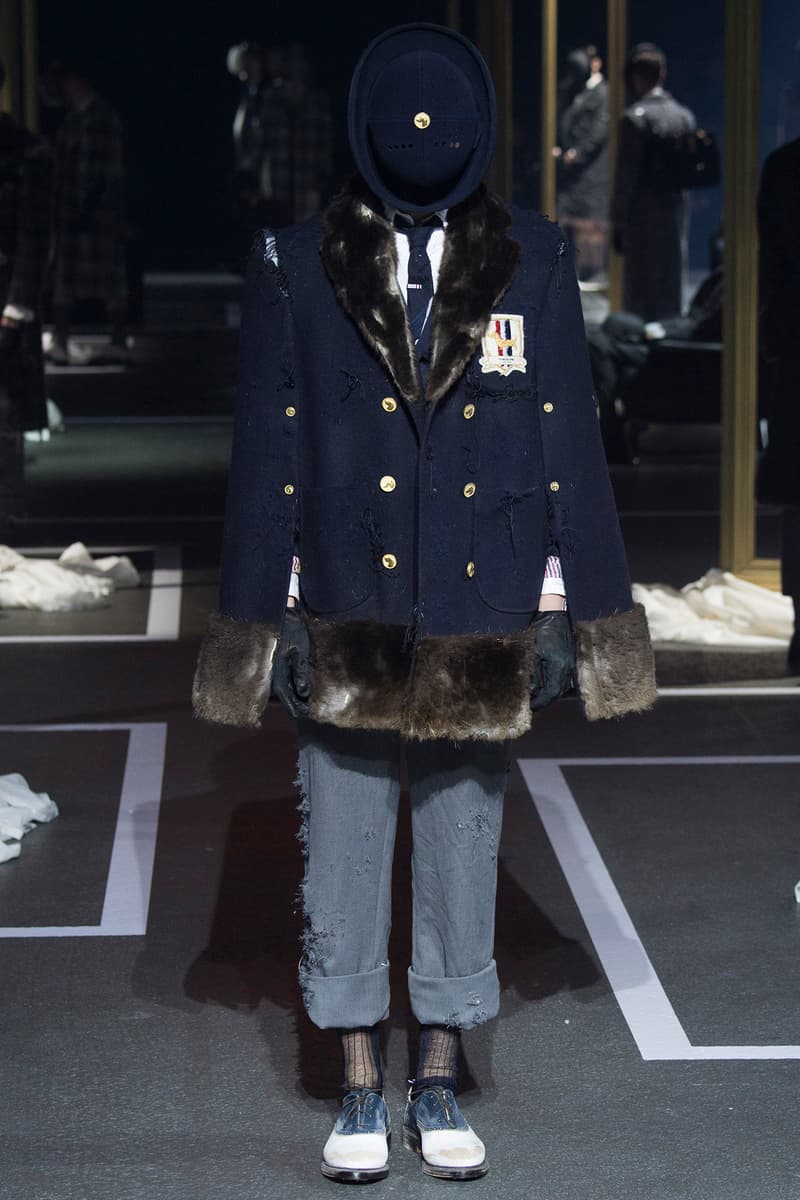 14 of 25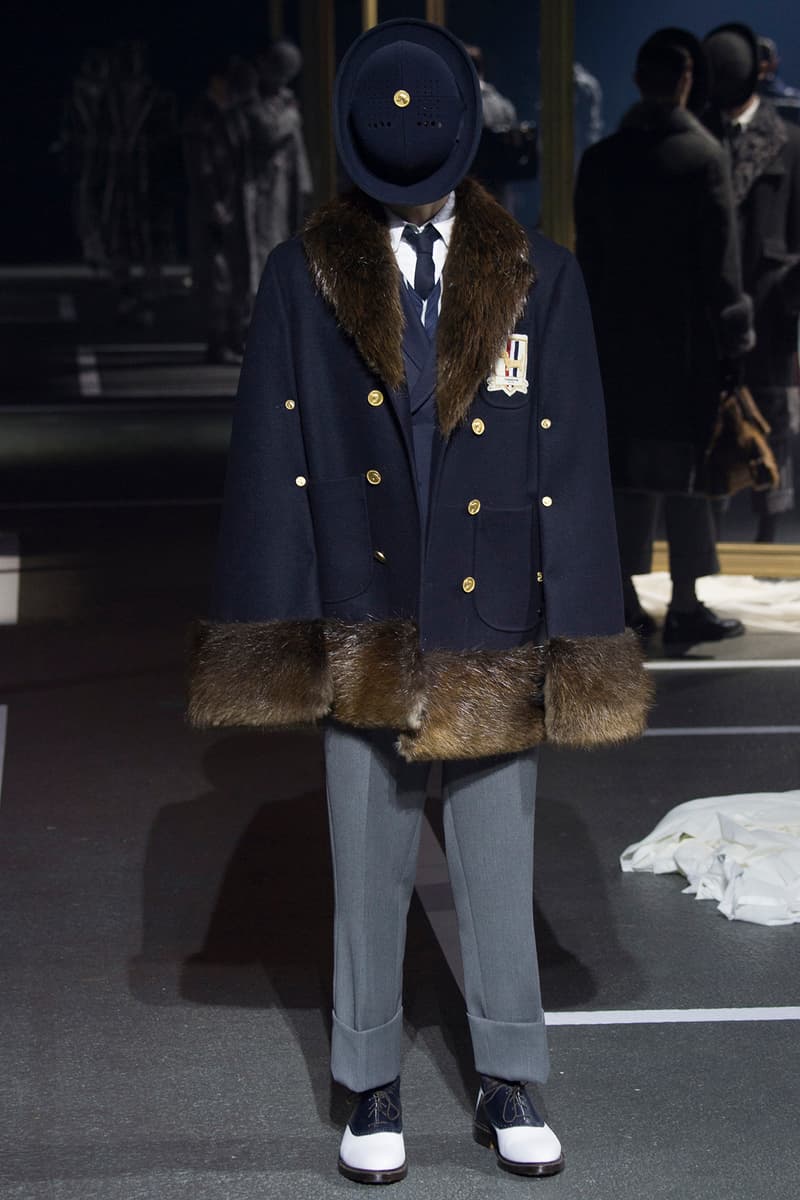 15 of 25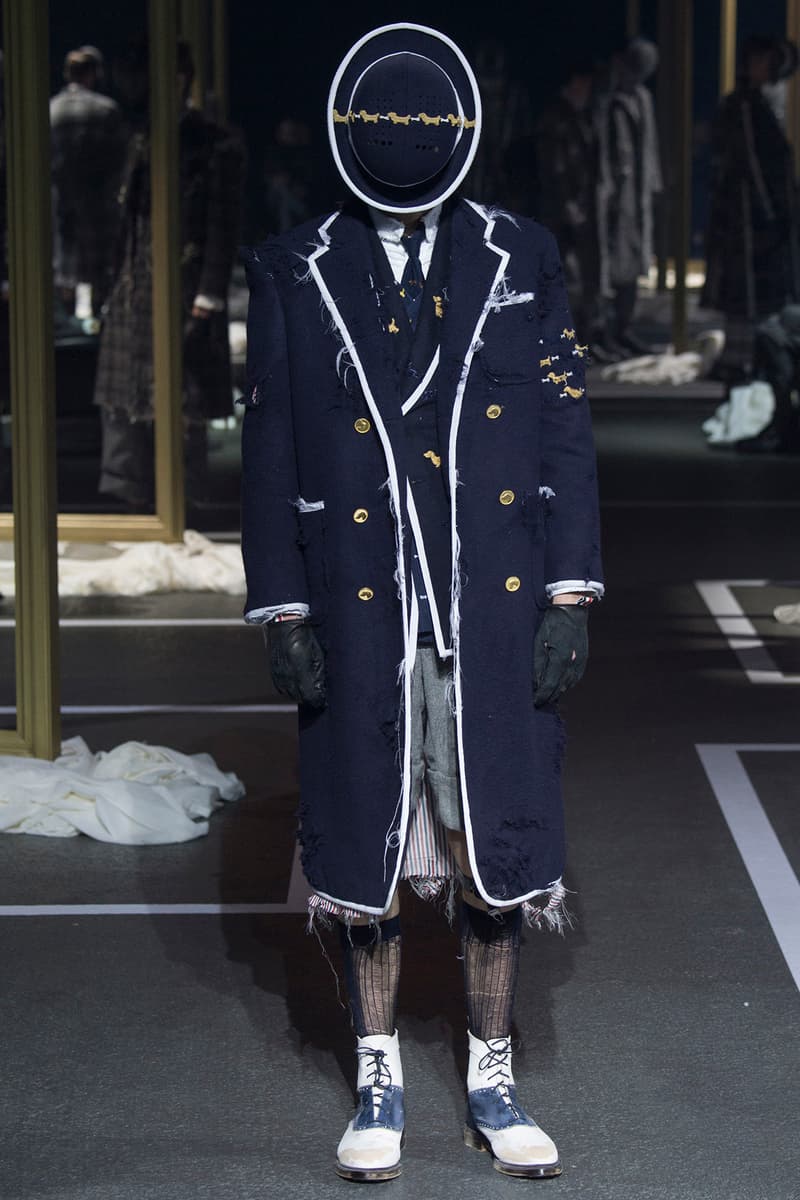 16 of 25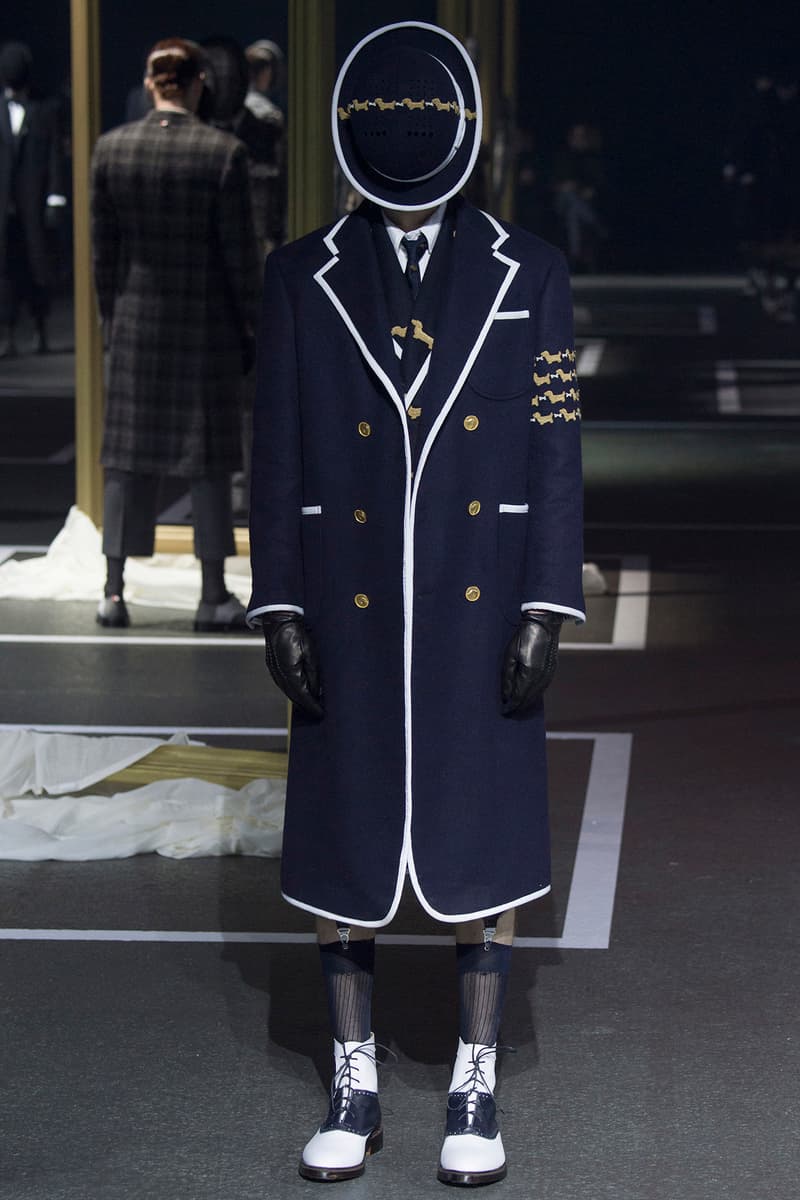 17 of 25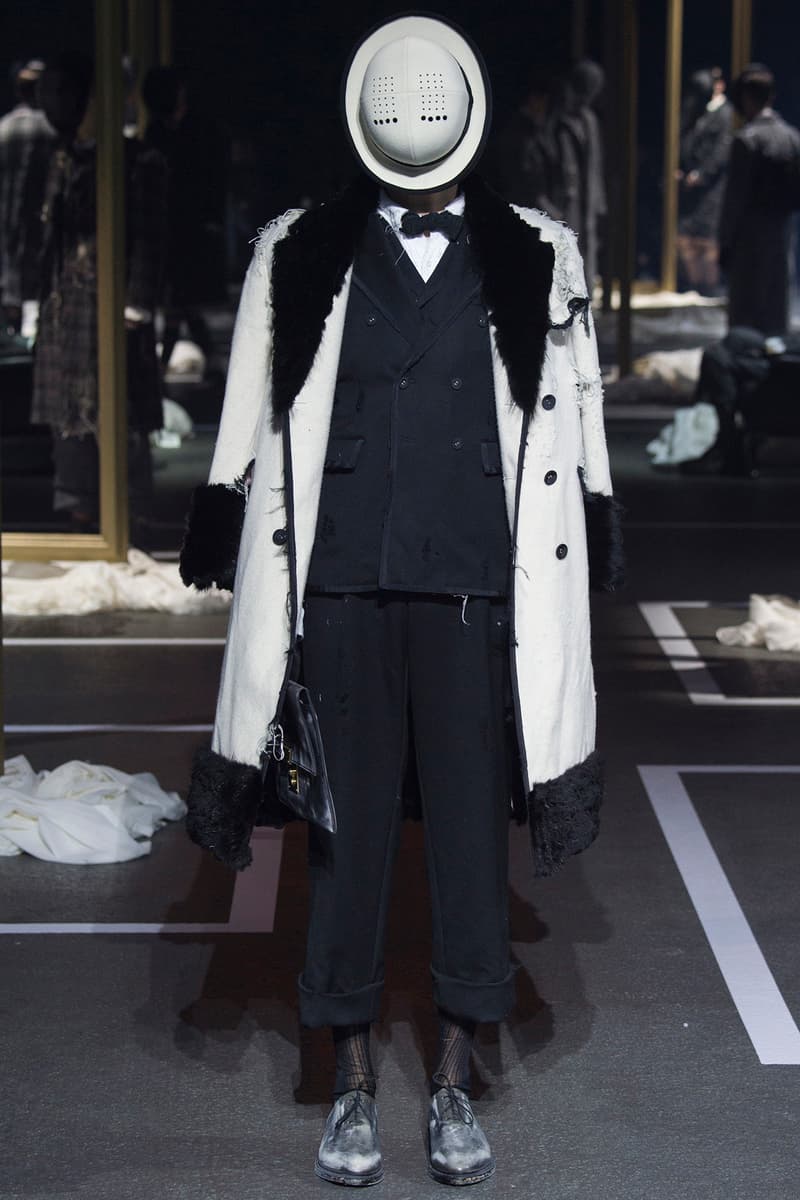 18 of 25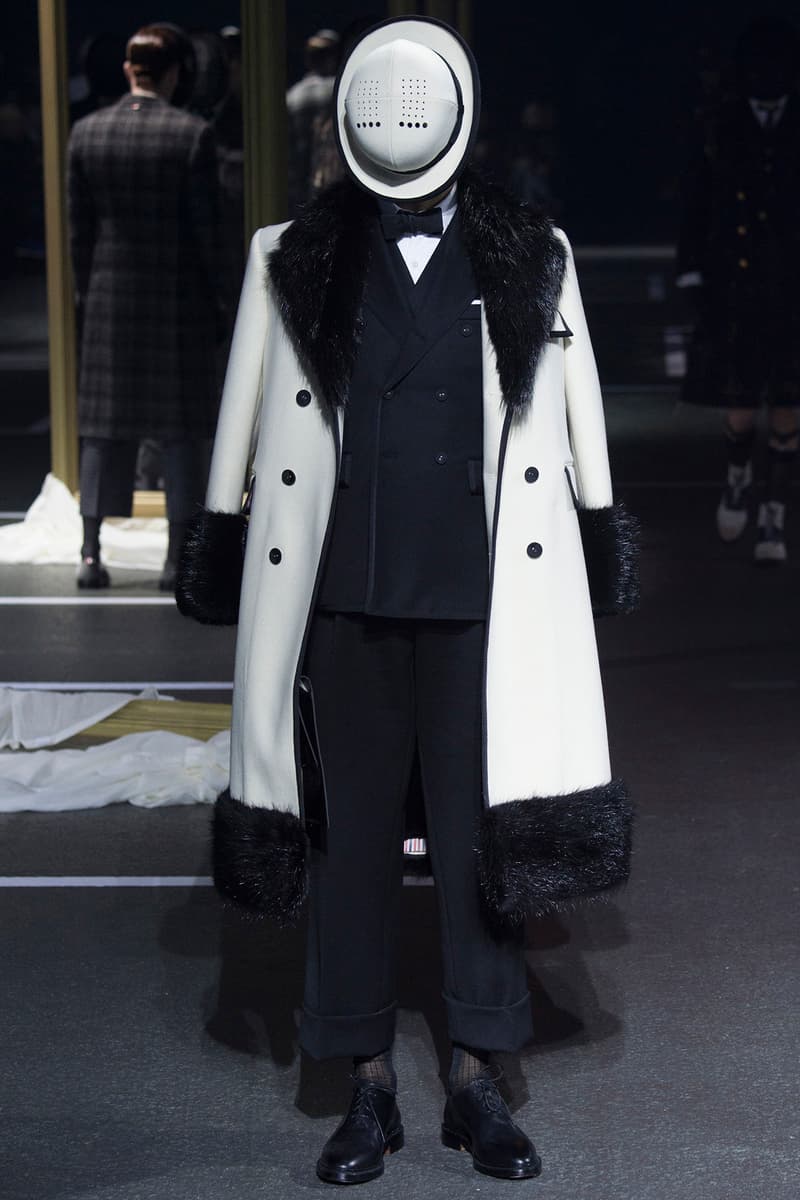 19 of 25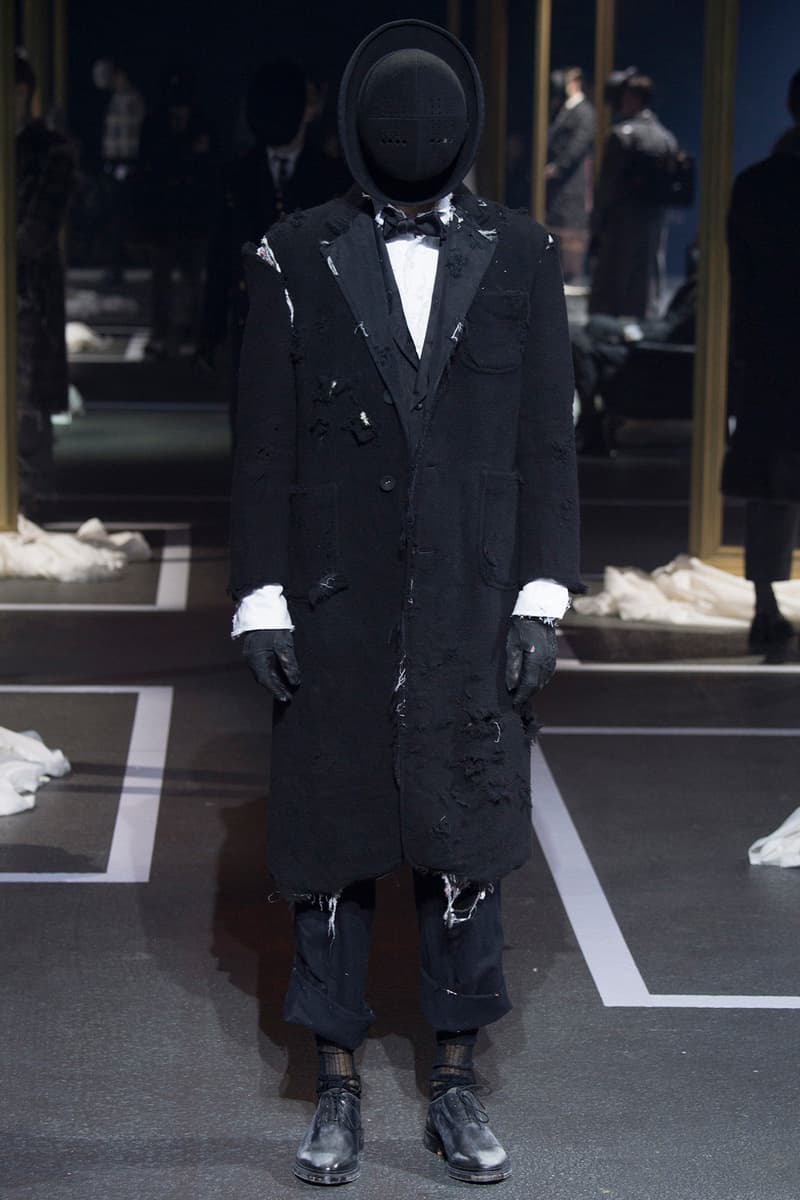 20 of 25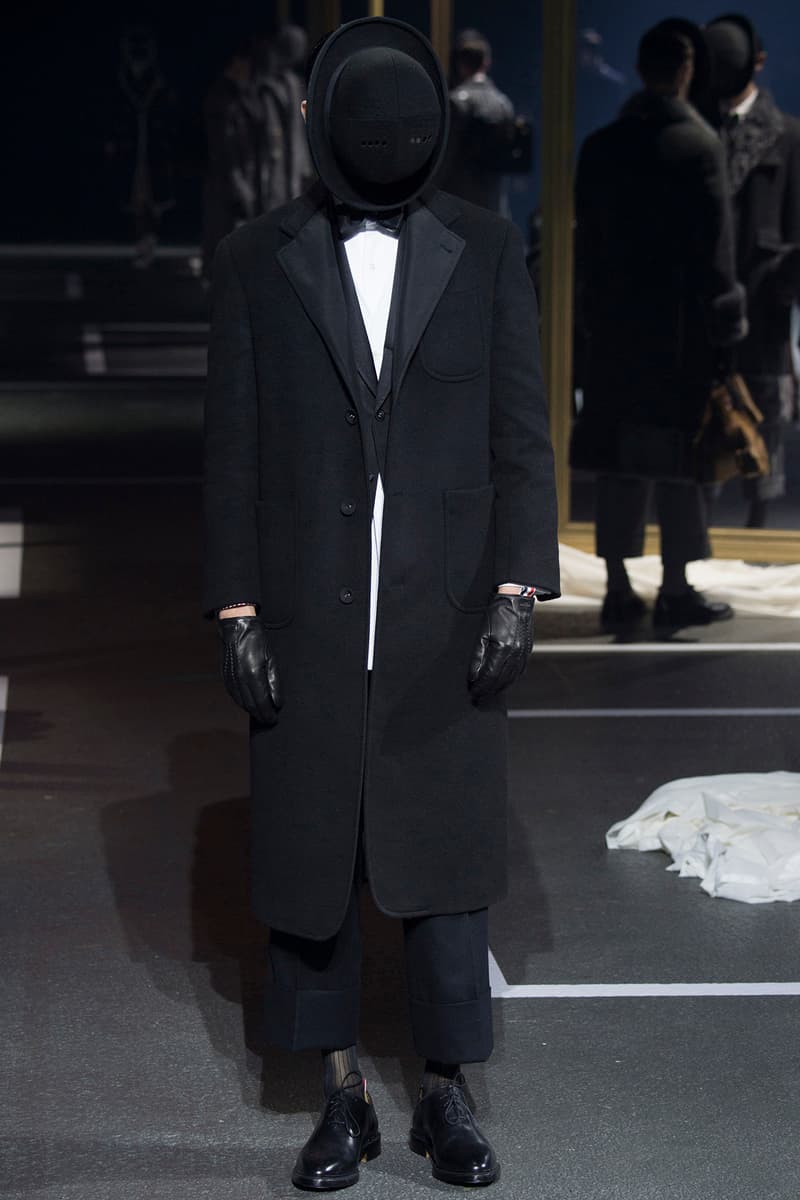 21 of 25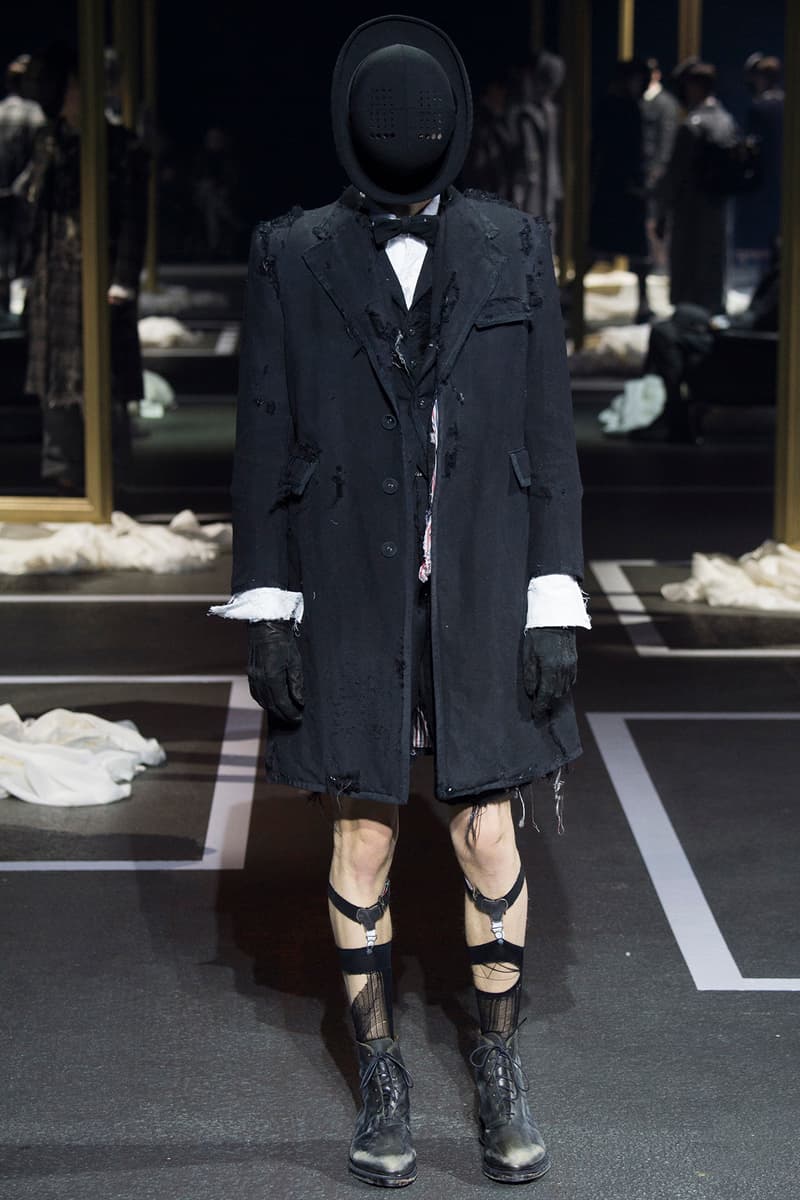 22 of 25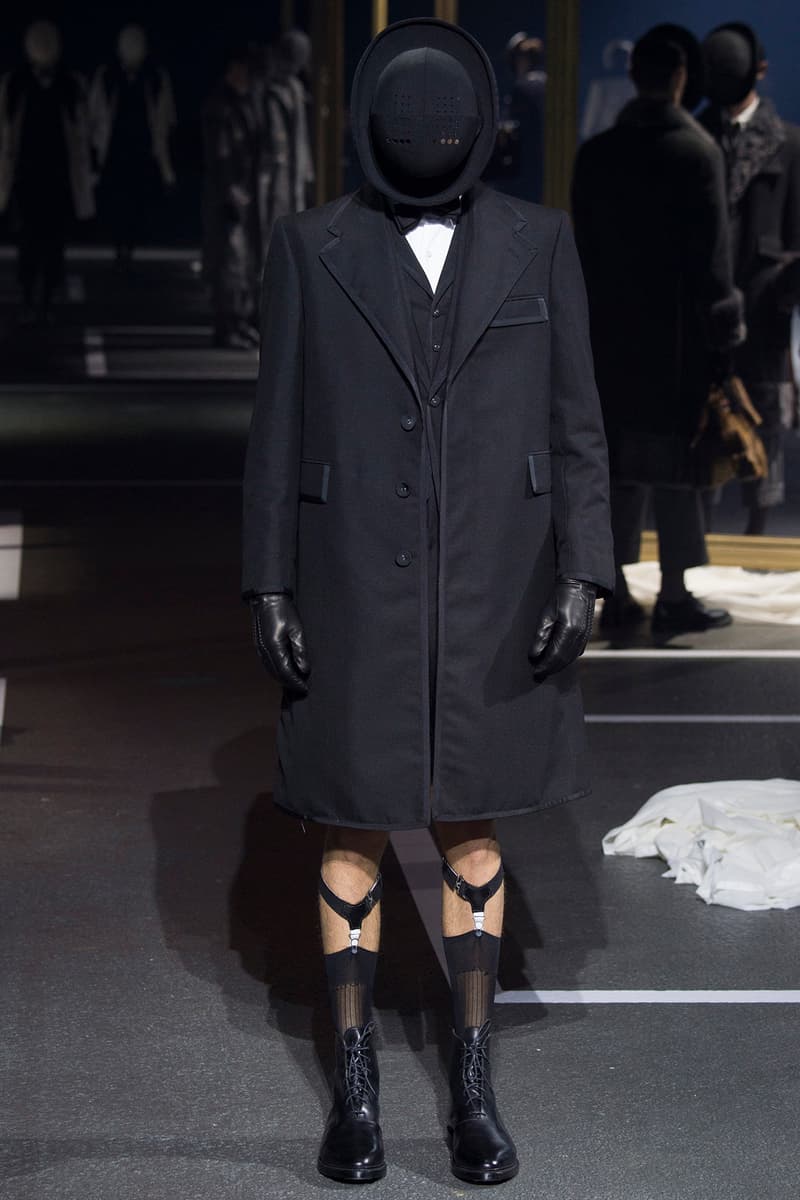 23 of 25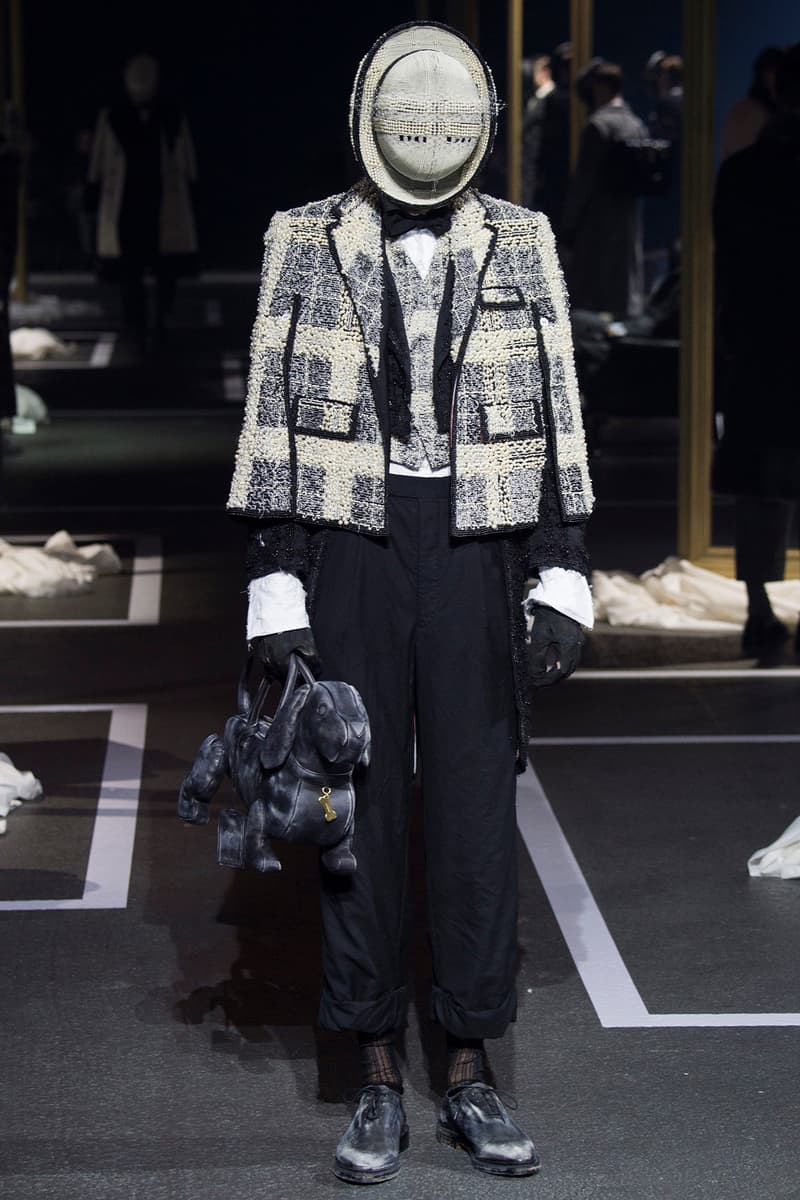 24 of 25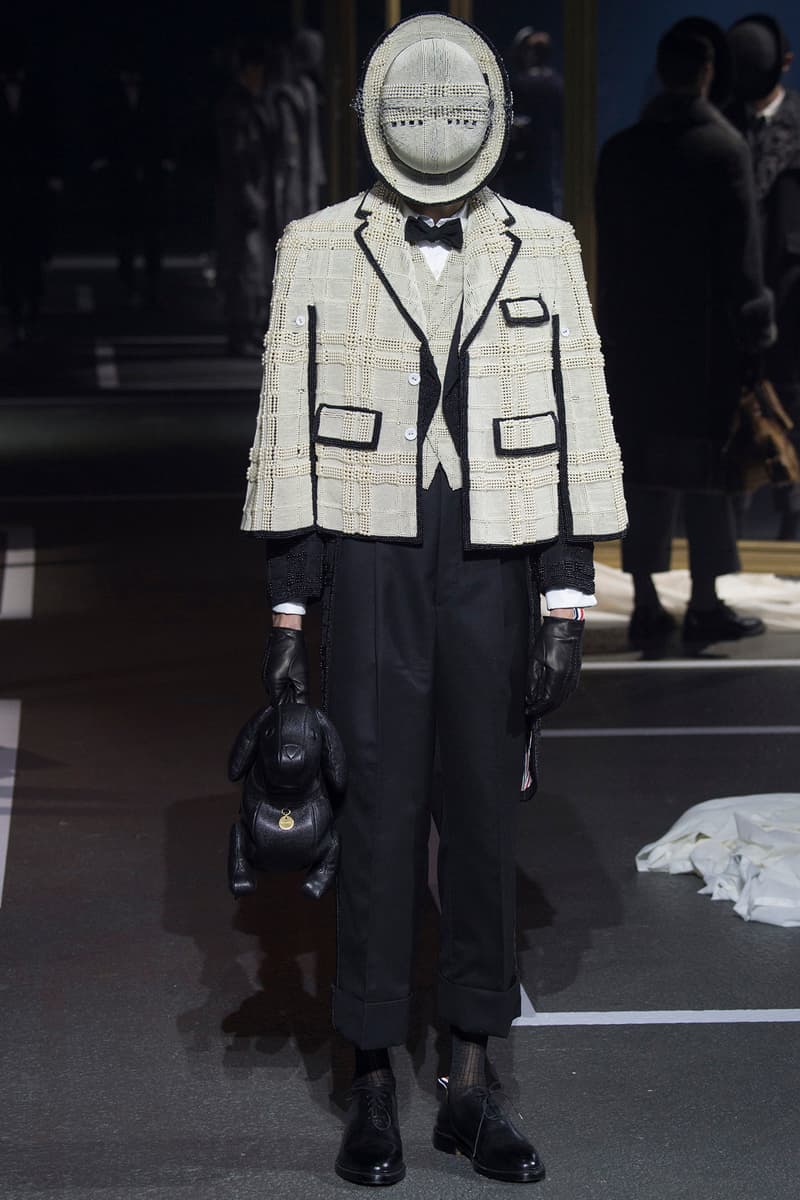 25 of 25
Thom Browne has rightfully garnered a reputation within fashion for his immersive, theatrical fashion shows, and his Fall/Winter 2016 runway presentation was no different. Beginning with two models pulling dust sheets off a chandelier, lounge chairs and gilded frames in the setting of a gentleman's club, the show launched into an exploration of nostalgia, with models coming out in trios wearing the same ensemble except that the garments showed varying states of wear and tear — first they came artfully decrepit, then in a mild state of abandon, and finally in pristine condition. This reverse degeneration was then a tribute to the good old days, turning back the clock, but at the same time drawing attention to the virtues of ageing. Indeed, the delicate and deliberate fraying and distressing demanded a higher degree of expertise and attention to detail than the "new" outfits. "Sometimes it's more beautiful," Browne simply reflected. Unfortunately, with increasingly hectic production schedule that Browne must take on as his label rises in prominence — pre-fall and women's collections are expected in a mere two weeks — we may soon look upon Mr. Browne's seasons past in the same manner.