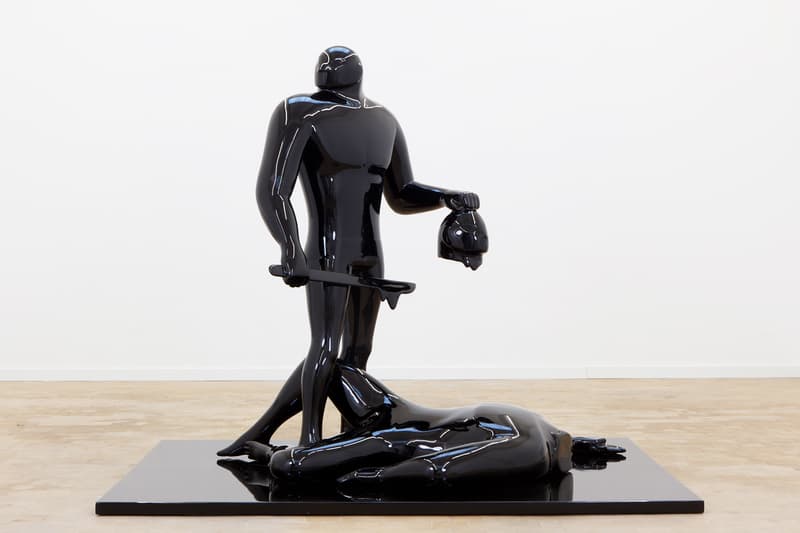 'The Judgement' by Cleon Peterson @ +1gallery
A representation of the faceless nature of power.
---
Best known for his commanding black-and-white murals of flat, featureless figures hacking at each other in a fashion akin to an ancient Greek tableau, LA-based artist Cleon Peterson is set to unveil The Judgement, a life-sized fiberglass sculpture that will serve as the centerpiece for his upcoming solo exhibition at +1gallery in Antwerp, Belgium. Set to open on February 4, the exhibition is curated by Case Studyo and will continue until February 20. Read the artist's description of the work below.
The life-sized sculpture — quite literally the pièce de résistance of the exhibition — shows two of his most representative figures in this perpetual power struggle: identical, and undistinguishable from one another but for their role of victor and victim in the depicted scene. It attracts and it disgusts; a gruesome tableau that instinctively repulses, presented in the guise of a powerful statue that demands worship. Not only because of its aesthetic qualities, but because it fuels our morbid fascination with the kind of cruelty that has become a mediatized spectacle.