McDonald's Revamps Packaging With Bold, Colorful Graphics
Red, white and gold are out.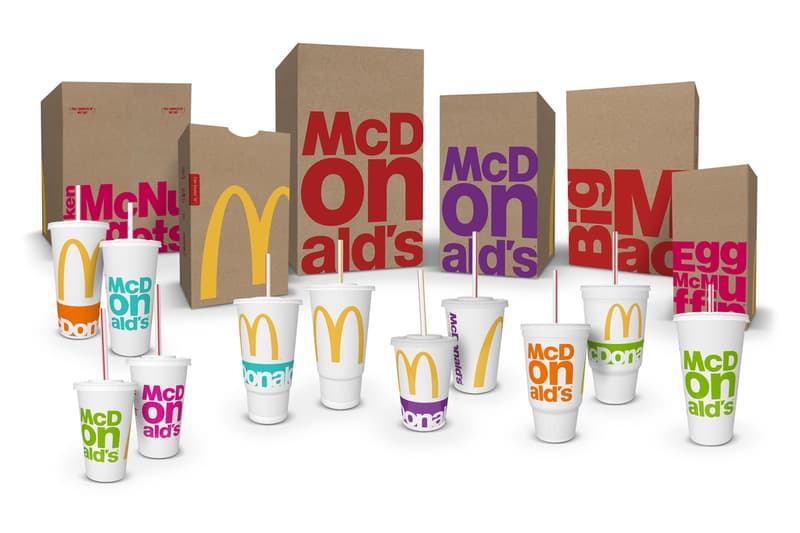 The fast food chain is undoubtedly looking to modernize its identity, as evidenced by its futuristic restaurant concept dubbed "McDonald's Next." Thus, it's only natural that McDonald's looked to overhauling its packaging, which hasn't had a major redesign since 2013. The new branding incorporates clean, bold lettering on its carryout bags, fountain beverage cups, and sandwich boxes with the iconic golden arches front and center. Not only is the outside changing, but the company has committed to transition 100% of all fiber-based packaging from recycled or certified sources by 2020, as stated on McDonald's website. The updated design is available at select locations now and will roll out to all 36,000+ locations by the end of 2016.