1960 Volkswagen Beetle "Spinning Herbie"
The original Herbie stunt car.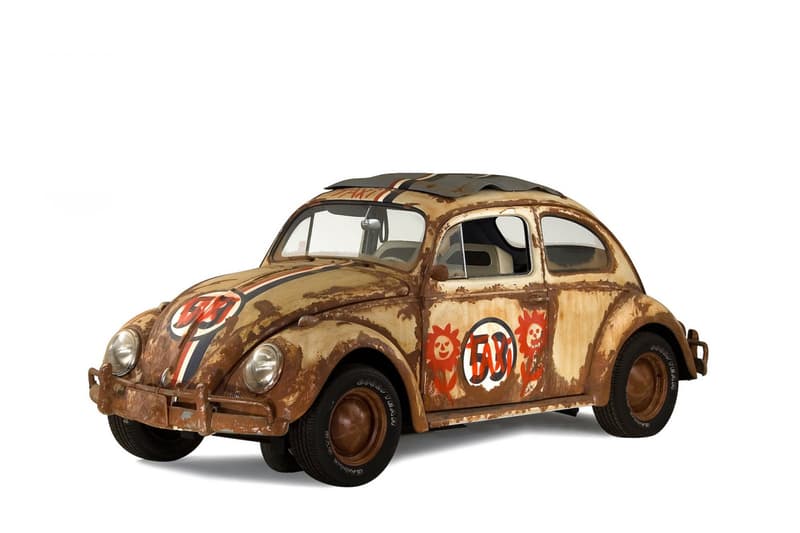 Herbie, the self-aware Volkswagen Beetle made famous by its many successful franchise sequels, is set to be sold off at Barrett-Jackson Scottsdale auction house. After starring in The Love Bug, Herbie Rides Again, Herbie Goes To Monte Carlo and Herbie Goes Bananas, the seemingly beaten up stunt car has been reassembled by the team at Mid America Motorworks. Because it's a stunt car, it has some pretty unique and interesting features too. The auction house notes:
Due to the nature of the Herbie films, the stunt cars all had hidden controls for the driver mounted to the floor in front of the backseat – so the stunt driver could hide from view to maintain the illusion that Herbie was sentient. 
So the car can be driven from either the front or back seat and when the fifth wheel is activated, it's able to spin on its own axis, all the while keeping the front two wheels turning to give the illusion that they're still on the floor. The paint work and interior have been restored back to the glory days of Herbie Goes Bananas and the glove compartment is signed by Joaquin Garay III, who starred in the movie. You can find out more information about this car by heading to the Barrett-Jackson Scottsdale Auction House on January 23.