Concepts x Nike 20th Anniversary Free Trainer 1.0 "Black/White/Multi"
Is the packaging design a hint towards what's to come?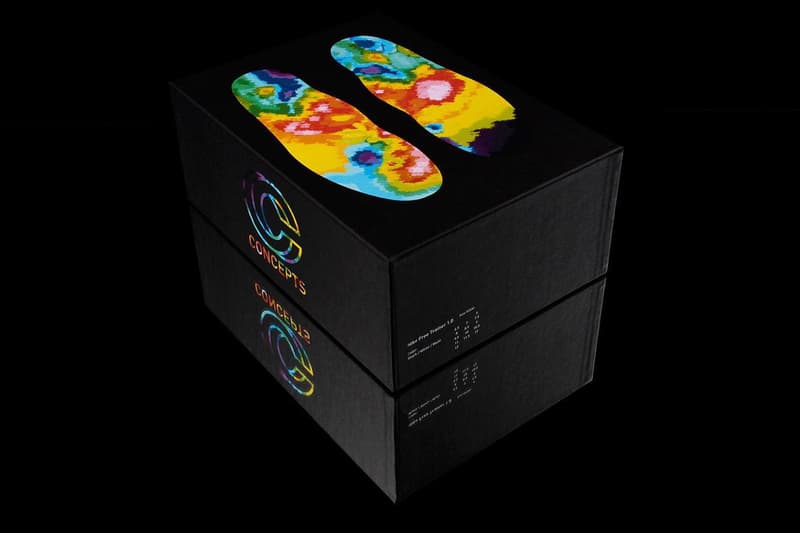 Renowned for their long list of notable collaborations, Massachusetts-based retailer Concepts has teamed up with Nike to commemorate its 20th year in business. Taking to Instagram to announce the collaboration with a simple image of a sleek, black box featuring a heat-mapped sole pattern over its uppermost edge and a label on the side assuring us of its model. Having made the leap away from "fashion-first" footwear and into the realms of technicality shown in the Free Trainer 1.0, it will be very interesting to see how Concepts adds its unique twist to an otherwise unrecognized silhouette. The collaborative project is scheduled to drop on January 16, with more information sure to arrive at Concepts' official website in the proceeding days.