Would You Drop $100 USD on a Donut?
Definitely the fanciest one in the world.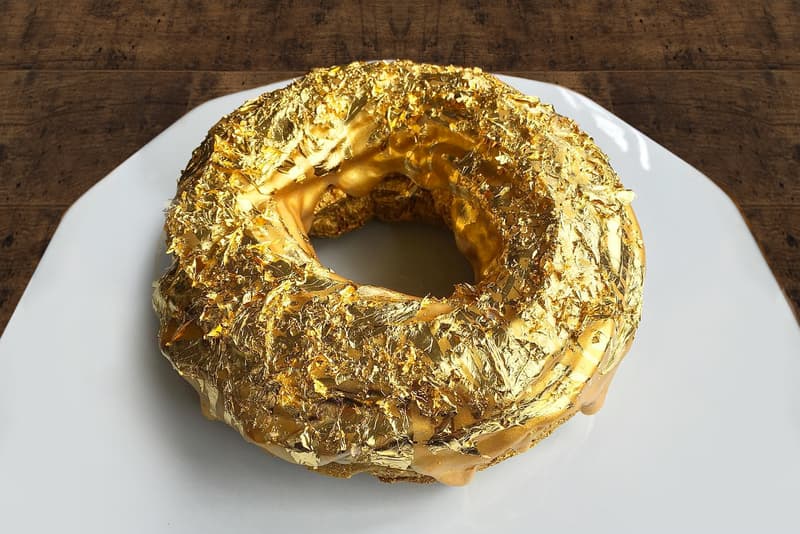 If you have some extra cash to burn, why not spend it on a superfluous $100 USD donut? Currently the hot item at Manila Social Club — a Williamsburg Filipino food joint — the donut is created with solid gold coating and icing made out of Cristal. Officially known as the Golden Cristal Ube Donut, the item is also filled with an ube mousse and champagne jelly. Some New Yorkers have been said to drop $1,200 USD on a dozen. Would you?
Perhaps 2 Chainz should pay a visit to Manila Social Club for 'Most Expensivest Shit.'