Lawrence Midwood of Y-3 Defines What It Took to Make Space-Ready Apparel
An exclusive interview with Y-3's Senior Director on the exciting collaboration.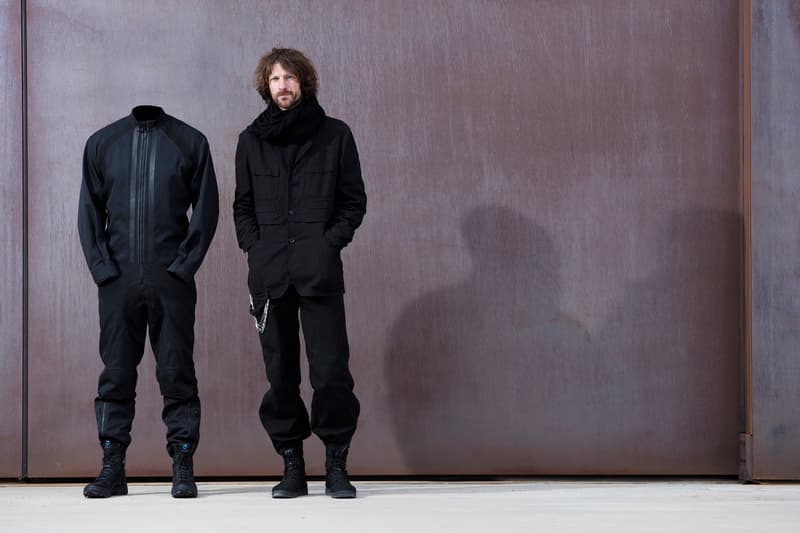 When I was approached to cover content for Virgin Galactic, it was honestly a little surprising. With a concept as large as providing space travel to the commercial masses, it was an opportunity of a lifetime to be able to check out what we as a society have accomplished when it comes to technological advances, but afterwards when I discovered the content would also involve Y-3 and the team behind the highly successful brand under Yohji Yamamoto and his efforts with adidas, my interest peaked.
As a very lucky selected individual to travel to first LA, then the Mojave Desert and finally to the grand SPACEPORT America in New Mexico to learn of this partnership, the thought of a collaboration between a visionary company like Virgin Galactic and a "terrestrial"-yet-highly-evolved brand like Y-3 was both confusing and delightful at the same time — what could these two entities possibly have up their sleeves? How do they connect? Once pondered a bit more in my hotel room, it was so clear and hit like a bolt of lightning: technical apparel that holds both form and function for use in space. Discovering that the allegations and speculation were true and that the two were working on the garments for both the pilots and passengers of WhiteKnightTwo and SpaceShipTwo — the vessel combination that would allow for commercial space travel — we were thus given exclusive sit-down time with Lawrence Midwood, senior director at Y-3, to discuss his emotions towards the collaboration, his thoughts on both companies, and what each have learned from each other in this evolutionary step towards humanity.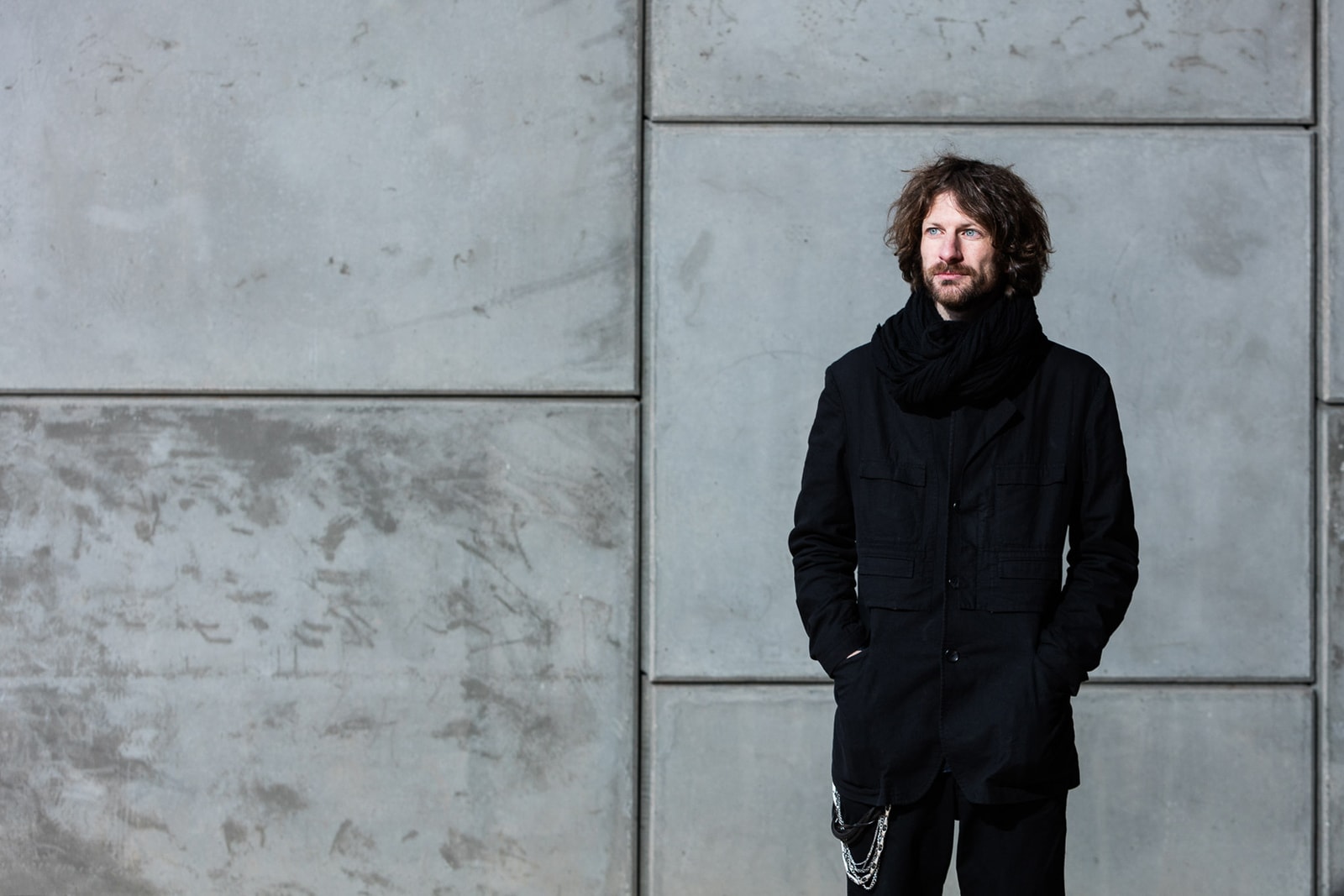 Who approached who when it came to this collaboration – did Virgin Galactic pursue Y-3 or was it the other way around?
The initial contact was made by Virgin Galactic to Y-3 in December 2013. They came to our HQ in Germany and took us through the program and the broader goals of the project. It immediately struck a chord with the design and brand teams at Y-3 and we started to discuss the scope of the project. From there we moved very quickly into conceptual prototyping of the pilots flight-suit to explore on behalf of Y-3 and Virgin Galactic what it could look like. This formed a base to a collaboration agreement and to start to work together in earnest.
How does designing Y-3 and this space suit/boot differ in terms of ideation, production, etc?
The approach to designing this particular system in a way is different to how we normally work because we're obviously also representing Virgin Galactic and we're trying to marry the two philosophies together. On a daily basis Y-3 itself is made up of two companies already, adidas of course in Germany and Yohji Yamamoto and his team in Japan, and we have a very strong and long standing collaboration working together. So for us it's quite an easy undertaking work in that way. Y-3 is a brand on its own that epitomises the values and aesthetic of adidas with the tailoring and craftsmanship of iconoclastic views of Yohji and his tremendous heritage and respect. So to translate that one step further, to a third company if you like, was very simple. So to a certain degree, yes its space, yes it's a new project with Virgin Galactic, but it felt very comfortable from the start and there was a lot of respect between the two teams, and of course it's a privilege to undertake something like this for all involved.
Additional to this, the main differences, and actually luxuries, with this project are the amount of time 'allowed' to design, experiment and develop prototypes. The Y-3 design team is by now very conditioned to working under very short season timelines based on our defile in Paris each season and the showroom needs of the commercial team. This normally lasts 6 months and delivers an absolute maximum of 2 working prototypes. With a project of this scale and also demands both from a safety and exposure perspective we benefit from a luxury of time. And will manufacture countless testing prototypes to establish the final working garment both aesthetically functionally and from a safety perspective.
Regarding the production of the garments, we are still in development but aim to release some very innovative manufacturing solutions and workmanship throughout the whole collection.
---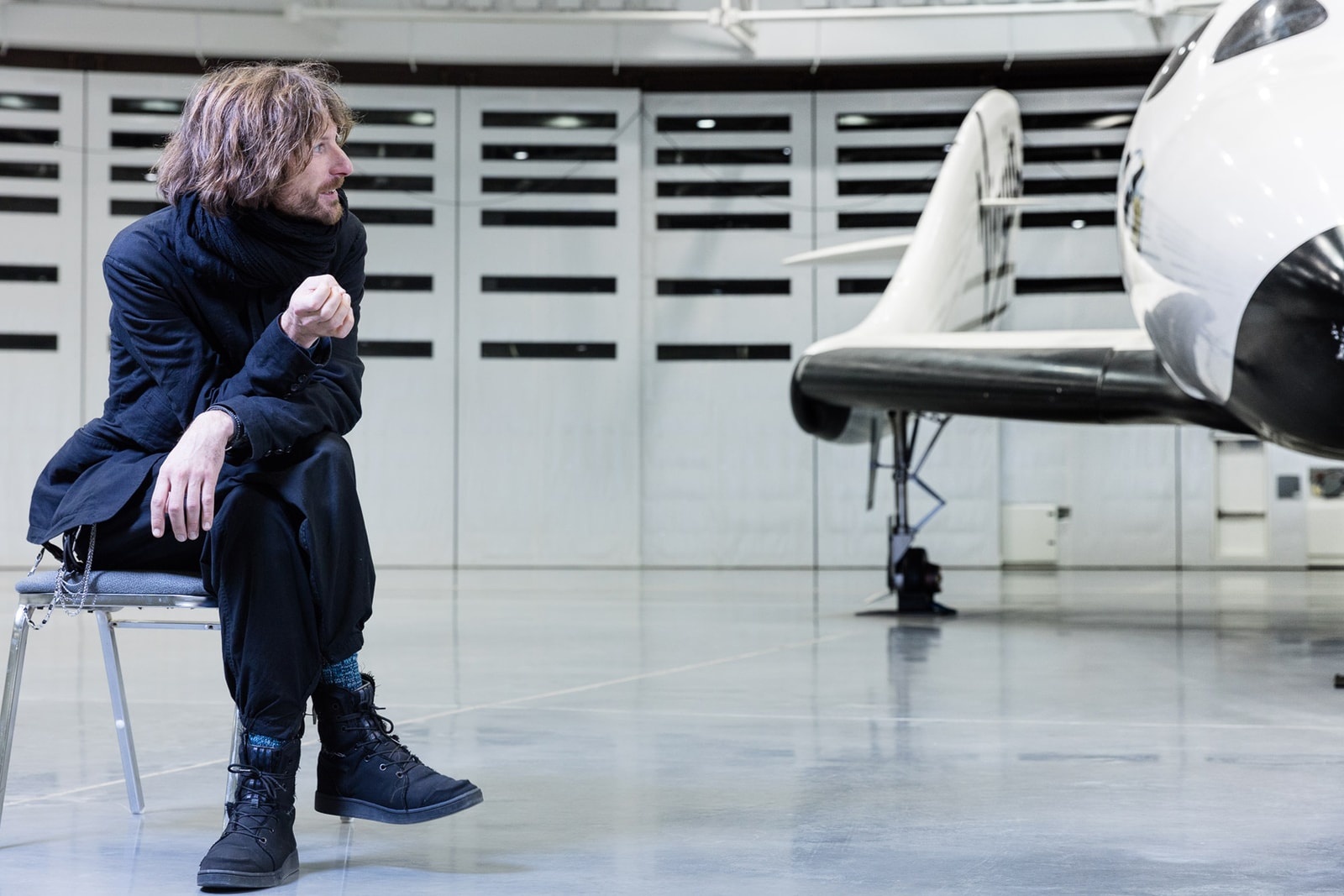 From what I know Richard [Branson] registered the name 'Virgin Galactic' in the 1990s. That's a man with a vision.
---
How do Sir Richard Branson and Yohji Yamamoto differ when it comes to their respective roles in the company? How are they similar?
The similarities for me are very apparent. Two pioneers in their field. Two people with an incredible drive and desire to challenge convention and also how their respective 'fields' are viewed. Both have rebellion, counterculture and humor as core values at the same time. Clearly both have tremendous vision. From what I know Richard registered the name 'Virgin Galactic' in the 1990s. That's a man with a vision. And it was Yohji who called adidas in 2002 because he wanted to make wearable fashion sportswear. That term didn't exist back then.
Of course I don't know Richard as well as I do Yohji but I sense telling either of them that something is 'not' achievable only drives them more. I have utmost respect for them both of course and do hope with this project at some point to get them in the same room together and see what happens!
adidas and Y-3 have a deep understanding of innovation and technology, for example with Boost. How did adidas' technologies translate over to Virgin Galactic's needs, or was it something else that Virgin Galactic saw in Y-3 and/or adidas?
So far we have revealed the flight-suit and boot, both of which benefit from adidas's tremendous research and testing into technology to make an athlete perform better. At the moment all I can say is there is MUCH more to come. Still very much under development at this stage but several well-known and respected adidas technologies will add innovation, functionality and comfort to all aspects of the Virgin Galactic experience.
---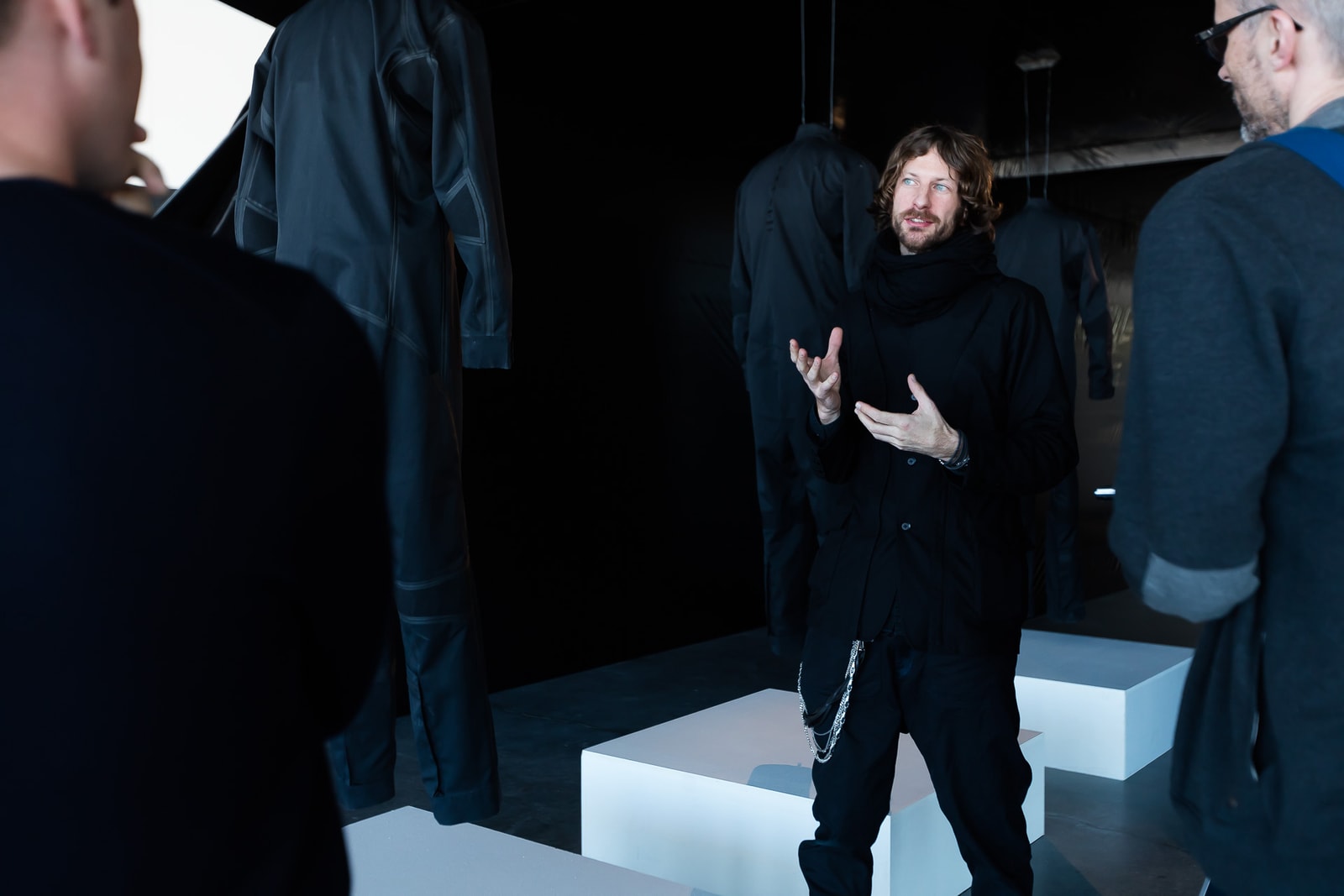 Yohji has said: 'With an eye on the past I walk backwards into the future.' Of course it is humorous but it explains our approach at Y-3.
---
When it came to designing the suit and/or boot, how much of space travel's extensive history of previous designs and equipment was brought over?
Of course we researched extensively into many existing and also projected or science fiction references. But we did so very carefully. At Y-3 we believe a purely futuristic exploration can often lack character and appears cold or unnatural. At the same time pure nostalgia for the past does little to excite or challenge perceptions.
Very early on I remembered something Yohji had said: "With an eye on the past I walk backwards into the future." Of course it is humorous but it explains our approach at Y-3, often looking to blend low and high tech, or past and future. To create something more rewarding or challenging. We took the same approach with the flight-suit system. Wanting to look forwards but at the same time keep both feet on the ground and not lose the human story and forget that Virgin Galactic is here to help make space travel more attainable.
What have you learned from this collaboration? Are there aspects of this project that we can see being incorporated into Y-3 in the future?
Y-3 by its very nature is a huge melting pot. These two seemingly different worlds of avant-garde fashion and authentic sporting excellence combine to make Y-3. We are also a German and Japanese design team blending cultures and aesthetics. It's natural that our work on Virgin Galactic will (and already is) influencing our main line and vice versa.