Essentials: Paul Ruffles of size?
The managing director of UK's premier sneaker boutique, size?, shares his daily necessities.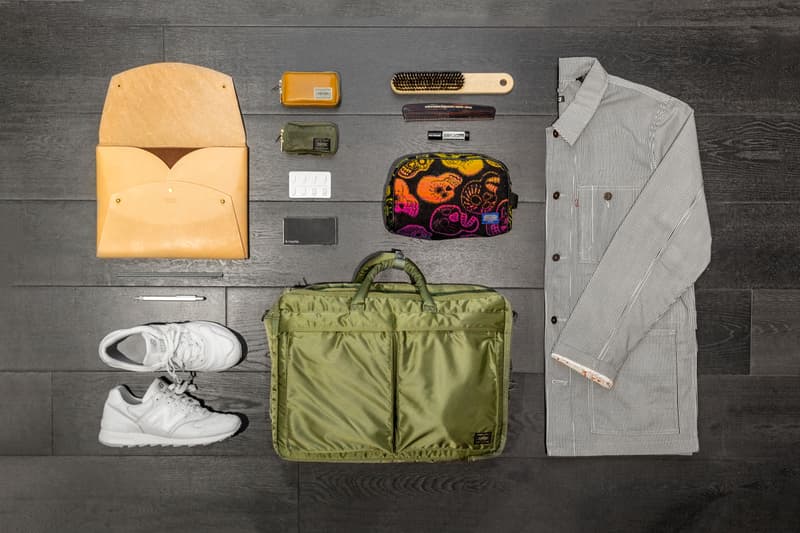 When you think of sneaker culture, the UK is probably not the first place that you would think of. Through avenues such as basketball, hip-hop and streetwear, athletic footwear has historically been identified as a mass proliferation of the American experience. However, one particular boutique across the pond has decidedly changed the landscape of the sneaker phenomenon. Enter Paul Ruffles of size?.
As we learned from an interview last month with the size? managing director, the Brit's vision stems from a globalized reinvigoration of sneaker appreciation rather than an Americanized one. Founded back in 2000, the store has since expanded to over 30 retail locations across Europe. Boasting an unmatched collection of brands and models, size? has garnered a remarkable reputation as the face of UK sneaker culture. For the most part, the UK has largely overseen the transformation of "trainers" thanks to the combined cultural influence of football, youth cults and trans-Atlantic traditions. Bolstered by the digital sharing of information that has come to define our Internet age, a demand for limited edition sneakers has increased and size? has definitely confronted the opportunity head-on.
As the latest guest for our Essentials series, Paul shares his must-haves for both his personal and professional daily routines. A Tanner Good leather wallets keeps all his necessities in one place, from his MUJI clothes brush to his Monte Verde multi-tool pen. To stay connected, Paul makes sure to always have his Mophie Juice Pack with him. The size? MD also keeps it simple with a Porter Yoshida bag and wallet combo, a perfect complement to his classically cut Levi's jacket. Rounding off his selection of items is a Pendleton wash bag to store all of his travel basics, including Aesop Ginger Flight Therapy and Paracetamol (just in case). To see more Essentials features exploring the everyday objects of the individuals who define and reshape our culture, click here.