1990 Riva Ferrari 32 Speedboat
Only 30 models ever built in history.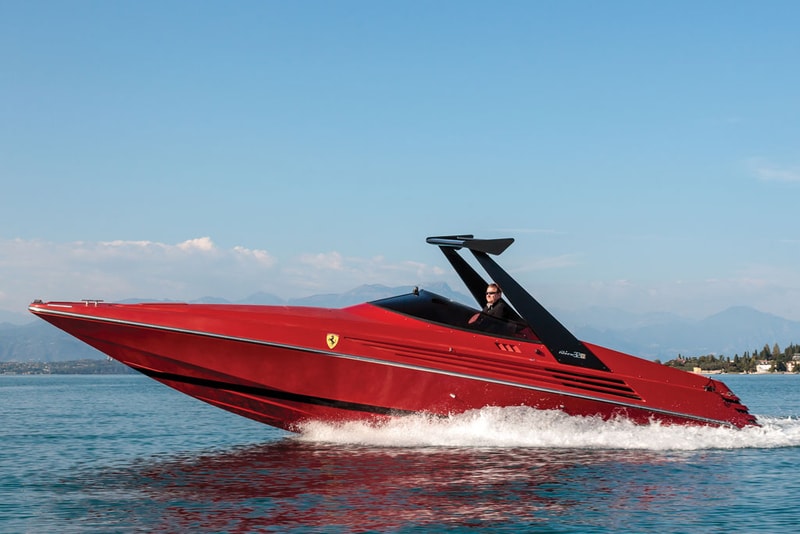 1 of 3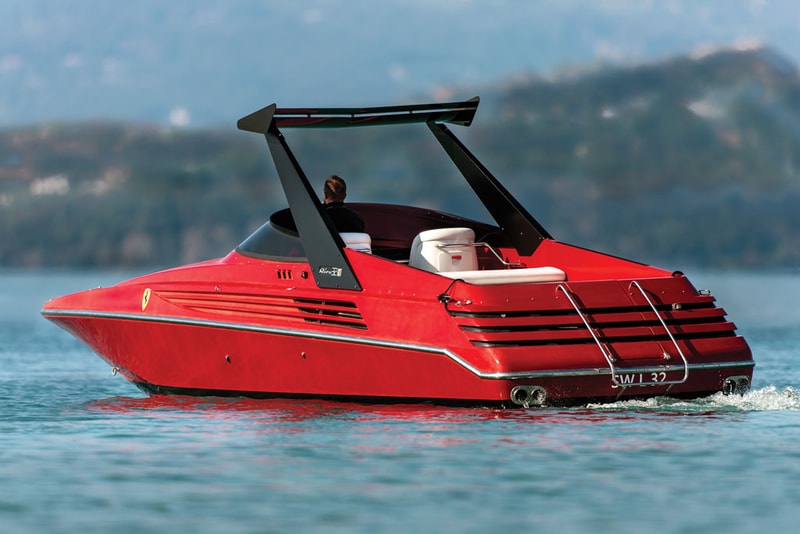 2 of 3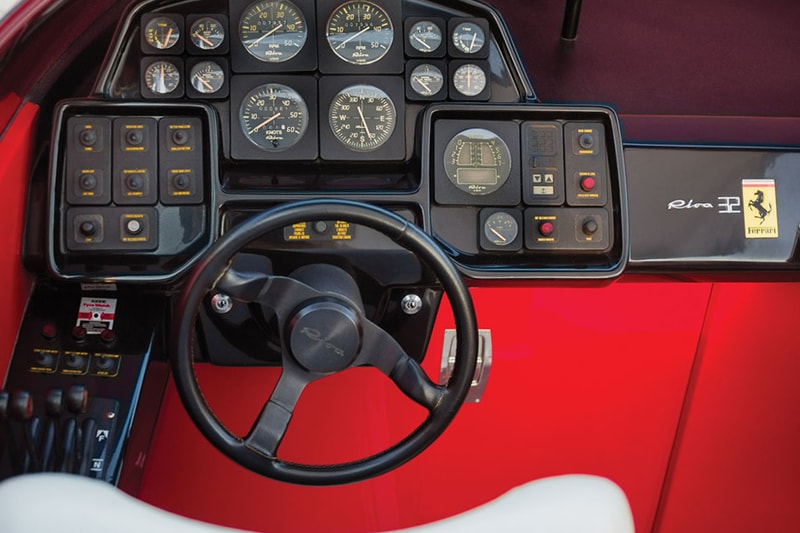 3 of 3
RM Sotheby's has released images of an upcoming bid for a 1990 Riva Ferrari 32 speedboat. As a truly remarkable example of impeccable design, only 30 models have ever been built throughout history. Rendered in Ferrari's hallmark 'Rosso corsa' coloration, the sleek Formula 1-styled hull perfectly complements the black carbon fiber spoiler that arches over the vessel. The speedboat is, of course, outfitted with the exceptional power that the Italian marque is known for. Boasting two 390hp V8 Vulcano 400 engines, the Riva is capable of reaching up to 62mph. To round off its impressive list of specifications, the boat also has a cuddy cabin in the ship's bow and an automative-style steering mechanism. To stay updated on this bid, you can check back with RM Sotheby's at the link below.