colette x BUSCEMI 100 mm "Blue Palm"
The signature BUSCEMI shoe in signature colette blue.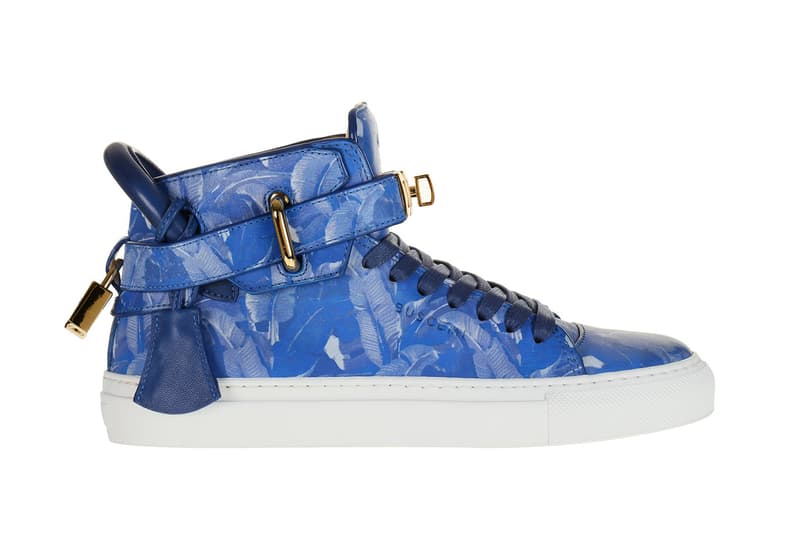 BUSCEMI is back with its latest collaboration — this time with none other that Parisian boutique colette. Unsurprisingly, and much like all of colette's collaborations, it's in its signature blue color. Donning the 100 mm style, the palm leaf print is rendered in tonal blues. The shoe is finished off with 18k-plated gold additions and retails for approximately $1,000 USD. Shop here.