The Nike Studio Beijing
A jaw-dropping workout space built to coincide with Beijing's 2015 World Athletics Championship.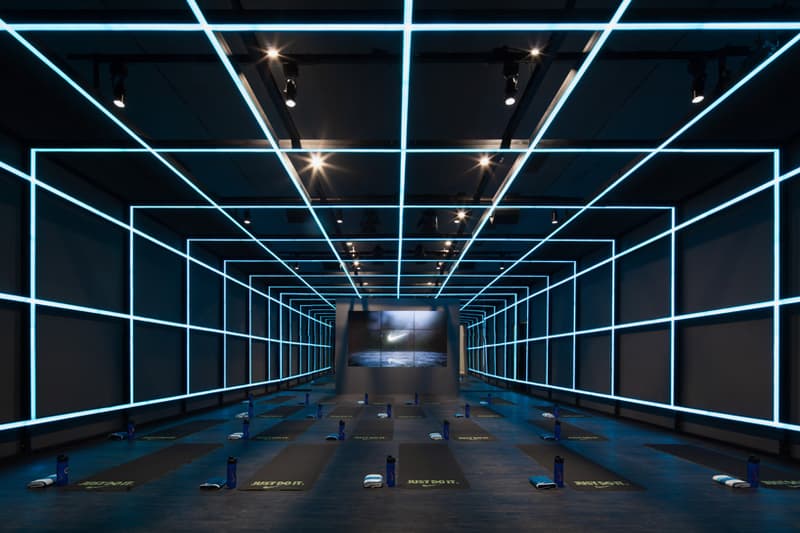 1 of 9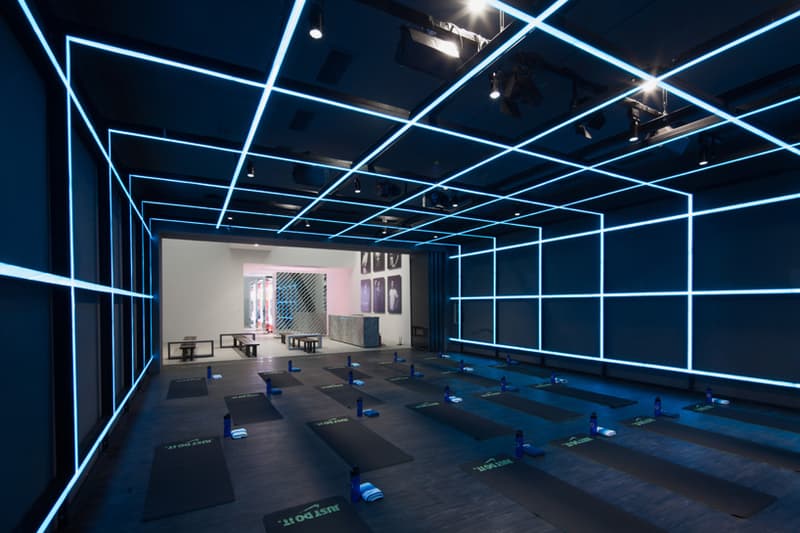 2 of 9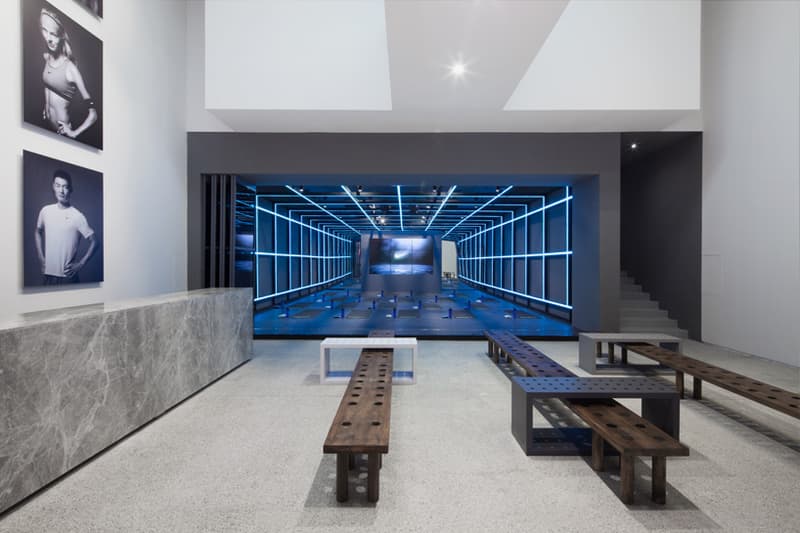 3 of 9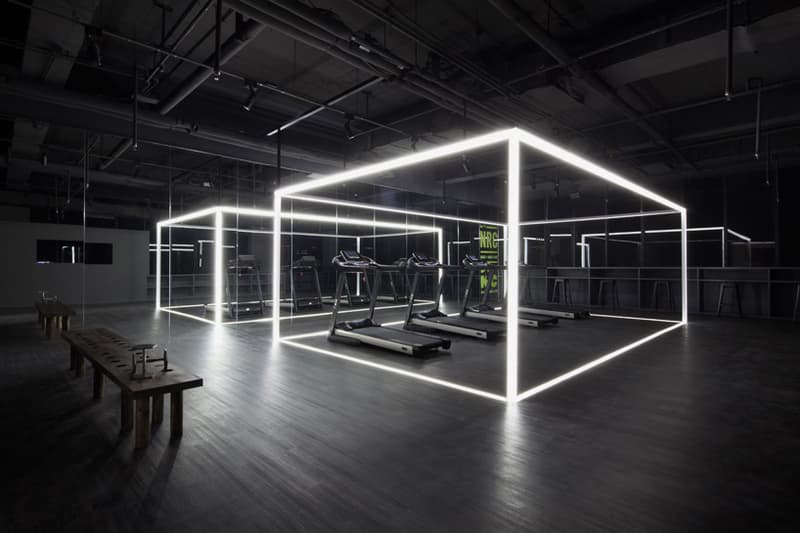 4 of 9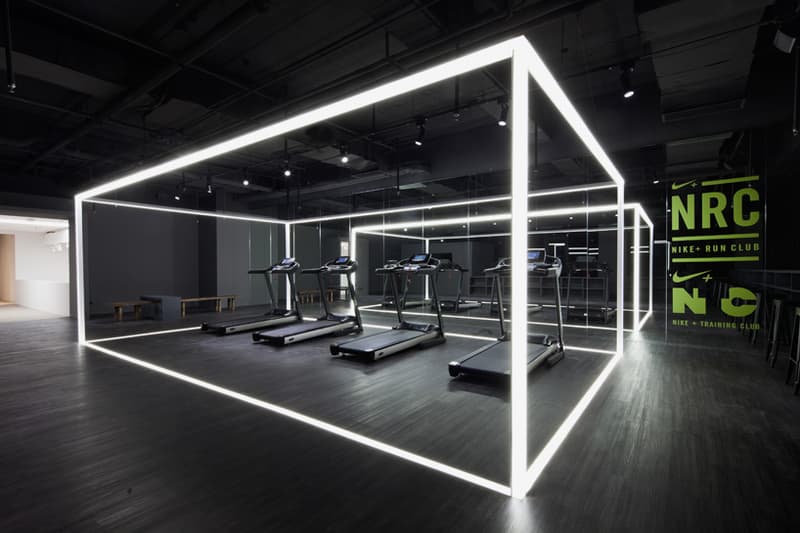 5 of 9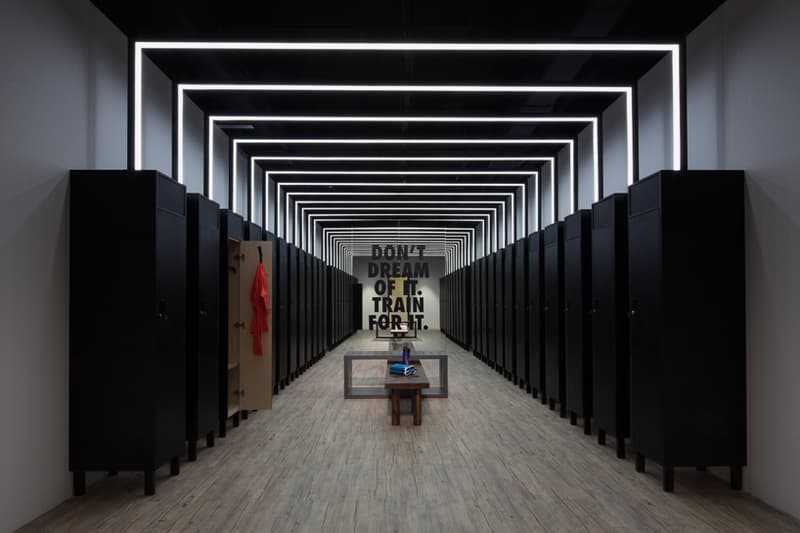 6 of 9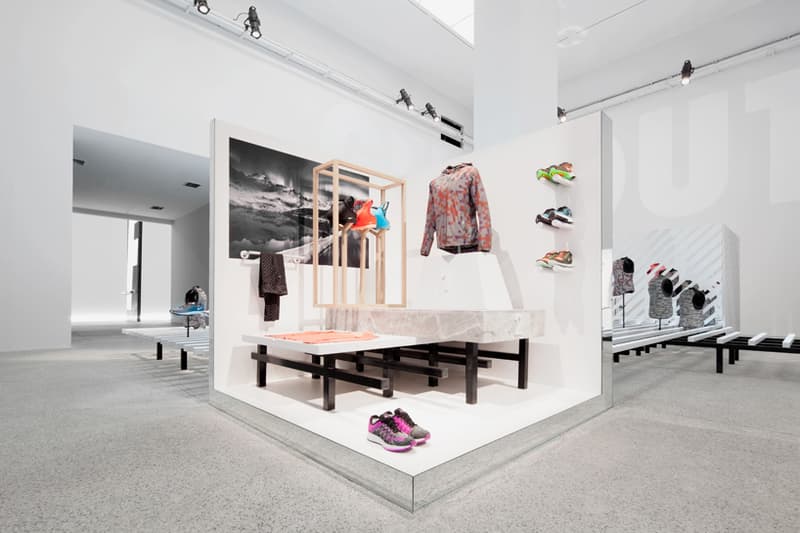 7 of 9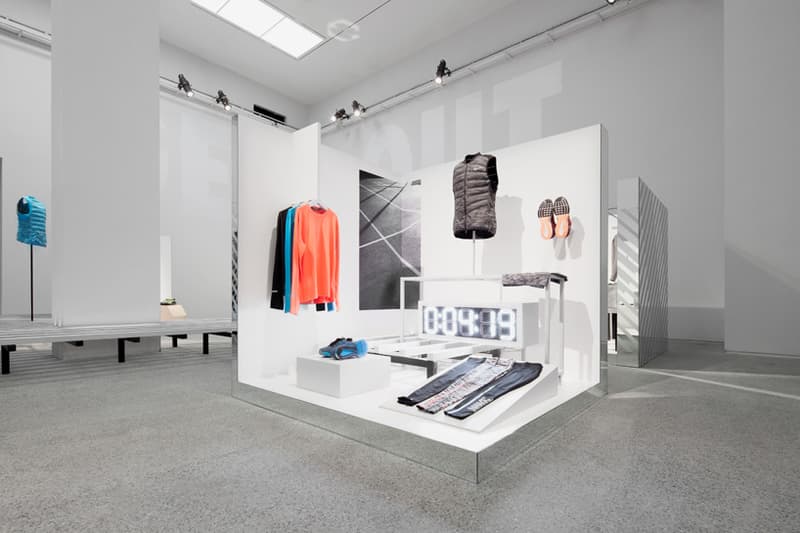 8 of 9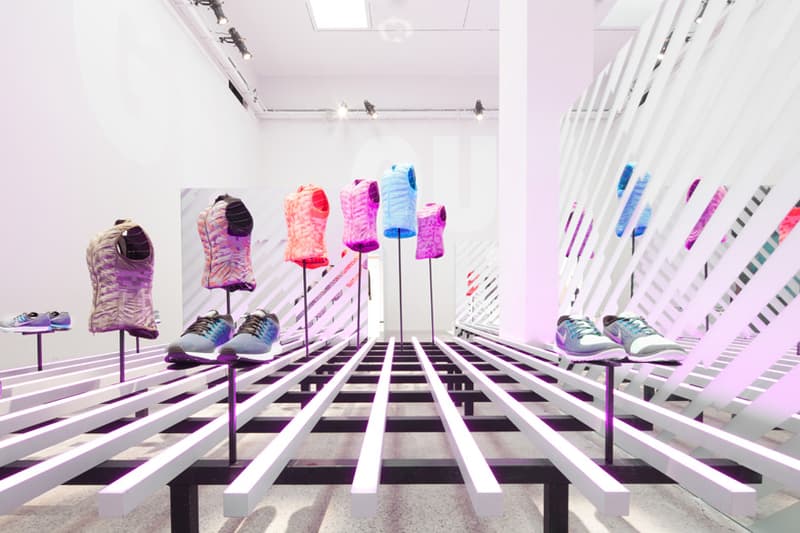 9 of 9
Spearheaded by Shanghai-based design agency coordination Asia, the NIKE Studio is built to coincide with Beijing's 2015 World Athletics Championships. The project transforms a 1,200 square meters gallery space in Beijing into a immersive experience where motifs of infinity and transparency are relayed through interactive installations and LED-lit display cases. Workout zones are outfitted in black with contrasting beams taking on the futuristic interior, while images of sporting greats and bold quotes adorn the walls to provide motivation. Footwear bars and low sung benches are surrounded by gleaming pillars, in all, providing a futuristic workout space. "It's really fun to work with Nike again, who has such a strong design focus and attention to detail" said Coordination Asia CEO and design director Tilman Thürmer. "The NIKE studio" in Beijing offers more than just a workout session, or a chance to display the latest products, visitors will have a completely immersive experience, and come away feeling fitter, faster and more motivated."
Check out the images above and head to Coordination Asia for more on the project.